Last updated - February 7, 2023
Blogging is a productive hobby and with the right approach, you can turn it into a profitable one with the scope of making good money. Whether you are looking to start a blog for the first time or you are a veteran blogger who wants something besides what WordPress offers, this article will take you through a list of alternatives to WordPress as a blogging platform.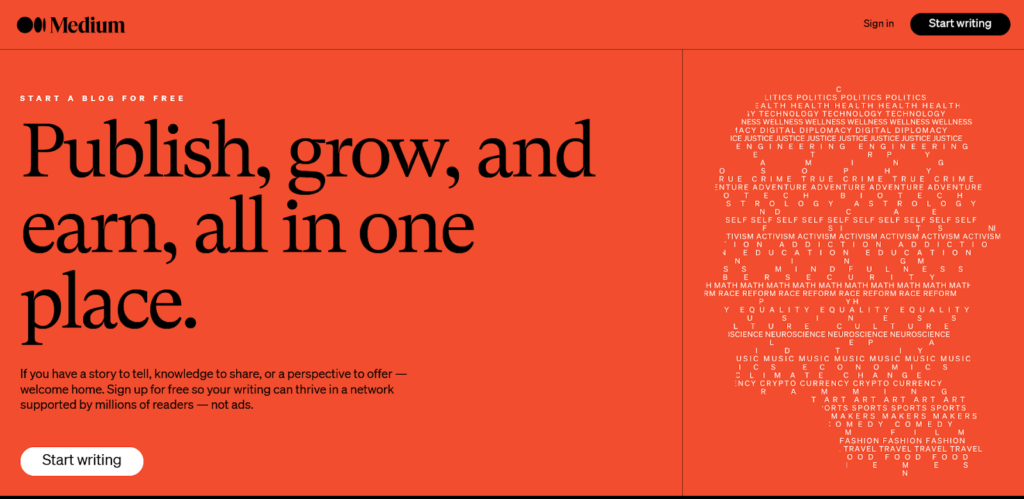 Medium is an ideal choice as a blogging platform for writers, especially those who want an alternative to WordPress. You don't need to care about website design, paying for hosting, and other maintenance as required by WordPress and some other blog builders you will see in this list.
It is free for all to write about anything and added that it is free, it is perfect for writers who are new and long-time bloggers to write and grow an audience. Medium also offers a partner program in which you get paid for time spent by users reading your blog, and how many your blogs convert into paid subscribers.
Blogger is another convenient blogging platform owned by Google so you get all the features of Google added to your blog. Similar to Medium, it is free and you don't need to pay for hosting and a domain name. Your blog is a subdomain of Blogger though, so your website will have a domain name such as example.blogspot.com.
There is not much offered in terms of personalization, so Blogger is rather a tool more suited for personal blogs and journals than business blogs that need to make a profit. Also though blogger doesn't have eCommerce functionality, you can monetize your blog by linking your website to Google AdSense.
WiX is a drag-and-drop website builder and is ideal for new bloggers to create a blog website from scratch. The platform also uses an AI to determine which design would best suit your use case by asking you a few questions.
It has 800+ templates to choose your website design too, in terms of design and speed, WiX is among the best picks on this list. It also comes with integrated SEO, email, and other tools to create a professional-looking blog with no need for you to know code.
While you can run your blog for free using WiX, it comes with the catch of WiX running ads on your blog. This is not something a lot of bloggers will desire. You can opt for the paid plan to disable ads and unlock more features like custom domain and hosting plans.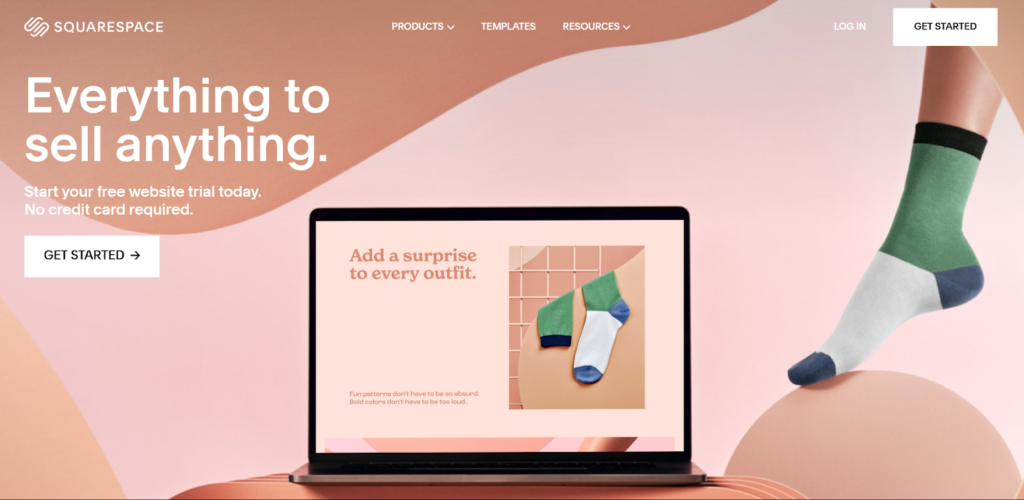 Squarespace much like WiX is a great website builder for beginners and offers beautiful templates with high-quality designs. Even a brand new blogger can create a top-notch blog website using Squarespace.
The platform offers 140 pre-built templates to create your blog and integration with stock image tools like Getty Images and Unsplash. Squarespace also has a built-in SEO and analytics tool to optimize your website to rank higher in search engines. There are also other extensions besides the basics but it is not comparable with that of the WordPress plugin store.
A con of Squarespace is that though it has top-quality features, there is not much scope for customization besides what the platform offers.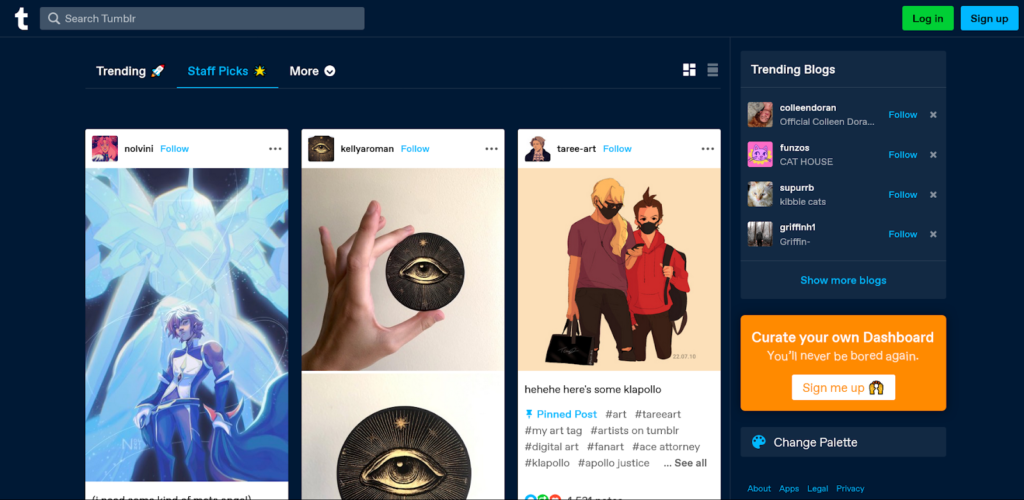 Tumblr is perhaps the most interesting blog builder on this list. It is more of a mix of a social network and a blog and it manages to balance both to offer an ideal platform for personal blogs. Tumblr is quite easy to set up and focuses a lot on multimedia and it makes for a fun way for bloggers to share the content of all forms and socialize.
It also has loads of themes and options to add social media icons, a comment section, and more. While Tumblr is completely free, you have to use a subdomain such as example.tumblr.com. Or you can pay for your custom domain.
It is an overall fun way to run a blog with Tumblr, but it does not offer much in terms of customization and extensions and data migration is also not easy if you are looking to switch to a different platform.
LinkedIn is a professional social networking platform and is quite useful as a blogging platform as well. It has a mind-boggling 830 million users and is as good as any other platform on this list to create your blog.
Besides adding and keeping in touch with your colleagues past and present, you can also create and share blogs that you think are relevant to your circle and beyond. LinkedIn is free to use and a professional blog in your area of expertise can come in handy to network and create useful contacts.
While LinkedIn articles are usually shared with your connections, with time you can become a figure of authority in your field. If your articles catch the attention of the LinkedIn editorial team, it might get featured to a larger audience. All in all, it is a good platform to blog and grow your business connections.
Weebly is an all-in-one website builder not unlike WiX or Squarespace, but it differentiates from them in what features it offers. You can use the drag-and-drop editor to create pages and posts, and the tool offers eCommerce functionalities with its premium plan.
Weebly offers options to add contact forms, image galleries, and multiple navigation options to build a detailed blog capable of holding and displaying large quantities of content.
Weebly is optimized for mobile view and you can buy a custom domain in its paid version.
Ghost is a content-focused website builder optimized for bloggers looking to push out content regularly and grow their reach. It is JavaScript based and is quite fast. It is easy to set up and has a simple user interface, a pro for beginners.
Ghost has a lot of third-party integrations and options to manage subscribers, send newsletters, and paid subscriptions which help you set up premium content.
The platform also has lots of free and paid themes in its store to create blogs with unique layouts. You can avail the 14 day trial period in Ghost, after which you have to use its paid plans. Lack of a free plan is a con in Ghost.
While WordPress offers a powerful solution for blogs and almost any type of website, it may not be the solution for everyone. And the market has a lot of alternatives to start your first blog. You can go with any of the platforms from this article as we have picked some of the best.
I hope this blog helps you in selecting the right blogging platform. If you have any suggestions or questions, please share them in the comments.
Further Reading