Outsourcing software development tasks has proved a sure bet to keep up with the ever-changing market. For budding appreneurs, their outsourcing decision is always wedged between employing an in-house team, hiring freelance developers, or a software development company.
Although often untrue, most laypeople believe mobile app development companies only design and code mobile applications. But their task is much more.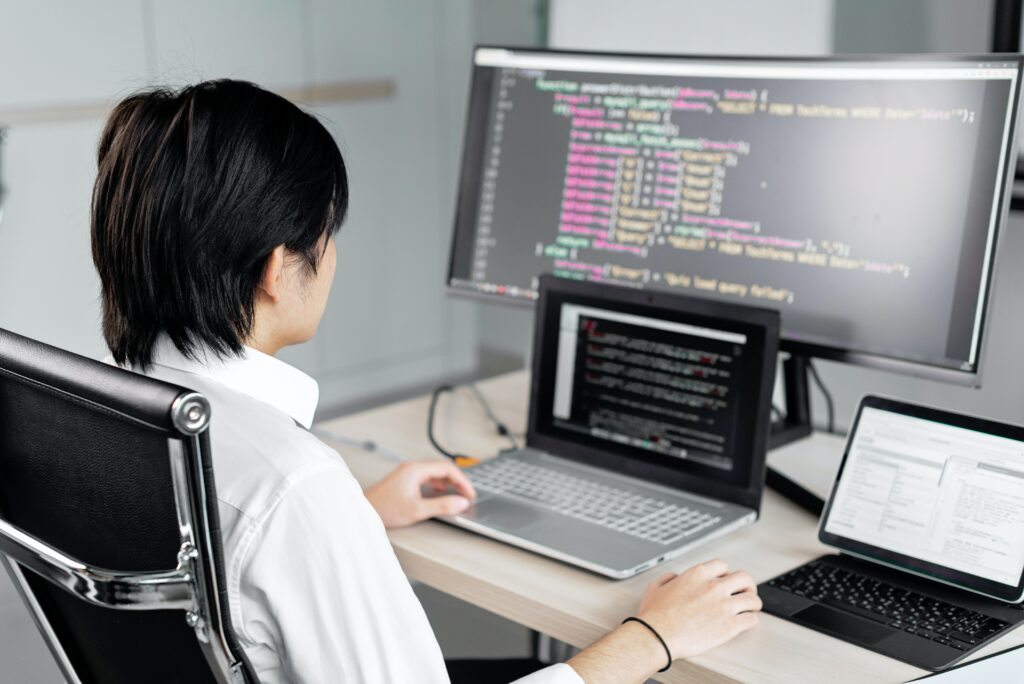 For instance, Mobile app development involves six stages – Strategy, planning, design, development, testing, and maintenance. Coding is only a part of development, while other processes require non-coding expertise. Getting specialists in every required skill is essential to build a successful app.
Mobile App development companies provide specialist services to help build a successful app startup. They include
Project Management
Design
User Interface (UI) and User Experience (UX) expertise
Copywriting and content writing skills
Quality Assurance and Performance Testing
Modern coding languages skills
Business analysis
Scrum management and Agile Development. Etc.
Plus, mobile app development outsourcing to agencies makes talent more accessible. You get access to every expert under a roof. Pre-development software companies analyze your app's technical feasibility and give critical expert advice. They also help you develop quality applications, do thorough testing, and provide long-term support.
By outsourcing an agency, all development tasks are automatically in one. But does that make it costlier than recruiting an in-house team or freelancers?
Not exactly.
Here are a few reasons why mobile app development outsourcing should be your obvious pick.
Benefits of Hiring An App Development Agency
Specialist Know-how And Experience
Outsourcing to a mobile app development agency gets you specialists in every app development niche. A project manager tracks your app's progress before and during development. UI/UX experts get you quality front ends while copywriters write compelling pieces for your app.
But hiring a freelance developer doesn't afford you these benefits. You may create a subpar mobile app or spend over the budget to hire several experts.
Besides, outsourcing companies give you much-needed advice. Is your app idea feasible? Does it have a market? What is the technical side of its implementation? Outsourcing companies, having worked on numerous projects, provide insights that can make your app idea a resounding success.
Budget-Friendly And Fixed Price Quotes
Yes, there is a general misconception that outsourcing app development is more expensive than hiring freelancers. Since many factors determining price are at play, such conclusions are often incorrect.
All in all, a fixed app development price quote is almost impossible to determine pre-development. Pricing for freelancers isn't always set in stone. After development, you may have to pay extra – often unplanned – costs for testing and maintenance. Sometimes, the app may need critical changes mid-development, bringing even more overhead.
But outsourcing reduces the possibility of such happening. Software development companies have developed many other solutions. So they can better determine your app requirement and development timescale. As a result, they'll give an accurate pricing quote before starting development. In turn, you can make accurate budgetary plans for the app.
Flexibility To Adapt To Changing Demands
Phone App development time could be between 3-6 months or even a year. With the fast-changing current market dynamics, unprecedented roadblocks may demand changes to the app. Besides careful planning, development flexibility also determines whether the app will succeed.
Perhaps, changes in market demand might require adding new features midway. You may want to fasten app-to-market time or demand reworks due to technical glitches.
App development companies often provide the best platform for flexibility. Whether you want flexibility in the scope, time, or budget, they adapt to changes based on your demand.
For instance, a similar app might be underway. For you to hit the market earlier, app development agencies rush the app creation. Sometimes, you can also develop a Minimum Viable Product to cut down on the budget.
Adequate App Testing
Even for multinational app corporations, the importance of testing can't be overstated. Bugs have caused major system shutdowns in platforms like Apple, Amazon, and Instagram. While it isn't impossible to build a buggy app, QA engineers detect and rectify them almost immediately.
Outsourcing gets you the best testing routine. For instance, QA engineers detect bugs in your app during development– not necessarily upon completing the app. This testing methodology makes bug removal easier and facilitates a smooth functioning app.
On the other hand, hiring freelancers doesn't promise you a robust testing process. More often than not, you'd have to hire specialist QA engineers, which incurs more costs. Since your QA engineers will work independently, the testing technique isn't streamlined to test during development. This means your app development time becomes longer.
Guaranteed Robust Security System
The growing cyber-attacks have made having a robust security system indispensable. A malware attack costs a company $2.5 million+ to resolve. Besides spending preventable costs, cyber attacks can impair your customer relationship.
The most secure application boasts robust security systems. Meanwhile, outsourcing companies guarantee your app's security by implementing advanced security protocols. Compared to freelance developers, they have a large base of skill sets and equipment to develop an unbreachable app.
After Launch Maintenance
Smartphone app development and Maintenance is a continuous process. After the app launch, the real work is just beginning. Mobile app support and maintenance yearly can take 20-50% of the initial cost of developing the project.
For instance, a new competitor may build a more feature-rich app. You'd have to upgrade your app and embed new features to keep up with the competition. Bugs and user complaints may also need rectifying. Sometimes, heavily used apps like social media, e-commerce, or video gaming apps may need heavy and continuous maintenance.
Other maintenance tasks that apps need include undetected security vulnerabilities, adapting apps to new devices, tools, and screen resolutions, creating new OS versions, adding new features, etc.
Thus, to build sustainable long-term success, app maintenance is vital. It helps you maintain and boost user retention, acquire new users and reduce churn rates. Therefore, planning for support as early as when scouting for developers is essential.
Most mobile app development agencies offer an all-in-one package. Unlike freelance developers, they don't abandon your app once development gets completed.
Development agencies offer quality and stress-free maintenance strategies. Their all-in-one plan ensures that you can make upgrades seamlessly. You don't have to
Conclusion
App development agencies make an otherwise tedious development task much more manageable. You must hire a development agency, communicate your requirements, pay the agreed price and receive a final product.
But then, getting a good product also depends on the development company you choose as a partner.
Further Reading