Last updated - July 28, 2021
When you set up your WooCommerce store, one of the first things you need to focus on is the payment gateway. It is through the payment gateway that you will be able to receive payments for products that you are selling on your store. Your customers should be able to checkout seamlessly from your store after making the transaction. Actually, it is one of the more important concerns of a store owner while optimizing WooCommerce checkout. In this article, we will discuss some of the popular free WooCommerce payment gateway plugins that you can use on your store.
Being able to make a transaction on your site without getting redirected to another site is quite important for certain section of customers. If you want to implement this feature on your WooCommerce site, the Stripe plugin is the best option. You will be able to accept payments directly on your site for desktop as well as mobile devices. The fact that customers stay on your site, rather than getting redirected to the payment gateway, might lead to better conversions.
Stripe allows you to accept payment via major credit and debit cards in 25 countries. The plugin helps you accept payments via Google Pay and Apple Pay as well. You can opt for a customized checkout flow on your site by making use of Stripe Elements. It also helps you with fraud detection and prevention with the help of Stripe Radar. The extension provides an option to authorize payments and process refunds right from your WooCommerce store admin. Stripe also supports automatic recurring payments, which can be quite important for you if you are using WooCommerce Subscriptions extension.
Amazon is a great option when you are looking for an alternate retail channel for your products. This is majorly due to the extreme popularity and the large available customer base on the marketplace. You can leverage this in your WooCommerce payment gateway integration as well. With the help of ELEX Amazon Payments Gateway for WooCommerce, you can allow customers to pay using their payment information on their Amazon accounts.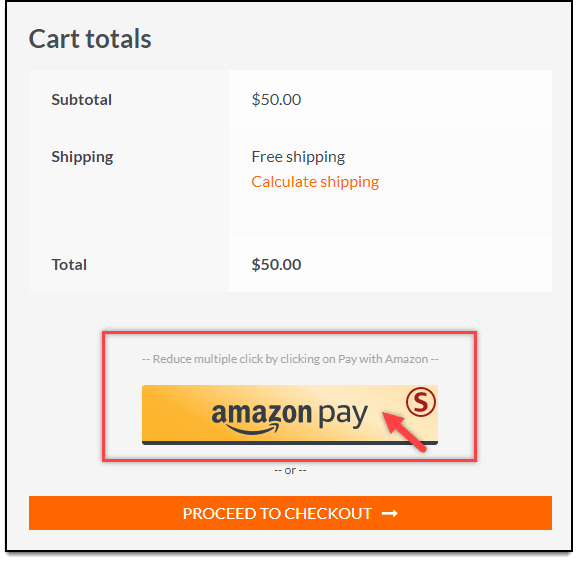 On the checkout review page, you can display seller note if required. And the plugin supports websites on HTTP as well as HTTPs. Out of the box, the plugin supports French, Italian, German and Spanish languages. It also supports WPML for other languages. You can download the basic version of the plugin for free from the ELEX website.
The payment provider Adyen supports over 40 countries, which adds all local payment methods directly into your WooCommerce checkout. One of the additional benefits is that this plugin also supports 
WooCommerce Subscriptions
. Therefore your customers can easily pay their single order or subscription. Finally, customers can save their creditcard for future purchase within the WooCommerce account, without needing to be PCI compliant. No payment details will be saved within your database! With this functionality the 
Adyen WooCommerce plugin
 aims for the best user experience for both webshop and customer.
The following payment methods are supported: iDEAL, SEPA Direct Debit, Credit Card, Giropay, Sofort, Bancontact, Boleto, Alipay, WeChat Pay, Google Pay, ApplePay, Klarna – Pay Later, Klarna – Pay Now, Klarna – Pay Over Time, PayPal.
The Amazon Pay plugin for WooCommerce will help you offer Amazon Pay as a payment option on your WooCommerce store. This will help your customers stay on your site during the entire checkout process. It offers a mobile optimized widget that will help your customers use your site from any device. Moreover, the plugin offers multi-currency functionality and offers support for WooCommerce Subscriptions.
As PayPal is one of the most popular payment gateway options across the world, featuring it on your site will be critical for your customer experience. With help of this extension, your customers will be able to skip the steps where they have to enter payment information. The customer's account information on PayPal will be passed on to your site for a quick checkout. Even the shipping information will be transferred to your site to help with the checkout process. Faster checkout flow could easily lead to better conversion rate on your site.
This free extension helps you accept payments through PayPal as well as through major credit and debit cards. For US customers, you can even provide the option for PayPal Credit, which allows customers to purchase without paying upfront. The extension even allows customers without a PayPal account also to checkout seamlessly. More importantly, you don't have to worry about secure transactions as the PayPal servers will be taking care of that.
As you know, by default, WooCommerce offers a few payment options. However, this won't be enough when you are selling to different customers around the world. This free plugin on the WordPress plugin repository helps you integrate numerous payment gateway options to your store. So it may not be quite surprising to notice that this is one of the most popular free WooCommerce payment gateway plugins with over 50000 active installs. Your conversion rate will get a boost because your customers will be able to choose their favorite payment method.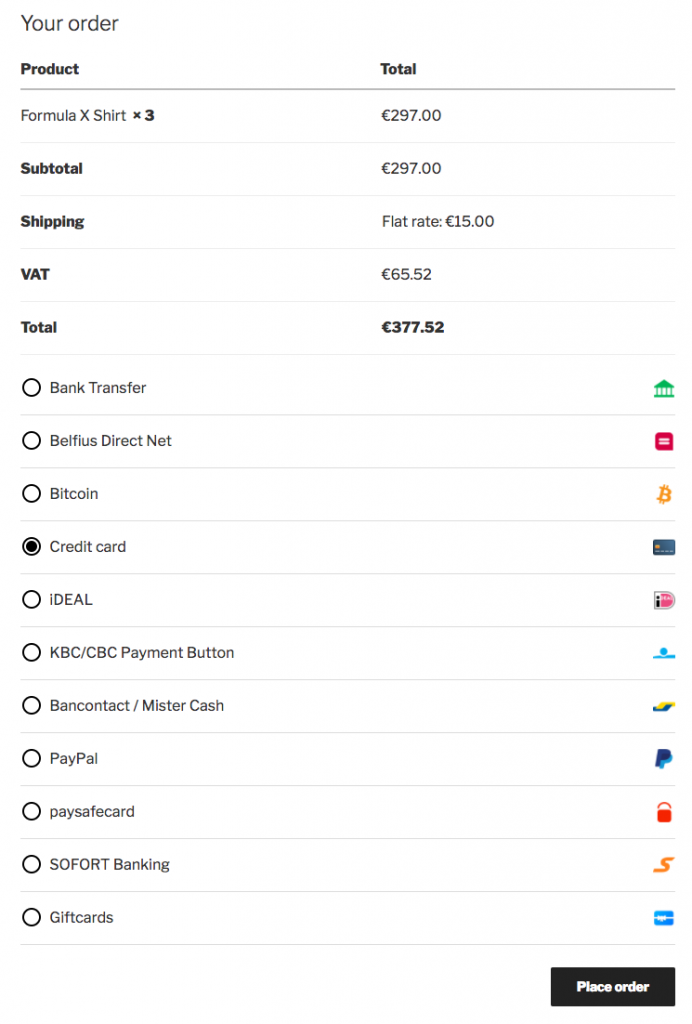 The plugin supports major credit cards, debit cards, European local payment methods like Giropay, international payment gateways like PayPal, etc. You can even provide pay after purchase services like Klarna Pay Later as well. For each payment method you configure on your site, you will be able to edit the title and description displayed on the frontend. The plugin is compatible with recurring payments for WooCommerce Subscriptions.
When you have multiple retail channels like a physical store as well as an online store, you need a solution that is compatible for both. Square is a great solution to be able to manage your inventory and payment details from a central location. You need to have an account with Square for this plugin to work. With this plugin, you can integrate Square to your WooCommerce store easily.
Please note, Square is available in Australia, Canada, Japan, the US, and the UK; and accepts payments via all major credit and debit cards. When you incorporate the services of Square, you will also get free fraud detection and charge-back protection. You can download and install the plugin free from WooCommerce extensions store.
Authorize.Net is a popular payment gateway service provider based in the US. With the help of this plugin, you can integrate Authorize.Net services for free on your store. It helps you accept payments via popular credit and debit cards such as Visa, MasterCard, Amex, Discover, Diners, and JCB. Like some of the solutions we have discussed above, this one too will not redirect your customers away from your site. Since customers never leave your site during the entire checkout flow, you can expect better conversion rate on your store.
The plugin helps you to customize payment section of your site's frontend with a custom title for the payment method and custom text for order button. You can also customize the display text for successful as well as failed transactions.
If your store is based in South Africa, PayFast will be one of the payment gateways that you may want to integrate on your store. When a customer chooses PAyFast as the payment option, they will be redirected to the PayFast website. Once the transaction is completed, they will be redirected back to your website to continue shopping. The plugin supports popular extensions such as WooCommerce Subscriptions, WooCommerce Deposits and WooCommerce Pre-orders.
Hope this article has provided you with some of the popular free WooCommerce payment gateway plugins that you can install on your site. Please share your experience with any of these plugins by leaving a comment below.
Further reading