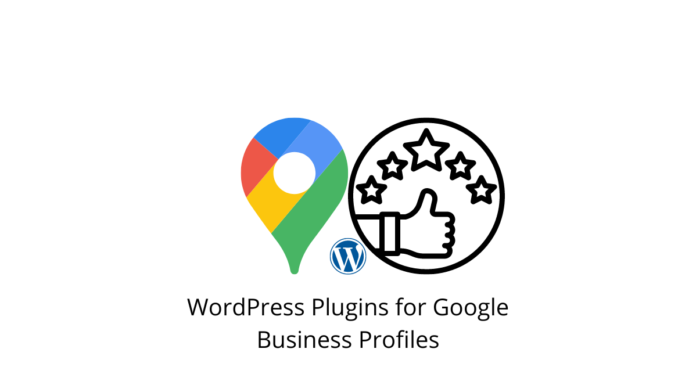 Last updated - July 19, 2022
Google My Business is a useful local SEO tool for business owners. It allows businesses to list their location in Google Maps. Business owners can also show their working hours and other contact details. Customers can provide user feedback in the form of photos and reviews. So it makes sense to make use of Google My Business by linking it with your website.
In this article, let us take a look at some useful WordPress plugins that offer integration with Google My Business.
We're Open! is a simple but feature-rich WordPress plugin to add working hours to your business website. You can set regular opening hours and special day timings, as well as temporary closure timings.
The plugin offers high levels of customization in setting working hours like multiple dates and time formats, up to 3 groups of working hours and adding timings in local languages. And of course, it integrates with Google My Business to show all the complex timings you create to be displayed for accurate and updated information.
Plugin for Google Reviews has a self-explanatory name, it displays reviews by users in Google My Business on your WordPress website. It has an API approved by Google, adding credibility to the plugin.
This plugin is optimized for cross-platform performance and automatically updates and syncs changes and new reviews. It supports dark mode, and multiple languages and has the option to display reviews through shortcodes or any page builder.
Strong Testimonials plugin helps you post reviews and testimonials to your WordPress website. It is compatible not just with Google My Business, but also with Yelp, WooCommerce, and Facebook.
This plugin offers multiple testimonial collection forms which are customizable. You can add or remove fields and change the order of the field, label, and placeholders. giving flexible options for users to leave their feedback.
Strong Testimonials also has a dedicated third-party importer to import, manage, and display testimonials automatically.
Integrate your Google My Business profile with your WordPress using this plugin. Create and edit posts for your Google Business profile directly from your WordPress dashboard. Make use of the benefits that WordPress offers like SEO and preset templates to boost the visibility of your business online.
The Post to GMB plugin uses the official Google My Business plugin and has an OAuth authentication to protect your Google account. It also offers multisite support, is compatible with Gutenberg, and supports translation.
Another self-explanatory plugin in this list, Widget for Google Reviews imports reviews from Google My Business and displays them as widgets on your WordPress website. There is a lot of variety in the widget design and style for you to choose from to best suit your website.
You can display up to 10 widgets in more than 40 types of layouts with 25+ widget templates. The plugin supports Gutenberg and popular page builders for WordPress. You can also filter reviews and the widget supports shortcodes and websites with darker color themes.
With the paid version of Widger for Google Reviews, you can integrate your WordPress with reviews from Yelp, Facebook, Amazon, Airbnb, Booking.com, TripAdvisor, and more services depending on which you use to collect feedback. You are also able to customize the widgets with the paid version.

WP Google My Business Auto Publish is another useful plugin to integrate your WordPress with GMB. It is a free and lightweight plugin that allows you to publish posts, blogs, and pages from your WordPress to your Google My Business.
Create content for your Google Business page directly from your WordPress admin with this plugin and schedule when they should be published. You can also create event posts with starting and ending times for special events and days.
What's more, as this plugin uses the official GMB API, your posts and images are automatically changed into feature images on the Google Business page with a relevant call-to-action button.
The plugin also supports multiple store locations. You can set a location as the primary location for your posts and add locations for each post individually.

Blog2Social is a comprehensive social media marketing and management solution for WordPress websites. You can schedule and automate posts not just on Google My Business but also on social media platforms like Facebook, Twitter, LinkedIn, Instagram, and more.
This plugin offers a way to view and manage all your social media in your WordPress, easing content management, reuse, and customization specific to each platform.
This plugin is a more dedicated Google My Business solution unlike the one above, and it does its job well. Reviews and Rating – Google My Business (apparently the plugin creators for this solution don't care for creative names) collects reviews of your business from GMB and displays them in lists, blocks, and even prompts website visitors to share their reviews.
It offers 250 themes for displaying reviews and this includes support for light and dark-themed websites, Google-like fonts, badge, bubble, and tile themes for appearance, and a lot more to make the review section of your website unique.
The plugin also offers a live preview, shortcodes support, and the option to hide reviews.
WP Google Review Slider is a simple integration plugin that lets you add your Google My Business reviews as sliders or directly as posts on your WordPress website. You can add reviews as sliders or responsive grids or even lists.
Pick which reviews are to be displayed based on the ratings, and sort them by date. You can also choose to show or hide the review dates and rating stars. Create multiple templates to display reviews in posts, pages, and widgets.
The plugin has a paid pro version that offers support for multiple languages, a front-end submission form, and integration with more services like Airbnb, Facebook, and WooCommerce.
Review Blocks for Google is useful for displaying user feedback from Google My Business reviews. It offers to display working hours, location, directions, and up to 5 reviews. You can choose to hide any of them from being displayed. With the option to add a header image, you can add a custom background image to it.
Besides GMB, the plugin also supports displaying reviews from Yelp, WooCommerce, TrustPilot, and Facebook.
Google My Business is a useful tool for small businesses to improve their online visibility. Make use of these plugins to promote your business better in local SEO.
Know a plugin that should be on this list? Let us know in the comments.

Further Reading