Last updated - September 24, 2020
Managing a WooCommerce store isn't only about selling your products. It is also about keeping it streamlined as the product range and customer base grow. You need to take into account varied factors to ensure a seamless running of your WooCommerce store. Here are some best practices for a better WooCommerce experience. If you are looking for some expert assistance for your WordPress WooCommerce site management, check out WP Buffs WordPress maintenance service.
Choose a good hosting plan
Customer behavior in this age of eCommerce is one that is looking for instant gratification. A potential customer landing on your store is, by all possibilities, looking to buy one of your products quickly. If your site is not fast enough to respond, there is every chance that the customer will leave your site and look for similar options elsewhere. And you have lost a potential customer due to a situation that could have been avoided. Good site performance is dependent on a lot of factors, but having a suitable hosting plan is of utmost importance for a store owner. You can check out some of the good hosting solutions recommended by WooCommerce here.
If you are just starting out with your WooCommerce store, chances are that you don't want to go for a highly expensive hosting plan. But you need to also consider how you are planning to scale up your business. If you opt for an inexpensive plan, you might be able to start out without many financial troubles. However, as your sales and traffic increase, your hosting plan should not start to show signs of a struggle. In the initial stages if you see that you are often coming close to the available limits of memory and bandwidth, then it might not be the right hosting plan for your store.
There are certain things you can do to ensure that you are on the right hosting plan. You can analyze the available reports detailing how your website is using the resources. If you find clues for inadequate bandwidth or slower page loads, then you may have to rethink your hosting strategy. If you also get feedback from your customers about problems in site loading, then you can be sure about this. You might want to upgrade your hosting plans or look for a different service provider. If you are looking for tips to speed up your store, you can read our article for some insights.
Managing updates efficiently
Updates are something you can't avoid while working in a WordPress WooCommerce environment. It is crucial for WordPress and WooCommerce to come up with regular updates that include bug fixes, conflict resolutions and most importantly, security enhancements. Most of the related themes and extensions in the community will also follow suit and update. And naturally, you will need to make your store up-to-date as well.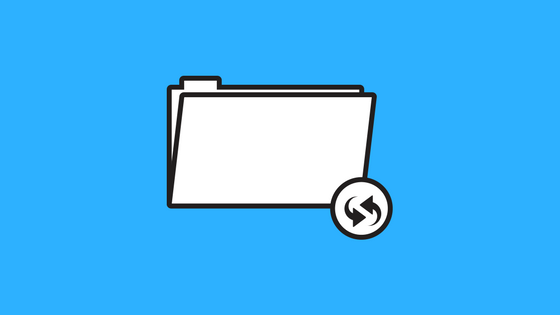 The process of the update on WordPress, as you know, is quite simple. With the simple click of a button, you can update a software. But the possible hassles that might follow it is what discourages many WooCommerce store owners from clicking that 'update' button. It is quite important for these "reluctant updaters" to know that updates are vital for the sustained functioning of your WooCommerce store. If you ignore to update themes and plugins, on your store, sooner or later it will reflect on the customer experience of your store.
An outdated site can be vulnerable to security threats
More than that, you will be compromising with the security aspects of your store. Outdated software on your store might make it particularly vulnerable to malicious attacks. For example, if an attacker is able to successfully hack into your WooCommerce store, it might gravely affect the reputation of your business. Even if you are able to securely keep the credit card information and other confidential data, a security breach of any level can create quite a negative impression in your customers' minds.
A good strategy to avoid all this is to regularly run updates on your site. If you allocate a designated time for updates in a specific interval, it will happen without you even knowing it. Of course, the risk with updates is that there is a chance for compatibility issues between the updated and non-updated software. You can avoid this problem to a large extent by creating a mirror site for testing. That way you can test everything to ensure a smooth outcome before updating your live site.
Furthermore, for an extra level of security, you can create a manual backup of your site before updating. Once you are thoroughly convinced that there are no apparent issues, you can go ahead with the update, which really won't take that much time. The key here is to allocate considerable time to test and prepare for any possible issues. Once you include time for updates in your regular workflow, things will go smoothly for your store functioning too.
Effective handling of Security
Security of the site is another major concern of most of the WooCommerce store owners. It is not a simple process to ensure security on your site, nor is it something that can be kept for later. Right from the start of your site, you should consider the necessary steps to ensure security on your site. The hosting service that you choose can have a definite impact on your site security as well. A dependable hosting service provider would already have a solid strategy to prevent a lot of security threats.
A thorough monitoring of attacks and efficient strategies to prevent them should be a top priority for your hosting service. Bugs that cause vulnerability to attacks should be fixed in a timely manner. The server software should be regularly updated to avoid leaving any weak spots for attackers. Another security precaution that a hosting service can ensure is preventing the spread of a virus or malware infection. Basically, infection from another site on the shared server should not reach your site. You should finalize on a hosting service only after making sure that the above aspects are taken care of well by them.
Strong passwords are a good idea, always
Creating strong passwords for all users on your site is another important step in this regard. Do not use a common password that you use on other sites for your WooCommerce store. As you may already know, it is a good idea to use a mix of lowercase and uppercase letters, numbers and special characters for your password. Using anniversaries birthdays, family details, etc is a big no-no when it comes to passwords. Longer passwords are the norm of the hour; the logic being it is difficult to crack when it is longer. Enabling the password generator of WordPress is a sure shot way to ensure that you have a strong password. If managing passwords is giving added trouble, you can opt for some of the awesome password manager tools available.
Two-factor authentication is a good strategy that you can make use of to ensure the security of your site. With this strategy, you should be able to add a second level of verification, often using your mobile phone. Google Authenticator is a free tool you can use to enable fast two-factor authentication on your store.
Security tools can save you from a lot of hassles
Using a tool like Jetpack security essentials would save you from a lot of hassles. They effectively protect you from brute force attempts, where some random attacker might repeatedly try to login to your site. With Jetpack, you can see the number of login attempts and can understand if the security threats are real. With these tools, you can limit the number of login attempts, after which the IP address will be blocked. They also allow an option to white-list one IP address, to handle a situation where you lose your login credentials.
Another popular tool that you can use to ensure the protection of your store is VaultPress. It makes sure there are automatic, real-time backups and restorations on your site. In addition to this, it will continually scan for any data breach or suspicious codes. You also get protection from spammy reviews and comments from Akismet.
Another security precaution that you can take is to limit the access to sensitive directories via FTP. This way attackers won't be able to upload any files that can potentially harm your store and business prospects. As we already saw, keeping the site up-to-date is another essential strategy to avert security vulnerabilities. The best option would be to maintain a calendar for site maintenance activities including updates. Thus you can ensure that the security of your site is not compromised, and the customers are happy.
Empathetic customer support helps too
Along with the quality of products and site performance, good customer support is also an essential ingredient for the success of a WooCommerce store. Fundamentally, your customer support system should provide a link between your customers and your store. The key is to make it as personalized as possible and empathetic listening to your customers' problems would make them trust your store more.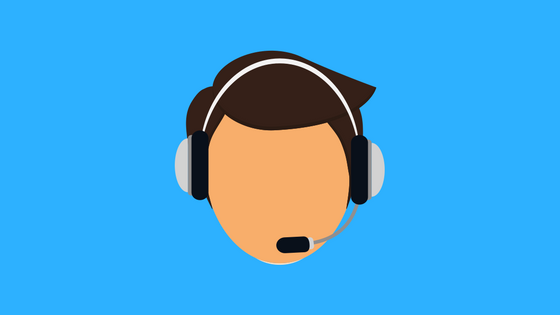 When you think about implementing customer support on your WooCommerce store, you want something that integrates well with your WordPress site. At the same time, it should offer advanced features that match some of the popular SaaS-based and cloud-based options. Integrating live chat facility might do a lot of good depending on the type of products that you sell. Here is an article that will give you some insights on the usefulness of live chat plugins.
WordPress help desk plugins for great customer support
There are quite a few efficient plugins available in the WooCommerce marketplace that will offer you seamless customer support integration. Choosing one that offers the best features in a cost-effective manner should be your primary concern. There are some great plugins in the market that offers advanced features without burning a hole in your pocket. For example, WSDesk is WordPress customer support plugin that has a simple interface, seamless integration with WooCommerce, and options to add unlimited support agents.
The advantage of using a WordPress solution like WSDesk is that it gives you better control over your data, compared to SaaS-based solutions. The hassles of monthly payments also can be avoided if you are choosing a WordPress plugin to integrate customer support. WooCommerce website, too, has a list of customer support extensions that you can check out.
Managing products and inventory
Similar to the technical aspects of your site, your store inventory also needs regular attention. You need to understand that keeping out of stock products in your product catalog for long won't do a lot of good in terms of customer perception. It would be a frustrating experience for customers to find some products they wish to purchase always out of stock. The best way to deal with this is to update your stock regularly or remove the out of stock products from your list of products. However, managing your stock is not easy if you have multiple channels of procurement. In such a case, going for an inventory management tool like TradeGecko might be advisable.
Strategies change according to the products you sell
The whole product management aspect on your WooCommerce store changes depending on what type of products you are selling. If you are selling physical products, your focus has to be also in procurement and inventory management along with the display aspects on your shop page. Shipping hassles will add further pressure. However, if you are dealing with only downloadable products, things are slightly different. Here you don't have to worry about inventory, but you need to make sure your product page reflects the latest updates. Version updates are an unavoidable aspect of software products and you need to be on top of it by constantly updating the product information and documentation. For example, if it is not promptly documented, an updated UI element of your software product will leave your customers totally confused.
Deleting downloadable products can create broken links
For downloadable products, even deleting one can create certain unexpected issues with your site management. If you simply delete a product from your site, the url will remain and can cause an issue with broken links on your site. To avoid this, instead of deleting the product, you can hide the catalog visibility of the product. You can do this from the product page on the admin side. Another option to deal with this situation is to redirect the page of the deleted product to a substitute product on your site itself. However, you may want to get the help of a site redirect plugin for this. You may find some valuable tips here.
Wise use of plugins
Plugins can really be a blessing when you run a WooCommerce store. They offer unmatched flexibility for WooCommerce store owners to extend their store with a lot of functionalities. However, due to the easy access to plugins in the WordPress environment, there is a tendency to overuse plugins. You need to be really judicious with your use of plugins, as they have the potential to slow down your site. Consequently, it will negatively affect the customer experience of your store. Before installing a plugin, make sure it is adding a valuable functionality to your store. If not, consider not installing that plugin.
Keep only the most valuable plugins
You need to check if a plugin for an additional functionality is creating conflicts with any of the vital functionalities of your store. Any bad outcomes can be avoided if you do a thorough test before and after any plugin installs on your site. There can be also cases when you have installed a certain plugin in the past, that is no longer useful for your site. Periodically search your site to find such cases and uninstall those specific plugins from your store. Keeping plugins installed but deactivated is also not advisable, as you can easily install them if there is a need in the future.
Find a good mobile app for store monitoring
Running a WooCommerce store requires relentless attention from the store owner to deal with its varied everyday issues. It is not easy to stay connected with the happenings of your store 24/7. However, if there is a good mobile app that can integrate with your store, it will ease out a lot of tension in this area.
WooCommerce has its own official app for iOS users. The iPhone app provides a link to your WooCommerce store and keeps you updated on your sales and orders. According to the users of the app, the main advantage is that it reduces the need to open your laptop every time you need to look at something in your store. Having your store information always handy in your pocket really contributes a lot towards peace of mind.
Quick store information through the mobile app
The data-centric dashboard of the WooCommerce app offers quick information on your orders, customers, revenue and top sellers. You can filter this information easily through different time periods like daily, weekly or monthly. The app helps you monitor product data and stock information, and take timely action wherever you are. It is especially interesting to go through the new orders that you received. If you can also see the details of the new order, you can plan ahead the fulfillment process. This app makes it possible, even when you are away from your computer or are traveling. However, this app is available only for iPhone users. If you are more comfortable with Android, you can check out the StorePep android app, which has similar functionalities and some additional features too.
Conclusion
Managing a WooCommerce store is dependent on a lot of factors. Keeping a close watch on your store so as to ensure the harmonized functioning of all these aspects is really important. Creating a site management calendar for an update, backups and restoration would do a lot of good for your WooCommerce store. In addition, there are multiple plugins and extensions available in the WordPress WooCommerce community to help you automate many of these aspects. Using them in the best possible way would take off a lot of burden of site management off from your shoulders. We hope this article has helped you focus on the right aspects of store management. Please feel free to comment if you wish to add more insights, or have any questions.