Last updated - March 2, 2023
Your device's internet connection is encrypted through a virtual private network or VPN. If you send critical data over the internet, it is imperative that you use this encrypted connection to offer an additional degree of protection.
By making it more challenging for other parties to monitor your browsing and search history, the best VPNs may also stop your internet service provider from having access to your data and boost your online safety.
Finding the best VPN provider for your requirements might be difficult. Hence, we have curated this list of the top 8 VPN services.
Defining the term VPN
A VPN, or virtual private network, is a program that you install on your device and which routes your internet traffic through its own global servers. By seemingly changing your location online, you may remain more anonymous and deceive services like Netflix into displaying information that is restricted in your nation.
A VPN also encrypts your traffic so that no one can see what you are doing online, even if it is intercepted. With a VPN, you may surf without worrying about being tracked by hackers, your government, or even your internet service provider.
Now that we have a basic understanding of what a VPN is, let us take a look at our top 10 picks.
Wherever you connect to the internet in this day and age, ExpressVPN is one of the top VPNs for preserving your data's privacy and security. Your PC, tablet, router, and all other devices are all covered by a single ExpressVPN membership.
ExpressVPN lives up to its name by offering lightning-fast speeds. Additionally, its sophisticated security tools and encryption technologies guarantee that your connection is 100 percent private. It also supports all known OS systems.
Benefits:
The server network of ExpressVPN is very large. Consequently, you can locate a network nearby to offer the quickest speeds.
It ensures your protection by providing cutting-edge security features and military-grade encryption.
ExpressVPN has a rigorous no-logs policy and is quite dependable.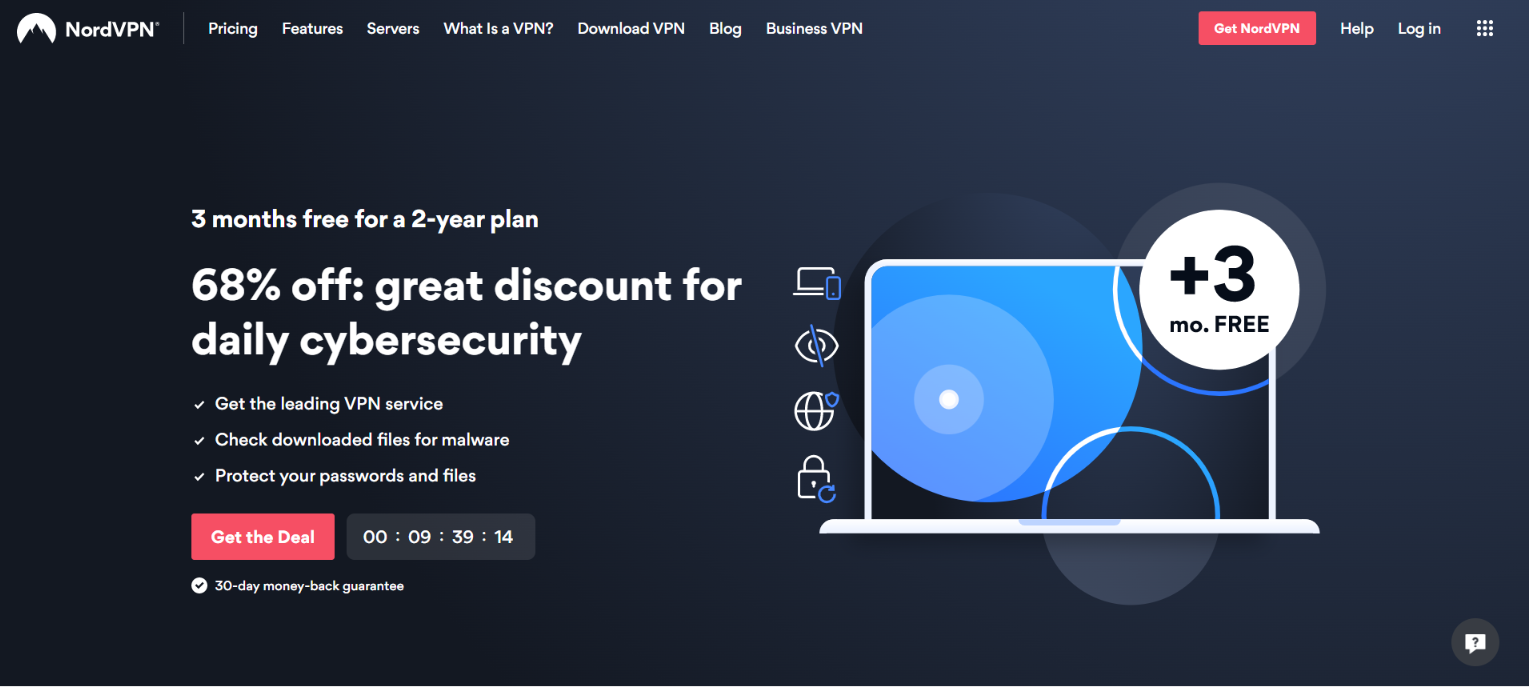 Although it doesn't have as many locations as ExpressVPN, NordVPN nevertheless provides excellent service and boasts more than 5,500 servers throughout 59 generous countries. This almost assures that you will always have access to a fast server. Your connections to such servers will probably be made using WireGuard, modified into Nord's proprietary NordLynx protocol. In a nutshell, it's reliable and, in our tests, provided exceptional connection speeds of about 760Mbps.
AES-256 encryption, a reliable kill switch, and even some unique options like Onion over VPN and Double VPN, which are intended to make your online browsing extra secure, are all included.
Benefits:
A 30-day money-back guarantee is provided by NordVPN. As a result, you may choose if it meets your demands or not.
It permits the simultaneous use of six devices.
For macOS, Windows, iOS, Linux, Android, and even Android TV, it includes a VPN app.
It offers the highest level of encryption. As a result, all of your data is private and safe.
Atlas VPN, which emerged in 2020, is presently among the VPNs with the quickest expansion rates. Due to its popularity, Nord Security, the business that created NordVPN, decided to acquire Atlas VPN in 2021.
With a 30-day money-back guarantee and an amazingly reasonable premium subscription, Atlas VPN is a totally free VPN. Windows, macOS, Android, iOS, Android TV, and Amazon Fire TV all have apps for it. The number of concurrent connections for premium users is limitless.
With 256-bit encryption, which is industry standard, Atlas VPN safeguards your data. Additionally, it offers the highly secure IKEv2 and WireGuard protocols. The best speeds will be provided via WireGuard. In the Atlas VPN app's "Settings" menu, you may choose the protocol.
Benefits:
You may access the internet from many IP addresses simultaneously with SafeSwap servers.
The best-in-class WireGuard® protocol is used by Atlas VPN to guarantee a safe and smooth connection.
Third-party trackers are prevented from acquiring information about your online activity with the use of the Tracker Blocker function.
Split tunneling enables you to maintain the security of crucial data while maintaining access to local networks and services.
You may tunnel your connection using a variety of shifting VPN sites with MultiHop+.
Surfshark should be on your radar if you want to keep prices down while still signing up for one of the top VPN services available. Although its price of less than $2.50 a month is appealing, don't be misled into believing that it is a low-quality service.
The applications from Surfshark are some of the best in the business, supporting a wide range of gadgets and featuring an expanding set of in-depth capabilities. A kill switch, split tunneling, the usual AES-256 encryption, as well as other advantages like MultiHop and Nexus, are all included.
Benefits:
There is no limit to supported devices.
Strong and reliable connections.
Longer plans are quite economical.
Wonderful for streaming.
One of the best and most user-friendly VPNs available is CyberGhost. A robust feature set and a UI that is simple enough for users of all experience levels are perfectly balanced in CyberGhost. The NoSpy servers, which are privacy-focused, as well as specialized streaming and torrenting server locations, are features.
CyberGhost employs AES-256 encryption to safeguard your data, and it works with a variety of platforms, including Windows, Mac, Linux, iOS, and Android. For a generous 45-day return period, CyberGhost allows you to test the service out without committing.
Benefits:
A very simple and user-friendly interface is offered by CyberGhost.
If the consumer is dissatisfied with the services, it provides a 45-day money-back guarantee.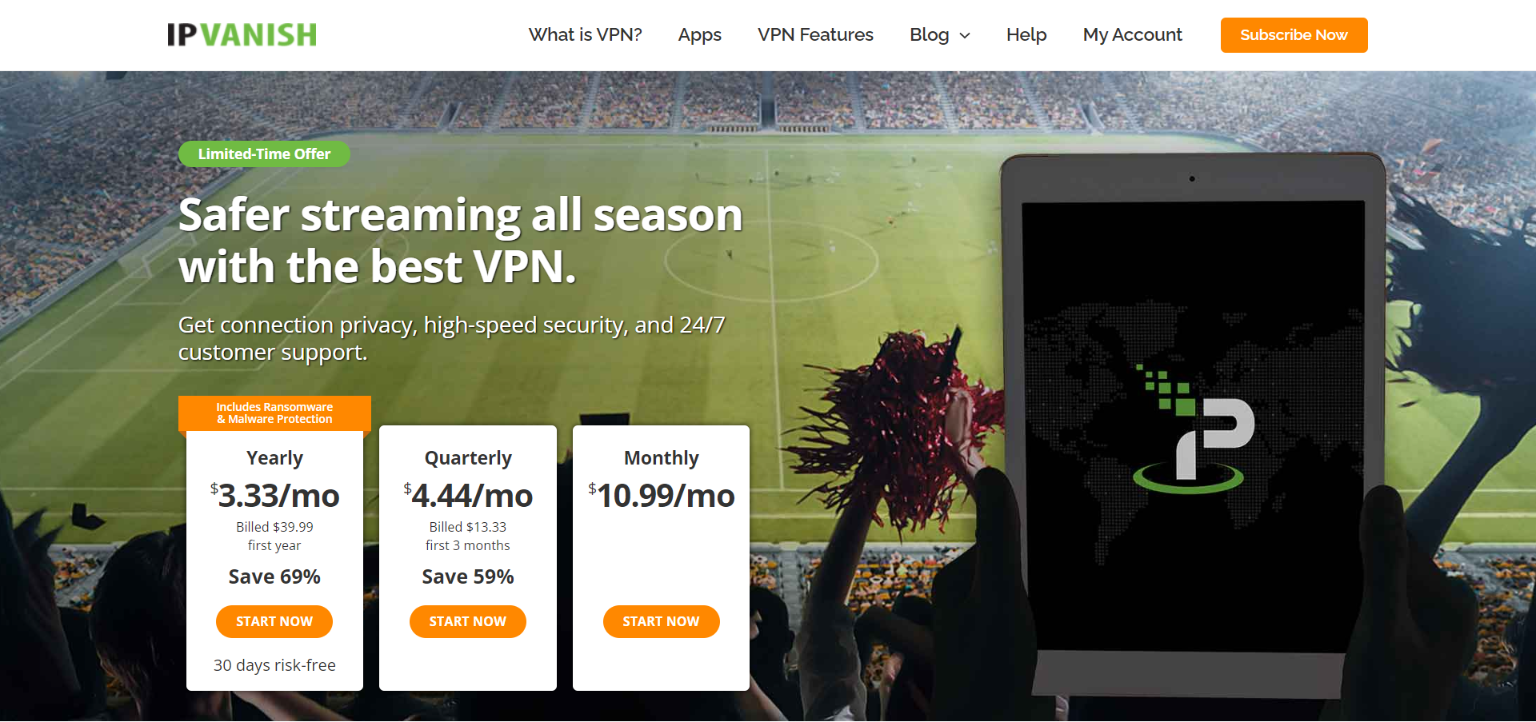 A key positive for IPVanish is that its user interface is engaging and customizable. IPVanish is a superb VPN choice if you want the flexibility to adjust and fine-tune your VPN connection.
For well-organized tech-savvy people who appreciate having total control over their mobile internet traffic, there is an app called IPVanish. In order to better meet their demands, IPVanish offers its users a number of settings, including the kill switch, split tunneling, and LAN connection allowance.
Benefits:
Owning and running its whole network of servers is IPVanish.
IPVanish requires all customers to employ 256-bit encryption, which would require a lot of computational power to decrypt.
Users can select from a variety of protocols supported by IPVanish as needed.
Numerous satisfied customers praise TorGuard as a highly configurable VPN service. Despite the name's potential for familiarity, TorGuard is unrelated to Tor, the open-source, free privacy program.
Eight connected devices can use the base tier's unlimited bandwidth. Devices running macOS, Windows, Linux, iOS, and Android can all use TorGuard. Although manual setup is required, platforms including the Kindle, PlayStation, Xbox, and Chromebook are also compatible.
Benefits:
A distinct business layer is among the several designs for varied applications.
Excellent user feedback.
Many features and customization options.
ZenMate VPN is a clear, easy-to-use, affordable VPN service that may be a great choice for both novice and experienced customers. It uses military-grade encryption that even supercomputers cannot decipher. Even the most skilled hackers in the world, according to ZenMate, wouldn't be able to eavesdrop on its users or monitor their online activity with its strict security system.
Beginners who want to install a VPN for torrenting, streaming, and safeguarding data transfers over open public internet connections might use ZenMate.
Benefits:
You may secure countless devices with a single subscription to ZenMate VPN.
To secure its users' data, ZenMate offers cutting-edge security features including AES-256, OpenVPN, kill switches, ad blockers, and leak filtering.
ZenMate VPN adheres to a strong zero-log policy and does not monitor users' online activities.
There are servers for ZenMate in 81 different nations.
Conclusion
We've spoken about what a VPN is, and how it may increase your online security. You may test a free VPN to get the feel of it because there are so many VPN providers available. When you're ready, think about investing in a VPN membership. A VPN may significantly improve your online safety and security, whether you're a corporate executive or an occasional internet user. Across all of your devices, a VPN can keep you secure.
Further Reading