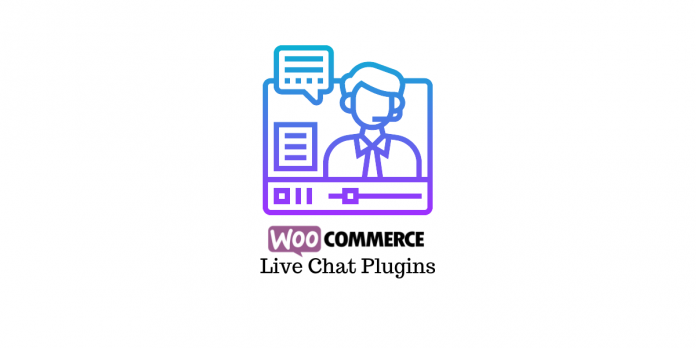 Last updated - January 5, 2021
Prompt customer support is one of the essential features of any eCommerce site. You might want to invest in a quality help desk system to provide resolution to customer issues. However, typically you will take more time to resolve queries through a help desk system depending on their volume. If you are using a live chat on your site, you can resolve simple queries much faster. A live chat solution can be used for pre-sale queries as well as to follow up on sales leads. In this article, we will talk about some of the best WooCommerce live chat plugins.
Richpanel is a SaaS-based help desk solution that you can integrate with your WooCommerce store using this plugin. Primarily, it will help you manage your entire customer support process from one place. You will not need to use different tools for help desk ticketing system and live chat. This will help your support agents to become more efficient in resolving customer queries, even when they contact through different channels. Moreover, your support agents will be able to collaborate better, when different departments need to get involved to resolve a query.
The tool also helps in collecting customer information that could help you in better customer relationship management. Furthermore, you can effectively measure the customer satisfaction rate of your support team.
Features
Customers will be able to contact you from chat, email and WhatsApp.
Support agents will be able to easily access the order details of the customer they are chatting with.
Single place to handle multiple customer support tools.
Facilitates easy collaboration between different departments.
Enhance your pre-sale chat response and conversions.
Chatbots to help with the support workflow and lead generation.
Manage customer feedback and agent performance easily.
The cost of the plugin is $299, which includes a one-year license of Richpanel that would otherwise cost you $500. After the first year, you will have to choose a pricing plan according to your needs.
If you are looking for an on-premises chat solution for your WordPress site, this one is the best available option. WSChat is an intuitive, AI-integrated chatbot solution that you can use to supercharge your customer support responses. With the help of the Dialogflow-powered chatbot, you will be able to engage your customers even when your support agents are not online. It also helps you view the active visitors on your site real time, so that your agents will be able to initiate a conversation. This could be a real booster to your conversion enhancement efforts. Moreover, the plugin integrates seamlessly with WSDesk WordPress Helpdesk Plugin.
Features
Intuitive and flexible live chat solution.
Being a WordPress plugin, it offers you complete control over your data, unlike SaaS solutions.
Features an AI-integrated chatbot powered by Google's Dialogflow to help you manage customer queries when agents are offline.
Customize the features displayed on the chat header that includes video recording, file attachments and agent rating.
View active visitors and initiate chat conversations with them.
Option to enable email notifications when a chat is intitiated.
No limits in the number of agents or in storing chat history.
Customize the general appearance of the chat widget.
Detailed reporting features
Integration with WSDesk.
The cost of the plugin is $69 for a single site subscription.
LiveChat is a popular customer service solution that helps you offer a delightful experience to your customers. At the same time, you will be able to work on gaining more sales leads and can improve your conversion rate. You will be able to engage customers getting in touch with you through different channels including Facebook Messenger, WhatsApp, SMS, Apps and more. In addition, LiveChat offers a balanced AI integration that helps you generate leads, route customers faster and segment visitors for better relationship management. Furthermore, it helps you integrate wit over 170 third party tools for better customer experience.
Features
Advanced live chat solution for your WooCommerce store.
Great range of features including canned responses, file sharing, chat tags and more.
Chat routing, rich greeting and more tools for better customer engagement.
Customize the chat window as per branding requirements.
Detailed reporting and analytics with focus on eCommerce data.
Superior security features.
The Starter plan will cost you $16 per month. You can integrate it with your WooCommerce store using the Free LiveChat plugin from WooCommerce marketplace.
You will be able to engage customers through multiple channels using this solution. Along with live chat, it also provides you options to interact with customers through phone, email and social media platforms. Since your support agents receive messages from all these diverse channels in one place, the support responses will be more effective and quick. Customers will be able to request for callbacks, which will be responded to within 30 seconds. It also offers real time visitor monitoring and seamless integration with CRM solutions.
Features
Configure a customer-friendly live chat widget on your WooCommerce store.
Proactive initiation of chat to improve conversion rate.
Interesting features like color coded messages and canned responses to improve the efficiency of your support team.
Optimized for fast and mobile friendly experience.
Seamless integration with CRM solutions.
Translations available for over 20 languages.
You can get the Professional version of this tool at $13 per month. The WooCommerce integration plugin for JivoChat is free to download.
You can improve the responses to pre-sale queries and effectively enhance your overall customer support system using this plugin. When you are able to quickly respond to pre-sale queries of customers, you will be able to ensure faster conversions as well. The plugin gives you the flexibility to determine where to place the chat widget on your website. Moreover, it offers a seamless option to handle offline messaging as well.
Features
Set up an advanced live chat system.
Save conversations for better communication next time.
Handle offline messages of customers effectively.
Set a maximum limit on the number of customers that can chat at the same time.
Easily collect customer feedback.
Canned responses for faster resolution of common issues.
Great customization options.
Assign different user roles and privileges to support agents.
The cost of a single site subscription of the plugin is $69.99.
HubSpot offers an all-in-one marketing tool that offers customer relationship management and email marketing options along with a live chat solution. You will also find several features to convert site visitors into customers. Moreover, it helps you integrate a chatbot that will ensure your customers are engaged round the clock. The plugin also offers built-in analytics and seamless integration with several popular tools.
Features
Engage visitors on your site more efficiently with the help of a live chat option.
Chatbot to help you manage support round the clock.
Automate lead capture and management.
Create forms and popups to communicate proactively with site visitors.
Detailed analytics insights.
You can download the plugin for free.
This is another great solution that combines live chat and AI-integrated chatbot for effective communication with customers. It helps you personalize the chat widget with custom colors as well as supports multiple languages. This tool will help you segment customers as well as generate leads effectively. Moreover, you will find several features like canned responses to enhance the capabilities of your support team.
Features
Simple yet powerful live chat solution.
Visitor monitoring and detailed insights to generate quality leads.
AI-chatbot to ensure 24/7 availability.
Smart messaging options to initiate conversations.
Group chat option.
Integration with several other solutions.
The Premium pricing plan will cost $10 per month.
Drift is another popular option that will help you interact with your customers more effectively. You will be able to offer better service to customers and improve your conversion rate with advanced features. In addition, Drift lets you collect feedback from visitors easily to improve the customer support on your store.
Features
Simple and efficient live chat solution.
Notifications to ensure that no chats are missed.
Capture email addresses of visitors to contact them in the future.
Target visitors based on their action on your site.
Download the free plugin from the WordPress plugin repository.
Hopefully, these WooCommerce live chat plugins will help you improve customer support and conversion rate on your online store. Leave us a comment if you have a query.
Check the video below:

Further reading