Last updated - December 5, 2022
Collecting sales tax accurately from customers could be a hassle for many online store owners. You have to consider tax rules for the location of your store as well as that of the customer. How will you get the exact tax calculation right every time? If you have a WooCommerce store, you can use some popular plugins to automate sales tax calculations. In this article, we will discuss some of the Best WooCommerce Sales Tax Automation Plugins.
TaxJar is one of the most popular solutions that will help you automate the sales tax calculations on your WooCommerce store. It will provide you accurate tax calculations at all times irrespective of the workload or the traffic on your site. The economic nexus calculation could be a complicated affair if your business is located in the US. However, TaxJar will make it a breeze thanks to its hold over 14000 taxing jurisdictions. You will also find automated return filing and AI-enabled tax categorization with TaxJar. If hassle-free sales tax calculation is what you are looking for, look no further than TaxJar.
Features
Effortlessly manage sales tax calculations for different locations.
Provides great insights on economic nexus.
Simplify tax reporting and filing.
Automated return filing.
Easy to manage with an on-boarding team, account manager and 24/7 support.
This plugin helps you connect your WooCommerce store to Taxamo, a VAT calculation service for store in the European Union. It will send the information on the items in a Cart to Taxamo, which will in turn return the tax details before the customer checks out. The plugin also helps in the collection of evidence and payment registrations. Moreover, you will be able to generate returns and audit files effortlessly. If you want assistance in getting accurate tax information based on the products in the cart and the customer's location, this plugin could be really helpful.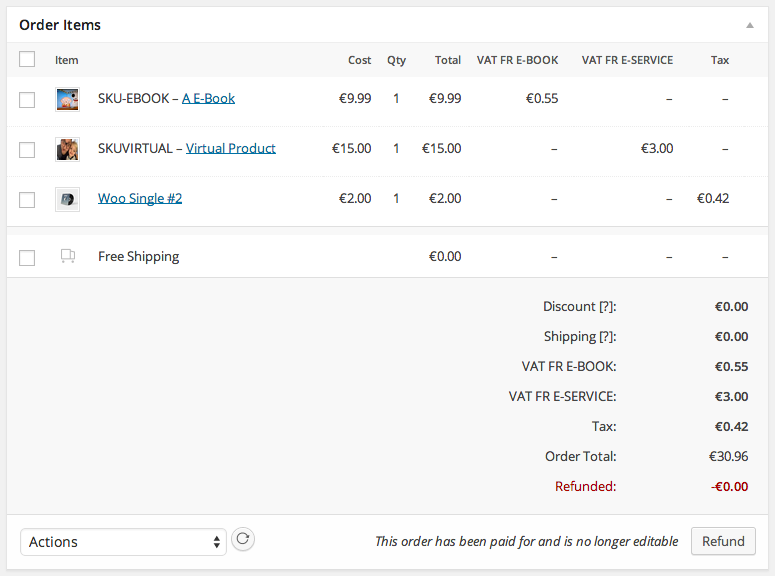 Features
Integrate your WooCommerce store with the popular EU VAT Calculation service, Taxamo.
Returns accurate tax value on the checkout page based on the products and customer location.
Helps to generate downloadable returns and audit files.
Captures location evidence effortlessly.
The cost of the plugin is $79. You also need to have a Taxamo account.
This WooCommerce plugin will help you integrate your WooCommerce store with Avalara AvaTax. You will be able to automate the sales tax calculation for each of the purchases on your WooCommerce store. Moreover, you will find excellent support for tax filing and returns as well. Instead of manually adding rates to your WooCommerce tax settings, you can automatically get the tax rates based on the location of the customer as well as your store's base location. In addition, you will get a free Sales Tax Risk assessment that will determine the sales tax nexus created by your business. The plugin is extremely easy to configure and will ensure hassle free tax management for your WooCommerce store.
Features
Automatically calculate Sales Tax for your WooCommerce transactions.
Automates filing and returns processing as well.
No need to manually add different tax rates.
Seamless integration with WooCommerce and minimal configuration steps.
Address validation for select countries.
Free trial.
Detailed documentation and dependable support.
You can download the plugin for free from the WooCommerce marketplace. An Avalara AvaTax Starter package will cost you $50 per year.
Quaderno is another option you can consider, if you are looking for options to automate sales tax calculations on your WooCommerce store. It will save you from all the hassles of calculating the right tax amount for transactions and invoices. Based on the customer's location and the product in the cart, tax will be automatically calculated real time. This means you will not have to upload separate tax rates for different locations. You can use this integration to comply with the tax rules of different locations such as the US, Canada, EU and Australia.

Features
Automatically calculate sales tax based on customer's location.
Send receipts after every payment and credit note with refunds.
Faster returns filing.
Keeps you updated about any changes in tax rules.
Access tax information from multiple sales channels in one centralized dashboard.
Works well for different locations such as the US, Australia, Canada and EU.
You can download the free WordPress integration plugin connecting Quaderno and WooCommerce. A Quaderno account has different pricing packages starting from $49 per month for 250 transactions.
Based on the customer's location, this plugin will help you automatically calculate sales tax for your eCommerce transactions. It also ensures that you comply to the EU regulations while sending digital goods. The plugin will help you exempt customers with a valid VAT number from charging taxes. You can even customize the messages that you display when a purchase is prevented. In addition, the plugin asks for address confirmation if the billing address and the IP address does not match. Moreover, the plugin provides assistance in your monthly tax payments as well.
Features
Automatically identify and display tax calculation based on the customer's location.
Prevent the customer from making a purchase.
Display a notification when customers are prevented from purchase.
Make VAT number field mandatory.
Request customers to confirm the country if mismatch noticed between IP address and billing address.
Import VAT rates from all European countries in a single click.
Generate a report with all transactions where tax was detracted.
The plugin costs $79.99 for a single site subscription.
This plugin will help you integrate your WooCommerce store with TaxCloud. It will help you automate tax calculations, reporting and filing. Moreover, you will be able to manage tax exemptions at product and customer level using this plugin.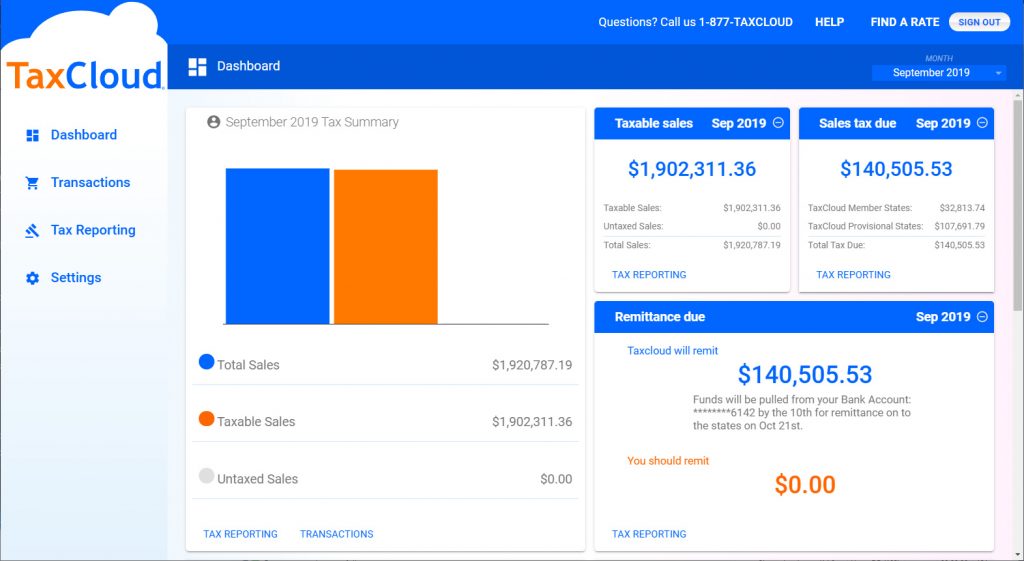 Features
Automatically calculate sales tax in the US.
Advanced reporting features.
Helps to provide tax exemptions for customers or products.
If you want to provide tax exemption for select customers or user roles, you can use this plugin. The plugins provides you with a customizable form that you can display on your store, so that customers can request for tax exemption through that. Customers can submit the required files and information through this form. You can verify the information and let the customers know whether their request is approved. For this, the plugin offers a checkbox on the Checkout page that will help the customers claim tax exemption. Furthermore, the plugin offers an option where store admins can exempt select customers from tax in the backend.
Features
Allow an option for select customers and user roles to request for tax exemption on your WooCommerce store.
Display a customizable tax exemption form on the My Account page.
Review the tax exemption request and display the status.
Email notifications will be sent to store managers when a new request is submitted.
Email notifications will be sent to customers when a decision is made on a request.
Allow tax exemption directly from the admin.
Tax exemption details will be included in order pages and emails.
Guest users can claim tax exemption.
The plugin costs $59.
Hopefully these WooCommerce Sales Tax Automation Plugins will make your ta compliance effortless. Leave us a comment if you have a query.
Further reading