Last updated - December 5, 2022
Indeed many of you have been wondering which one of the so many blogs about WordPress is the best to read in 2023.
It is quite hard to identify the best blog, right? There are so many criteria, including beginner-friendliness, honesty, integrity, and content. However, we did the hard part of the job and are ready to present to you the Best Blog about WordPress to Read in 2023.
So, if you are ready, let's start!
What are WordPress blogs?
We all know what blogging is, and WordPress blogging is basically the same. However, the website the blog is based on is hosted/created on WordPress. But that is not all.
WordPress blogs can cover a wide variety of topics, but this article focuses on a blog that covers WordPress-related topics such as WPGlob. So WordPress blogs cover WP-related topics, WordPress tutorials, including plugins, guides, tips & tricks, and everything else that will help beginners or experts level up and use WP with greater ease.
How to Identify the Best Blog?
Before we dive deeper into the article, let's understand the main criteria by which we identified the best WordPress blogs to read in 2022.
We based the choice on the following factors:
Organization – how well the content is organized and how easy it is to navigate through the website. The good organization of the content is actually extremely essential for a good website. First of all, the articles should be structured well and have enough white spaces to ease up the reading process of the website visitors. Secondly, the overall website and blog should be well-organized in terms of categories, new & old articles, etc.
Beginner-friendliness of the posted content. Whether or not the blog posts are easy to understand is a vital criterion to take into consideration. This can often be underestimated as a blog quality, but this is one of the most important qualities a good blog must have. Often, non-native speakers use these articles, which should be as comprehensive for them as they are for native English speakers. Plus, the articles in the blog are meant to save time for people who read, not overcomplicate things.
Variety of article types are available in categories. A good blog must offer a wide range of categories available because everyone needs it for a different reason. Maybe one needs a quick how-to guide to get started with a certain plugin. Meanwhile, the other one needs a plugin review not to waste time on a plugin that will not perform well and meet the objective criteria promised.
Up-to-date – an excellent WP blog definitely should have up-to-date articles. Yes, indeed, some articles are timely, but others are essential to update over time.
Of course, there were other factors, including honesty & integrity, professionalism, etc., and we finally concluded, based on all of those, which one of the WordPress-related content posting blogs is best in 2022.
WPGlob – Best WordPress Blog to Read in 2022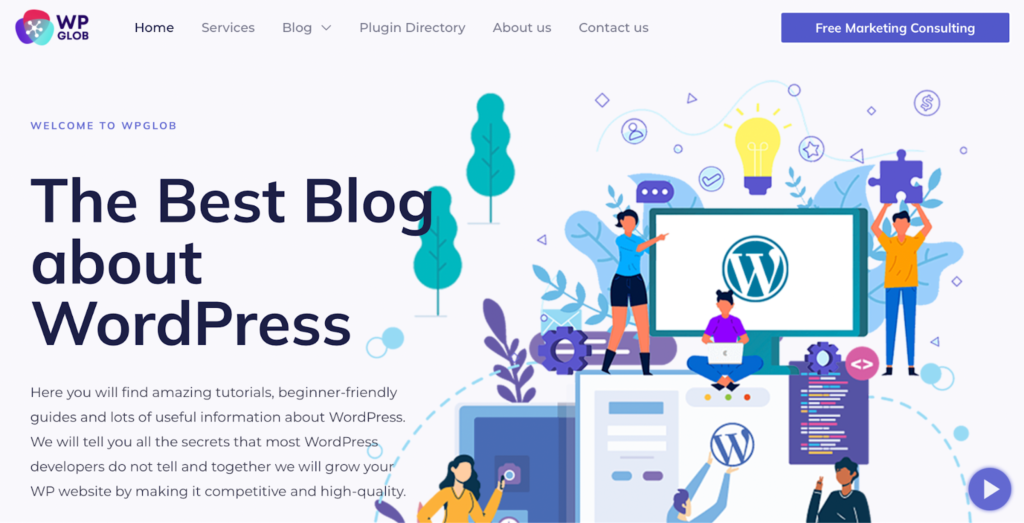 WPGlob is by far one of the best blogs about WordPress to read in 2022. There are multiple reasons, some of which we will review in the paragraph below. However, now let's just have a quick overview of the blog.
In WPGlob, you can find various articles in a number of different categories. All of those are carefully written and placed. One of the main advantages that we noticed when scrolling through their blog is the ease of navigation and organization.
The target goal of the website is to be useful both for professionals and beginners, and it is clear that they are meeting that objective so far quite well.
Why WPGlob?
As we have mentioned above, there are multiple reasons to read the WPGlob in 2022 as a WordPress blog for beginners and experts. Those reasons start off with the simplicity of usage and end with the complexity & variety of different topics available.
Now, let's look at the main reasons you should choose WPGlob.
A Multipurpose blog that has content for everyone, including beginners, intermediaries, and experts
Addresses a wide range of topics that vary, starting with plugin reviews and ending with plugin promotion strategies. So, simply put, it covers every aspect related to WordPress.
Simple Explanations & In-depth yet beginner-friendly how-to guides and tutorials will make the life of the readers a lot easier.
Allows you to grow as an expert without the indeed to use additional materials because you can find almost everything you look for on this blog.
Easy to navigate website never makes your life harder but makes learning even more pleasurable.
The graphics with which articles are full play a great role as an icebreaker, making the content even more pleasurable to the eye.
The incredible structure of the articles makes all of them even more comprehensive and easier to read.
Up-top-date content – WPGlob experts always post up-to-date content related to the Deals.
So, all these reasons to start reading WPGlob will truly benefit you both in the long and short term.
Main Article Categories in WPGlob Blog
Now, it is time to take a closer look at the inside of this incredible WordPress blog. Simply put, we are going to look at the main article categories.
Beginners Guide
Beginners guide, as the name suggests, is a category aimed at helping out beginners. However, it can still be useful for experts as well.
Articles under this category include "How-to, Guiding, and even Tips & Tricks" subcategory articles. Let's take a look at a few examples.
For example, under the How-to subcategory, you can find articles like How to Speed Up a Slow WooCommerce Site | 2022 Guide. Basically, articles in this subcategory are aimed to provide you with short yet detailed steps on how to complete a certain action.
Another type of article that you can frequently notice under the Beginners Guide category is Tips & Tricks. Those usually will provide you with-related tips, e.g., how to drive more traffic to your website, how to improve on-site SEO, and so on.
Just take a look at any of these articles under the Beginners Guide category, and you will realize how good and comprehensive they are.
Plugins Review
The next category in the WPGlob is Plugins Review. As the name suggests, under the review articles category, you will be able to find various Plugin review articles that will provide you with an honest opinion about the overhyped plugins or even those that are not yet so popular.
An example of a review article from this category is X Plugin | 2022 Review. Most articles follow a certain structure where they introduce the plugin with the main features and pricing, then move on to the pros & cons part that experts found out while testing the plugins.
Top Lists
Another category that is one of the most-read ones for a good reason of saving time is Top Lists.
Articles under the Top Lists category are aimed to save readers time on research by providing a list of the best plugins in a specific niche. Currently, you can find a list for almost every possible niche on the blog.
It is worth mentioning that the lists are created based on expert research.
Deals
You can also find the Deals category, where you can read about the latest deal for Christmas or any other major occasion that various plugins and theme owners offer. So, instead of searching for all these deals separately, simply check out this category and find out about them first.
Plugin Promotion
Besides offering all the basic categories, WPGlob went even further and created a category of articles fully dedicated to Guides on how to promote your WP Plugins.
In that guide, you can find articles ranging from tips & tricks on how to shoot a promotional video for your plugin or other WP-related products, ending with full step-by-step promotional guides.
Comparisons
Under the Comparisons category, readers are able to read comparisons between famous plugins in the same industries. An example of such articles are Versus articles that compare different plugins in the same niche to help you find out which one is truly the best.
Themes Review
One more category is Themes Review. This category is pretty much like the Plugin Reviews category; however, instead of the plugins, it revises various WordPress themes.
So, if you want to find out a review about the WordPress themes to get clear on which one will work best for you, then do not forget to check out this category as well.
Shopify
Under the Shopify category, you can find Apps for Shopify listings and reviews. As you can, WPGlob blog decided to expand its horizons and started revisions on Shopify-related topics as well, which is one more reason why this blog is one of the best.
Pros & Cons
As the name of the category suggests, under it, you can find a Pros & Cons article related to various WP Products, then decide for yourself whether or not you want to make a purchase.
Myth or Reality
Finally, a relatively new and so fat last category of articles in the best WordPress blog to read in 2022 is the Myth or Reality category. This category basically takes a "mythical Review" of a plugin and investigates the truth behind the review.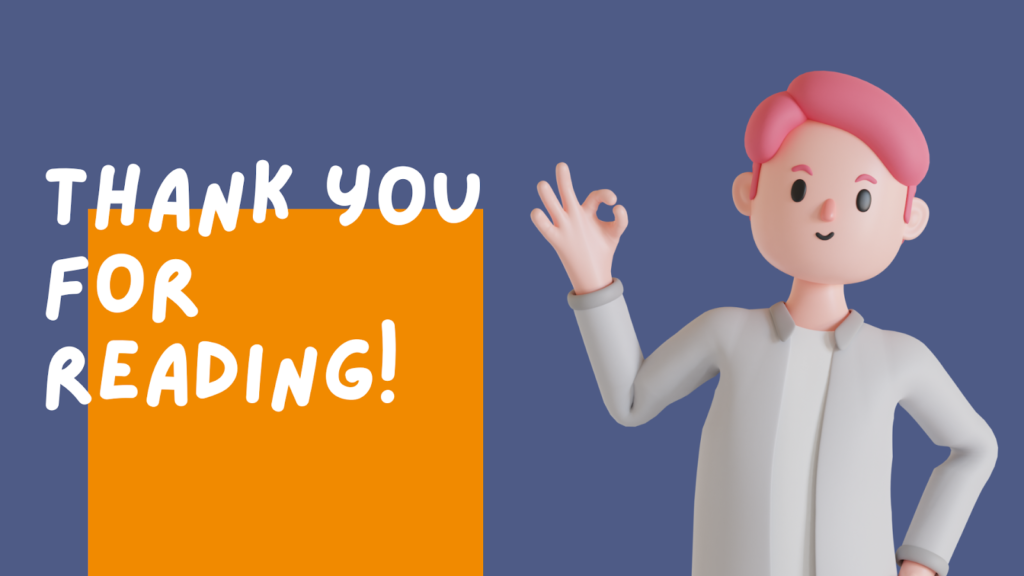 Summary
So, to summarize this article, we can state that WPGlob is truly one of the best WordPress blogs that post WP-related content. The diversity of available content is astonishing, and the high quality and research indicate reliability. So, it is a reliable platform with lots of useful content and can help anyone grow as a WordPress expert.
Further Reading