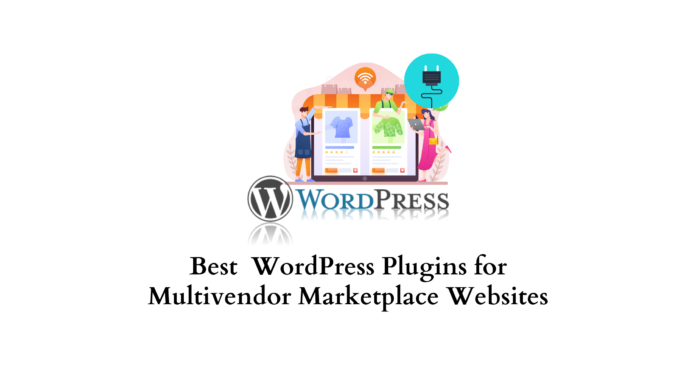 In order to create the greatest possible marketplace for their customers, enthusiastic business owners are constantly looking for new options. Marketplaces with several vendors, like Amazon, Alibaba, and eBay, have totally changed how people shop online. They've generated interest in creating comparable multi-vendor websites as a result, allowing them to service a broader spectrum of clients.
These days, multi-vendor markets, like those run on the WordPress platform, are quite prevalent. They combine various sellers on one platform, enabling customers to choose products from a range of sources. This business model is gaining popularity as a result of the success of major marketplaces.
The Need for WordPress Multivendor Marketplace Plugins
Due to its advantages for customers, vendors, and marketplace owners, this business strategy is growing in popularity right now and shows no signs of slowing down.
The WordPress multi-vendor marketplace plugins are therefore required in order to construct a multi-vendor WooCommerce store easily. The strong features they offer are simple add-ons that are necessary to create a professional marketplace.
You may quickly develop and administer a multi-vendor website with the help of these plugins, allowing numerous merchants to sell a variety of commodities to numerous clients. This will increase visitors to your website and allow you to earn a respectable percentage from the sales.
Now that we have that out of the way, let's go over the top WordPress plugins for multi-vendor marketplaces.
Would you like to create your own online market in less than 30 minutes, similar to Amazon or eBay? A fantastic WooCommerce marketplace plugin by the name of Dokan makes it feasible. This plug-in enables you to build a marketplace for many product types, including tangible goods, digital downloads, bookable goods, etc.
For your business to run smoothly, Dokan is frequently updated so that it is compatible with the most recent release of WordPress. You can also modify your store however you see fit with the Elementor Module. The best feature is that it offers numerous options to make money through vendor commissions, product-based commissions, and other means.
Rating: 4.6 ⭐
The use of Mercado Pro is something you might want to think about if you want to convert your current WooCommerce store into a multi-vendor marketplace. It is a dynamic WooCommerce marketplace plugin that enables the hassle-free sale of many products kinds from a single platform.
Vendors can access the dashboard through Mercado. Because of this, merchants can simply manage and keep track of their products, orders, sales reports, and other items. Additionally, by establishing commissions of various kinds, site administrators can make a solid living.
Rating: 4.5 ⭐
YITH is a fantastic option if you're seeking a simple approach to transform your eCommerce website into a potent marketplace with many suppliers. You can earn a sizable passive income as the owner of a multi-vendor website since you can receive a commission on each sale. Most importantly, YITH assists you in accomplishing all of that in a simple and orderly way.
With YITH, you can enter every piece of information about each seller, including their contact information, social media profiles, store descriptions, and more. Additionally, you can quickly limit the number of products sold by each vendor by switching users and accessing the vendor dashboard.
Rating: 4.5 ⭐
VendorPro is the most recent, top-of-the-line, and exclusive plugin on the market today that focuses on fostering long-term affiliate business on your e-commerce website.
It provides a variety of sophisticated features, including the ability to invite many sellers to your website and grant them affiliate rights, pay commissions on their purchases, integrate PayPal as a secure payment channel, and many more. Your online store will undoubtedly gain an advantage thanks to this WordPress plugin, which also greatly increases its business efficiency.
For each vendor, you may specify a configurable basic commission rate with VendorPro, and if necessary, you can manually change the rate. The commission setting option also enables you to obtain a thorough analysis of commissions earned and unpaid dues.
Rating: 4.5 ⭐
Your goal of having a fully functional and attractive marketplace might come true with the aid of Webkul WordPress WooCommerce Multi-Vendor. Vendors can browse, add, or remove products from the seller panel using this WordPress plugin for the marketplace. Each seller can also view and amend their own profile.
You can arrange auto-approval for merchants and their goods as the owner of a marketplace. Aside from that, you can also specify distinct commission rates for various merchants and organize the seller list and product list. Additionally, you can turn your current clients into vendors.
Rating: 4.6 ⭐
The powerful WordPress marketplace plugin WC Vendors comes with everything needed to build a fully working multi-vendor website. With numerous shortcode possibilities, widget options, and storefront options, it offers a ton of customization opportunities to give your store an amazing look and style.
With the WC Vendors Membership option of this plugin, membership plans may be created and sold. Additionally, it's simple to impose restrictions on your suppliers' access to certain goods, categories, files, and storage. Additionally, its sophisticated compensation structure lets you customize commission fees for each seller or product.
Rating: 4.7 ⭐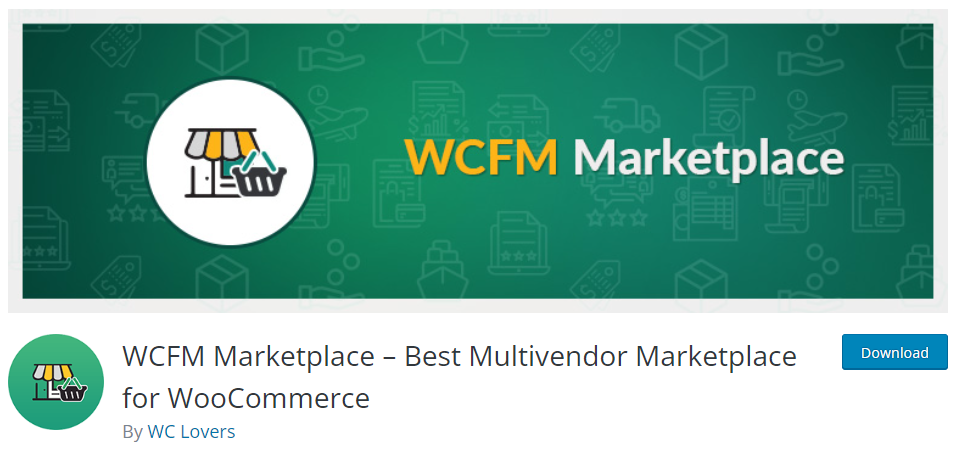 One of the top WooCommerce Frontend Multivendor (WCFM) Marketplace free marketplace multi-vendor plugins for WordPress and WooCommerce. A simple setup feature makes it quick and simple to build an appealing marketplace. Additionally, it incorporates a page builder like Elementor so that you can quickly create a stunning store.
You may also migrate your website to WCFM Marketplace utilizing its migrator option if you currently have a multi-vendor store. As an added bonus, it provides strong features like adjustable commission, organization of the same product by various vendors, withdrawal, store invoice, and more without charging you a dime.
Rating: 4.4 ⭐
With the help of the powerful marketplace plugin WC Vendors Pro, you can build a website that resembles Amazon or eBay without writing a single word of code. You can provide a front-end dashboard feature with this plugin so that sellers can manage their own goods, orders, coupons, and other things.
All product types are supported by the plugin, which also enables vendors to monitor the progress of their shipments. If you'd like, you can also let your customers add a longer order message. You can permit suppliers and clients to advertise goods on their preferred platforms thanks to the plugin's support for social sharing.
Rating: 4.6 ⭐
The well-liked multi-vendor plugin for WordPress, WC Marketplace now known as MultiVendorX, is relied upon by more than 10,000 marketplace entrepreneurs. It's a multi-vendor solution that can be customized to quickly create an engaging and user-friendly online marketplace. Additionally, this plugin's additional capabilities will make it simple for your vendors to sell more goods.
Additionally, by utilizing the product manager tool, the offered vendors can list the products, upload the products, and do much more. Even secure payment methods like PayPal, Stripe, MassPay, etc. are available. Additionally, it enables the integration of your preferred WooCommerce payment gateways.
Rating: 5 ⭐
It only takes a few minutes to set up a multivendor website with the help of WooCommerce Product Vendors by Woocommerce, a potent WooCommerce extension. Installing the WooCommerce plugin is a prerequisite for using this extension.
With the WooCommerce Product Vendors plugin, you can give your vendors full control over their public profiles, their items, and much more. You can even adjust the shipping policies for individual products. It enables you to manage vendor information, set up each vendor's commission and payout schedule, accept and approve applications from potential vendors, creates one or more vendor admins to handle vendor information, and do other administrative activities.
Rating: NA
Conclusion
Due to their usability and convenience for both vendors and buyers, multi-vendor business websites are becoming extremely popular. Additionally, it's a fantastic way for the owner of the marketplace to generate passive income.
Therefore, the finest WordPress marketplace plugin is required if you want to create a multi-vendor store that stands out from the competition. The best WordPress multi-vendor marketplace plugins are listed above for your consideration.
We hope that by assisting you in making your decision, we were successful. Please spare a moment to share this content with your friends if you found it interesting. Remember to leave your comments about the article in the section below so that we can hear from you.
Further Reading