Last updated - July 8, 2021
BigCommerce, Shopify and WooCommerce are all popular platforms that are widely used to create eCommerce stores. Though all these platforms offer great features, it is important to know which one is more suited to your business. When BigCommerce and Shopify are SaaS-based eCommerce platforms, WooCommerce is a WordPress plugin that is free to download. This itself could be one of the important differentiators between the three. In this comparison BigCommerce vs Shopify vs WooCommerce, we will try to give you a clear picture on each of these prominent eCommerce platforms.
How easy they are to use?
Getting started with BigCommerce is relatively easy as you can start with a trial plan, and launch your store. It offers an option for you to purchase a relevant domain name for your store as well. You can easily make use of the features available with the platform to organize your products and grow your business. BigCommerce offers a dynamic backend to help you handle different aspects of your store such as orders, inventory and sales statistics. And, the mobile app will make it even more convenient to handle different aspects of your store.
Shopify is one of the easiest options to create an online store anywhere in the world. You can work on a fresh business idea or migrate your current online store with equal ease while using Shopify. There are no hassles of finding a hosting service, and you can simply sign up and build your store. Moreover, you will get help from local experts to get your store up and running. Once you have created a store using Shopify, you will be able to manage different aspects of the store quite effortlessly.
On the other hand, getting started with WooCommerce is a little more complicated if you do not already have a WordPress site. WooCommerce is a plugin for WordPress, and you need to find your own hosting and domain name to create a WordPress website. Once the site is up and running, building an online store using WooCommerce is quite easy. The easy setup wizard will guide you through the entire process, and you can have a fully functioning eCommerce store ready in minutes.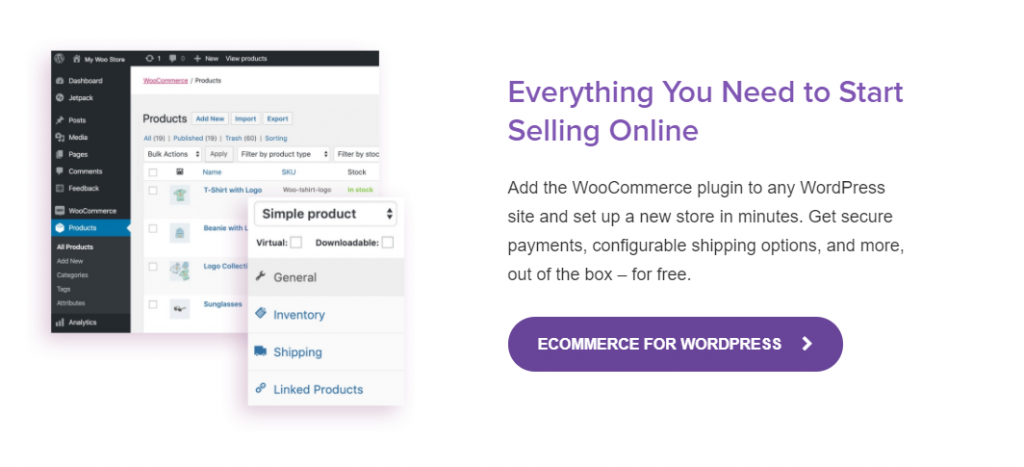 How they handle store design?
BigCommerce handles store design with the help of a unique Stencil theme platform. It ensures that your site is built following all the best practices of design, technology and search engine optimization. You will be able to find themes suiting your industry from the theme marketplace, where you will find 5 free ones and several premium ones. The page builder will help you handle store customizations effortlessly, even when you do not have advanced coding knowledge.
Shopify too offers a good range of themes according to the nature and size of your product catalog. You will find free and paid themes of different design styles from which you can choose one, and effortlessly build your store. There are also options to choose a design expert to help you create a unique appearance for your store. Shopify also offers great flexibility to build new themes as well.
There are a wide range of free themes on the WordPress theme directory. However, for more interesting designs and customization options, you can rely on third party themes. WooCommerce also offers its own free theme called Storefront, with several paid child themes that you can choose according to your industry.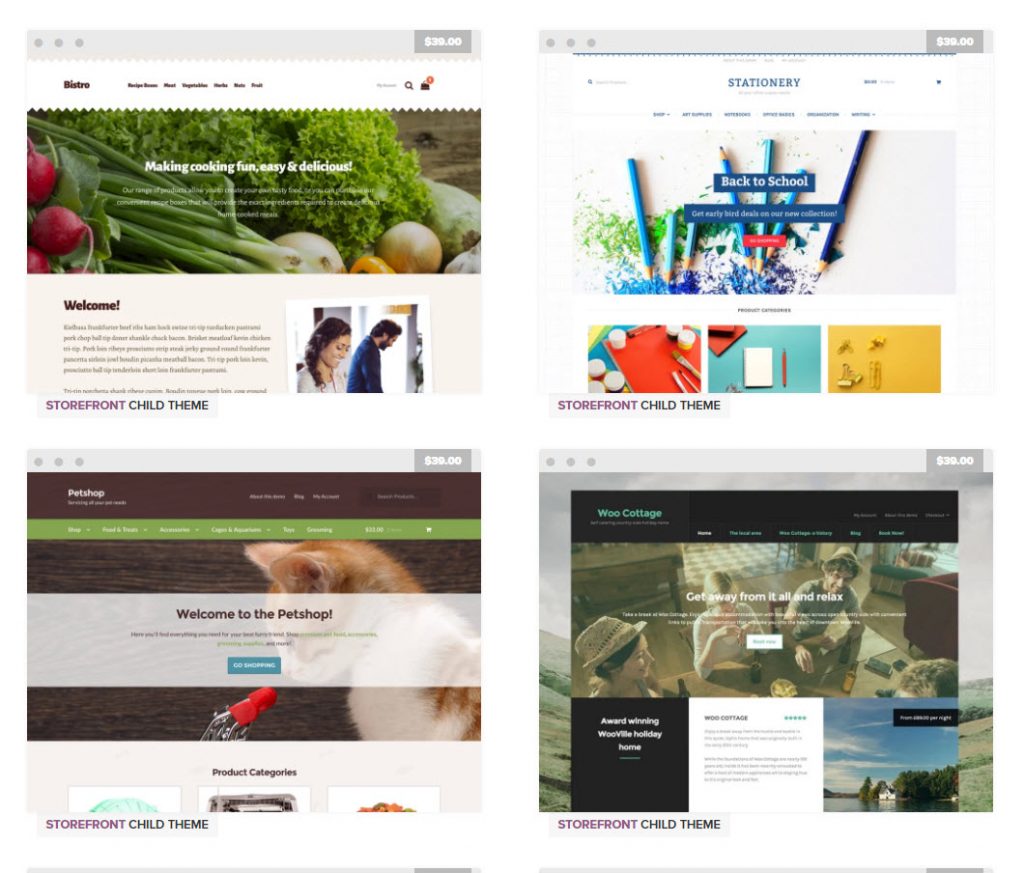 What are the payment options?
BigCommerce offers integrations with over 65 different payment gateways suitable for over 100 countries and more than 250 local payment methods. Setting up a payment method too is simple as you can enable a payment method and enter the credentials. Moreover, you will be able to allow international customers to checkout in their preferred currency on your BigCommerce store. The optimized one-page design of the checkout page makes it more easy for customers to make a purchase.
You can set up Shopify payments to instantly accept payments on your store using credit/debit cards and digital wallets. This payment solution PCI compliant and ensures utmost security for your transactions. In addition, integrated back office helps you keep track of all aspects related to payments. You can also integrate third party payment providers from more than 100 available options. However, if you are using a payment provider other than Shopify Payments, there will be a transaction fee according to your subscription.
WooCommerce by default offers basic offline payments. However, there are several free and premium plugins to help you integrate a payment provider of your choice. In addition, you can make use of WooCommerce Payments service (in select countries), to accept credit card payments.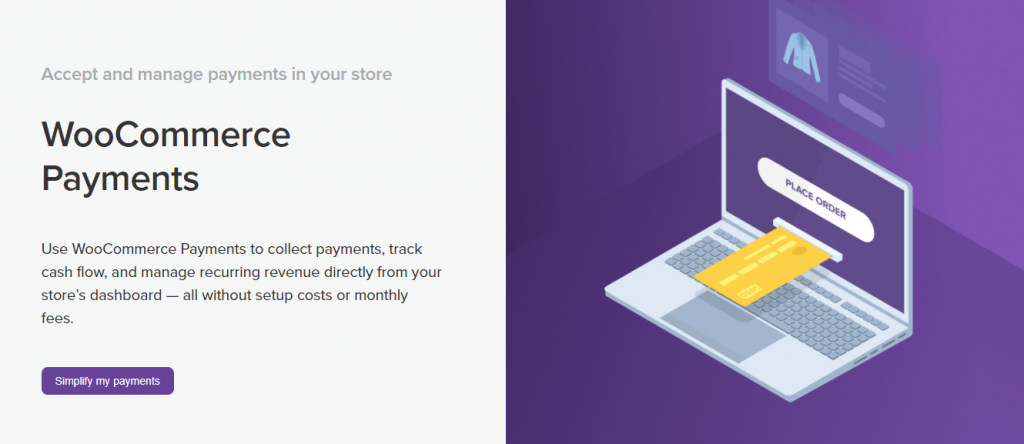 Are they flexible enough to customize according to business needs?
BigCommerce offers a wide range of integrations and apps on its app store. These apps  are from various categories such as Accounting, Marketing, Shipping, Payments, CRM and more. There are several free and paid options that you can choose according to the nature of your online store. BigCommerce supports all sorts of integrations, and you can even connect your WordPress site with BigCommerce.
Shopify has a wide collection of apps that will help you extend diverse features of your site effortlessly. You can find an app that fit your requirements, and easily integrate it. The prominent categories in the Shopify app store include product sourcing, design, marketing, customer service, and more.
One of the most celebrated features of WordPress and WooCommerce is the flexibility to extend features and functionality. You will find an abundant number of free and premium plugins in the WordPress repository as well as from third party developers. Installing and activating a plugin is quite easy and need no advanced technical knowledge. In addition, you can easily make code-level changes to your store effortlessly if you are a coding expert.
Will I get timely support?
With BigCommerce, you can be assured of reliable service round the clock through phone, chat and email. If you are on an active BigCommerce plan, typically your issue will be attended to within minutes. Apart from that, you will find the active BigCommerce community a big help to understand diverse business strategies.
Shopify offers 24-hour support for all those who are subscribed to Shopify pricing plans. In addition, you will find a lot of articles in the Shopify Help Center. There are also discussion forums in the Shopify Community that will offer information on technical and design related aspects. You can also make use of webinars and video tutorials to understand more about the platform.
Since WooCommerce is a free WordPress plugin, you have to get support primarily through WordPress support forums. However, you can find a lot of help from the documentation, and video tutorials to understand using the platform better. There are a lot of third party maintenance service providers who will offer timely help to manage your WooCommerce store. Also, if you are using premium plugins from WooCommerce marketplace, or from other third party plugin developers, you will get timely support for plugin-related issues.
What about the cost?
Since BigCommerce is a SaaS-based platform, you have to choose a subscription plan to use it. The plans are as follows:
Starter Plan – $29.95 per month.
Plus – $79.95 per month.
Pro – $299.95 per month.
It is also important to note that BigCommerce does not any additional transaction fee if you are using a third party payment service provider.
Just like BigCommerce, Shopify too has three different pricing plans. These are:
Basic Shopify – $29 per month.
Shopify – $79 per month.
Advanced Shopify – $299 per month.
Apart from that, you have to pay an additional transaction fee if you are not using Shopify payments. The rate for this is Basic Shopify – 2%; Shopify – 1%; Advanced Shopify – 0.5%
WooCommerce is a WordPress plugin that you can download free of cost. However, you will have to sign up for a hosting service and also register your domain name on your own. Both these aspects could cost you money. In addition, if you are using premium plugins or themes, or have signed up for maintenance service, there could be a cost factor. Though the pricing pattern is not very clear, WooCommerce is practically the most cost effective solution of the three.
We hope our comparison BigCommerce vs Shopify vs WooCommerce has helped you understand which one is the right it for your business. Feel free to leave us a comment if you have any queries.
Further reading