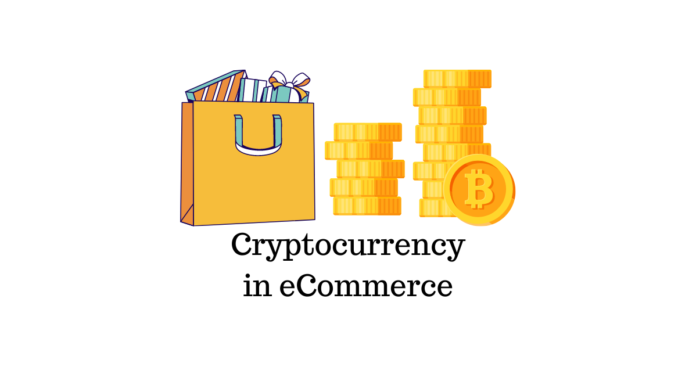 With the launch of Bitcoin in 2008, the world learned a new notion that may now alter the lives of whole societies. It has an impact on all areas, including finance, government, law, and the arts.
A lot of speculation came around, that blockchain, and cryptocurrency will take many years to be widely accepted but COVID-19 has triggered it, and people started using it more and more.
And as we all know, blockchain-inspired technologies are seen as having enormous promise for governments, enterprises, and society in general.
The technology is thought to be especially useful for establishing trust, traceability, and security in systems that trade data or assets.
How blockchain and cryptocurrency is strengthening E-Commerce
Providing a transparent platform for E-Commerce
Alternative Payment Methods
Proper Database Management & Supply Chain Management
Let's see all these points in brief.
Providing A Transparent Platform For E-Commerce
According to research, one of the primary reasons individuals avoid making online purchases is the fear of compromising their personal data.
If you own an eCommerce business, it is your obligation to guarantee the technologies you use to protect consumer data to the greatest extent possible.
Here is where blockchain comes into play, as blockchain technology saves data block by block and it maintains the dignity of data by protecting it, and it can only be accessed if you have a key.
Alternative Payment Methods
As we have entered an era where many big firms have already started accepting payments in bitcoin, and another cryptocurrency, and no big deal, in the coming time it will be accepted very commonly, and the E-Commerce business will also start to do it.
Let's see how it benefits the E-Commerce business.
Transactions are decentralized, with no single authority to oversee them. As a result, geopolitical influences cannot depreciate, inflate, or affect blockchain in any other manner.
Currently, geographical and economic barriers limit the number of online transactions you may do. Blockchain technology does not rely on these borders, therefore eliminating these constraints.
Using traditional means, a transaction such as transferring money from one nation to another might take anywhere from three hours to three days. Because blockchain verification occurs in seconds, transactions are practically instantaneous all across the world.
It is natural to have certain transactions on your credit card that you would want not to appear on. Cryptocurrencies enable you to purchase anonymously and privately.
How Can E-Commerce Accept Cryptocurrency
To accept payment in cryptocurrency by any E-Commerce business the most important thing is to have the right payment gateway integrated, and another is to choose the cryptocurrency because selecting the wrong one can damage their business.
There are lots of payment gateway available for cryptocurrency like CoinRemitter, CoinPayments, NowPayments, and so on.
All of these cryptocurrency payment processors offer different functionality, CoinRemitter offers functions that are majorly needed by E-Commerce businesses.
Proper Database Management & Supply Chain Management
One of the most difficult issues for eCommerce is supply chain management. Some of the most important challenges in supply chain management include monitoring items in a verifiable manner, preserving records, and the speed with which information is processed and retrieved.
With the help of blockchain technology, this can be done efficiently, below points show how it can be done.
To trace the origin and movement of items across the supply chain, all you need is an RFID tag.
Your transactions' security and speed both increase quickly. When intermediaries are removed, fraud concerns are reduced, and customers may make cryptocurrency payments rather than digital.
Conclusion
Blockchain provides everything that our current commerce system does, but it is cheaper and faster.
Making trade and banking more open, safe, and accessible is a significant step toward democratizing the economy and reclaiming power from the authorities by transferring it to the people.
It is critical to recognize that the present levels of moral hazard, conflict of interest, and outright fraud are significant and that the quantity and severity of problems and pain points that Blockchain promises to fix extend far beyond payments.
Whereas blockchain is a modern bridge for emerging markets and advanced economies, this means that shipping costs are the only fixed in e-commerce, whether cross-border or not, and nearly everything else can be variable or at least a modest commission-only expense.
Apart from these factors, two of the biggest issues at this moment in regards to cryptocurrency are the volatile price, and conversion of cryptocurrency to fiat is much more expensive than its transaction.
While these concerns will not be overcome until markets mature and behavioral trading subsides, the technology is ready for application in e-commerce.
Further reading