Last updated - July 8, 2021
Did you recently set up an eCommerce website but are unhappy with the kind of traction it's getting? Don't worry if that's the case as you aren't the only one to face this problem. Most entrepreneurs who venture into eCommerce space run into similar issues. However, the good news is that you can overcome the challenges with a positive attitude and the right approach. In this article, we will discuss how you can craft a unique brand for your eCommerce store.
Consider this post as an ultimate guide to building a unique brand for your eCommerce website. If you will apply the information below, then you will surely observe a huge impact on your sales and market reach. So, let's jump right into it, shall we?
1. Design a Beautiful Logo
One of the most important things that you need for your eCommerce website's branding is a unique and attractive logo. This is because eCommerce is a vast and competitive domain and there are already thousands of big and small online stores around the world in domains like food, clothing, consumer electronics, etc. If you want to compete against them, then you need to stand out. This is where a beautiful logo can help.
An attractive logo that reflects what your online store is all about can make it easier for your target demographic to memorize you. Remember, all popular brands have unique logos. So, if yours has one too, then you can win the trust and love of the people easily. The best part- you can easily make a logo yourself as there are all kinds of user-friendly and affordable tools online that you can use, like Tailor Brands. Of course, if you have a good budget, then you can also take the help of a reputed graphic design studio or an independent design who has years of experience.
2. Use Email Marketing
Everyone uses emails these days whether they are a student or a working professional, a teenager or a grandparent. So, you can use email marketing to reach millions of people around the world easily and quickly.
You can send email newsletters with powerful email marketing tools like MailChimp to update your customers about newly published content, coupon codes that they can use to avail discounts, or just to keep them up to date with industry trends. Whatever you do, if the information you share is valuable to them, then this can help you gain an edge over your rivals. By building a reputation for yourself through useful information and by showing people that you care, you can transform your business into a brand pretty easily.
3. Develop Consistency
Always remember – consistency is the key to successful branding. But what does it mean? Well, it means that your eCommerce website should follow a consistent color palette, font selection, language and tone in every page, product description, document, etc.
Brand consistency should actually go beyond your website. For instance, if you run a blog, then make sure that the topics you pick, the language you pick for the writing, and the way you respond to commends, have consistency. You don't want to portray a luxury brand on your website and then use an edge tone in your blog.
4. Give Your Website a Personal Touch
There is a reason why so many people still love to shop from their local brick-and-mortar stores rather than online stores. This reason is "personal touch". These individuals like that they can take help of local store owners when they are indecisive about a particular product they need to buy. Online stores can make shopping easy too but more often than not, a personal touch is largely mission. So, if you can fill this gap and give a more personal shopping experience to your customers, then you can take your online store to the next level. Besides, there are ways to do this easily like using product add-ons on your WooCommerce or Shopify website, or taking the help of professional website designs that can revamp certain UX features on your website.
5. Collaborate with Other Businesses
Joining hands with like-minded entrepreneurs can spread your brand's name in the industry faster than ever. For instance, if you sell customized pens and other stationery items on your website, then you can partner with an event management company that specializes in corporate events. They can bring in bulk orders for corporate events where they want to hand out gifts with corporate branding. In the same way, if you sell fashion accessories, then you can partner with a footwear brand or a t-shirt brand that caters to the same demographic.
6. Reach out to Influencers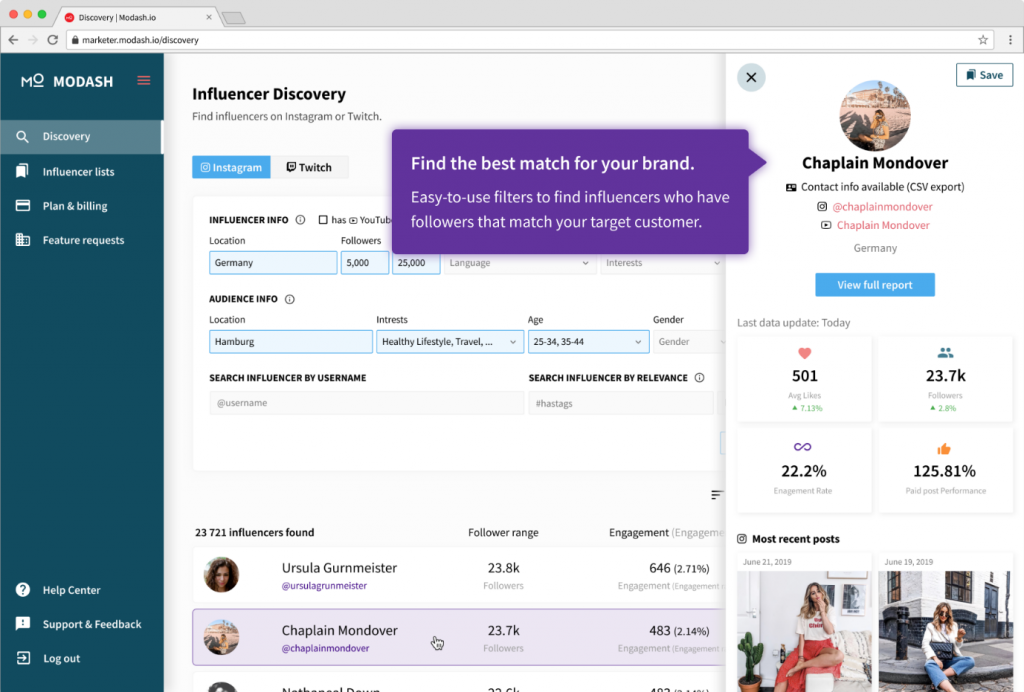 Influencer marketing has become quite popular in the eCommerce industry which makes sense if you think about it. This is because if we talk about traditional marketing, then celebrities, sports stars, etc. used to promote certain brands and products. Today, popular bloggers and social media users have become celebrities of the modern era. So, emerging brands take the help of these users who have a wide reach and "influence" hundreds of thousands of people across the web. You too can use platforms like Modash to find relevant influencers easily.
The following are some of the ways influencers can help you meet your branding goals:
Engaging Content:
Influencers are popular because they generate engaging content and every influencer has a particular audience. So, by partnering with the right influencers, you can reach the right demographic. For instance, if there is an influencer couple who travels across the globe, then they can be perfect brand ambassadors for a brand that sells the best travel packages. Similarly, an influencer who is an expert on bodybuilding and generates content around the subject is the perfect partner for workout accessories and supplements brands.
Trust Building:
Influencers are product reviewers, teachers, experts, and in many other roles like these. They audiences follow them and consume their content because they trust them. Since one of the biggest challenges that emerging brands face is trust-building, you can take the help of influencers to win the trust of your target demographic. For instance, you can incentivize an influencer to review your products (by offering few product samples or sharing inside information about your business for unique content, etc.), and this way, you can market your brand and win the trust of your customers easily.
Contests and Giveaways:
Social media is readily used by big and small brands to host fun contests. This is because you can garner so much attention from social media users by running a competition that has an attractive prize. Plus, you can reach a wider market by partnering with a few influencers as they can inform about the contest to their fans and followers. This is a great way to spread brand awareness and create a unique space in the market.
7. Host Events
Believe it or not, it's a good idea for online stores to host events in public and meet their customers and other relevant entities in person. Doing this can help you connect with your target customers on a more personal level. Plus, you get good publicity too.
There are all kinds of events that you can host as an eCommerce brand. For instance, you can host charity events through marathons, game shows, etc. You can also host entertainment events like concerts and stand-up comedy events, etc. It depends on where you want to host the event and what kind of stuff your target audience is interested in.
8. Publish an eBook
Writing a book is one of the best things that you can do in your life. Not only the activity is a good mental exercise and allows you to come closer to your beliefs and ideas, but it can also help you push your business further. In fact, every entrepreneur should write a book because it allows them to build credibility, gain media coverage, come closer to their audience, and more.
From branding's perspective, writing an eBook can help you win the love and loyalty of your customers easily. This is because people are hungry for information. If you write an informative book, maybe one that shares your journey as an entrepreneur and the challenges you faced and overcame, then your readers can get a better understanding of you as a person. They will get to connect with you, and budding entrepreneurs will also learn from you. If the book is available for free, which it ideally should be, then there is a good chance that most readers will convert into paying customers. This is what great brands do- they care for people and don't shy from doing good for them.
9. Work on Customer Service
The biggest reason why online shoppers stick to top companies like Amazon and eBay is that they get good service. They know that if and when they may face a challenge with a particular order, the online store will help them out. These companies are also active on social media and address complaints there as well. These experiences help in building a strong reputation in the industry which translated to powerful branding.
If you want to give your eCommerce website a unique identity, then make sure that you interact with the customers as much as possible and let them know that they are heard. If someone drops a negative comment on a review website for your store, then try to reach out to them and ask then what you can do to make them feel better. Whatever you are reading about your brand online, try to adapt accordingly. For instance, you may notice that a large number of people are unhappy due to long delivery times, or they are complaining about the poor quality of products, etc. Whatever the issue is, acknowledge the same and come up with appropriate steps that can minimize this kind of negative feedback. You can also use social mention tools like BuzzSumo to learn about market sentiment.
10. Focus on What Makes You Different
Marketing plays a big role in branding. Whatever content or message you use in marketing ultimately shapes your brand. So, make sure that you choose the right messaging, channel, and tone. If you want to establish a unique brand, then make sure that it's reflected in your marketing efforts too. What you want to do is to focus on the things that you make you different than others. It could be the way you spend your profits (you could donate a certain percentage of your earnings to a cause that you feel strongly for), or how you treat your loyal customers (offering special perks and benefits to loyal customers can go a long way).
Remember- powerful branding is all about building a unique identity. If you are able to find what makes you special, then you can build a story around that and find your own place in the industry easily.
11. Understand Your Audience Well
You can't build a brand unless you have a good idea of your audience first. Some of the questions you must ask yourself include:
Where is my primary audience located?

What's the age group of my customers?

What requirement of my customers am I meeting with my brand?

What kind of messaging and tone my audience will respond to?
When you understand your audience like the back of your hand, then you can have a focused approach in all your marketing and branding endeavors. You will have a much greater chance of acquiring new customers and retaining the existing ones- both of which are quite important- when you have a persona of your target audience in your mind.
Bottom Line
eCommerce is one of the biggest industries we have today, and it's growing at an exponential rate. You can't afford to rest on your laurels if you want to survive in the space. The good news is that there is a slew of things you can do to prevent your customers from going to other stores and attract new customers as well. One of these is creating a unique brand. If you will follow the tips above, then you can achieve this easily. So, good luck and have fun!