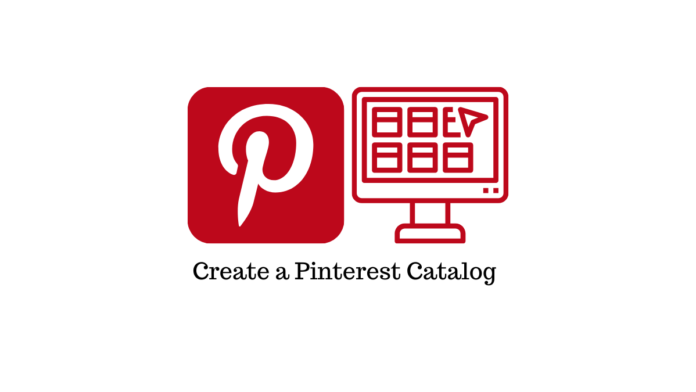 Have you ever considered Pinterest as your marketing platform to promote your products online? If not, you should acknowledge that over 2 Billion searches are conducted on Pinterest every month. Interesting, huh? Among the vast search volume on Pinterest, more than 95 percent of users carry out buying decisions. As a result, marketers and business owners have a big chance to promote any product on this platform.
It is evident that since 2018, Pinterest has become more than a social media platform; It has evolved into a profitable channel for businesses where people enjoy shopping. You have a tremendous scope to target this platform's massive audience and thus convert them into consumers. In this article, we will briefly discuss how to create a catalog on Pinterest.
Interesting Statistics About Pinterest that you Should Know
Why would you Choose Pinterest as Your Promotional Platform?
Without any question, Pinterest is on track to becoming the most used social media platform for online purchasing. Recently, Pinterest has introduced browsable catalogs that allow users to shop directly from this platform.
While scrolling under the product Pin, if you click on "More From That Brand," you will see the recent items available from that brand. Before learning how to create a Catalog on Pinterest, let's learn why you should choose this platform.
Consumer Activities are Changing
Nowadays, businesses should market their product catalog differently due to the changing trends. Transferring a printed catalog is an old approach, and consumers are heading online to search for products.
Your catalog must be accessible online so that online platforms such as Pinterest can access it anytime. By making the catalog available online, you can make the purchase process more simple and streamline. Moreover, your customers won't have to search multiple platforms to purchase a product.
Keeping only a printed catalog will make it more challenging to attract new audiences and improve sales.
Decreased Branded Search Volume
Consumers are currently less inclined to seek out branded items. Therefore, firms will no longer need to rank top in organic search results to increase brand recognition. As a consequence, they will no longer have to compete for sales through sponsored reach.
Customers' search intent is now less focused on brands and more focused on quickly obtaining chosen items. Simultaneously, small companies that have a Pinterest portfolio stand out in the market. Major brands, on the other hand, are not lifting the standard across various online platforms.
Decision Making happens More on Pinterest
Women between the ages of 25 and 54 comprise the majority of purchase choices in US families. In addition, they are responsible for 80 percent of household purchasing.
Pinterest covers 83% of the Key demographics compared to Facebook, Instagram, and many other social media sites. Pinterest explored and discovered how women make home decisions and how they might participate.
According to statistics, 66% of the Pinners have bought products after seeing their preferred brands. When it comes to buying something, 90% of people say Pinterest helps them make a decision.
Even though Pinterest does not focus on specific products or brands, 72% of users still buy inspiration from the platform. What is more interesting about this platform is, it covers most of the Millenials from the USA. To summarize, if you want to attract a potential audience, you should shift your catalog to Pinterest.
Get Started with Pinterest Catalogs
You need to complete a few steps before setting up your Pinterest Shopping Catalog and Ads Campaign. Pinterest does not focus on keywords or the interests of the customers. It uses product data from a data source or a product feed to map products with customers.
Before learning how to create a catalog on Pinterest, you have to meet some of the requirements. We are pointing out the prerequisites below:
Check if Pinterest Catalog applies to you. 
Claim a valid website on Pinterest 
Setup the Tags on Pinterest 
Prepare your data source for Pinterest (Product Feed) 
Check if Pinterest Catalog Applies
Generally, a Catalog is a systematic list of items of your store. Furthermore, it is a feed ingestion solution created for businesses that sell items on their claimed website. Using Pinterest catalog requires you to meet the following criteria:
A business account on Pinterest
Claimed and valid website owned by you
Your website should meet Pinterest's Merchant Guidelines. It should also include a flexible shipping policy, a fair refund policy, and contact details.
A data source (Product Feed) file that includes an organized list of your products and attributes.
A proper way to host your data source to Pinterest regularly.
If you meet the criteria mentioned above, you can merge with any eCommerce site such as WooCommerce. Product Feed plugins, such as CTX Feed may prepare your products for publishing on Pinterest.
A Small Overview on Data Source (Product Feed)
A data source is also known as Product Feed, Product Catalog, Data Feed. It's a file that contains your online store's product information and attributes in a specific format. The data source file is utilized by Pinterest to create pins from the product information dynamically.
Pinterest requires you to provide an URL link from where it can access your store's product data. Each product on the data source passes a validation process of Pinterest. If you properly host your products, it will provide the latest product data to Pinterest.
Pinterest will absorb your data source daily and alert you if any error occurs. You should fix the errors whenever they appear. Make sure your product information is up-to-date, and the format is aligned with the platform.
More Information about Data Source:
Pinterest ingests data sources once every 24 hours. Therefore, you need to update your product data frequently. The platform focuses on scheduled data source update rather than on-demand ingestion.
Create your data source and host it on an FTP/SFTP server. You may also host it with an HTTP/HTTPS direct-download link. Remember that, while using a direct download link, Pinterest should be able to access it directly.
Pinterest processes up to 20 million products for an account.
Claim a valid website on Pinterest
The URLs inside your data source must carry a web domain that is registered and claimed. For business purposes, Pinterest only incorporates valid and claimed websites. You may claim multiple domains, but those domains can be claimed by a single Pinterest account. To learn more about claiming your website, visit this link.
Setup the Tags on Pinterest
The Pinterest tag is a piece of JavaScript code that you may include in your website. It helps you gather valuable insights on conversion. Additionally, it helps you sort out the audiences based on their activities on your website.
Prepare your data source for Pinterest (Product Feed)
Before configuring your product feed, you have to establish a proper data source. As mentioned earlier, the file should contain your store's product information in an organized way. Pinterest accepts 20 data sources for product advertising across numerous markets with different currencies and languages.
Hosting Requirements of Catalog Data Source
It is mandatory to provide your hosting because Pinterest won't provide you one.
You can also set up an HTTP/HTTPS direct download link.
The data source you provide should be accessible by Pinterest at any time. It should not ask for any IP or SSH key whitelisting.
The link you provide should not require any additional navigation.
Format Requirements for Catalog Data Source
These are the formats that Pinterest Supports:
Formatting Tips
Pinterest will bind your values in double quotes when using a CSV file format to avoid parsing errors.
Try to avoid additional commas or tabs because it may hamper your data source file not to work correctly.
The feed specification should carry standardized American English for the required data set values.
The data source file for tab or comma-delimited values must be plain text, UTF-8, or Latin1 encoded.
Required Fields
The product feed building process of Pinterest is similar to the product feed for Google, Facebook, and Bing. Your data feed should be optimized and include the product information precisely.
For example:
The maximum character limit of the Product title is 128 characters, but you can make it mobile optimized by including 60 characters.
Products may include multiple color variants, but the color in the title should match the color in the image.
These are the mandatory fields that a Pinterest Product data source should include:
| | | |
| --- | --- | --- |
| Column | Description | Supported Values |
| Id | Unique product id representing the product. Should carry only Unicode characters | Maximum 127 Characters |
| title | Name of the Product that should match your landing page's product title. Include variant-related information such as color, size, | Maximum 128 Characters |
| description | A product description must come in plain text. | Maximum 500 Characters |
| link | This link should take you to the product's landing page and show the same product data. It should start with http:// or https:// format. | Max 511 characters |
| Image-link | This link should carry an accurate product image and should not include any placeholder image. Should start with http:// or https:// format. | |
| price | Indicates the price of the product. The currency format should be ISO 4217 if the format is not US dollar. Avoid using currency symbols and 0 values. | <numeric><ISO 4217> |
| availability | Indicates the availability of products. The values should be: 'in stock',' out of stock ', 'preorder' | in stock,out of stock, preorder |
| condition | State the condition of the product. | 'new', 'used', 'refurbished' |
| google_product_category | Product Categorization accordion to Google's Product taxonomy. Acceptable Values: Text and Numeric Codes | Taxonomy |
Apart from these mandatory fields, there are optional fields that you can include in your data source. To play further with your data source file, you can visit this link and learn more about Optional data fields or values.
Creating an Optimized Data Source file (product Feed) for Pinterest
We are going to highlight the process of creating a Pinterest Feed for the WooCommerce store. Therefore, we will introduce you to one of the best Product Feed Generating plugins in the market. CTX Feed is one of the best plugins in the market that can create an optimized and accurate product feed for Pinterest.
Without going any further, we are directly heading to the feed-creation process of this amazing plugin. Don't be overwhelmed because the process is quite simple for anyone to understand. You will soon learn how to create a catalog on Pinterest and start promoting on the platform.
Installing and Activating the Plugin
First of all, Install CTX Feed on your WordPress website, where you should have your WooCommerce store ready and installed. The process of installing and activating the plugin is clearly indicated on the image below:
Creating Product Feed for Pinterest
After installing and activating the CTX Feed plugin, select the "Make Feed" option. Now, select the country of your business from the dropdown menu. From the template menu, select the Pinterest Catalog and then name your catalog on the next option.
You can also select the File format of your Feed file and then denote the Delimiter. Finally, click the "Update and Generate Feed" button to create your Pinterest product feed file.
Getting Feed URL ( https / http) from Manage Feed Option
When you are done with generating your product feed file for Pinterest, Click the "Manage Feed" option. In the Manage Feed interface, you will get the Feed URL and download the feed file as well. You may provide the Feed URL to Pinterest, where they will ingest the data source.
There you go, now you have your data source or product feed file ready for Pinterest. The next step is to set up your Pinterest Catalog.
How to Create a Catalog on Pinterest
It's time to add your product feed to Pinterest Catalog because you have your product feed file ready. First of all, claim your website domain before setting up the Catalog. Set up your catalog when you are done with claiming the website domain and ready with the feed file.
Steps to Follow
Firstly, visit 'catalogs.pinterest.com' and then click "Get Started"
Secondly, you need to log in to your Pinterest business account.
After Logging in, click 'Ads' and then click 'Catalogs.'
Input the data source URL created on CTX Feed
Select the File format, which could be CSV, TSV, or XML
If your data source is secured or password Protected, select "My data source is password-protected." Provide the credential to make it accessible by Pinterest.
Now, click "Create Pins."
At this point, you will be redirected to the main data source page. You simply need to wait for the confirmation email from Pinterest. The email will notify you about your data source submission.
Congratulations, you have successfully created the product feed and uploaded it to Pinterest. Now, you can create a Pinterest Shopping Campaign, Pinterest Shopping Ads and ultimately promote your store's product via Pinterest.
Wrapping Up
We have shown you all the steps of How to create a catalog on Pinterest in a step-by-step process. For WooCommerce store and eCommerce business owners, marketing via Pinterest is a smart move. The visual appeal of this platform grabbed a huge customer base in the current marketplace.
After creating the product catalog, you can be creative with the data source and showcase your products innovatively. From Pinto purchase, this platform gives the best way to promote custom product groups as well. We highly recommend you using this platform so that your business stands out among other competitors.
Further reading