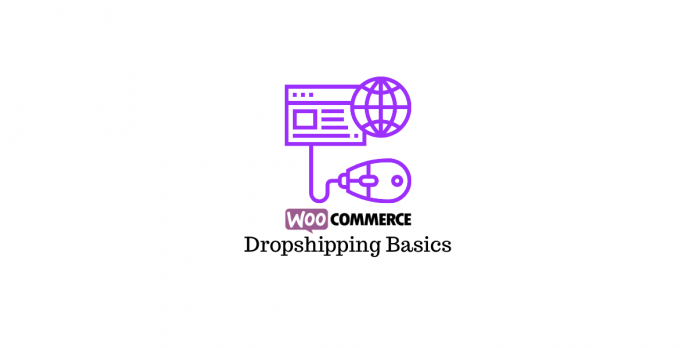 Last updated - April 7, 2022
The popularity of dropshipping for eCommerce sites make a lot of sense. Instead of having to invest in inventory before you make a dime, dropshipping allows you to pay as you go in a sense. The beauty of dropshipping is you need not manage inventory and shipping. Your store is simply the connection point between customers and the product. Using dropshipping is the easy way to build a business while minimizing your front-end investment. Here's what you need to know about creating a dropshipping website with WordPress.
The goal in this guide is to give you an idea of how to start a dropshipping business. The first step to starting a dropshipping store is to sign up with WordPress and acquire a domain name. WordPress gives you the most freedom for developing your dropshipping store. You can use different themes and plugins to help develop your store and make it look exceedingly professional. Getting a great domain name is important as well. Have a domain name that's simple and it will stick in the minds of your customers. Here's what you do next.
Choose Your eCommerce Platform
WordPress is loaded with many eCommerce plugins but one of the best is WooCommerce. WooCommerce's benefits for dropshipping stores are immense. The first benefit of WooCommerce is how easy it is to set up. You don't need to know how to code or do anything very technical to set up WooCommerce, just go to the WordPress plugin store and select it, and you can get started very quickly. Here are some of the other reasons you should choose WooCommerce for your dropshipping store:
Multiple Payment Gateways including PayPal

Massive customization options for your dropshipping store

Low setup costs

Access to thousands of different WordPress plugins to take your dropshipping store to the next level
Once you get WooCommerce up and running you'll see why this is one of the top eCommerce plugins available for dropshipping stores thanks to its flexibility and low set up costs.
Budget Your Startup Costs Accordingly
Setting up WordPress and WooCommerce does require a small investment. The reality is you will earn this investment back pretty quickly assuming your dropshipping store does moderately well. There are a few costs that you need to be aware of when starting, and the quicker you get them out of the way, the better it is for your dropshipping store to get started smoothly, here are the costs:
Domain names cost roughly $14.99 per year

Web hosting accounts are about $7.99 each month

SSL Certificates (necessary for online payments) are $69.99 per year
There are other options as well. You can use Bluehost for $2.75 per month and get everything listed above in one place. Bluehost is a good way to have all your services in one place so you can focus on making sure that your dropshipping site is up and running quickly.
Choosing the Design of your Dropshipping Store
WooCommerce has a bunch of themes available for your dropshipping store. There are plenty of themes you can choose from. These themes allow you to have a web presence reflecting the values of your brand. Think about what you are looking to sell and work on finding a theme fitting into that type of eCommerce store. Here are some of the best places to find a dropshipping WooCommerce theme:
Once you design your store, the next step is to figure out your inventory and stock your store.
Building Your Inventory
Once you have built your site and have your theme, the next step is you need to decide what you are selling. There are a variety of dropshipping products out there. To build your inventory you need to do two things – the first is you need to decide what your niche is, and the second is you need to find a supplier. 
When finding your niche, the key is to sell products that you are passionate about. If you love fashion, there are plenty of clothes you can sell, and this applies to all other niches as well. Once you decide on your niche, the next step is to stock your inventory, and there are a few dropshippers making your life very easy. Here are some of the top drop shippers:
Spocket: Offers access to high quality dropshippers around the world instantly to your WooCommerce store.
AliExpress: One of the largest dropshippers in the world with tons of products.
SaleHoo: This dropshipping behemoth has everything your customers could ever want, and all it costs is $67 for a yearly subscription.
Etsy: If you are into selling handmade stuff then this is the ecommerce platform that you want for your dropshipping store.
Doba: Lots of dropshipping suppliers are here and all for a $29/month subscription.
AliExpress might be the easiest one to start with. They make order fulfillment real simple and you can manage it from the order screen in WooCommerce. Adding products is also what you do in the manage screen as well.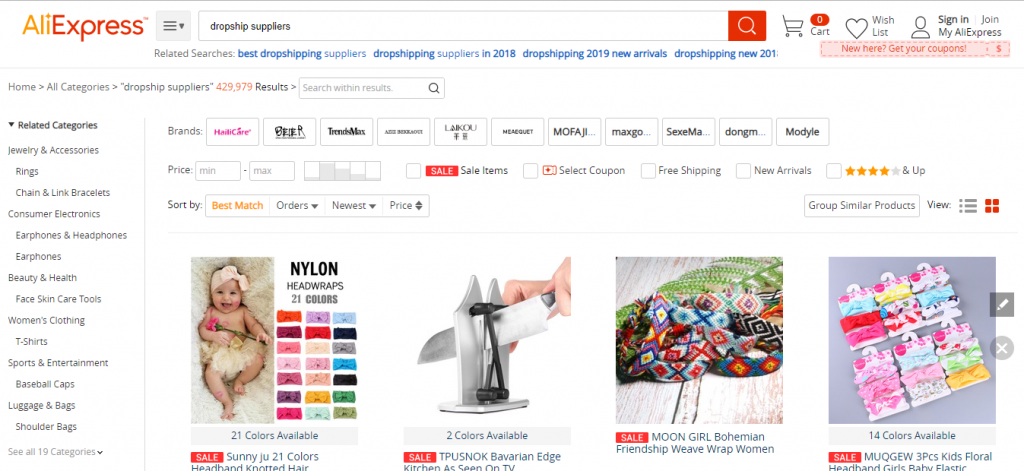 Once your customers start purchasing items, all you do is send the order to your dropshipper with a single click, and this is another area where AliExpress is ideal for a new dropshipping website. They take the complexities out of order processing and allow you to send the orders right to them for fulfillment.
As your orders roll in, you'll appreciate not having to deal with managing an inventory or handling any of the shipping logistics. Dropshipping has changed the eCommerce game and allows the average person to quickly build a business. 
Further reading