Last updated - July 8, 2021
WordPress is one of the most popular content management systems in the world. It helps you create a website easily based on your unique requirements. One of the main advantages of WordPress is that you can create a website or blog, even if you don't have advanced technical knowledge. In this article, we will describe the step-by-step process of creating a WordPress blog. We will list out the basic steps that you need to follow while creating a blog using WordPress.org as well as WordPress.com.
What is the difference between WordPress.org and WordPress.com?
When you look to create a website using WordPress, you will find there are two options for this – WordPress.org and WordPress.com. It might be a bit difficult for a beginner to understand the difference between the two. The main difference between the two is related to hosting. WordPress.org is a self hosted platform, where you have to sign up for a hosting service provider as well as register the domain name. With WordPress.com, you can simply signup for a plan and build your website. There is no need to find a hosting service or domain registrar separately. WordPress.com even allows you to start a website for free, but it will be under a subdomain, and there will be ads that you cannot remove.
Now, let's see the step by step process of creating a WordPress blog using both WordPress.org and WordPress.com.
WordPress.org
As we have mentioned earlier, WordPress.org is a self hosted content management system that will help you create a website. Here are the steps you need to take to get your site up and running.
Step1: Register the domain name for your blog
One of the first steps of starting a blog would be to register a domain name. Domain name is the identity of your blog or website in the internet. Depending on the topic of your blog, you need to choose a catchy domain name that is easy to connect with the audience. You can check out some of the best domain name generators to help you pick the right domain name. You can also check one of the best domain registrars to find what is available and what is not. Once you have picked a domain name, you can register it for a time period (generally 1 to 10 years) to be used for your blog. You will have to renew it after the registration period ends.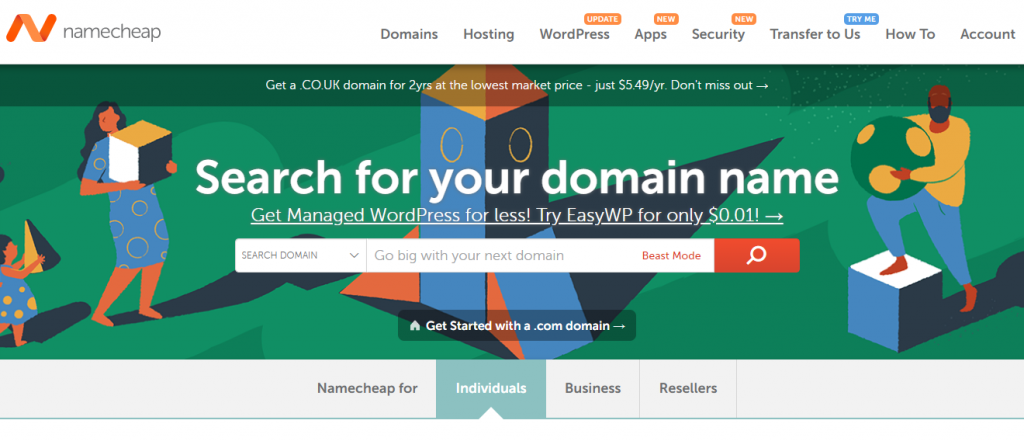 There is another way to do this. Most hosting service providers offer free domain name registration for the first year. You can choose this option if you are signing up for one of the hosting services that offers free domain registration.
Step 2: Choose a hosting service provider
The next essential step in creating a WordPress blog is choosing a hosting service provider. The hosting service provider that you choose has a big role in your site's performance and user experience. So you will have to make the appropriate choice after carefully considering all the options. You might be confused about choosing between different hosting options such as shared, managed, dedicated, etc. When you are just starting out, a shared option with limited bandwidth would be the most economical choice. And, as your blog grows, you can choose a better option with more bandwidth and features.
Managed WordPress hosting will be suitable if you are trying to not get into the hassles of maintaining your website. Here, the support team of the hosting service will take care of maintenance aspects such as WordPress updates. Moreover, there will be better security features associated with your account. Furthermore, your site will have a superior performance and continuous assured uptime, if you are choosing a managed WordPress hosting service.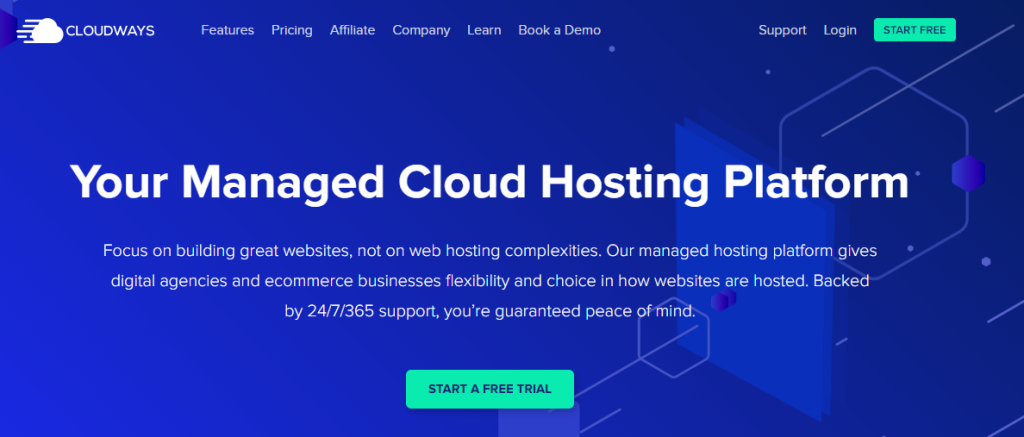 Step 3: Install WordPress
Once you have chosen a hosting service, selected a suitable plan and signed up, you need to install WordPress. This process will be dependent on the hosting service that you have chosen. There are three different ways to do it as described below:
For shared hosting, you can install WordPress from the hosting service's dashboard or cPanel by making use of an auto installer.
For managed hosting, WordPress will be mostly pre-installed, and you need not worry about the installation step. In case WordPress is not pre-installed, you can easily manage it from the hosting service's control panel.
You can also install WordPress manually through FTP, for which you have to follow the below process:

Download FTP Client software.
Connect to your hosting server.
Download WordPress, unzip and upload it to your site.
Create a database on MySQL database.
Open the browser, enter the website's URL, and follow the installation procedure.
Find the detailed steps of installing WordPress here.
Step 4: Select a suitable WordPress theme for your blog
Once you have your WordPress website set up, you can choose a theme. It is important to choose a theme that complements your domain. There are abundant free and premium choices available when you look out for a theme. Free themes might be good enough if you are blogging as a hobby. However, for more serious blogger, a premium theme could be ideal as they have more customization features, better support. You can choose from a list of responsive blogging themes for WordPress.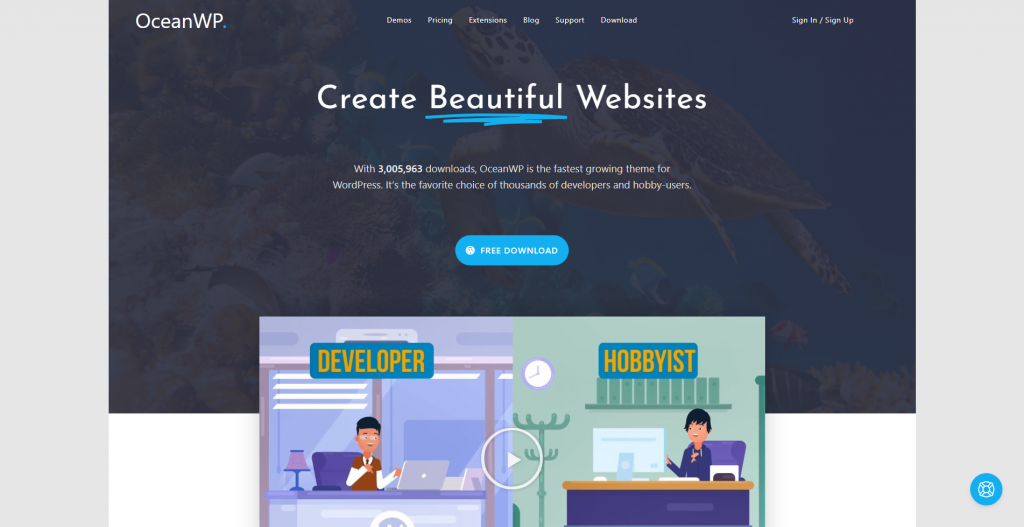 Step 5: Create your first blog post
Once you have installed the theme, you can go ahead and create your first blog post.
On the WordPress admin panel, go to Posts > Add New.
You can add the content with images and format the post.
Once the content is ready, you can click the Publish button. Your post will be ready.
Step 6: Get necessary plugins
You can also get some of the essential plugins to help you with different aspects of site management. Some of these include:
Contact Forms – These are essential aspects of a blog, as your readers will be able to contact you through forms displayed on the site. Depending on the specific requirements of your blog, you can choose one of the popular contact form plugins.
SEO – You need to focus on optimizing the content that you create your blog for search engines. For this, you can use one of the popular SEO plugins available in the market. Yoast SEO is one of the best options that you can try
Google Analytics – You may also have to integrate Google Analytics to understand how users are interacting with your website. There is an option to integrate your blog with Google Analytics, or you can use a plugin.
Marketing – To improve the reach and visibility of your site, you may have to use some marketing strategies. You will find plugins for email marketing, advertising, social media integration and more.
WordPress.com
Now the process is much more easier with WordPress.com. You will have the options to create a website under a subdomain, or you can choose a plan according to your requirements.
Here are the steps.
Step1: Sign up on WordPress.com
Go to WordPress.com, and sign up by providing your email id and password.
Step 2: Choose a domain name
In the next step, you can choose a domain name for your site. You can pick the preferred domain name extension and click the Select button. Here, you can also use an existing domain that you own. For this demo, we are choosing the free domain name under the wordpress subdomain.
Step 3: Select a Plan
In the next screen, you will be prompted to choose a plan. Depending on your requirements, you can choose a plan. For the demo, we are going ahead with the free plan.
Step 4: Set up the website
Once you have selected a plan, your new site will be created within a few minutes.
You can now follow the site setup process to launch your site. This can be done in your own convenience. We will note down the essential steps for site setup here.
Name your site
Create a site menu
Update your homepage
Launch your site.
Once you have launched the site, your site will be visible to viewers.
Step 5: Create your first blog post
You can create your first blog post, and get started with your content creation process.
From the site's homepage, go to WP Admin.
On the WordPress admin panel, you will find a section for Posts, where you can click Add New.
Add a title and the content for the blog, and you can publish it.
Hopefully, this article has helped you understand the process of creating a WordPress blog using WordPress.org as well as WordPress.com. Leave us a comment if you have a query.
Further reading