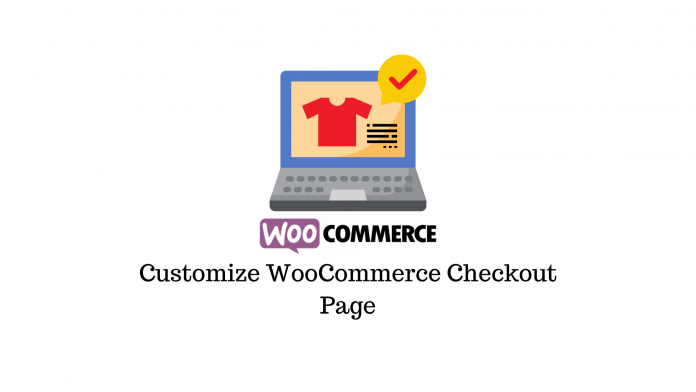 Last updated - August 9, 2022
69.5% of all shopping carts are abandoned on eCommerce websites around the world. So the truth is, if you have an online store, you're losing sales due to cart abandonment. And a long and complicated checkout process is one of the biggest reasons for cart abandonment.
Moreover, the default WooCommerce checkout page has a lot of limitations that may keep it from providing the best possible experience you might want for your shoppers. 
In this article, you'll learn how you can customize WooCommerce checkout page.
Checkout Field Editor for WooCommerce
If the default WooCommerce checkout page works for your eCommerce store and you simply want to customize the fields, the Checkout Field Editor for WooCommerce plugin is a great option.
After installing the plugin, head to the plugin settings. Here, you can easily customize your checkout fields. To remove a field from your checkout page, select it and click remove to remove it permanently, or click disable to remove it temporarily.
To edit a field, click the Edit button. Then edit its label, placeholder, default value, class, and add a validation parameter. Tick the "Required" option for fields that are required and must be filled. Click Save when you're done.
You can also add new fields by clicking the "Add field" button and assigning the required parameters. You can similarly customize shipping fields, and additional fields like order comments. 
Create and Customize WooCommerce Checkout Page with CartFlows
The Cartflows plugin is a great option if you're looking to customize more than just your checkout fields.
After activating the plugin, click "Start Wizard". Choose if you wish to opt into Cartflows usage tracking and click "Let's go". While Cartflows works with most page builders, it offers checkout page templates for Elementor, Beaver Builder, Divi, and Gutenberg. Choose the page builder you use on your website and click "Next".
On the next page, click "No thanks" if you already have WooCommerce installed, and "Yes" if you don't. On the next step, you can enroll to Cartflows' free training course. Finally, click "Create Flow" to get started.
You'll get to choose from 8 premium and 9 free professional checkout page templates, covering everything from marketing courses and music albums to eBooks and physical products. Click "Preview" to take a better look at the template and select checkout at the top.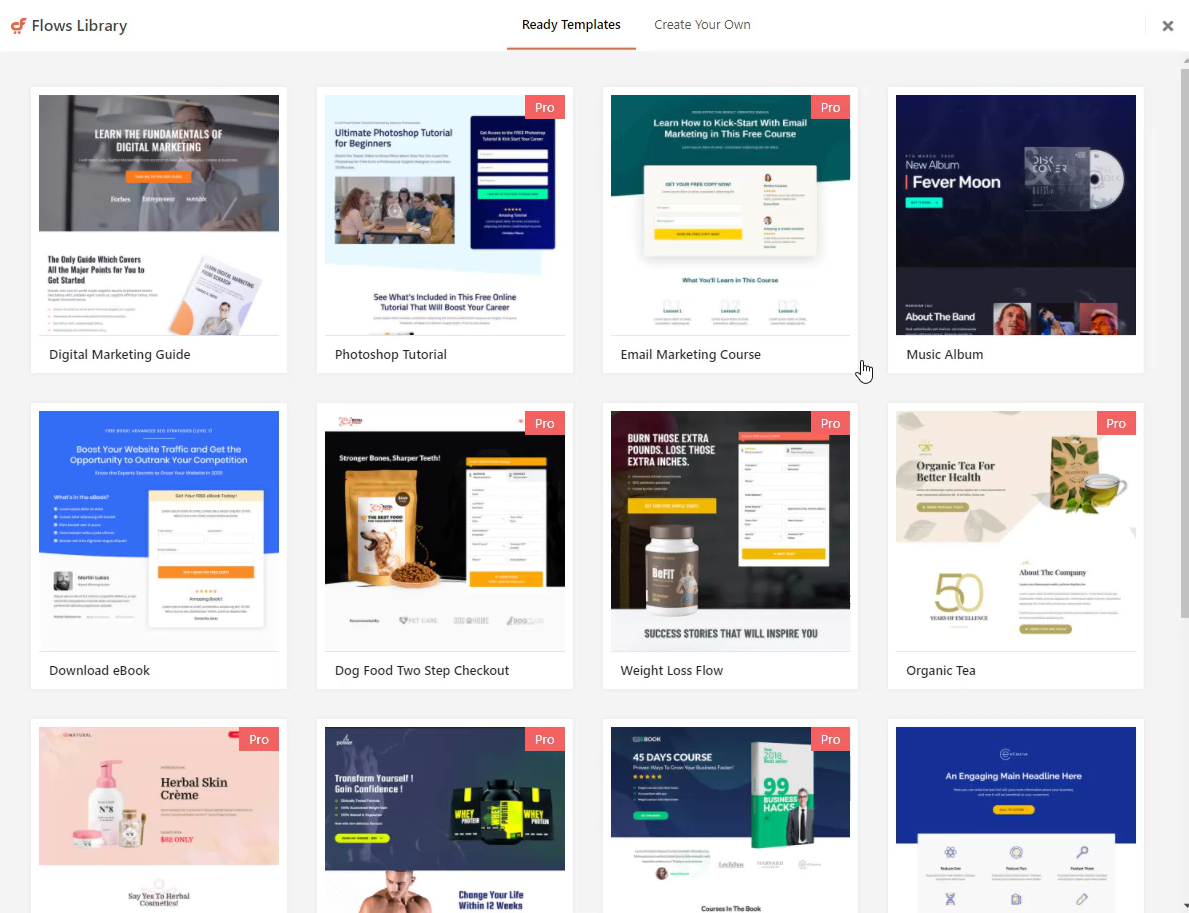 If you like a template, go back to the library and click Import. A landing page, a checkout page, and a thank you page has been created. You can delete any pages you don't need. Then, click edit for the checkout page to start customizing it.
You can make some primary customizations to our checkout page using these options. If you want to make a checkout page specifically for a product, you can add a product in the "Select product" tab. Besides, you can edit checkout fields, add offers, and make other checkout options. However, you'll need CartFlows Pro to make the latter changes.
You can also change the checkout layout, primary colour, and font family for the checkout page. The advanced option gives us finer control to match the look of every single element of our checkout page with our brand.
When you're done, Update the page. 
Customizing the Checkout Page Using Elementor
If you have the Elementor page builder installed, you have an option to use its design features to make your checkout page look professional. 
Click the "Edit with Elementor" button to open up the page builder.
Once here, you can edit everything above and below the form using Elementor. You can add images, change the text, insert testimonials, change background colors, add FAQs,  and much more.
You can check out our Complete Elementor Tutorial to learn how. When you're done, click "Update". Before proceeding, make sure you've unselected the product in the CartFlows checkout customization page.
Finally, head to CartFlows > Settings and set the recently created checkout page as "Global Checkout" under General Settings.
With that, you now have a fully customized checkout page for your WooCommerce store.
Plugin Suggestions for More Checkout Customization
There are many more things you might want out of your checkout page. And there are plenty of plugins out there to help you with just that. Check out our list below:
And you can use the WooCommerce Checkout Add-Ons plugin to accept order fees, suggest gift wrap options, and offer other free and paid options to your checkout page.
If you prefer a video version, please check out the video below:

Further reading