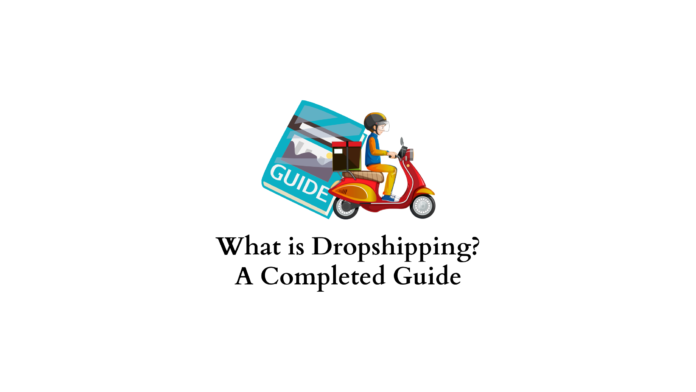 You might have seen the phrase "dropshipping" multiple times and been curious about what it meant. You've come to the right place if the answer is yes. To address all of your concerns and questions about dropshipping, we have created this in-depth dropshipping tutorial. If you're seeking a way to launch your own dropshipping Indian business, you might find this dropshipping guide to be useful.
Dropshipping – The Definition and the Concept
Dropshipping is an e-commerce business strategy that enables business owners to launch an online venture and sell goods to customers without ever having to store the goods themselves. A dropshipping store, on the other hand, buys the product from a third party and ships it directly to the buyer when it sells a product.
The intriguing aspect of this is that dropshipping vendors may operate their businesses without needing to keep actual inventory on hand. Additionally, they are not needed to handle the fulfillment process on their own and are not required to invest any money in stocking inventory or renting a warehouse.
When a company uses dropshipping to meet orders, it doesn't hold inventory of the goods it sells. Instead, the seller buys goods from a third party—typically a wholesaler or manufacturer—as needed to complete orders. The selling merchant serves as a middleman instead of stocking or owning goods, which is the main distinction between dropshipping and the conventional retail business.
What is a Dropshipper?
A dropshipper is an individual or company that implements the dropshipping model, which entails purchasing inventory and fulfilling logistics from a third party rather than keeping inventory and handling shipping and receiving themselves.
A dropshipping operation may be run by dozens of people or a single business owner because dropshipping depends on a third-party provider to handle inventory warehousing and order fulfillment.
Advantages of Dropshipping
Lesser Capital Investment Needed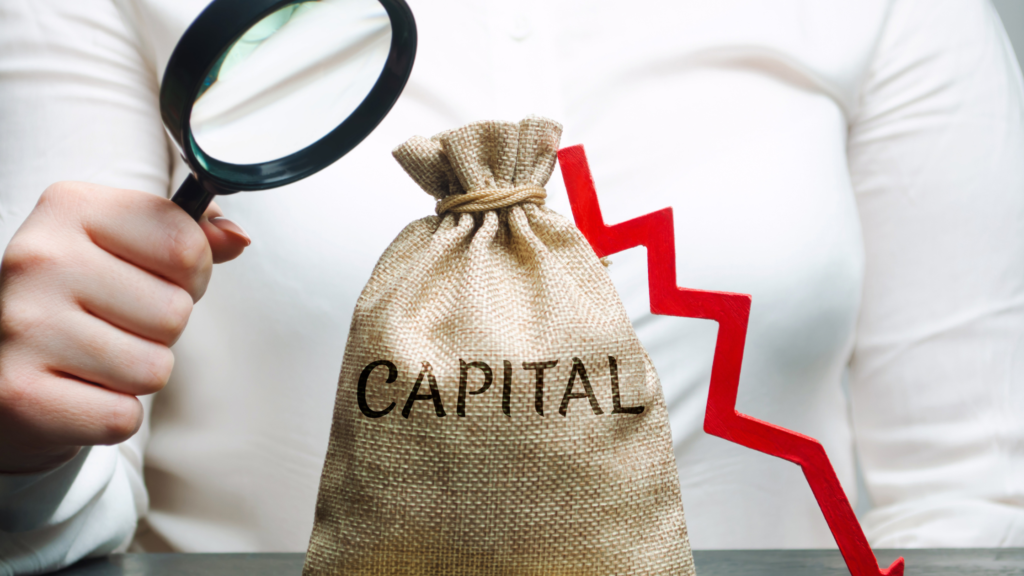 The ability to create an eCommerce store without having to spend thousands of dollars on goods is probably dropshipping's largest perk. A traditional need for a brick-and-mortar or online retailer is to commit significant capital to the purchase of goods.
With the dropshipping business model, you are not required to buy a product until after the buyer has paid you and the sale has been completed. Without making sizable initial inventory commitments, dropshipping can be started and successfully operated on a very tight budget.
Starting a dropshipping business also carries less risk because you're not obligated to sell through any inventory you buy up front, unlike other business models.
Easy and Simple to Start
When you don't have to deal with real things, running an eCommerce business is significantly simpler. Dropshipping eliminates the following concerns:
Taking care of or financing a warehouse
assembling and sending off your orders
inventory tracking for accounting purposes
handling incoming shipments and returns
constantly placing goods orders and keeping track of stock levels
Lower Overhead
Your overhead costs are fairly cheap as you don't have to deal with stock purchases or fulfillment locations. In actuality, a laptop and a few regular expenses are typically all that is needed to run a successful dropshipping store from home.
These expenses will probably rise as you expand, but they will still be modest compared to those of conventional brick-and-mortar enterprises.
Flexible Location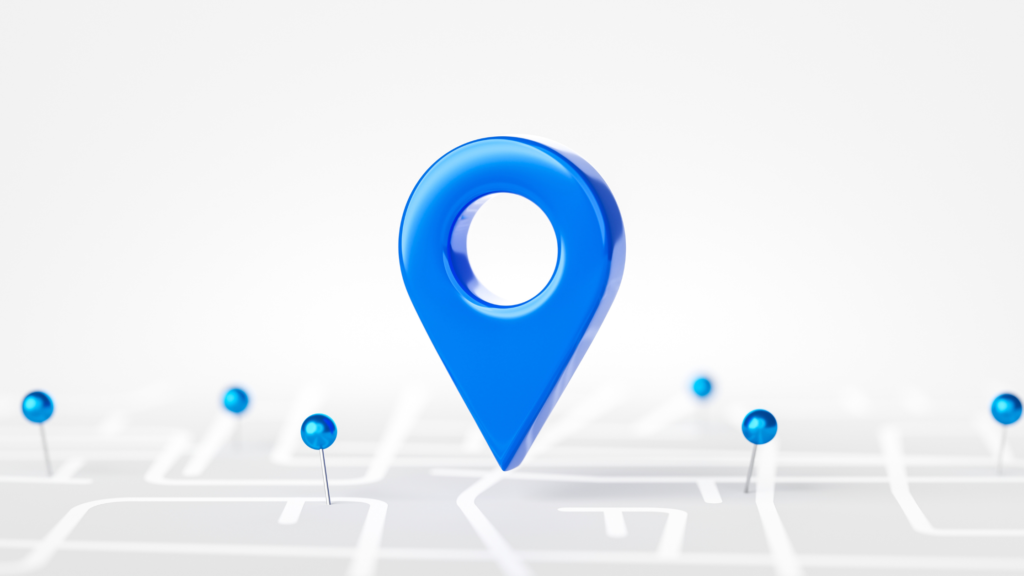 A prosperous business may be managed with dropshipping from almost any location with an internet connection. You can operate and maintain your firm as long as you can speak with suppliers and give customers prompt service and support that lives up to their expectations.
Wide Range of Products to Sell
The stuff you sell doesn't have to be pre-purchased, so you can give your potential consumers a wide selection of hot items. Additionally, you can switch up the dropshipping products on your list without worrying about the unsold stock. You can offer an item for sale on your online store for no additional charge if suppliers have stock of it.
Simpler to Test
Dropshipping is a helpful fulfillment strategy for business owners wishing to test the market's interest in new product categories, such as accessories or entirely new product lines, as well as those starting new online stores. The opportunity to list and maybe sell products before making the decision to buy a significant volume of inventory is, once more, the main advantage of dropshipping.
Easy to Scale
In a traditional retail setting, if you get three times as many orders, you'll often have to work three times as hard. You can develop with fewer growing pains and less incremental effort by utilizing dropshipping suppliers since they will handle the majority of the work required to fulfill more orders. Firms that use dropshipping scale exceptionally well in comparison to regular eCommerce firms, while increased sales will always mean more labor, particularly in the area of customer care.
How does Dropshipping Work?
A supplier and a store that serves customers interact frequently during the dropshipping process.
Adopting a dropshipping business strategy can be done in one of two ways. The first option is to independently use a supplier database to look for one or more wholesale suppliers in North America (or any place else in the world). AliExpress, SaleHoo, and Worldwide Brands are a few examples of well-known online supplier databases.
You can use an app that links you and your store to thousands of suppliers if you're not interested in locating suppliers for all of the items you intend to offer. For this, we suggest DSers, a Shopify software that aids small-business owners in finding goods to sell.
With DSers, you can browse AliExpress and instantly import any items that catch your eye to DSers—which is linked to your Shopify store—by simply clicking a button. You can complete a customer's order on the DSers app once they've made a purchase.
Thankfully, DSers automate a large portion of the dropshipping procedure. All you have to do, as the store owner, is double-check that the information is accurate before pressing the order button. The buyer, wherever they may be in the globe, receives the merchandise directly from the AliExpress supplier.
Dropshipping is frequently thought of be a simple, quick-rich strategy. Yet it isn't. It requires a commitment to get your startup up and operating and successful, just like any other eCommerce website. If done correctly, dropshipping companies can help expand eCommerce enterprises' process orders and deliver orders more quickly by becoming dependable and practical partners.
How Profitable is Dropshipping?
Dropshipping is still a lucrative industry. Over the previous ten years, dropshipping has grown at a 7% annual rate, with profits exceeding $4 billion. What you want to sell, who you want to sell to, and how you market your products will all have an impact on how successful your dropshipping business is.
You can make anywhere between $200 and $3000 in the first two months of running your dropshipping company, depending on what you want to offer. Again, however, it also depends on how you sell and price your goods.
Dropshipping Fulfillment – What is it?
When a company doesn't keep the goods it offers in stock, it is said to be "dropshipping fulfilled." When dropshipping firms generate sales, they contract with a third-party fulfillment provider to handle the packaging and shipping, which is subsequently delivered to the client. As a result, the seller is relieved of direct product handling and supply chain management duties.
The journey a product takes from conception through manufacture and into the hands of a customer is described by the fancy process known as the supply chain. Hard-core supply chain experts would assert that a product's supply chain extends all the way to the acquisition of the raw materials (such as rubber and oil) required to make it. But that's a touch too ferocious.
We don't really need to be that specific for the purposes of this post. You only need to be familiar with the three stakeholders who are most relevant to the dropshipping supply chain: manufacturers, wholesalers, and retailers.
Manufacturers
The product is made by manufacturers, and the majority do not deal directly with customers. Instead, they market to wholesalers and retailers, selling in bulk. The cheapest way to purchase goods for resale is directly from the manufacturer, but most of them have minimum purchase criteria that you must meet. When you sell the products to clients, you'll also need to stock them and then re-ship them. These explanations explain why buying straight from a wholesaler is frequently simpler.
Wholesalers
Wholesalers purchase goods in bulk from producers, mark them up slightly, and then provide them to retailers so they can resell them to customers. In the event that they do have minimum purchase requirements, they are often significantly lower than those imposed by a manufacturer. Wholesalers typically work in a particular industry or niche and carry products from dozens, if not hundreds, of manufacturers. The majority solely sell to merchants and do not sell to the general public directly; they are primarily wholesaler businesses.
Retailers
Anyone who offers goods for sale at a markup and sells them directly to customers is a retailer. A retailer is someone who runs a company that uses dropshipping services to fill customer orders.
You'll see that the word "dropshipper" isn't among the supply chain participants listed. Why? Considering that any one of the three—a manufacturer, a wholesaler, or a retailer—can serve as a dropshipper.
Challenges Involved in Dropshipping
Dropshipping is a very alluring business concept for anyone opening an online store or seeking to diversify their current product offers due to all the advantages we've listed. But much like every strategy, dropshipping has drawbacks as well.
Nominal Profit Margin
Operating in a highly competitive dropshipping industry has many drawbacks, but the biggest is low profits. Many competitive companies will put up dropshipping stores and offer goods at incredibly low prices in an effort to increase revenue since it's so simple to get started and because overhead costs are so low. They can afford to run on such low margins because they put in such little money to get the company off the ground.
Issues with Maintaining Inventory
Keeping track of which items are in and out of stock is quite easy if you stock all of your own products. However, when you're purchasing from numerous warehouses that are simultaneously filling orders for other retailers, inventories can vary every day.
Thankfully, there are a few apps available today that allow you to sync with suppliers. Therefore, dropshippers should be able to "pass along" client orders to a dropshipping supplier with just a few clicks and be able to view the supplier's inventory levels in real-time.
Complex Shipping Procedures
Your online store's products will be sourced through a variety of dropshippers if you work with several suppliers, as the majority of dropshippers do. Because of this, you are powerless to influence the supply chain.
Consider a scenario where a consumer orders three things that can only be obtained from different providers. Sending each item to the consumer will cost you three distinct shipping fees, but it is probably not a good idea to transfer these costs to the customer. Even when it makes logical to include these fees, it might be challenging to automate these drop shipment estimates.
Supplier Errors
Have you ever had to take responsibility for something even though you weren't to blame for it?
Even the top dropshipping vendors occasionally make errors in order fulfillment; if this happens, you must accept responsibility and extend an apology. The customer experience will be harmed by subpar and inferior suppliers as well, which can hurt your company's reputation. Examples include missing items, botched drop shipments, poor packing, and subpar products.
Customization and Branding Limitations
Dropshipping does not allow you a lot of control over the product itself, in contrast to custom-made items or print-on-demand. The provider typically creates and brands the goods being dropshipped.
A few dropshipping vendors will accept the product modifications made by your company. The supplier still has the most control over the product itself, though, even then. To be practical and cheap for the producer, any modifications or additions to the product often require a minimum order quantity.
Top 5 Dropshipping Product Types to Sell
Footwear and Apparel
According to data, the global value of retail sales of clothing and footwear is $1.5 trillion. By 2026, it is projected to reach approximately $2 trillion. The practice of purchasing clothing online has become widespread, and dropshippers can profit from the development.
This dropshipping market can be divided into more focused product categories, such as bags, accessories, women's clothes, or accessories for men. The fact that you can design your own shirts or purchase many shirt styles from dropshipping suppliers like Amazon and AliExpress makes shirts a perennially popular dropshipping item.
Kitchen and Dining
Over the past five years, there has been a steady rise in searches for dining and kitchen products. There is an additional possibility for growth in this sector as more people choose to work from home or spend more time at home in general. According to recent studies, there is a good chance that people will buy kitchen appliances and gadgets. 
Portable blenders and electric kettles are two examples of significant trendy products in this area that have won over consumers and made for successful products. Cookware and bakeware are the year's standout categories, according to Progressive Grocer, which also cites strong customer interest.
Home Interiors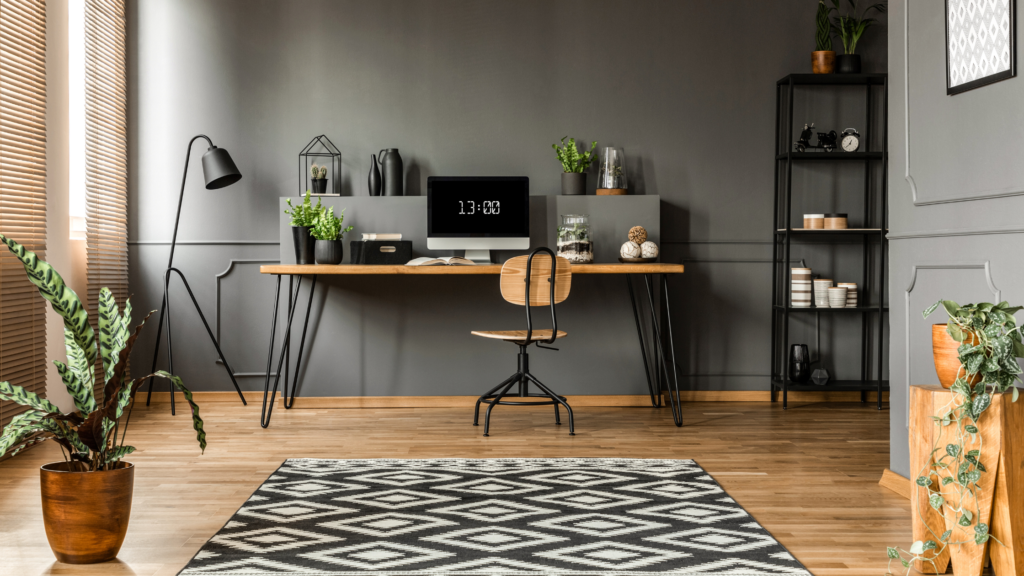 By 2027, spending on house interiors, furnishings, and décor is anticipated to exceed $838.6 billion. Through the years, search interest has been consistent, usually marginally peaking in January and July.
Due to the high commodity nature of home furnishings, small internet sellers have an advantage. This means that products like pillowcases, which are widely available yet no two customers want the same one, are ideal for niche marketing because almost everyone needs them.
Office Products
Everyone needs supplies for their workplace space, regardless of whether you're selling to enterprises or remote workers. Because of this, dropshippers have a ton of opportunities in this $252 billion market. Pens, desk pads, décor, and dry-erase markers are just a few examples of fresh items you may readily locate to offer through various dropshipping providers.
Back-to-school consumers typically need to purchase a large number of items and prefer to do so in a limited number of transactions. A fantastic method to boost sales could be to package cases with packs of pens, pencils, markers, crayons, erasers, and other materials. Refills are required for some of these fantastic products, such as mechanical pencils, which present an excellent potential for generating repeat business and fostering brand loyalty.
Beauty and Personal Care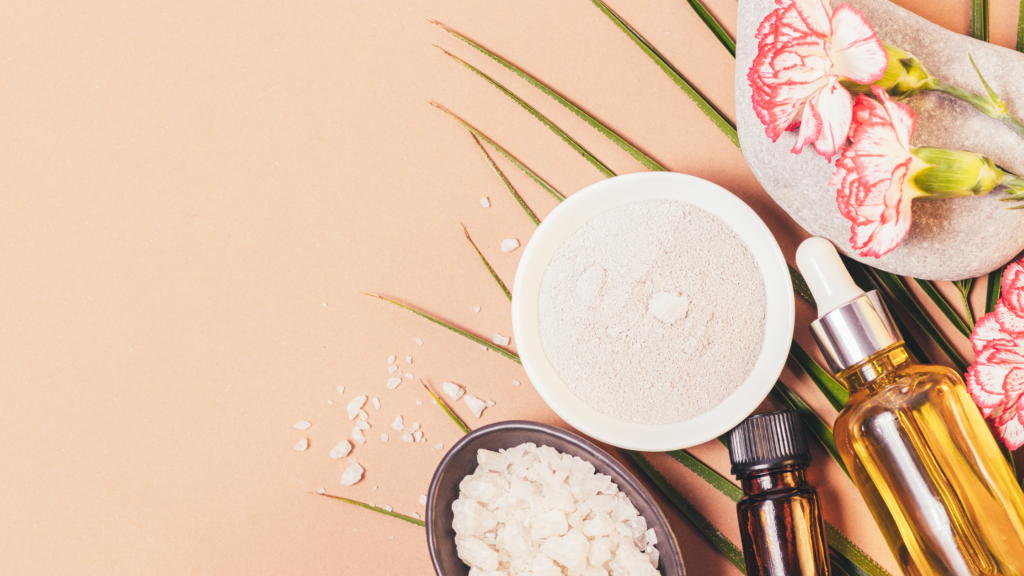 By 2025, the value of the beauty sector, which includes skincare, cosmetics, hair care, perfumes, and personal care, will reach $758.4 billion. Consumers are growing increasingly conscious of cosmetics that are vegan, organic, natural, and beneficial for the environment, despite conventional goods having the majority of the market share (85%).
The market for skin care products including natural components like herbs and plant extracts was $141.83 billion in 2022, and it is anticipated to rise to over $204.62 billion by 2030.
Products for taking care of your hair that address issues like split ends, hair loss, dandruff, and an itchy, dry scalp. You could market products like wax, oils, hair gel, hair serum, shampoo, and conditioner.
Conclusion
Owing to the recent increase in eCommerce spending, dropshipping will still be viable in 2023. These days, it's simple to identify top-selling items and run a dropshipping business with automated technologies to cut labor expenses and boost revenues. On things that are drop-shipped, you can make profit margins of between 10% and 20%.
With the information provided in this article, I am confident that you can take the first steps toward starting your very own dropshipping business. Bookmark this article for quick access.
Here is a short video about dropshipping that will help you.
Further Reading