Looking to expand your side income with your skills? You can make money with WordPress in a myriad of ways considering its versatility and popularity as a website-building tool. After all, WordPress is the largest content management system on the internet with around 40% of websites on the internet being powered by it.
Demand for professionals well versed in WordPress from website creation to plugin development isn't going down any time either. Let us take a look at some proven ways to make money using WordPress expertise in this blog.
Monetize Your Content
Having your own website and making content on it is a profitable hobby for a WordPress enthusiast. It can be a blog about a niche you are interested in or even a tutorial blog about WordPress. Create a contact form using popups or a dedicated page on your website to collect emails to send periodic newsletters and build an audience for your website.
Blogs take time to pick up but they are a great hobby on the side to grow your brand and authority with consistent and quality content. Once you have a decent amount of traffic coming in, you can sell advertising spaces on your website using services like Google AdSense, Medianet, and Ezoic.
Having a lead capture form on your website helps people contact you. You can write sponsored content for businesses and include them in listicles as paid promotions as your website grows in your niche. You can also join affiliate programs with marketplaces and successful products and add affiliate links in your content to earn passive income with every signup your link makes.
YouTube Page
With a YouTube channel to teach WordPress, you can make how-to videos and make informative videos for new WordPress users by focusing on making content that covers all aspects of building a website and suggesting useful plugins for different types of website creators.
Again, consistency is the key as you have to compete with lots of existing channels to gain popularity but regular quality content that brings value to your visitors can get you there. Over time you will have a few videos that gain a lot of views and you can focus on monetizing videos and reaching out to plugin developers for paid reviews and shout-outs.
Website Setup and Maintenance Services
One way to make money with WordPress as an expert is by providing website setup and maintenance services. Though a lot of people want to use WordPress for their online endeavors, they don't always have the technical expertise to do it.
Gain clients by setting up a website and promoting your services in relevant blogs and promoting on social media. This business model can work in packages where a simple WordPress setup with a suitable theme and basic pages form the basic package and additional packages involve setting up marketing tools, SEO plugins, and more as the customer needs for an extra charge.
Setting up is one thing, maintaining a website is a different matter altogether. Maintaining a website involves a lot of routine tasks like updating plugins, monitoring the website for security threats and managing hosting, etc, among others. This is a good source of secondary income as you already manage websites so managing other websites for a fee should be easy.
Content Writing Services
Content writing is a good way to earn money in WordPress because of how diverse the opportunities are. The internet is teeming with websites churning out content every day. If you are interested in writing, you can apply to such websites to contribute content. It can be in your lifestyle blog or a technical website in which you have expertise.
Of course, it helps if you have your blog or other sample write-up to show your writing skills and style to clients when you apply. You can make a career out of freelance writing and show off your portfolio to prospective clients to get regular gigs.
Marketing and SEO services
Small-level establishments and individuals cannot afford to hire full-time digital marketers and technicians to take care of the technical side of growing their websites. They just want the website to be working and for people to find them. You can provide SEO services to such websites by doing search engine optimization, SEO audit of existing content, internal linking, gaining backlinks, and giving them such and more content strategies as a consultant.
Marketing is not far off and providing ad placement, keyword research, and bidding advice along with social media marketing strategy forms a packaged service you can offer to earn good revenue as a freelance consultant.
Design Services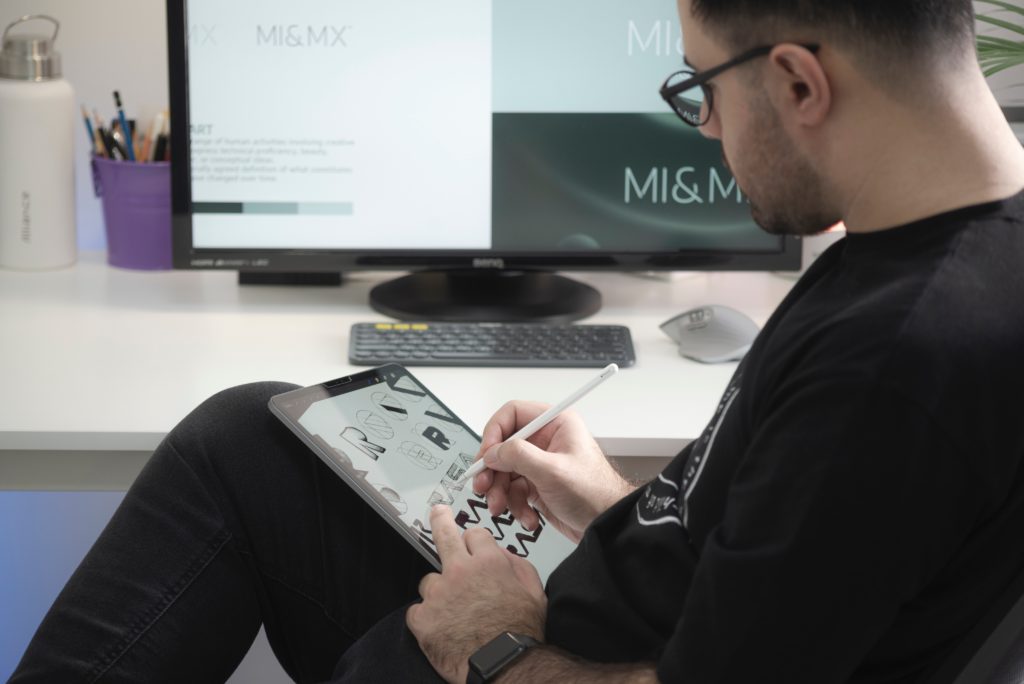 Designing websites is another field to work in as a freelance consultant. You can help businesses build their website from the ground up by preparing designs and working with your clients to produce custom websites that suit their needs. You can use freelance websites to search for gigs and request feedback from your clients to grow your reputation as a designer to gather clientele.
Similar to freelance content writing, having a good portfolio is useful to showcase your skills to new clients and make a handsome side income as a freelance website designer.
Offer Educational Courses
Being skilled in WordPress offers you another way to make money. You can create educational content as videos and offer it as courses, be it about WordPress or any topic you are skilled in. Platforms like Udemy and LinkedIn learning offer tutors good commission per the number of purchases made and monthly usage of your content.
You can also host your course on your website as subscription-based content. Use WordPress plugins to add e-learning functionalities to your website to make it easier to host courses. It also helps to host courses on your website if you already have a blog of educational content on the topic and a reputation as a thought leader on the topic.
Set up an eCommerce Store
Another good but long-term way to make money off WordPress is creating an eCommerce store. eCommerce is an ever-growing industry and no better platform than WordPress to get started in it. Depending on your interests and abilities, you can set up a store that sells physical products or digital downloads. Even my earlier suggestion to offer subscription-based online courses is a form of selling digital subscriptions. WooCommerce is a great plugin to get started with eCommerce but you can also try Shopify and other eCommerce plugins from the WordPress repository to get started.
WP Plugin and Theme Development
WordPress plugin and theme development can be freelance or a full-time entrepreneurship pursuit for WordPress experts who have their skills more aligned with this area of WordPress development. All WordPress websites rely on plugins and there is always room for developing new plugins that solve the pain points of users. Go through the WordPress plugin store and find a plugin niche you think you can improve and create plugins to solve pain points and by pricing it competitively, you can get a steady income as a WordPress developer.
Creating themes is similar, there are a lot of paid themes in the WordPress store for different website styles. Study the theme market and create themes for which there is a lot of demand and a lack of features and present themes to users. Developing themes and plugins also need marketing and promotion to reach more audiences to gain sustainable revenue, so it can become a full-time profession and a quite profitable one at that too.
As you can see, there is no shortage of ways to make money from WordPress. If you have expertise in any of the above-mentioned areas or even others not mentioned here related to WordPress, you can monetize it with a good market study and persistent efforts. Finding an audience for your work whether it is writing blogs or developing plugins is the important part.
Further Reading