Last updated - July 8, 2021
eBay is one of the most popular online marketplaces with a large user base. You may have found eBay to be a great option to sell your products with a better reach to different markets. However, due to different reasons, you may be looking out for alternatives to eBay. In this article, we will discuss some of the best marketplaces that could be eBay alternatives, and will help enhance your multichannel retail strategy.
Amazon has grown into one of the largest online marketplaces, and is popular all over the world. As a result, you will be able to get great reach for your products, even in markets markets that are not easily accessible when you start selling. In addition, you will get better consumer trust owing the reputation of Amazon. Furthermore, Amazon offers a wide range of tools and services to help sellers offer excellent experience to their customers.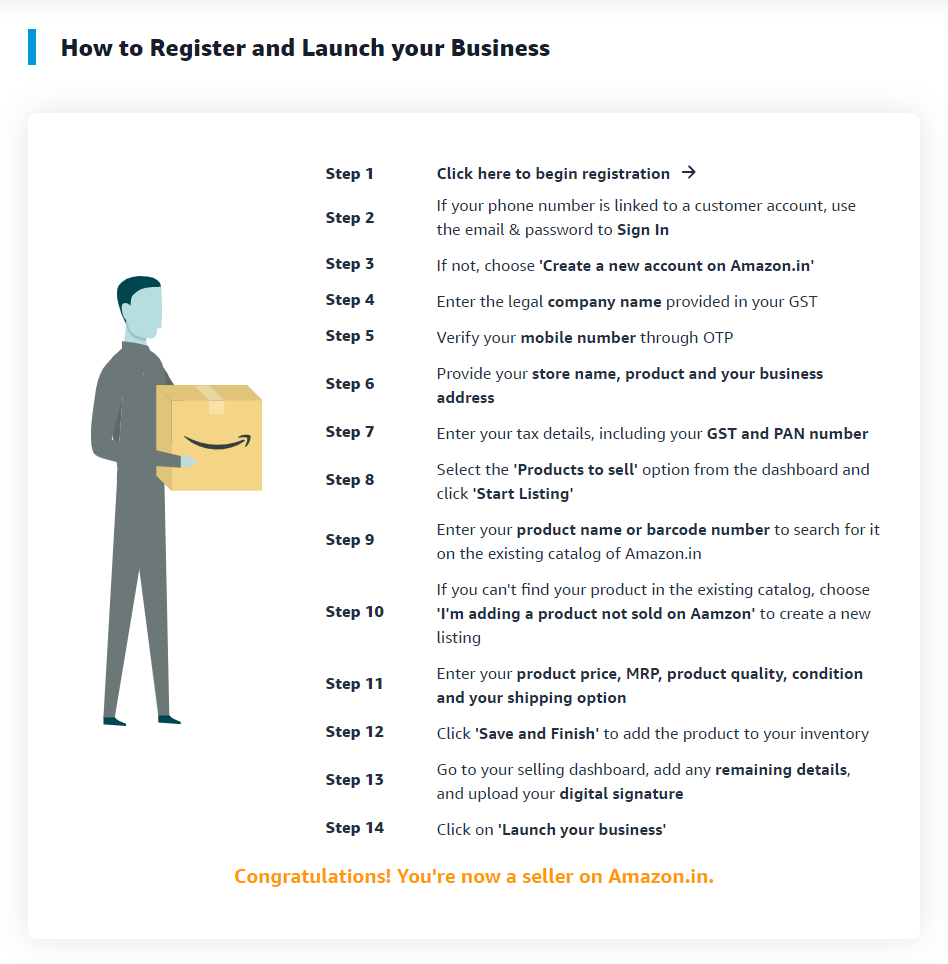 It is important to be aware that an Amazon Seller account will have different applicable fees such as Referral fee, Closing fee, Shipping  fee, etc., along with other fees. Also, since it is hugely popular, you may have to face tight competition on this marketplace, even from Amazon's own products.
Etsy is a great option for creative products. You will get access to a large range of tools that will help you easily manage your product catalog. In addition, you will find a mobile app to help you manage your products while you are on the move. Also, there are free tools for marketing and analytics to help you grow your business effortlessly.
The applicable fees for Etsy include Listing fee, Transaction fee, Paypal fee and offsite advertising fee. Also, checkout Etsy WooCommerce integration plugin for effortless automation of your products and inventory.
Facebook Marketplace could be a great alternative to eBay and other popular marketplaces. You will be able to easily create a public listing by choosing the option for Facebook Marketplace from your feed. The listing should be marked as 'item for sale', before publishing. You will be able to upload photos of the product as well. Interested buyers can check out the product, and buy it easily.
You can checkout ELEX WooCommerce Catalog Feed for Facebook and Instagram plugin to easily import your WooCommerce product feed to Facebook.
eBid is a great option to sell products from different categories if you are based in the United States. It is pretty effortless to sell on eBid as you can choose the appropriate category and sub category, and list your product for sale. An interesting aspect of this marketplace is that you can easily import products from other marketplaces. With a 'Seller' account, you will be able to list your products for free, with a 5% final value fee. There is also a free 'Seller+' account that you can subscribe.
Bonanza is a favorite marketplace for a lot of online merchants. One of the main advantages of using Bonanza is that you will be able to easily sync products from your other retail channels. In addition, it offers a smooth integration with Google Shopping and offers great visibility for your products. Compared to Amazon and eBay, the selling fees is lesser on Bonanza. It also has user-friendly tools for marketing and analytics.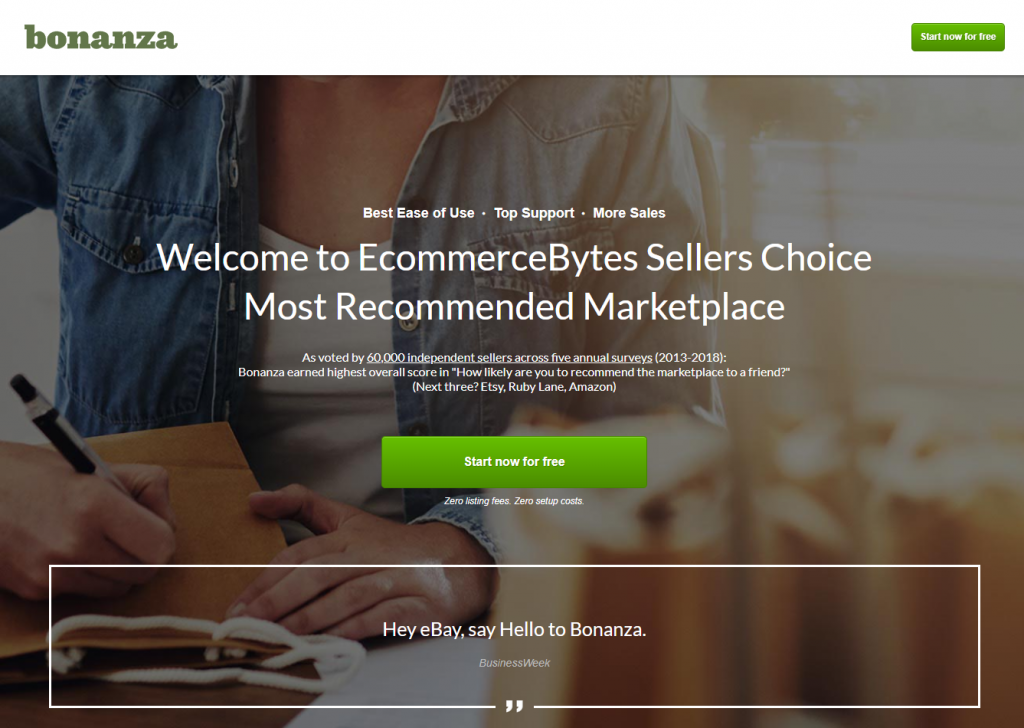 Ruby Lane is a great choice if you are looking for an online marketplace to sell vintage items, jewelry, collectibles, etc. It will provide a great experience for both sellers and customers. You can set up products on Ruby Lane effortlessly, and you will find a very targeted audience to sell to. In addition, you will find powerful tools to help you manage your store and also to interact with your customers. Affordable fee structure and solid security also make this online marketplace a favorite option for many.
Reverb is an online marketplace where you can sell your musical gear. It is specially designed keeping musicians in mind, and offers a great platform to sell musical instruments hassle-free. There is a global consumer base that you can make use of if you choose this platform to sell your products. Moreover, you get support from experts to help you sell, and the platform offers secure transactions. The pricing is transparent and involves selling fee and payment processing charges.
ArtFire is a popular online marketplace that will help you sell artwork without hassles. You can sell handmade good, vintage stuff and other craft related items using this platform. Moreover, you can easily customize your store and organize products effortlessly. Furthermore, you can easily connect with similar-minded personalities, and learn new craft through their community forums. Also, they have affordable pricing plans.
You can easily create a free online store using eCrater. It offers a wide range of themes from which you can choose one according to your industry. When you create a store using eCrater, you will get access to a wide range of features such as flat rate shipping, order notifications, and more. Furthermore, you will be able to integrate Google Analytics and share your products through Google Shopping.
Zibbet is a popular marketplace for artists. In addition to the Zibbet marketplace, you will be able to sell on other popular online marketplaces such as eBay, Instagram, Faceboook Shop, etc. You can easily add your products to Zibbet marketplace, and also keep the inventory in sync with other connected sales channels. Additionally, you can customize the storefront, and also add unlimited products to the marketplace. There are ample options to promote and grow your business as well.
With WordPress and WooCommerce, you can easily create a multivendor marketplace and invite other stores to sell their products with you. The process is surprisingly simple as there are several intuitive plugins in the WooCommerce ecosystem that lets you handle the intricacies of a marketplace effortlessly. You can check out our video tutorial detailing the process with the help of two popular options – Best WooCommerce Multi-vendor Marketplace Plugins – Dokan and Product Vendors (Video tutorial).
Also, check the detailed process of creating a marketplace with WooCommerce and Dokan.
Here is another article that could help you easily tackle the complexities associated with shipping in a multivendor marketplace.
Hopefully, this article has helped you to understand the prominent marketplaces that are considered eBay alternatives. Feel free to leave us a comment if you have a query.
Further reading