Last updated - May 20, 2022
Multivendor e-commerce Applications are a great way to increase traffic and sales to your online store. Shopify is the perfect platform for building a Multivendor Ecommerce Application because it provides all of the features you need to get your application up and running quickly and easily.
Moreover, Shopify is a greatly recommended and used ecommerce store development platform that you can perceive from the following data.
Thus, in this blog post, we will show you how to build multivendor Ecommerce Applications using Shopify. As it is an excellent way to stay ahead of your competition. They are easier than ever before to set up with Shopify.
Developing Multivendor Ecommerce Application Using Shopify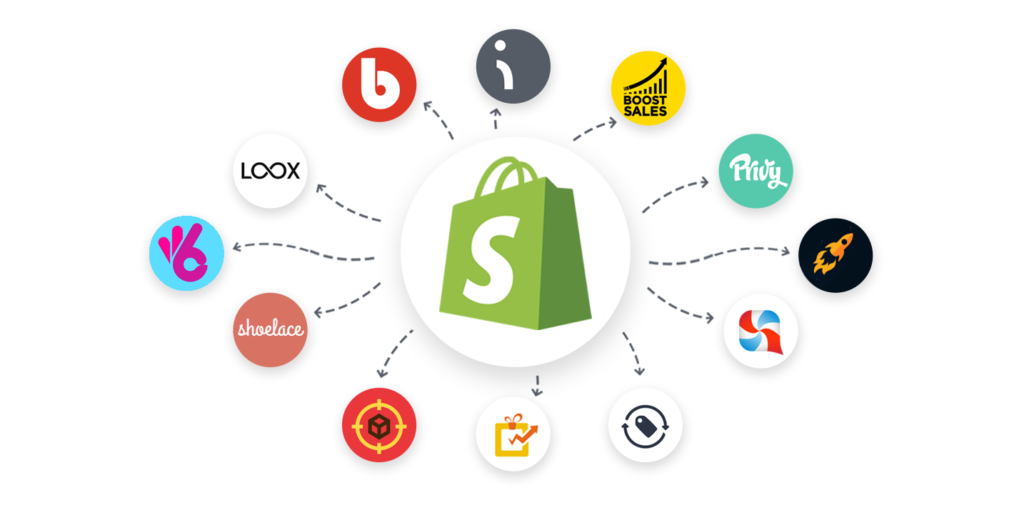 In present market scenarios, launching a full-fledged ecommerce store is critical for businesses to gain more revenue. Therefore, Shopify provides a wide range of features that will allow you to build a Multivendor Ecommerce Application quickly and easily.
Shopify's multivendor marketplace solution has all of the tools needed for building your own online seller application. It makes it easy to add new products from different vendors, which is what sets Shopify apart from any other platform.
Furthermore, It is a perfect platform for building your own Multivendor Ecommerce Application without investing huge capital. Let's understand how you can do that.
How To Build A Multivendor Ecommerce Marketplace Using Shopify?
Shopify is a versatile ecommerce platform to build multivendor marketplaces, as they offer buyers a wider range of products and allow sellers to reach a larger audience. Besides, Shopify development services are admired for quick & cost-effective ecommerce development.
There are several features that you will need to include in your marketplace application if you want to ensure a great user experience. By using Shopify, you will have access to powerful tools that can help you manage your marketplace effectively.
In order to create a successful multivendor marketplace, Shopify offers several features, such as Shopify POS, Shopify multivendor marketplace apps like Shipturtle Multi Vendor, Jetti, and more. Besides, it has tools like Shopgate that allow you to easily integrate with niche marketplaces across the world.
Shopify Multivendor Marketplace
Shopify's multivendor marketplace solution has all of the tools needed for building your own online seller application. All you need to do is customize your own store by assembling the features and tools. However, it can be a bit hard for a person with no technical expertise.
For that (customizing), you need to hire a Shopify Developer who can develop your store with all required features and an excellent user experience. Moreover, Shopify's multivendor marketplace is the perfect solution for any business looking to sell its products online.
Not only does it allow you full control over how much money each seller gets, but with its global marketplace app, you can kill two birds with one stone by managing both physical and digital goods in one place.
You can also establish different rates depending on what kind of product or service they offer-making the ecommerce experience even more lucrative.
So, what are you waiting for? Start building your Multivendor Ecommerce Application today with the help of Shopify experts! Shopify has everything you need to begin multivendor ecommerce development quickly and easily.
What You Must Know To Build Your Multivendor Marketplace Using Shopify
Multivendor Marketplaces are essential for any business that wants to take their online shopping experience beyond just selling products. You'll need at least one of Shopify marketplace apps installed on your site if you want; other people and companies could host content alongside yours, making it easier than ever before!
Services provided by Shopify Apps will generate more revenues by giving the vendors access to backend functions like adding new items or editing existing ones without having full admin rights themselves.
Thus, they don't have as much work cut out when trying to make changes themselves, while you can still maintain control over what gets updated where so no mistakes happen.
Shopify is a great tool for e-commerce sites, and one of its best features is multivendor marketplace apps. These Apps allow you to easily add products from other sellers on your site without giving them direct access, which can be good if they have bad intentions!
Let's take a glance at Shopify apps that you can leverage to run a successful marketplace.
Other Shopify Multivendor Marketplace Apps You Can Use
Here are some apps that may be useful to you:
Shipturtle Multi vendor Marketplace is easily one of the best plugins available on the Shopify App store for anyone looking to seriously build a marketplace.
It helps ecommerce stores create custom Vertical Marketplaces via Brand Collaborations and provides an Amazon Seller Central – like tech for Vendors to easily list on the merchant website.
They have in-built integrations to give each of their Vendors their Seller Dashboard, add/manage their products, connect with 100s of Shippers to process orders, and view their Earnings. They have many advanced features like White Label, Paypal and Stripe integrations. One of its futuristic features is Vendor Sync functionality which lets Vendors sync their website inventory instantly with the Marketplace. Shipturtle works with 1000+ brands across the world and boasts some of the world's biggest marketplaces as their clientele.
Jetti is a Shopify app that allows you to build a multivendor ecommerce marketplace quickly and easily. With Jetti, you can manage your vendors, products, orders, and customers from one central location.
Besides, Jetti's built-in digital marketing tools will help you stay on top of the online retail game. Besides, It allows for orders to be sent directly into the vendors' warehouses and integrates with all major platforms, so paying suppliers becomes less of a pain!
Jettis's foundation also includes features such as being able to sync inventory across several locations, automating everything in-house, including dropshipping activities. Jetti has a system that allows you to change what's on your website without worrying about pricing and inventory changes.
Furthermore, it also automatically processes payments, so if rates go up at vendors, then both parties will still be getting what they want- money! Besides, Jetti is integrated with PayPal as well as other popular gateways like Stripe or BACs.
From above, you must have understood that Shopify enables a wide range of applications to enable custom ecommerce solutions development. Now, let's take a glance at features your ecommerce marketplace should have.
Must-Have Features For Your Multivendor Ecommerce Marketplace
Your multivendor eCommerce application ought to have various elements that are fundamental for dealing with a Multivendor store. These highlights include:
Multivendor Shopping cart
It permits dealers to sell their items through a single retail front. This is great for organizations that need to outsource their eCommerce needs or have a huge product inventory.
Item/Product Catalog sync
It allows you to keep your product data in sync between your vendors and the store.
Order Management
This element empowers you to oversee orders from every one of your merchants in a single spot. This is significant for organizations that are selling items through numerous channels.
Inventory administration
This one permits you to monitor the stock levels for every one of your sellers. This is significant for organizations that need to guarantee they have sufficient stock to satisfy consumer needs.
Seamless Payment handling
It permits you to acknowledge payments from your customers through an assortment of payment channels like Gpay, Paypal, and more.
Speedy onboarding
This is the absolute first emphasis with prospect merchants. Since startup enthusiasts are consistently occupied, you should ensure that sellers' onboarding comprises a minimal number of steps to get to their merchant board on the commercial center. The more modest – the better.
Apart from these, you must focus on creating a seamless user experience, advanced product search and filter, and simple product management. Therefore, Shopify's multivendor marketplace is the best option to create your multivendor store.
Moreover, it is also easy to find Shopify developers and acquire experts' support. So, don't waste much time and acquire the best Shopify development services.
Cost Of Developing Multivendor Ecommerce Application Using Shopify
The cost of crafting a multivendor e-commerce marketplace can be different for startups and large enterprises. For startup companies, the price is minimal. However, with larger businesses, it will vary depending on what features or functionalities are desired by their customers.
Let's take a glance at some influential factors that will affect the cost of multivendor e-commerce marketplace development:
UX/UI Design – The cost may range between $10,000 to $80,000 (or more), depending on the number of screens/pages and features.
Backend & Frontend development – It may cost between $50,000 to $200,000 or more, depending on the requirements and complexities.
These are the basic aspects of every application development that affects, and a cumulative cost can be a bit higher than the stated (above) depending on the level of customization & features. However, Shopify development is less costly than application development from scratch.
Therefore, it is wise to embrace custom ecommerce website development with Shopify. Moreover, you can develop a seamless solution in considerably less time.
Wrapping Up
Succinctly, there are a number of ways to build your own multivendor ecommerce marketplace using Shopify. However, you'll have to do some research and decide which approach is best for your specific needs.
If you are striving to find a way to grow your business or increase profits without the headache and cost of managing an entire team, then setting up a multivendor Shopify store may be just what you need.
Moreover, you can also opt for custom ecommerce development services that enable Shopify development. However, you must ensure that the developers you are going to hire, they must understand your business model and modern customer needs.
Further reading