Last updated - November 17, 2023
Shopify is one of the top platforms for online retail, enabling companies to sell physical and digital products. Millions of small to large retailers already use the platform to create their online stores.
Online sales used to be a mere 0.63% of total retail sales in 1999, whereas, in 2021, they grew to 13.3% of total retail sales. To develop and launch an online store using Shopify, you need to hire Shopify experts. However, many are unaware of how to set up a Shopify store.
You may hire Shopify developers whether you want to establish a simple or complex Shopify store.
Reasons to Hire a Shopify Expert
Shopify is one of the top eCommerce platforms, which makes it easy to quickly build stunning stores when you hire someone to build a Shopify store. The platform is simple to use and intuitive, requiring little to no technical expertise to establish adequate stores with all the essential features and functionalities that a business owner could need.
While that is true, having a Shopify expert for the job significantly makes it easier to handle the project. They are experts on the platform and can help you with development and marketing because of their in-depth understanding of the system. Several justifications for working with a Shopify expert include the following:
Saves Time
You may focus on other essential duties for your company using the time you would have otherwise spent on setting up the Shopify store. There are plenty of things you might need to do, like expanding your inventory, hiring more staff, figuring out online-only deals, etc. You can do all this easily because you've handed off the store setup to a professional Shopify expert.
Appealing Design
Conversion depends heavily on store design and user interface. You can get assistance from Shopify specialists to create a store that is attractive and appealing to the users. Their expertise and experience can significantly contribute to your store design by making it that much better.
Enhances CX
You can create a client-centric store that offers the best possible customer experience with the help of knowledgeable Shopify professionals. Experts who have been around the blog and set up numerous stores like yours know what the customer demand is when it comes to experience, so they can provide the same for your store and add value to it.
Promotes Growth
A Shopify professional can improve your store's management, user experience, and SEO, spurring growth.
Expert's Opinion
Being surrounded by Shopify specialists ensures that you never lack professional guidance in your day-to-day activities.
Things to Look for in a Shopify Developer
If you've chosen to hire a Shopify developer, the next step is to decide who should you hire. For that, you need to consider several things as mentioned below. Here, check these out!
Experience and Understanding
A skilled Shopify development company with knowledge of the Shopify platform can understand your organization's requirements. It carries out each task while taking into account the demands of your company and does it on schedule.
Additionally, when you hire Shopify experts, they will implement successful marketing plans for your shop to attract and engage new customers. In the end, it boosts sales for your online shop.
Appropriate Technical Abilities
There are plenty of Shopify developers for hire, so it is crucial you choose the ones who are most compatible with you in terms of your requirement and budget.
Figure out the level of expertise you need, and look for that specifically, so you can hire experts who best match your requirement. Giving them a writing project is another way to assess their technical understanding.
Client Testimonials
Once you have identified a candidate who appears to meet your needs, it is essential to request client references. You can get in touch with a candidate's former customers to learn more about their experiences and get recommendations.
Additionally, you can consider the reviews the expert has received as a seller or freelancer if you are employing a Shopify expert from a freelance site.
Consider checking the reviews for the services you are interested in as well. Positive testimonies and studies indicate that there is a good chance that it is less likely that anything will go wrong.
Mode of Communication
A vital element to consider when selecting a Shopify specialist to meet your demands. You can save a lot of time if you hire Shopify developers with a good line of communication.
Make sure the Shopify professional has an accessible means of contact so you can contact them immediately if there are any issues. When choosing a Shopify expert for your store, the response time can also be considered.
Location and Background
Find a Shopify professional who can understand not only the language of your target audience but also the geographical and social background. This way, they will naturally be sensitive to a wide range of audience, their trends, and so on.
Through virtual meetings and conversations, you can hire Shopify specialists remotely.
Impressive Portfolio
A strong portfolio is a quality to look for in your developer. Most of the eCommerce projects in your potential developer's portfolio should be built on Shopify.
You may assess the quality of your developers' work and get a sense of the kind of eCommerce projects they have previously worked on by looking through their portfolios.
By looking at their portfolio, you can determine whether the developer has the necessary training and expertise to do development work effectively.
Knowledge of Shopify's API
To convert any regular website into a Shopify store, Shopify specialists use various APIs. It is essential to confirm that the Shopify developers are knowledgeable about numerous APIs and how to integrate them in any store.
You can look at some of the most well-known APIs in the sector and inquire about them when evaluating a Shopify developer's experience. You can tell if they have used the Shopify API by their responses.
Ability to Provide Support and Maintenance Services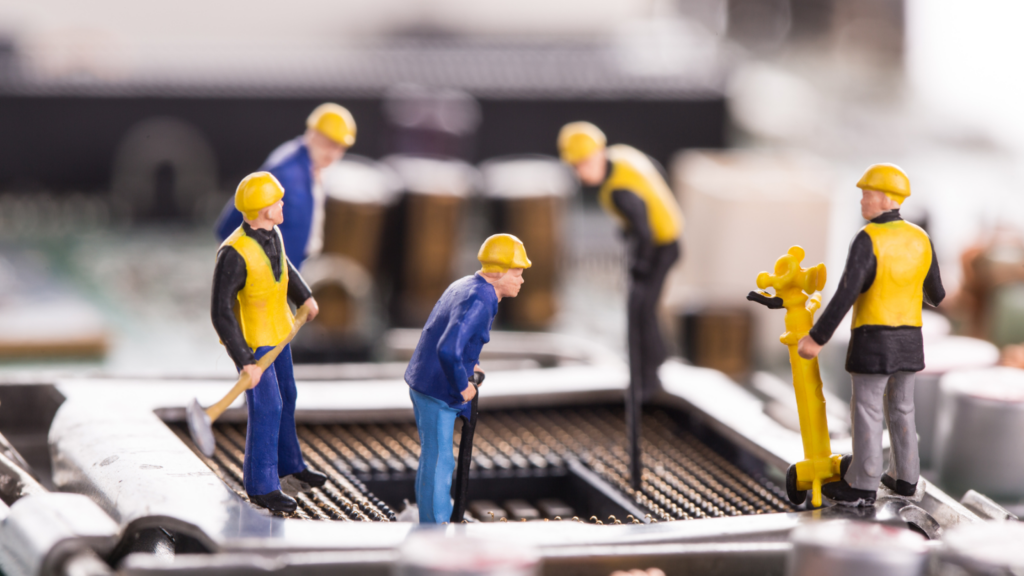 They separate themselves from other ordinary developers in the sector with their ongoing support and maintenance services from Shopify professionals. Any technical, database or user-based questions would be answered by Shopify developers.
In general, you can look up maintenance-related services on their website and find out whether they bill immediately or offer help for a few months after the project is finished.
Pricing
One of the most important aspects to take into account when you hire a dedicated Shopify developer is the pricing. Confirming that the Shopify expert you hire is cost-effective if you are on a limited budget is essential. Before hiring any Shopify specialist, reviewing the price and payment terms is essential.
Bottom Line
The difference between building a Shopify store and a successful Shopify store is huge. To be able to build successfully, you need to have knowledge of the Shopify platform, APIs, industry experience, integration capabilities, payment processors, and more.
Even though Shopify is perceived to be the easiest eCommerce platform available today, acquiring help from Shopify developers becomes inevitable if you want to create a unique store for your audience.
We hope this blog will help you understand why you need to consider hiring a Shopify developer and the ways you can do it.
Further Reading