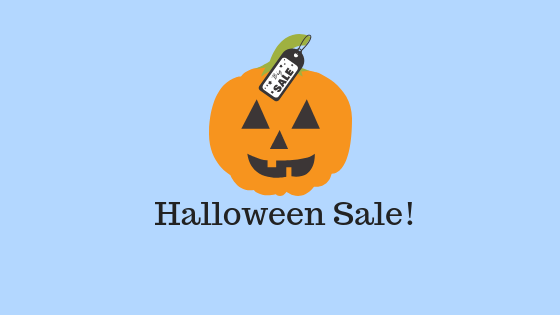 Last updated - January 8, 2020
Beware! Halloween is approaching. Ghosts, goblins, and witches are waiting to emerge from their hiding places. You need to get ready for the scariest night of the year. No, I am not talking about putting off costumes of Winchester brothers and killing evil spirits. I am talking about finding out some freakishly amazing discounts.
It is obvious that Halloween is not only about candies. Halloween is also about getting various goods with some spooky discounts. Spooky to the extent that you can be deeply impressed. As you can understand, I really want to impress you, too.
Remember when I said that various creatures already want to break their covers? There are not only ones of its kind. More than 10 frightfully sweet discounts also want to fall into your hands.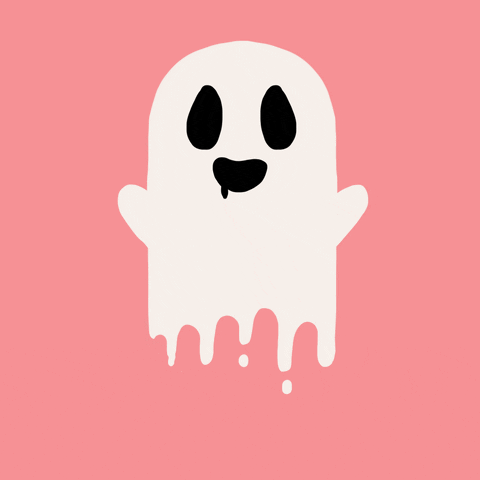 These offers for web-designers, developers, and marketers are so booooo-tiful… It is impossible to overcome temptation and completely forget about them. I wish you happy haunting for them on 31st of October. Yet do not forget that you will be not the only who is going to haunt this night.
Halloween is a real treat. Do not miss your chance to grab your discount and feel the spirit of this holiday.
Web Design & Maintenance Halloween Discounts
20% Discount to WooCommerce themes from TemplateMonster
Duration: 30th of October – 31st of October
10% Discount from WPBuffs
Coupon Code: TRICKORTREAT
Duration: 2nd – 31st of October
40% Off on WordPress Themes and Plugins
Coupon Code: pmchalloween40
Duration: 20th of October – 5th of November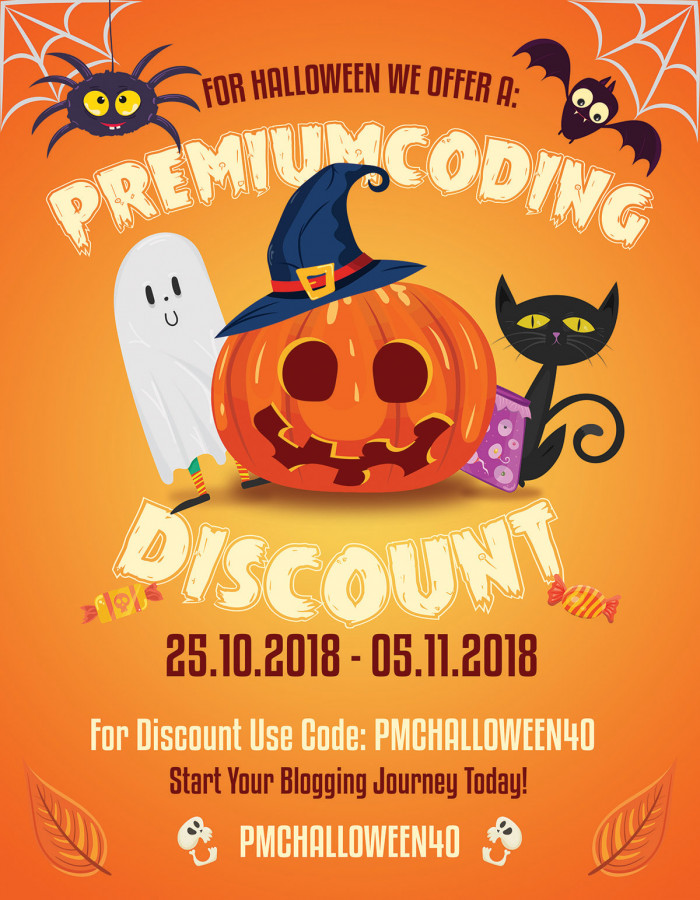 Wanna get Trick or Treat from us? Get all our Premium Products with 30% OFF
Hurry up Limited edition!
Coupon Code: 30halloween-edition
Duration: 24th of October – 2nd of November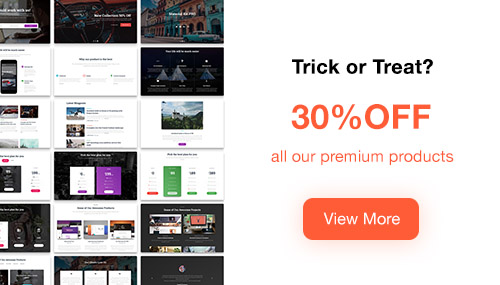 Happy Halloween from OceanWP
Coupon Code: HALLOWEEN50
Duration: 20th of October – 5th of November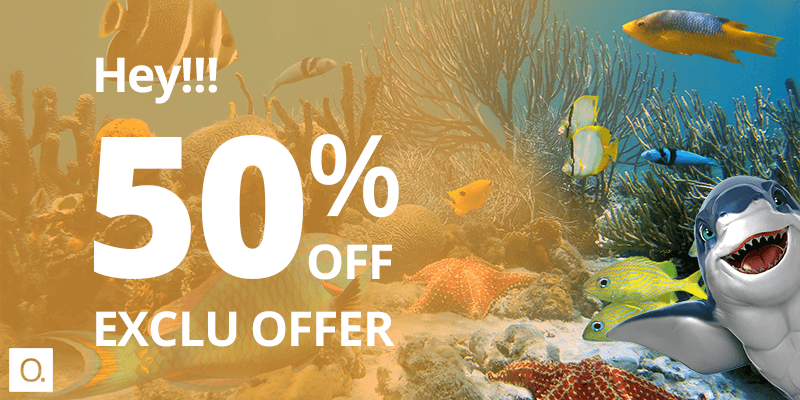 E-Commerce Halloween Discounts
Get $50 Off ReferralCandy (regular: $49/mo)
Start your 30-day free trial today and get $50 off your first invoice!
Duration: 2nd of October – 31st of December

Special eCommerce Halloween Deal
Sign up today for one month free using coupon code.
Coupon Code: HALLOWEEN18
Duration: 1st -10th of October

Hosting Halloween Discounts
25% discount from RoseHosting
Coupon Code: SPOOKY25
Duration: till November 2nd, 2018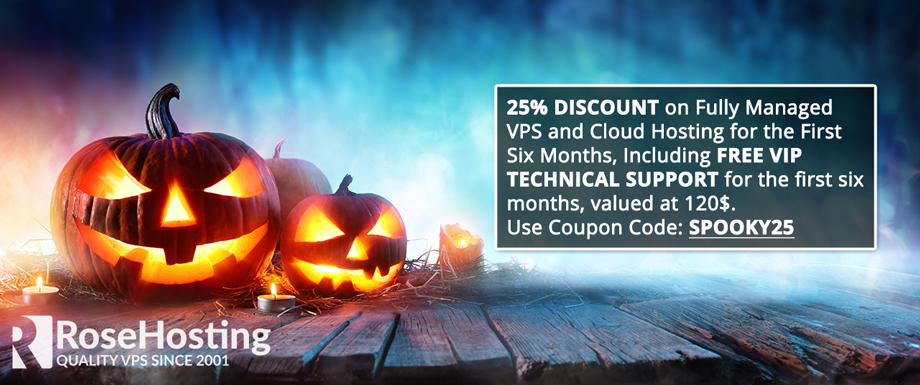 $0.77 Secure SSL Web Hosting
Coupon Code: 77SSDHOSTING
Duration: 3rd of October – 31st of December
25% Off from Cloudways
Offer: 25% OFF for 2 Months on all hosting plans
Promo Code: TREAT19
Duration: 24th of October – 3rd of November.
Email Marketing Deals
Sendloop Halloween Party
Get 20% special Halloween discount on Sendloop monthly plans. Upgrade to one of our monthly plans and 20% special discount will be applied to your October and November 2018 invoices.
Duration: October – November 2018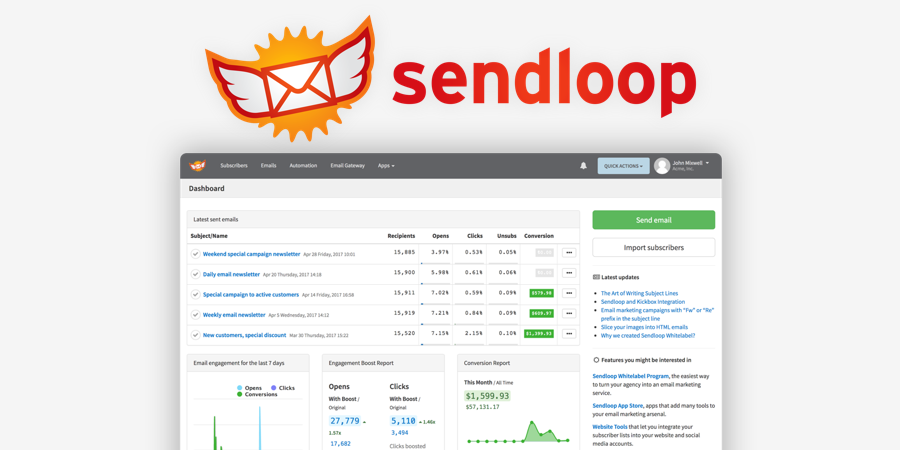 Do not forget to repeat all Halloween songs. Do not forget to mark this holiday as a big break to get digital products with discounts. We wish you to celebrate Halloween at its best. Let it be both sweet and awfully incredible!
You can also check our Deals Page for some ongoing discount offers.