Last updated - January 13, 2022
Just a couple of decades ago, starting a business meant having a marketable product, establishing a production base, hiring people with expertise, and investing a lot of money and time in the venture.
But today, you can start your own business without practically any of those requirements. You don't need to make your own products, you don't need to set up production, and nor do you need to pay salaries. In fact, with innovative business concepts like dropshipping, you can even evade the risk of losing money on unsold products.
If you want to learn about dropshipping and create a fully-functioning dropshipping store with a free tool, keep reading.
What is Dropshipping?
Dropshipping is a fairly new eCommerce concept that works by fulfilling orders without having to manufacture or stock the products. Here's how it works.
Dropshipping suppliers like AliExpress, Spocket, and SaleHoo curate products from various sellers on their platform. You showcase and market these products on your dropshipping store at a higher price. When a customer buys the product at your marked-up price, the order details are sent to the supplier for the original price. The supplier then handles all the shipping and logistics involved in delivering the product to the customer.
This way, you make a profit without even having to touch the product yourself. With a good marketing strategy backed up by a small investment, and a dropshipping website, you can start your dropshipping business today.
Signing Up to DSers
Your dropshipping website will essentially be the base of operations for your dropshipping business. This is where you'll showcase selected products from suppliers. It's also where your ads will lead customers to.
You can make a dropshipping website by creating a WooCommerce store and using a Dropshipping tool to enable and automate dropshipping on it. We'll be using the free AliExpress partner tool DSers for our tutorial.
Head over to the DSers website and click the "Sign Up" button in the top right. Supply an email and a password and click "Get Started". Then head over to your email inbox and confirm the email address.
The "Confirm Email" button will trigger a 4-step account setup process.
You'll need to choose the platform where your eCommerce store is based on. Select WooCommerce from the dropdown and click "Access".

Then, type or paste your website's URL in the given field and click "Add Store".

A pop-up window will appear asking for your permission to connect DSers with WooCommerce. Click "Approve".

The DSers tool will then let you choose from multiple options with various features. Click "Get Started" under the free Basic plan.
Then, a short tutorial will teach you the basics of the tool. Read the instructions and keep clicking "Next".
Setting Up the DSers Tool
Having successfully signed up to DSers, we need to link our DSers account with AliExpress. Click the "Link to AliExpress" button at the top. You can then sign on to an existing AliExpress account or create a new one. When you're done, click "Authorize".
The "Link to AliExpress" button will be replaced with the "Apply for Whitelist" button. Click on it and complete the simple procedure to get access to bulk ordering and other privileges.
Then go back to the DSers dashboard and click the "Settings" button in the bottom left of the sidebar. We see various sections labelled Account, Shipping, Tracking, Notification, Pricing Rule, and Other that we can use to set up the DSers tool according to our needs.
In the Account section, you can manage settings like email, password, and your WooCommerce and AliExpress accounts.
The Shipping section lets you set up default shipping methods for specific countries. Click "Turn on" to start. Then select a country from the dropdown. Add the shipping methods in order of your preference. You can similarly set up shipping for other countries.
If you want more control over shipping, enable the Advanced option. Then select a country from the dropdown. We can now automatically select shipping methods based on filters like delivery period and shipping cost. For example, you could set up the shipping in such a way that if a product needs to be delivered to the United States, DSers will choose a shipping method that takes fewer than 7 days and costs less than 10 dollars.
If you have some popular products, you can also set default shipping methods for each AliExpress product here.
In the Tracking section, you can simply select a default shipment tracking provider for your store. Just turn on the slider and choose one from the dropdown.
The Notification section lets you keep track of your AliExpress product inventory and price changes, if any. You can also set up automatic actions to be taken when certain stock conditions are fulfilled.
In the Pricing Rule section, you can determine how the prices are decided for your dropshipped products. You can modify the original price by adding or multiplying it with a fixed number. You can also add a "Compared at price" setting to create an artificial sale on your store with a crossed-out price.
For more customization, click the "Advanced" button. Here, you can set pricing rules for various cost ranges. We can add 20 dollars to products costing between 0 and 10 dollars, 15 dollars to products between 10 and 30 dollars, and 10 dollars to all other cost ranges.
Finally, in the Other section, you can manage order number synchronization, cancelled order optimization, and other general settings. 
Importing Products to Your Dropshipping Store
Once our Dsers is set up, we can start importing products using the Import List tab under Products in the DSers dashboard.
To find a product, head over to the AliExpress website. You can look for products by simply exploring the home page. You can also use the product categories or use the search bar. 
Pro tip: You can use the AliExpress Dropshipping Center to find great products for your dropshipping store. You can use filters like product category, shipping location and destination, delivery time, and price range to find products your visitors might like. You can also look at the total orders, rating, and the sales performance of a product. The Analyze button will give you an even better idea about the product's sales volume.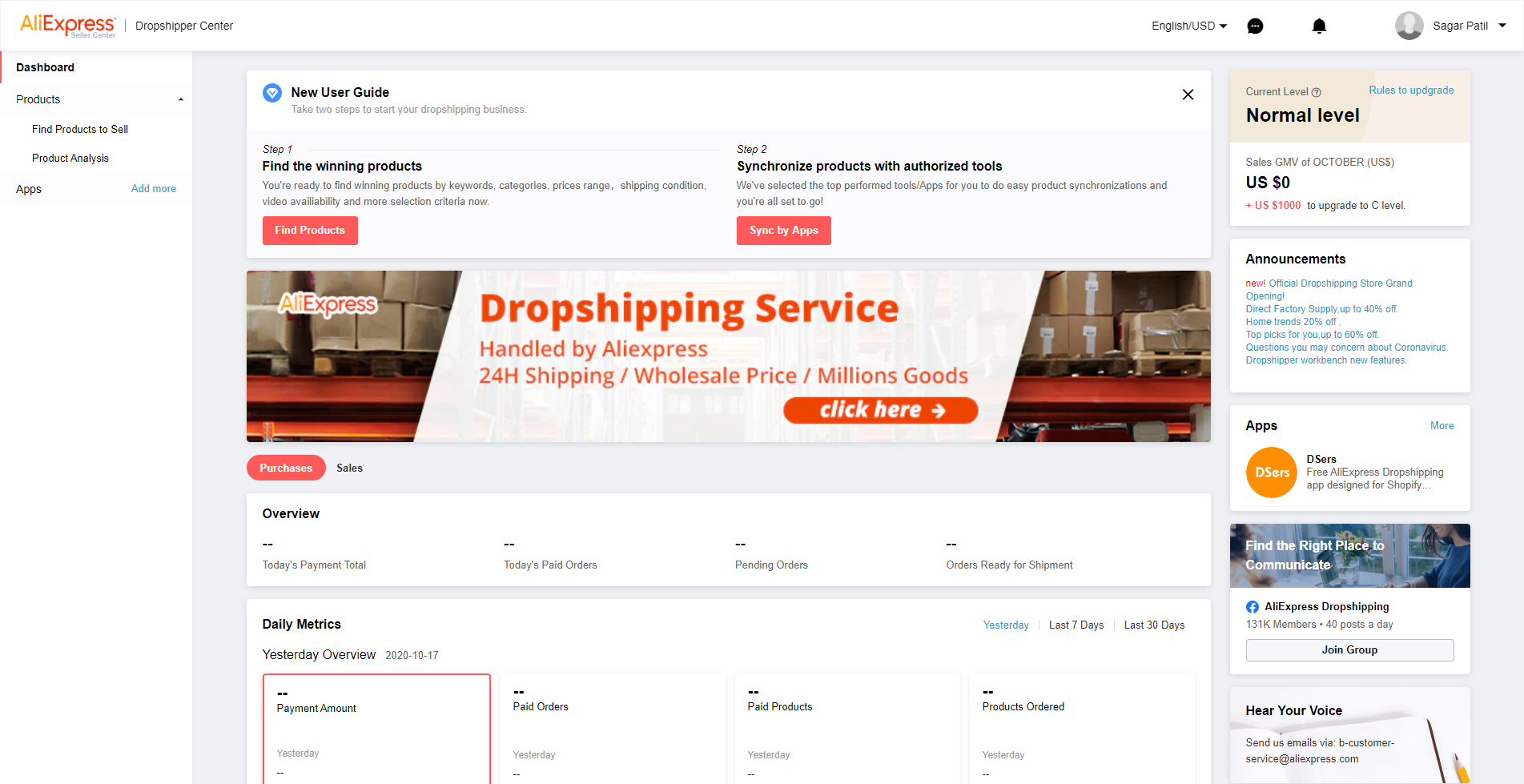 When you find a product you like, you can click on the "Add to Dsers" button to import it to your DSers import list. However, this button will only appear if you have the DSers extension installed on your browser.
You can also copy the product's URL and paste it in DSers to import it. After importing, you can perform actions like editing, deleting, tagging, or splitting the product.
In the edit section, you can edit the product title and assign categories and tags to the product. The variants section lists the details of every variant of the product. You can also edit the price of variants here. 
In the description section, you can edit the existing description or even add your own. The images section lets you view and remove any images that have been imported with the product. Finally, you can view the product's shipping info like shipping company, cost, and delivery time.
When you're done setting up the product, you can make it live on your store by clicking the "Push to WooCommerce" button. Shoppers can then view and buy the product from your shop page.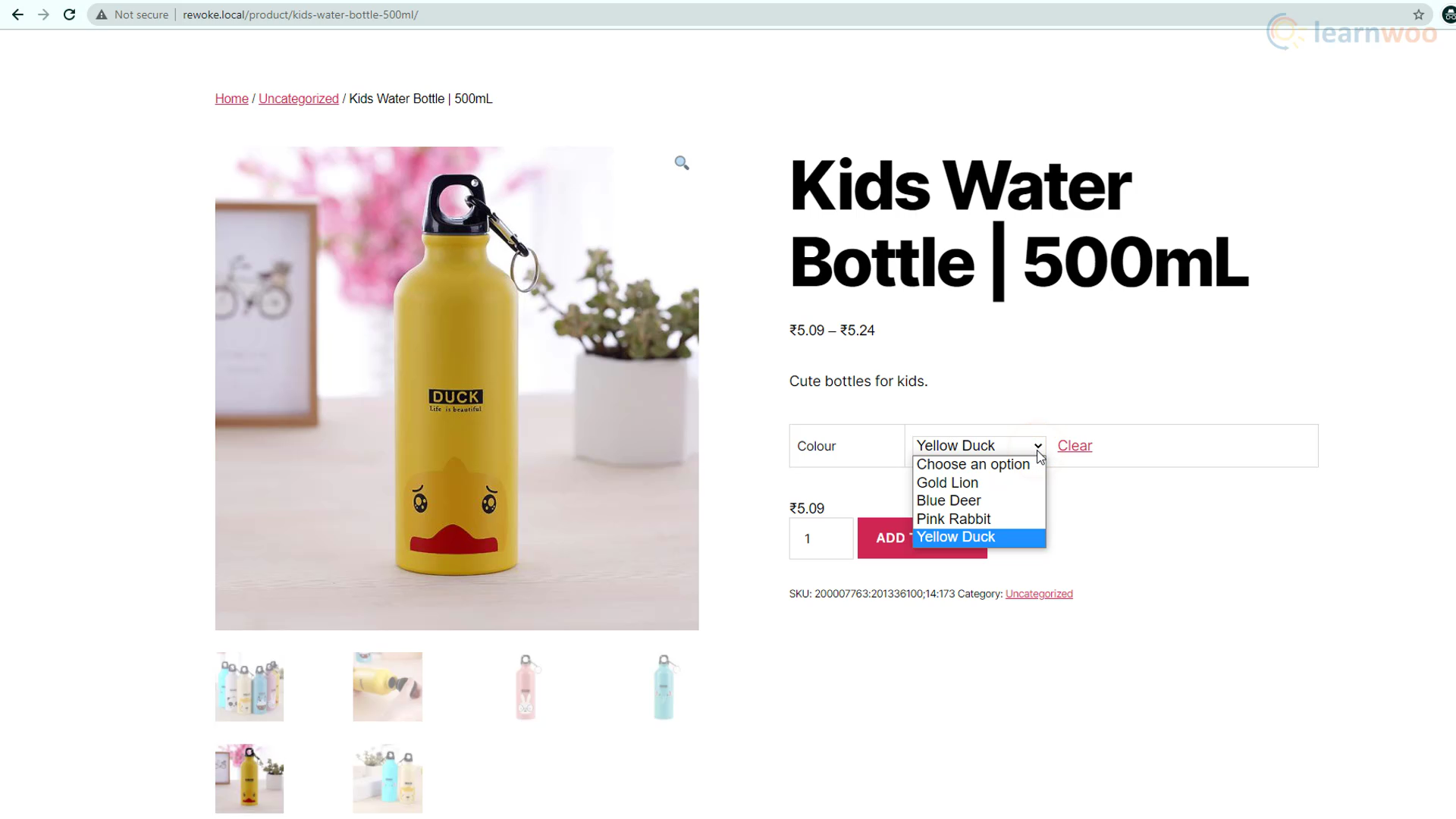 And once the customer has made the payment and placed the order, you can place your order to AliExpress using the Orders section. Just select the products and click on "Place multiple orders". 
You can then view and change the shipping information before confirming the order. The order will then be fulfilled by the selected shipping provider.
If you prefer to follow along with a detailed walkthrough video, check out our video on the process:

Further reading