Last updated - October 19, 2020
WooCommerce is one of the most loved eCommerce platforms in the world, thanks to its affordable nature, and the flexibility it offers to extend features. As a WooCommerce store owner, you might be looking for the most suitable solutions in different departments of store management. Enhancing sales and conversions is one such aspect that needs the store owner's attention quite regularly. In this article, we will help you get acquainted with some of the best free WooCommerce plugins to increase sales and conversions on your store.
As you know, Mailchimp is one of the most popular marketing automation solutions in the world. You can use this plugin to automatically sync your WooCommerce store data with your Mailchimp account. Mailchimp for WooCommerce plugin will help you create targeted marketing campaigns and also to follow up with customers who have already made a purchase on your store. You will also get assistance in abandoned cart recovery, product recommendations and to measure the returns of your marketing efforts.
Features
Automatically sync Mailchimp account with WooCommerce purchase data.
Easily follow up with customers after purchase and to recover abandoned carts.
Embed popup forms to enhance email subscriptions.
Segment customers to create targeted campaigns.
Reviews are one of the essential aspects that influences conversions on an eCommerce store. With the Customer Reviews for WooCommerce plugin, you will be able to persuade customers to leave reviews on your store. You can enable automatic review reminders that will help in increasing the number of reviews and thereby your store's social proof. Moreover, the plugin helps to make reviews more effective by letting customers add pictures. Also, it offers options to display review summaries on product pages, trust badges, and also let customers validate reviews by voting.
Features
Set reminders to inspire customers to leave reviews.
Enhance customer reviews with images, trust badges and review summary.
Offer discounts for those who leave discounts.
Easily import reviews.
OptinMonster is a marketing toolkit that will help you improve your sales and conversions. It primarily helps you in designing popup forms that will help enhance your customer base. Moreover, it offers an advanced targeting process to let you display the right form to the right customer. And it offers wide range of options so that you can choose the right one for your store.
Features
Create attractive, exit-intent popups.
Advanced targeting and personalization strategies.
Diverse types of popups.
A/B Testing and accurate analytics insights.
Providing an option for customers to add products for later could be a good strategy to boost conversions. TI WooCommerce Wishlist plugin will let you provide an option for your customers to add products to a wishlist. You can customiz the appearance of the wishlist button on the frontend. Moreover, customers will be able to share wishlists with their friends through social media channels as well. And, the products will be automatically removed from the wishlist when they are added to cart.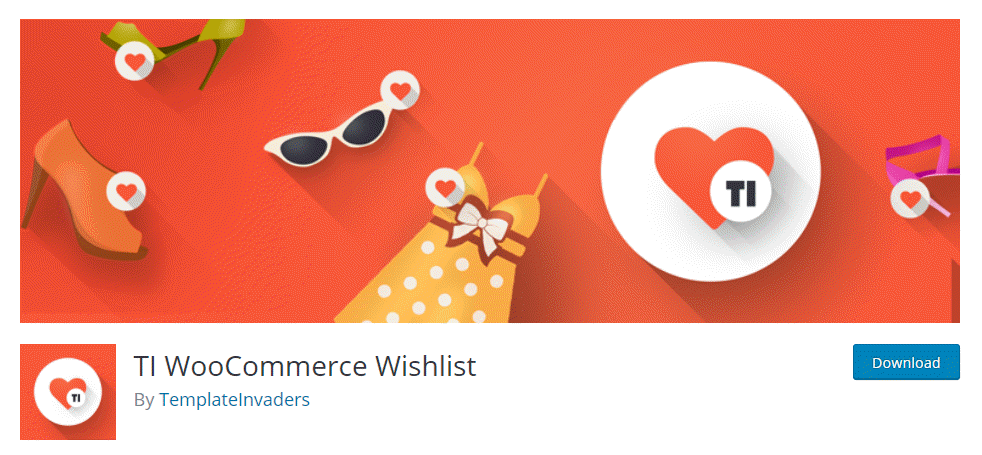 Features
Helps customers add products they are interested in to a wishlist.
Customize the position and placement of the wishlist.
Predefined icons and options to add custom ones.
Share wishlists on social media channels.
Product Feed PRO for WooCommerce plugin will help you generate product feeds for different marketing channels. It offers more than 100 predefined templates suited for various marketing platforms. Also, there are no limits to the number of products or feeds you can add. And, you will find advanced filters to include products selectively to the feed.
Features
Create product feeds for different marketing channels.
No limits on the number of feeds or products.
Advanced filters to select products.
Intuitive configuration.
You can transform your WooCommerce store into a multi vendor marketplace using the WCFM marketplace plugin. It will help you with a powerful commission system and a convenient options to manage shipping. Moreover, you will have an extensive set of payment options and the flexibility to control the withdrawals. It has several add-ons to help you integrate live chat, a refund module, and more.
Features
Comprehensive multi vendor plugin.
Flexible options to manage commissions, shipping, payment and withdrawals.
Modules to integrate additional features.
Compatible with several popular plugins.
You can remove the purchase capability of your store and transform it into a product catalog with the help of ELEX WooCommerce Catalog Mode plugin. It will help you remove or replace the Add to Cart button, or display a custom text in its place. Similarly, you can also hide product prices and display a custom text. Moreover, the plugin helps you specify external urls to redirect customers. The premium version of the plugin helps with role-based pricing and more.
Features
Switch your WooCommerce store into catalog mode.
Remove or replace Add to Cart button.
Hide product prices.
Redirect customers to an external page.
You can track the performance of your marketing efforts with the help of WooCommerce Conversion Tracking plugin. You can add the tracking code to different pages on your store relevant to conversions such as Cart, Checkout, user registration, etc. It supports integration of Google Ads, as well Facebook, Twitter and others.
This is a great plugin that will help to enhance the default coupon functionalities of WooCommerce. With the WooCommerce Extended Coupon Features plugin, you will be able to create automatic coupons and url coupons. In addition, you will be able to restrict coupon application based on user roles, shipping methods, payment gateways, etc.
If you are looking for a solution to easily edit product properties in bulk, you can make use of the ELEX WooCommmerce Bulk Edit plugin. It will help you edit title, SKU, weight, price, attributes and more with an intuitive user interface. The plugin also helps you filter products based on different parameters such as tile, attributes, categories, price, etc. You can check out the premium version for advanced features like support for variable products, scheduled bulk edits, custom meta fields update, etc.
Features
Bulk edit a wide range of product properties easily.
Set filters for selecting products to bulk edit.
Ajax preview.
Append, prepend and replace values easily.
Cart abandonment is one of the constant woes of an eCommerce store owner. You can use the WooCommerce cart abandonment recovery plugin to send a set of follow up emails when a customer abandons the cart. The plugin will capture the email ids from the checkout page, and you will be able to customize the frequency of mailing. Moreover, to ease things, you will find a range of templates as well.
Features
Create a series of abandoned cart recovery emails.
Provide unique checkout links so that customers can continue from where they left off.
Templates to help you get started easily.
Generate unique coupon codes.
This plugin lets you create a product enquiry button on the product pages so that customers can contact you with their queries. Product Enquiry for WooCommerce is an ideal option for customers to negotiate for quantity-based discounts. Moreover, the store owner will get an email notification when a customer submits a product enquiry.
Features
Add a product enquiry button on product pages.
Customize the position of the button.
Translation ready.
Email notifications to store owner and customer.
With the help of Ajax Search for WooCommerce plugin, you can improve customer experience on your store. The plugin will allow customers to search for products based on different parameters such as title, description, SKU, etc. And in the search results, it will display product images, price, etc. It is quite easy to configure as well.
With the help of ELEX WooCommerce Name Your Price plugin, you can provide customers to choose their own prices while checking out. Moreover, you can set a minimum price, below which customers won't be able to check out. The plugin lets you set minimum price for all products globally or only to selected products. And it works on simple products as well as variations.
Features
Provide an option to customers to choose their own pricing.
Set a minimum price.
Global or individual settings.
Works with simple and variable products.
This plugin will help you provide a button on the Shop page so that customers can have a quick view of your products. Instead of opening the product page, users will be able to take a peek into the product's features through a modal window. You can customize the appearance of the button and the modal window.
Discounts are an important factor for eCommerce conversions. With the ELEX Dynamic Pricing plugin, you can set discounts on specific products or categories. You can set discount rules based on weight, quantity, price, number of items, user roles, etc. Moreover, the plugin lets you display a pricing table on the product pages. And, you can set a minimum discount limit so that discounts won't affect your store's profitability. With the premium version, you can set up discount rules at cart and combinational level, as well as BOGO discounts.
Features
Set up discounts at product and category levels.
Configure discounts based on various parameters.
Display pricing table.
Set a maximum discount limit.
This plugin helps you integrate Facebook with your WooCommerce store. It lets you manage your ads on the social media platform more effectively. In addition, you can upload your product catalog to Facebook and configure a new retail channel. The plugin will help you reach a wider audience.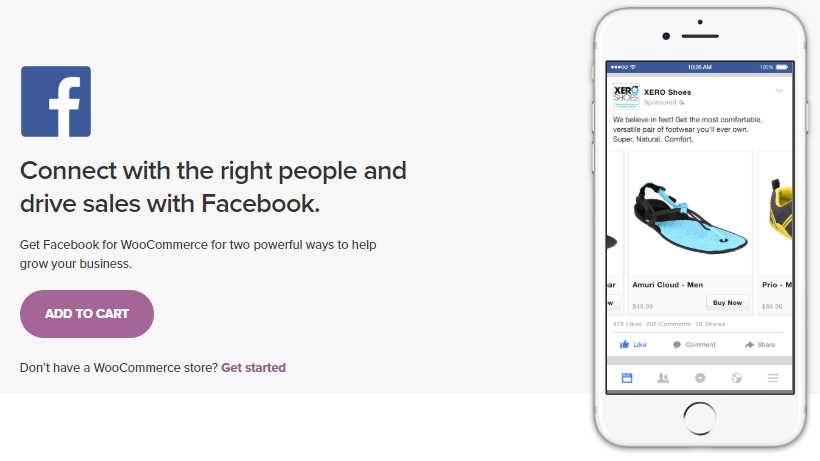 Site Kit plugin will give you a lot of insights to help you understand how users are interacting with your site. The main advantage will be that you will be able to access the reports from multiple Google tools in one dashboard. Moreover, it will be easy to set up without having to edit the source code of your site.
You will be able to customize the WooCommerce checkout page effectively using this plugin. It will help you add, edit and remove fields in the checkout page. You can add custom fields from different field types such as input text, select, password, email, etc.
This plugin helps you acquire new customers through word of mouth publicity. You can create unique links for your existing customers, which they can share with your friends. And when the new customer makes a purchase, you can provide a coupon to the customer who referred them. The plugin allows you to customize the coupon value as well.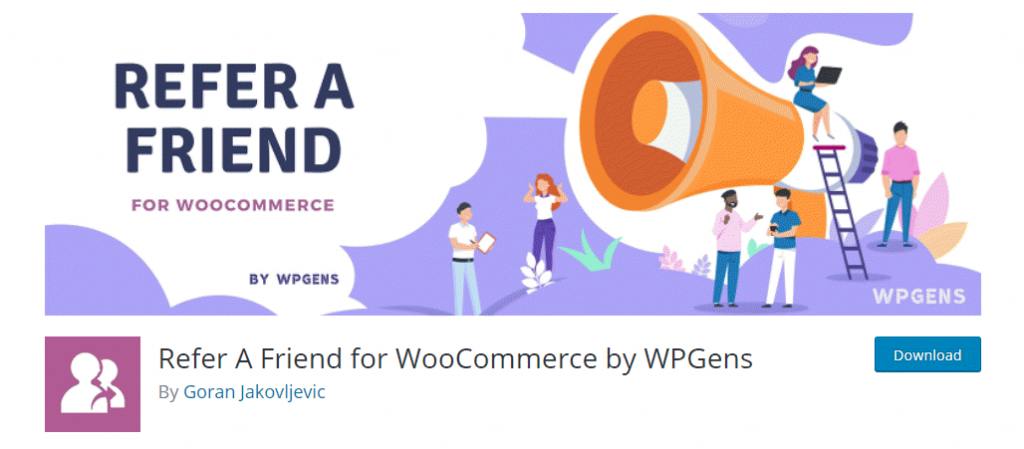 Hopefully, you can use these free WooCommerce plugins to increase sales and conversions on your store. Leave us a comment if you have a query.
Check out the video below:

Further reading