Last updated - July 8, 2021
When most people think of making a dating site that works, they believe that they have to generate a native system. That is not necessarily correct; you can make a functioning dating service using WordPress. The website creation model can help you develop a service that operates in any niche you want within the overall topic of dating. While this might seem mightily confusing, we're going to show you some of the base concepts about developing your own functional dating service.
Creating your own WordPress site – initial considerations
Prior to introducing you to the user-friendly attributes WordPress offers as a platform for building a dating service, it would be worth taking a step back. The rising demand for dating outlets means this is a competitive market. So, before you even get as far as browsing through themes and plugins, you'll need to have a firm concept in mind. What particular niche do you wish to explore? Do you want to take a high-level view, aiming to use WordPress to create a generic site which you can refine to make its functionality attractive to a wide cross-section of prospective customers? Or do you have a distinct area you would prefer to focus on? There is no right or wrong option – the success of your venture will depend on your creativity and vision.
Peculiarities of Creating a Website in the Dating Niche with WordPress
Before we start getting into depth with some of the deeper topics, it's worth checking into the peculiarities of developing a dating site with WordPress. While this content management system powers much of the internet, it does not have all the native elements that one would see in a typical dating site. After all, a true dating site is basically a social media site with a complex search algorithm.
Fortunately, WordPress empowers the user to handle many of the unique tasks that come with operating a dating site. For example, payments on the site can be made through secure plugins with safety features and encryption—in other words, customers can trust your site.
Another peculiarity of an online dating site created using WordPress is that an entire plugin is made for helping sites get started. The WPDating Plugin can help a website look attractive and professional with very little need for creativity and coding on the part of the site operator.
Better still, the WPDating Plugin is very useful in the sense that it works in conjunction with many other plugins to allow for language translations, SEO, and mobile optimization. While a dating site made through WordPress will be a more involved affair than making a simple storefront online, it's a process that is helped by the unique dating aspects introduced to the site.
What are the Benefits of Creating a Dating Website in WordPress?
Now that we know about the peculiarities and some challenges that are inherent with making a dating site in WordPress, it's important to consider the outright benefits of working with this site maker. Here are some of the reasons that many developers will want to rely on this platform to make their dating site dreams come true:
Easy to Use
Even inexperienced site builders can make a dating site thanks to all the different plugins that are available on WordPress. You're only responsible for designing the framework of the site and seeking the parts that work best for you. There is no need to have a complete background in building a site from the ground up if you're trying to be successful with this niche.
An Open Source Solution
When you begin developing your online dating service, you're going to need a lot of different resources to make your site function. Fortunately, WordPress is an open source solution. That means you will have a lot of scope for custom developement efforts. The only thing is that when you use open source products on your site, you must have stronger security to subvert any attempts to use the open code against you. 
Best WordPress security plugins.
Mobile Friendly
The future of online dating is mobile, and that means you need to optimize for this outcome right away. Survey participants from IwantU confirmed that they use mobile versions of sites most of the time. Fortunately, WordPress gives every developer access to the tools needed to make your site responsive and stand out from the crowd.
Themes 
Themes are digital templates that allow your site to get up and running with very little effort. You can get access to tons of different themes that you can quickly switch to suit your business' needs.
These benefits make WordPress stand head and shoulders above other platforms. 
What Themes Will Help Create a Successful Dating Site
The themes on WordPress are what help set it apart from any other site development service on the market today. That is why we are going to take a look at some of the top dating themes to show you their benefits and how they make online dating site development simpler.
Sweet Date works with Buddy Press, giving it a social media feel that helps the site designer build a community on their service. This particular theme is also very useful for those that want to offer premium services. It's tied to PayPal, a popular paying source, through a customizable membership plugin, so you can get payments from the premium members of your dating service.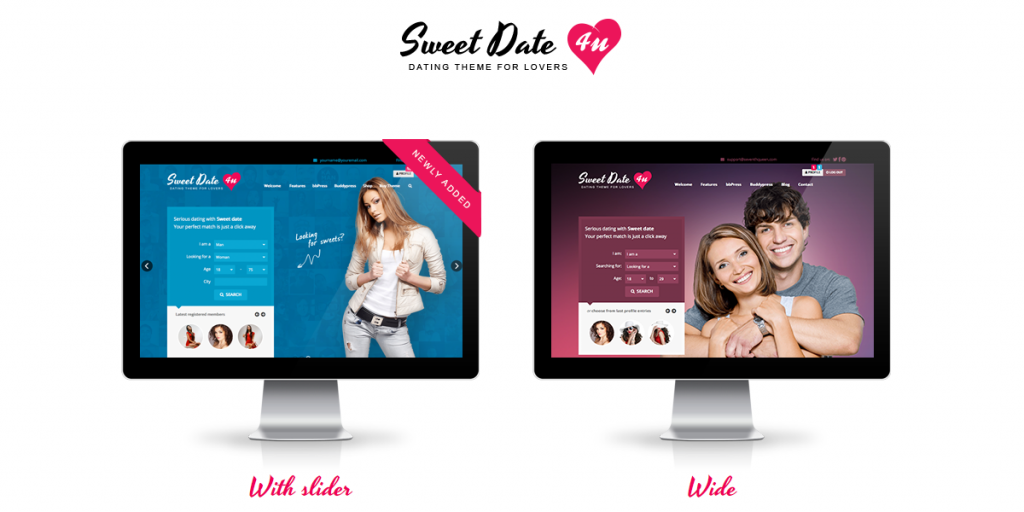 The main draw of the Seeko theme is that it has a customizable searching feature built into it. In other words, your users can make use of a site made with this theme to seek romantic partners based on criteria in their profiles. You can make free or paid profiles on this theme, too.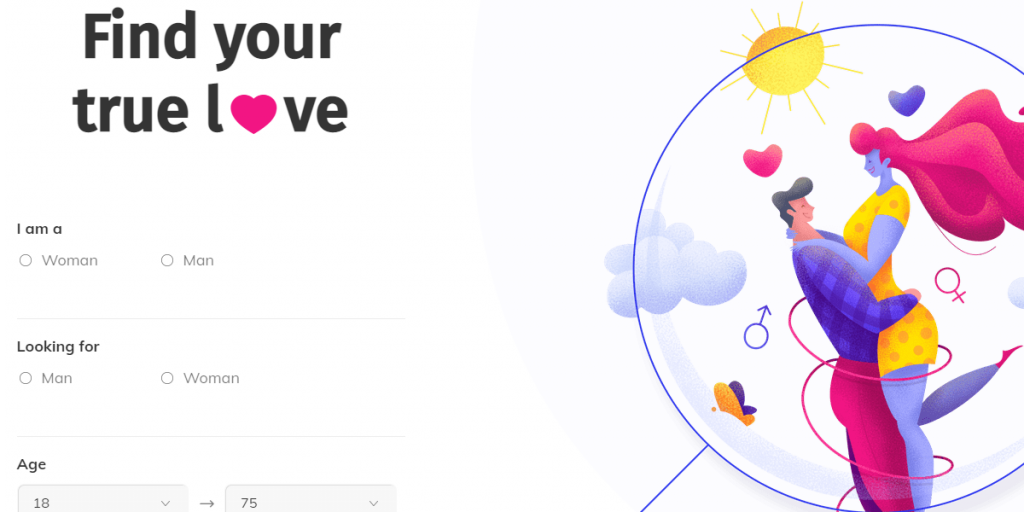 Gwangi is a great resource for starters because it comes with many different website demos that will help you get started. The theme is highly customizable if you would prefer to give your dating site a little uniqueness. Gwangi also has a full bouquet of functions related to monetization.
LoveStory is a very useful theme because it gives your site users the best profile generation experience of the bunch, in our opinion. The profiles can be incredibly detailed. Also, you can set up many parts of a payment system comfortably using this theme as well. 
These are some of the top themes on WordPress directory, but you can find others that are just as useful.
Making a dating site is something that more people want to do now than ever. Online dating represents an attractive business proposition because this is an activity that is increasing in popularity. This isn't just down to the ongoing global pandemic restricting traditional areas where singles would socialize, making the virtual environment more attractive. The fact new sites are being launched regularly, through native systems and WordPress, means the diversity of what's on offer is also expanding. More choice means this avenue for matchmaking is even more attractive to newcomers. 
The dating industry is worth billions, so the market cap for this industry continues to grow, and people want to be a part of it! WordPress is a great tool that can make those dreams come true with simple themes and plug-ins that don't require a lot of programming knowledge. Customizing your future dating site is quick and easy when you use this service!
Further reading