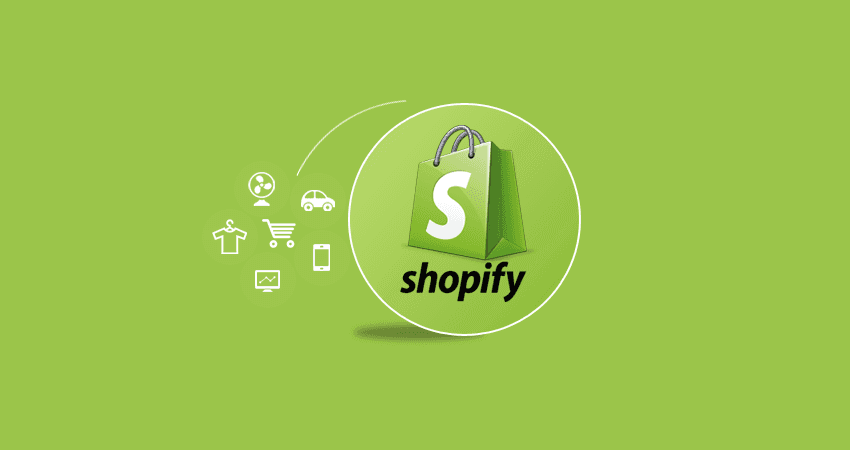 Shopify is one of the premiere eCommerce platforms, especially for small businesses. For a one-two combo of ease-of-use and top-notch features, it can absolutely be the perfect fit.
As most Shopify developers know, to get the most out of the platform (or any eCommerce platform for that matter), your Search Engine Optimization (SEO) game had better be top-notch. You may have the best content out there and still get overlooked by search engines and outranked by your competition if you've ignored some tried-and-true basics of SEO. Content is king, to be sure. Just don't forget about those links because SEO is Pope! …Czar? …Emperor? They're both really important!
That being the case, how exactly do you SEO? Let's take a look at some simple SEO tips and tricks recommended by expert Shopify developers. Utilize these, and reclaim your throne at the top of Google's page one rankings!
Some Good News
Let's start off with some good news. Shopify has already done a lot of the SEO best practices for you. How nice of them!
They've taken care of your sitemap file for you. This little thing is what helps Google find your pages, essentially. If a search engine doesn't know you're there, it certainly isn't going to be putting you on the page one search results.
Your robots.txt file is also generated for you. This makes sure all the robots continue to do your bidding and don't turn on you, Terminator-style. Just kidding. It basically blocks Google from indexing certain redundant pages that you don't need for it to.
Dynamic parameters aren't an issue for Shopify. Have you ever seen a terribly long URL with far too much gobbledy-gook to possibly be useful? Dynamic parameters are all of that gobbledy-gook that comes after each "?". These things make it impossible to tell what the page is about and are generally just super confusing for Google. In fact, most experts have found that Google just ignores them when there are three or more. But good on you for choosing Shopify because they don't use that mess anyway!
Search engine optimization is not only about content. Your site's speed can have a drastic adverse effect on your SEO rankings. Shopify's servers are super-fast so that's another thing not to have to worry about.
One other thing is security. Out-of-date software is an easy way to create a hospitable environment for hackers and other kinds of malware. Shopify seems to take security very seriously so this would be yet another piece of the SEO puzzle that we already have solved for us from the get-go.
Tips and Tricks
So what do you need to do within your Shopify account to achieve "I Do SEO Best Practices" status? Let's dig in to the five simple tips & tricks for improving SEO using Shopify.
Site Architecture
Simply put, how navigable is your website for your customers? Google rewards sites that are easy navigate. It doesn't want you to try to game the system, either. No human has any use for a sidebar that scrolls down five pages long just to fit in every imaginable keyword related to "clothing" and neither do search engines.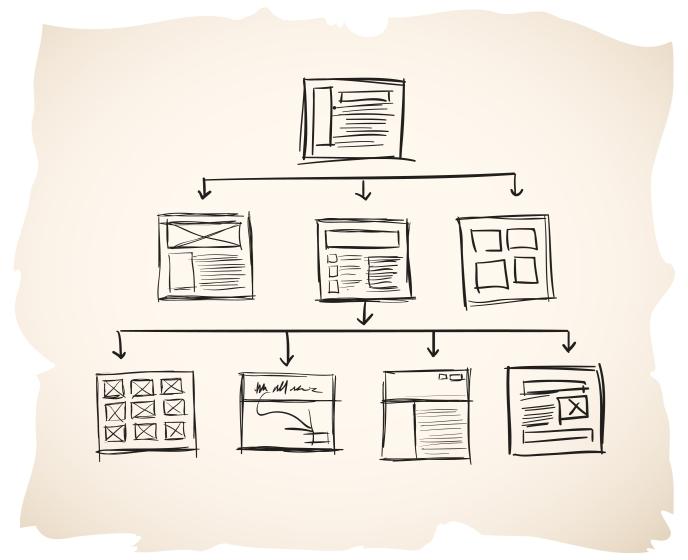 Just make your pages and Collections easy to find and move through. Speaking of Collections, which are your groupings of products into a shared page because of a certain attribute, they should be a cohesive set of items that make sense together. Just remember KISS: Keep It Simple, Stupid.
Accessibility
Google wants to help users do what they want. To that end, it is looking for sites that are set up to give a good experience to all users. It's looking for things like having the proper setting for targeted country and language. Both can be checked in your Google Search Console (which you definitely want to check to make sure you have set up correctly). Here you can also check your Blocked Resources to ensure that you don't have any relevant resources that are being blocked by a third party.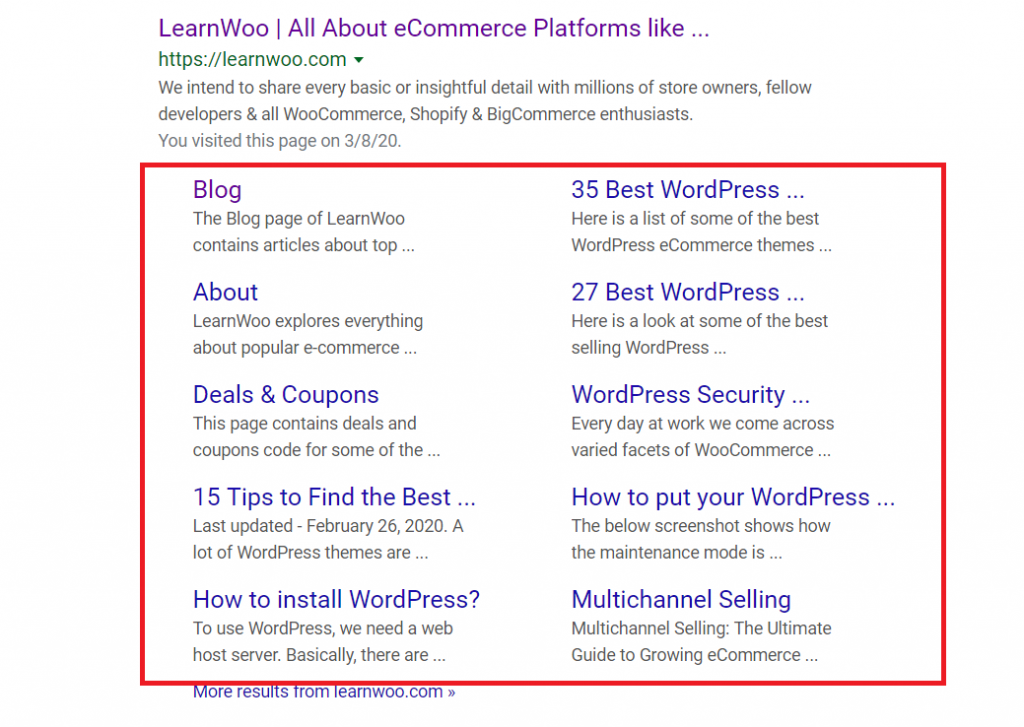 Other things to think about with regard to accessibility is Schema Markup. These might also be called structured data and refer to that nifty extra content that Google sometimes lists in a site's search listing like reviews & stars or price. You just need to be careful that your data is entered correctly so that the markup will have a chance to show up.
You should definitely be using product markup. This would be identifiers like brand, SKU, manufacturer's identification number or color. You can also use Shopify's official Product Reviews App to ensure that the correct schema is being used for any reviews your site may have.
The number one factor in search results for Google Images is your alt tags. First, make sure all of your images are using them with relevant keywords. Second, trim down any that are over 100 characters. The Alt Text App can assist you with this if you don't have the time to do them one by one.
Usability
Usability is like Accessibility only with a focus on what a typical person experiences on your site with typical equipment.
Most of your website's views are going to be coming from mobile devices now so it is imperative that your site present well to the mobile screen. Google Search Console can help show you where you score on Mobile Usability. It also has a mobile-friendly test you should run.
Internal links are a great way to help with your site's navigation and general usability. Any time you link to something that is still within your site's domain is an internal link. Just make sure you use them where they're appropriate. Try scanning some of your text-heavy pages to find places where it would be useful to link back (and forth) to a relevant product or page.
When someone clicks a bad link or tries to go to an old page that no longer exists, they will see a 404 page. You can view yours by intentionally going to a URL like www.yoursite.com/errorpagetest and see how your site displays the 404 error. Edit it to make sure it is clear to the customer that this page no longer exists and give them a way to contact you if they feel this is in error and the page should be showing up.
Content
Not all content is created equal. Mostly, it needs to be relevant. Use effective keywords across all product pages, articles and headings. Just as well, your title tags – the main heading listed in blue in Google search results – should include your keywords, be readable and match the content from the page it's linking to. Shoot for 50-55 characters – not too little and not too much.
This all goes for your meta descriptions, too, except that they can be longer at 145-160 characters. This content can be filled in on your product pages. Meta keywords, however, can be avoided because they don't have an effect on SEO.
Your product Collections should all have headers with fresh content relevant to the products listed therein. Make sure your product content is rich, as well, by including as much information on the product as you can. Include dense descriptions but also how the product is used or customer reviews.
Create thoughtful pages for About Us, Contact, and Shipping and Returns Policies. It helps build trust between you and the customer, not to mention Google.
Blogging is wonderful content but only if it's relevant. Do not write a blog to the search engines. It isn't going to help and you'll just end up frustrated. Write useful, helpful articles that bring your customers in and cause them to appreciate you in a new way. They'll start thinking of you as an expert and a resource and begin coming to you more often. They'll also be more likely to share you with others.
Links
Google scores a site's "Domain Authority" and "Page Authority". These are used hierarchically to determine the site's link authority. A link from a huge website like BestBuy.com is going to be considered much more potent than the same link on a small site.
The amount of links is considered by Google to be important as well. External links are more valuable because they can't be fabricated as easily as internal links. But internal links are still great to use as long as they are relevant. Search engines like them because it helps them understand the hierarchy of your site.
Further reading