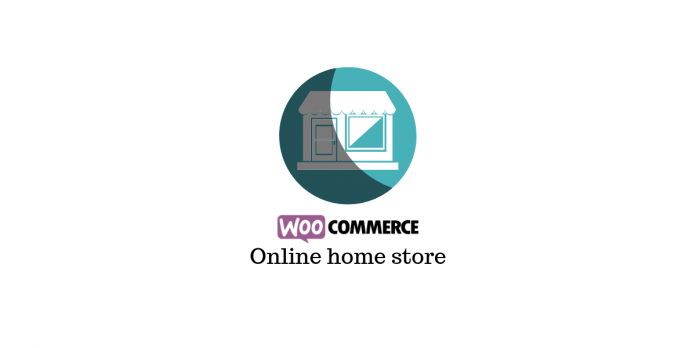 Last updated - February 24, 2020
Do you still wonder about how to make your online store successful? Or you don't know how to improve customer service? Only WooCommerce can help you with all those questions. Don't lose your time. Achieve your success with WooCommerce right now!
Creating your own online store is not an easy task. The online store requires special effort, time, and fantasy. However, its maintenance and development become even more difficult. It's not enough just to create something. Without control and continuous improvement, nothing will work. In this article, every owner of his own online store will be able to find out how much progress can be achieved, why customer service has to receive more of attention and why how the WooCommerce can help every entrepreneur to achieve even greater heights.
Why is Customer Service Important in an Online Store?
What is most important in online store development? That's right, it is customers. After all, the success of your personal online store depends only on them. Clients are the target audience of any online store, so you have to think about good customer service to meet their demands. As you know, a satisfied customer is the best and most effective advertising for the online store. But a frustrated and dissatisfied customer is the biggest anti-advertising for your online store. That is why it is so important to take care of customer service in order to make clients happy with every moment of cooperation with you, starting from visiting your online store and ending with the use of the received service or product. So, if you are interested in developing your customer service, you have to know about WooCommerce. This is a great helper to ensure excellent customer service of your home online store. And before you run for looking for this miracle cure, we suggest beginning from the understanding of what this magic concept is.
First of all, it is a tool that will help your online store to become even better. Thanks to its simple and functional database, WooCommerce will be clear to every user. WooCommerce is based on WordPress that is why it allows the user to fully adjust the site to his own requests. WooCommerce is the first in the list of the most convenient and efficient tools for creating the most productive customer service in the personal online store.


What Makes WooCommerce So Popular for the Enhancement Customer Service of a Personal Online Store?
This tool takes the first place among the services that able to create effective customer service. WooCommerce has several advantages among similar tools. And here are the main qualities that distinguish WooCommerce from any other:
Free access. This is one of the most enjoyable features of WooCommerce. Each user has a chance to evaluate all the features of this tool for improving the level of home online store customer service for free. However, be careful, the one who tried WooCommerce once, will no longer be able to forget about it.
Versatility. The user has the ability to add to WooCommerce all the necessary third-party plugins in order to customize this assistant for themselves and make their own customer service one of the best on the whole Internet.
Open-source. Thanks to this function, the entrepreneur has the opportunity to check the status of the code, and in the presence of bugs, correct or expand the code.
Availability. WooCommerce works equally well on any device. Develop your online store, as well as improve customer service at any place and at any time.
Ease. WooCommerce can be used even by the most inexperienced user to develop the best customer service for personal online store.
Perfect design. Perfect just because of you! WooCommerce allows each user to customize the interface to their own taste.
How to Get a WooCommerce Recipe of a Successful Improving the Customer Service of Online Store?
Due to its simplicity, you have to take just a couple of steps to get the WooCommerce for working and developing the customer service of your own online store. Follow the next points and get down to business with WooCommerce!
Purchase of a domain name and hosting. It is important to remember that this should be done only from trusted sources;

Download WordPress;

Download the WooCommerce plugin and install it;

Customize the WooCommerce plugin.
After these steps, you are ready to make your online store more profitable, and customer service more functional.
You can find more information on how to start an online store from scratch using WooCommerce here.
Improve the Customer Service with WooCommerce
Customer service is the basis of any online store. Every aspiring entrepreneur is required to know this and take into account when improving their own online store.
With WooCommerce, setting up a system of customer service is much easier. The more the client is involved, the more often he will turn to your online store. Accordingly, online store profit and sales will increase. Follow the next points with WooCommerce to improve the customer service of the online store. You can checkout WSDesk, a WordPress Helpdesk system. that will help you automate a lot of aspects of your customer support.
Interest a customer to your online store
In order to interest the client, it is important to understand his psychology and interests. Create with a WooCommerce a small questionnaire on the site, where every client will be able to mark what he likes. Using this data, you can improve customer service basing on the client interests.
Think about a mailing list
You can make a special email with an indication of various offers, as well as an indication of possible shares. Attracting attention is as important as high-quality customer service.
Create a recognizable design
WooCommerce allows you to make the design of an online store as interesting and unique as your imagination allows. Use all available WooCommerce resources to attract customers.
Set up clear site navigation with WooCommerce
There is nothing more repulsive in an online store than the incomprehensible arrangement of important sections. The feeling of comfort gives positive emotions and pushes to make purchases in your online store.
Use customer feedback
For greater comfort to customers and the refining of customer service, it is important to know that your online store is in demand. It is important for the customer to understand the experience of previous people who already buy something in your online store. Therefore, using WooCommerce, create a separate section with customer reviews. Remember that the design of each zone of your site is important for good customer service. Stick to one style and let the WooCommerce and your imagination do some work on the design.
Become a Kitchener of your own success
Try to plunge into the kitchen of creating profitable customer service and you can confidently say that WooCommerce is the best tool and consultant with making your online store superiorly. And there is nothing terrible because every housewife has a personal assistant, and she can proudly say: that's my kitchen advisor with choosing a technique! Customer service is your own kind of kitchen. Cook with your heart and with WooCommerce, choose the right way!