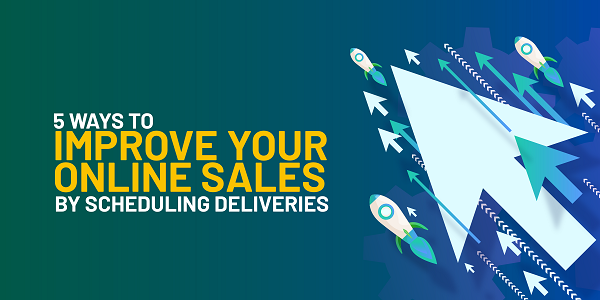 Last updated - July 8, 2021
Online shopping has been a trend for quite long. But, it is recently that online shopping has spread further to sell daily commodities like groceries, milk, fish and meat, etc.
Nowadays, many metro and non-metro cities around the world with daily delivery services for products for home chores. Just imagine a shopper who purchases the same product, say milk, daily since he has a regular requirement for it. If you are a concerned store owner, you would think something up to solve the shopper's trouble.
For serving a regular shopper better, the best tool is to make a delivery calendar for them and let them pick their items for a long period of time with a single order. For example, when a shopper buys 30 packets of milk on a single order, he can arrange delivery one each for the next 30 days.
Schedule Delivery For WooCommerce
Schedule Delivery has been a norm with most online grocery stores, milk vendors, water can vendors, etc. Even in online store platforms like WooCommerce, this is made possible using extensions like schedule delivery plugins.
Schedule Delivery for WooCommerce helps your customers schedule their deliveries on a weekly or monthly basis. As a WooCommerce Store Owner, you can serve your  regular customers with ease by delivering the required quantity on specific dates with a single order.
Main Features of Schedule delivery date plugin
Show Delivery Availability Before an Order is Placed

Quick & Easy View of Delivery Status

Have Individual and Global Availability Settings
Easy Calendar View to Plan the Product Demand per Week/Month
Put Delivery on Hold In Case of Unavailability
Now, let's discuss what are the attractive aspects of including the delivery schedule functionality on an online store.
More Regular Shoppers, More Sales
With an option to purchase on a long term plan, shoppers will be glad to use a service regularly, and for ordering more than one product with the schedule delivery option. Such an option will be a boon to those who depend on regular shopping for home chores and for pets.
With regular purchases and deliveries without failure, your shoppers will be happy to give good ratings and good word-of-mouth, thereby attracting much more regular customers to the shop. And there's the added benefit of a bulk profit with a single order.
Saves Your Shoppers A Lot Of Their Time
Scheduling deliveries save a lot of shopper's time. With a one-stop purchase for a month or two, shoppers will be care-free of regular purchases from there on. Moreover, scheduled online shopping also lets them free themselves from long queues in hypermarkets and physical stores.
The scheduling of deliveries can also save time for store owners since they won't have to follow the complete order completion round-ups like the invoice creation they do with every regular order. All the hassle makes way to simple and organized delivery process. Scheduling deliveries thus save the store owner's time too.
Scheduling Saves A Lot Of Stress
Try to imagine a shopper at the last point, rushing to find a store at night past eleven, for a bottle of milk or a loaf of bread. Is there a reason for such kind of stress? With an easy online solution for regular orders, there wouldn't be any need for such last-minute stress.
Shoppers will be relaxed once they know that they've scheduled their deliveries for their daily commodities for the next foreseeable future! Such deliveries are dependable and get the job done with little stress to the shopper.
Improve Your Production
Now that the shoppers have a lot of free time and lessened stress, they can get back to do what they are best at. Their mainstream activities get all the attention when they have off-loaded their unessential and mundane tasks like a daily purchase at a counter. 
Some scheduled deliveries also promise a route courier service, delivering the supplies to the workplace regularly, so that there's no need to stop or stall an operation for a routine delivery.
Save A Lot Of Your Shopper's Money
Most importantly, scheduling deliveries can save a lot of money for your shoppers. Regular orders and deliveries incur a healthy amount as delivery charges, courier charges, and also as shipping and packing fee.
On an utmost basic level, scheduled deliveries cost less than a regular and recurring delivery. They can be happy with the savings with the opportunity to plan ahead.
Conclusion
Majority of people make their daily purchases on a regular basis through their nearest physical stores. Even though they find such shopping as a routine, there are times when they really think if there was someone to bring the products to their doorstep.
While regular online stores are a relief for such routine purchases, doing that again and again on a daily basis is still a question of concern.
Scheduling products for a range of time with a single order is a proven solution for the problem. With proper planning of what to buy and when to buy, shoppers can be freed from all their troubles like loss of time, extra delivery charges, and last minute hassle.