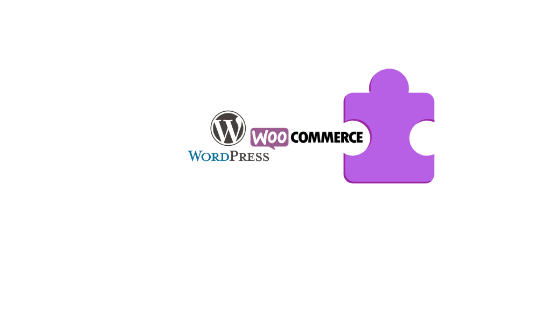 Last updated - February 24, 2020
WooCommerce store owners will be of different knowledge levels when it comes to technical matters. Some might be experts and some will have just the basic knowledge to handle the everyday aspects of their store. For example, they might have sufficient knowledge to install a WordPress WooCommerce plugin on their own.
Then there will be a few who is totally new to WordPress or those who have no time to look after the admin side of their store. Some of them might be even hiring experts to get help setting up their store. In any case, as a WooCommerce store owner, you will have to deal with plugins at some point.
Sometimes you simply want to test a plugin out to see how it aligns with your store. Hiring a developer might not be an option in all scenarios. So, in this article, we will address the basic aspect of how you can install and set up a WordPress plugin on your WooCommerce store.
Watch the video below or read on…
How to find plugins for your WooCommerce store?
There are several options when you want to find a plugin for your WooCommerce store. The primary option would be WordPress plugin repository, where you can find a large number of plugins for free.
The second option is through third party developers who will have a range of free and premium plugins. You can choose a free or premium option according to the specific requirement on your store. One marked advantage in choosing a premium plugin is the dedicated support that comes with it. It might be of great help for you if your WordPress knowledge is minimal.
Some of the popular third party developers with awesome plugins for WooCommerce are as follows:
How to Install a WordPress WooCommerce Plugin?
When it comes to installing a WordPress plugin on your WooCommerce store, you can take two approaches. We will discuss both in this article.
Installing directly from your site admin
In this scenario, you can search for a plugin on your WordPress website backend itself. For this, navigate to Plugins > Add New.
On the search box, type the name of the plugin you are looking for. All the matching results will be displayed. You can choose the right one and click the Install now button.
That specific plugin will be installed on your store. You need to click the Activate button after installing the plugin successfully to be able to use it.
Downloading the zip file first and installing
On the other hand, installing from a pre-downloaded zip file will be slightly different. You can search for the plugin on the WordPress repository or any of the trusted third party vendors and download the zip file. The downloaded zip file will be stored in a designated folder or location on your computer. You can login to your WordPress admin later and specify the navigation path and install the plugin.
For this, you have to navigate to Plugins > Add New.
Click the Upload Plugin button and specify the path to locate the zip file on your computer.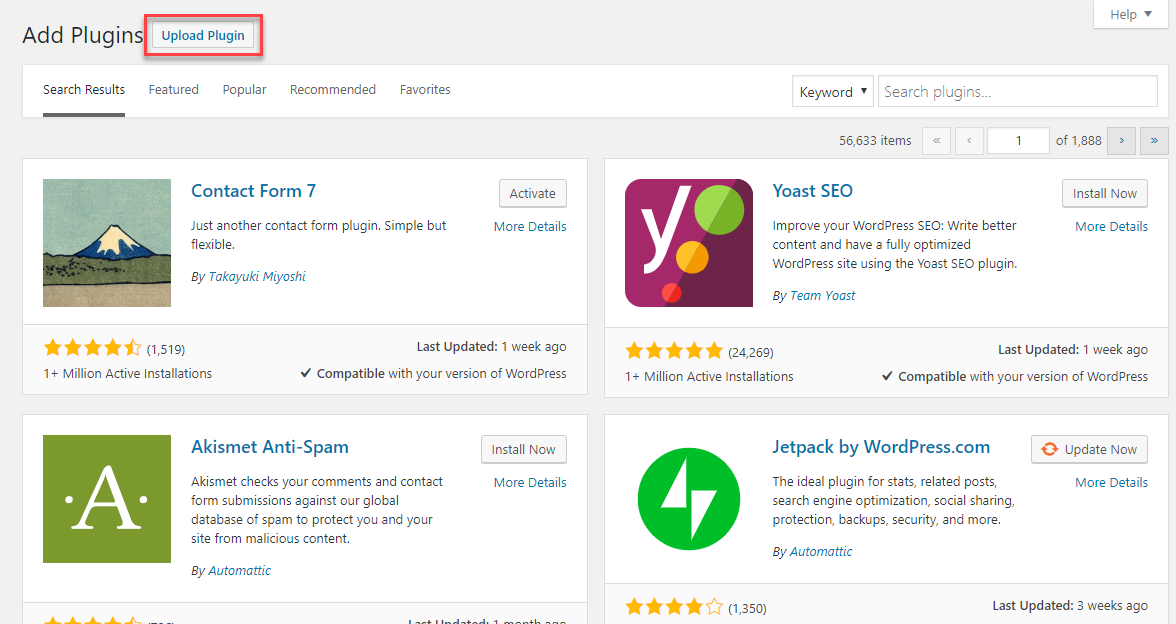 Click Install now button, and the plugin will be installed on your site.

As in the previous step, you need to activate the plugin to be able to use it.
Configuring a plugin
Each plugin will have its own requirements for configuration. This will be also dependent on the functionality that it alters or enhances. You may be able to access the respective plugins from the list of plugins on your WordPress admin side. For this, click on Plugins > Installed Plugins on your WordPress navigation panel.
Alternatively, you may be able to find the settings page of a plugin if it creates a separate option on the WordPress navigation panel itself.
For example, if you activate Akismet plugin, you will find the option on your WordPress admin panel under Settings > Akismet Anti-spam.
Once you access the settings page, you may need to enter certain details required by the plugin to get it working. It is advisable to refer to the respective plugin documentation to understand the requirements for configuration.
If you are still not able to configure a plugin, you should contact the developer or the vendor. Here is a list of links to the support pages of some of the popular WooCommerce plugin vendors.
Further reading