Last updated - November 29, 2022
More than merely a necessity for compliance, keeping accurate records is the basis of any prosperous internet business. Numerous organizations rely on the well-known product QuickBooks for this. Thankfully, it is compatible with WooCommerce, and is one of the best tools for building online businesses.
This post will go through the different kinds of QuickBooks connectors and how to set up a seamless accounting system for your online business using WooCommerce and QuickBooks.
Why Is An Accounting Platform Necessary?
Accounting software is necessary to successfully handle your books, just as spreadsheets are necessary to keep your data organized and Asana is necessary to stay on top of your projects. Many capabilities are available on accounting software, such as QuickBooks, to support the various use cases that might arise while operating an internet business.
WooCommerce-powered shops typically require a solution to deal with the expanding needs for bookkeeping. A well-executed accounting flow may ease the workload for your accountant and, if you are managing the accounts yourself, it also assists you in conducting a thorough analysis of your financial data.
Different QuickBooks Integration Styles
Due to its suitability for practically all business types and sizes, QuickBooks is the easiest accounting tool to use when getting started. But there isn't a common method of connecting it with WooCommerce. Therefore, before beginning the real connection process, it is crucial to discuss the type of QuickBooks integration with your company.
The ideal solution would be easy to set up and would synchronize data between QuickBooks and WooCommerce automatically. Customer accounts, invoicing, and inventories are just a few examples of the data.
Generally speaking, there are two types of QuickBooks and WooCommerce connectivity.
One-Way Data Integration
For companies who need to transmit particular data from WooCommerce to QuickBooks, one-way data connectivity is certainly a great option. Moving WooCommerce orders to be filed as a sales receipt by QuickBooks is a common example.
Although often straightforward and inexpensive, this kind of integration is not scalable. Given the likelihood of unforeseen and unanticipated use cases, you might want to consider the second kind of integration.
Two-Way Data Integration
With two-way data connectivity, more data items are synchronized between WooCommerce and QuickBooks in real-time. When it notices a change, this integration changes many pieces of data, updating both WooCommerce and QuickBooks appropriately. Scalable two-way connections can meet the expanding demands of an online organization.
Issues to take into account
Before choosing the best solution to manage your books, you need to take into account a number of variables. More specifically
Data type: This directly affects the kind of QuickBooks integration you require.
The sales channels: While some companies solely sell online, others do so on a variety of websites including Amazon, eBay, etc.
Financial plan: The decisive decision is usually your money because various solutions provide various offerings. Choose the option that best fits your needs and falls well within your budget.
How to Connect QuickBooks and WooCommerce
We will be using QuickBooks Sync for WooCommerce to quickly combine WooCommerce with QuickBooks. Downloading this extension is cost-free.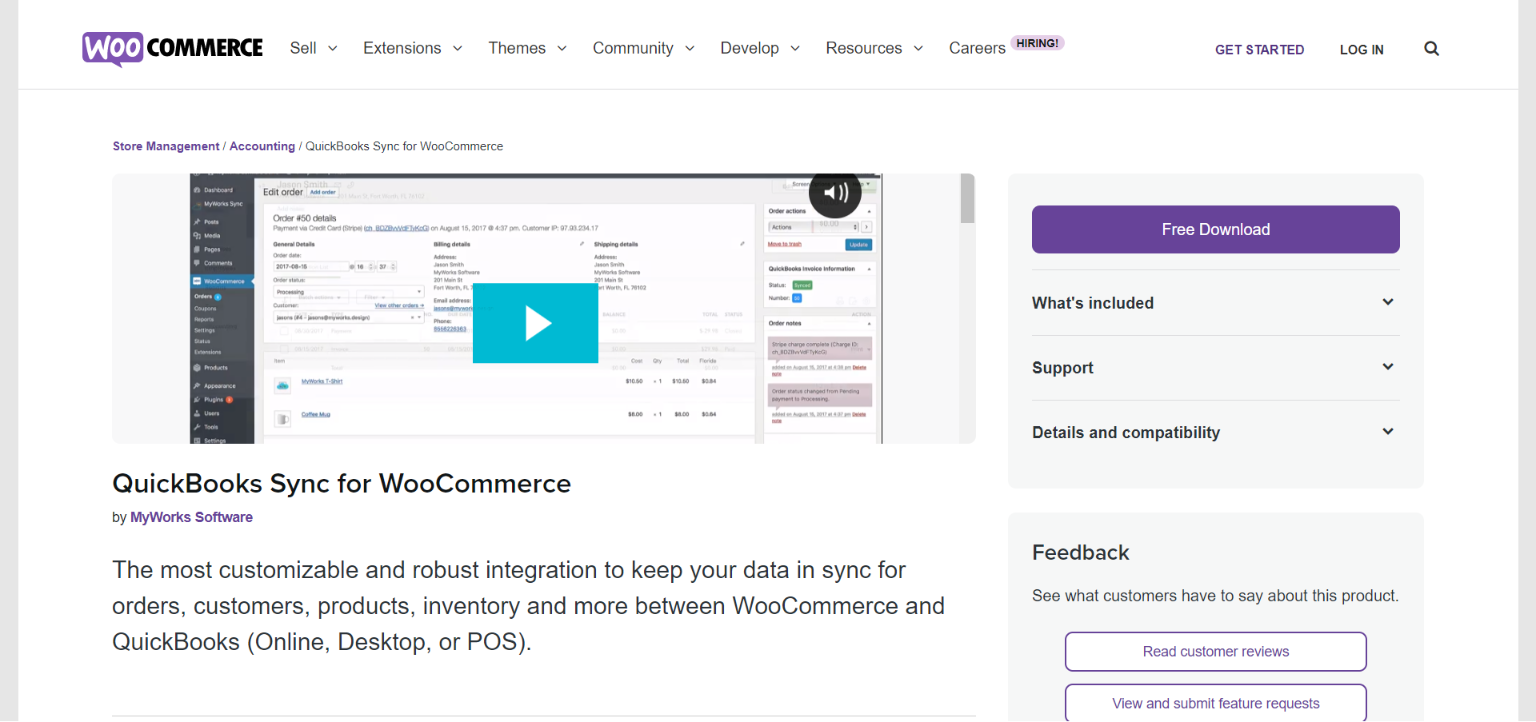 Once the plugin has been downloaded, you may go ahead and install and activate it like you would with any other plugin.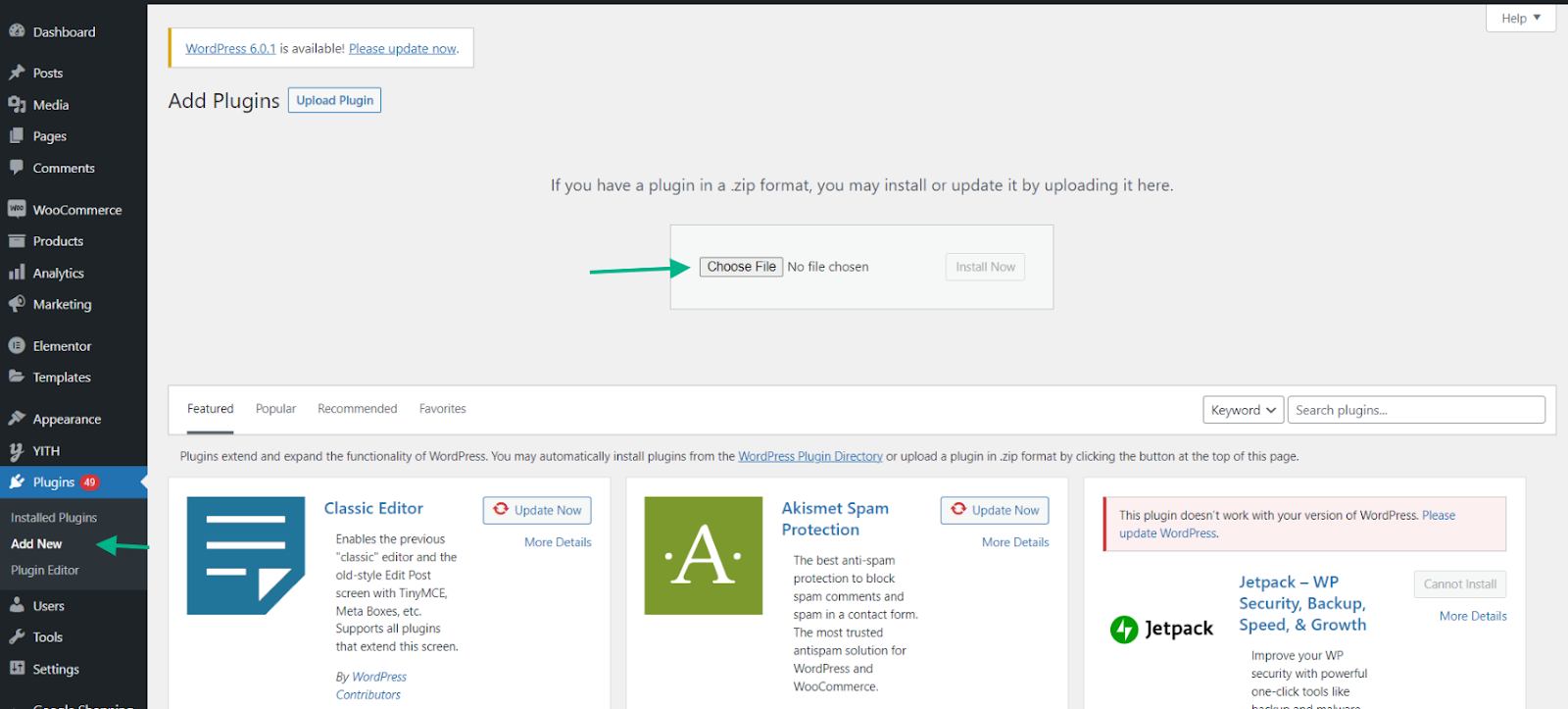 In order to use the plugin, a MyWorks account is required. You must obtain the license code from MyWorks' dashboard after signing up in order to use the WooCommerce plugin.
Once you copy the code, go to the WordPress dashboard > MyWorks Sync and click Connect to QuickBooks Online!
Enter the license key into the box and click Enter.
When your license key has been verified, you'll see that a domain has been added to the MyWorks dashboard.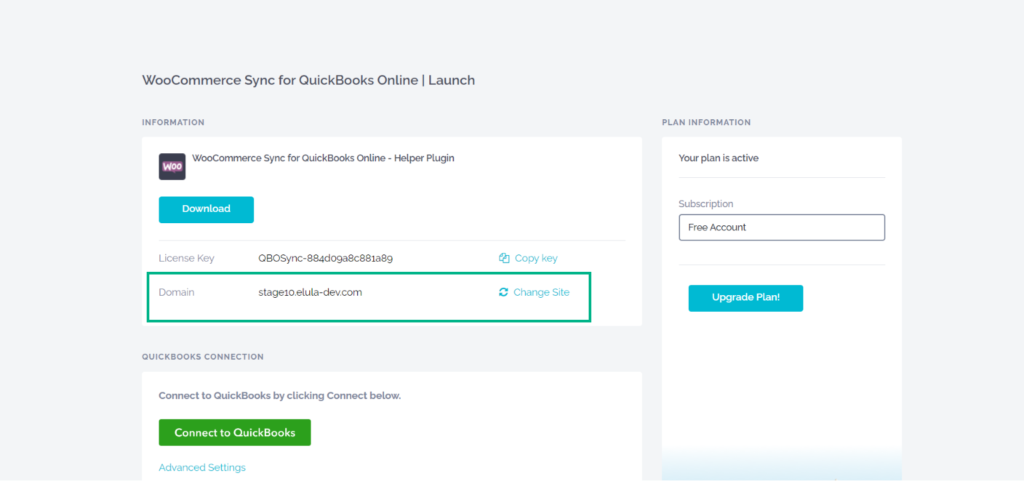 You must now link your QuickBooks account online. Enter your QuickBooks login information.
The option to link your MyWorks account to your QuickBooks Online account is presented in a new window. To continue, click "Connect."
Your QuickBooks company name will be listed inside the QuickBooks Connection once both platforms have been linked.
Return to the WordPress dashboard and click Connect to QuickBooks Online under MyWorks Sync to complete the configuration.
You will see the success screen if the WooCommerce QuickBooks connection is correctly configured.
Additional Plugins
Let's examine some of the tools that may be used to integrate QuickBooks with WooCommerce.
Popular software for setting up integrations is Zapier. For data sharing and automation, it builds a bridge between two or more separate systems. You may link QuickBooks Online to your WooCommerce store with Zapier's QuickBooks connector. You may also add more zaps to interface with other programs like Google Docs and Mailchimp.
Just keep in mind that if you wish to utilize Zapier with the desktop version of QuickBooks, you will need to look into alternative solutions.
Furthermore, one-way integration is supported. In Zapier, the free edition does not include connectivity with QuickBooks Online. However, you may purchase the Starter or Professional package, which begins at $24.99 per month.
Another product that integrates QuickBooks with a variety of programs is OneSaaS. The entry-level package is $23 a month. There is no free tier available, however, you may test the platform out for seven days without charge.
Products, orders, and inventory data sync, fulfillment integration, billing and invoicing, email marketing, and CRM possibilities are among the features.
Data from WooCommerce is sent to Quickbooks using the WooCommerce Quickbooks Integration plugin. According to the rules you set up, WooCommerce orders will be transmitted to your selected category (Estimate, Invoice, Customer, Sales Receipt, Payment, etc.) in Quickbooks.
In QuickBooks Online, create a sales receipt, an estimate, a credit memo, and a payment.
Send to Quickbooks full shipping information, custom line descriptions, and complete tax information from WooCommerce. The plugin offers features such as:
Custom fields and Phone Number fields in QuickBooks.
Send customer email address invoice, sales receipt, estimate, credit memo, and payment.
When an order is refunded in WooCommerce, create a refund receipt in QuickBooks.
Send WooCommerce's shipping and discount information to QuickBooks.
Inventory from QuickBooks and WooCommerce may be synchronized.
Bulk-send orders from WooCommerce to QuickBooks Online.
Track a WooCommerce customer's geolocation and Google Analytics parameters.
Check the lead's email and phone number using a common email service.
Conclusion
Any WooCommerce-based online business must have an effective and scalable accounting solution to run well, and QuickBooks is one of the greatest systems that provides everything you could possibly need. By using the instructions provided in this article, you can easily combine WooCommerce and QuickBooks.
Further Reading