Last updated - August 24, 2020
Today at 'Expert Speaks', we have with us Dave Warfel of Escape Creative. Dave is popularly know for WP Smackdown, a site providing comprehensive reviews and tutorials on everything related to WordPress.
In this interview, Dave talks about how his fascination for web started, his love for teaching, his hobbies and lot more.
We are indeed grateful to Dave, for making time to answer our questions and enlighten us with his thoughts and opinions.
You would definitely love reading his fun-filled informative answers. Here it goes –
Can you tell us a bit about your background and how you got involved with WordPress?
It started in college when I decided to major in communications. Little did I know I'd take an intro-level multimedia course that sparked my interest in web design. While all my buddies were at the bar on a Thursday night, I was in the Mac lab, hacking away at Dreamweaver, finishing up my end-of-semester web portfolio. There was something about the web… ????
After graduation, I found an internship where I got to study under a talented web designer. He taught me the basics of HTML, CSS and JavaScript before I decided to head off on my own.
Eventually, I found myself looking for a way to:
speed up development
allow clients to manage small aspects of their own site
provide advanced functionality that I didn't know how to code myself
I probably just Google'd it, but somehow discovered WordPress. That was about 8 years ago and I've been using it ever since.
What was your idea behind creating WP Smackdown?
I launched WP Smackdown in 2013 with my business partner, Joanna. We were a little late to the party, as there were already a healthy handful of WordPress blogs out there. But we felt that we could offer something a little different.
I was tired of reading top 10 list after top 10 list. After a while, the "10 best xyz plugins" all start to blend together. The same ones would be featured on every site, with a brief overview and some bullet points of their features. I thought, "How does this help a new WordPress user make a decision?"
With WP Smackdown, our goal is to thoroughly review every theme, plugin or service before we recommend it. We pick the top 1 or 2 products you should consider, and tell you why. And sometimes we tell you which ones not to use, because a poorly built theme or plugin could bring down your site or present security concerns.
And while we do use affiliate links on some of our content, we don't let them dictate what we publish and which products we recommend. The user always comes first.
In your nearly 9 years of involvement with WordPress, what, according to you, is the best thing to have happened to WordPress?
Really tough question. I've seen many changes to WordPress over the years, but I'd probably say the introduction of WooCommerce. Ecommerce continues to grow & thrive, and WooCommerce has provided an easy, but also highly customizable, way for WordPress users to sell products online.
I'm excited to expand my skills, write & teach others how to get the most out of WooCommerce, and help them create their own ecommerce business using WordPress.
What are the pros and cons of working for yourself?
Pros: Flexible schedule. You are the final decision maker (no corporate politics to deal with). Wear t-shirts & hoodies "to work." No one watching over you.
Cons: Difficult to specialize & dig deep on any one subject. Hard to make time to expand skills. No 401k, company-subsidized health insurance or other corporate perks.
What is your normal day like?
A "normal" day? The day I quit my job in the corporate world was the last time I had "normal" day… and that was a long time ago ????.
Outside work, what keeps you occupied?
I CrossFit 5 days a week. It keeps me in great shape and provides a social outlet since I work from home by myself all day. The community of people is unlike any other I've ever experienced (somewhat similar to WordPress, in that regard).
I also enjoy hiking/trail running up & down mountains, meaningful conversation in local coffee shops, and occasionally writing poetry.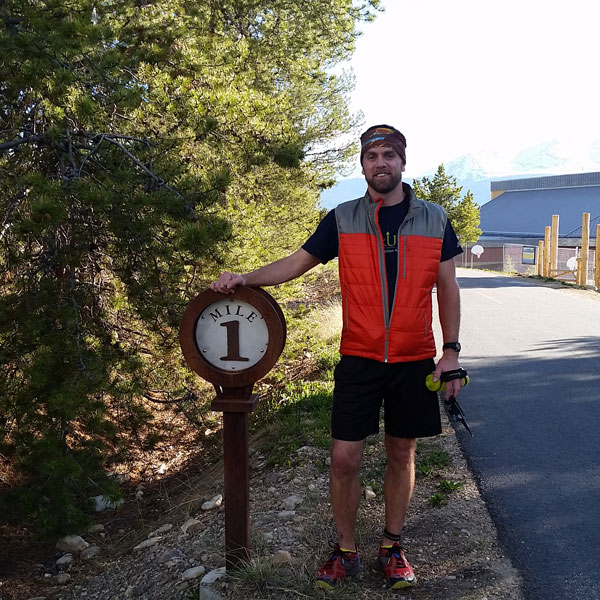 What are the projects you are currently working on?
I'm currently redesigning escapecreative.com from the ground up. I'm converting it from a brochure site that sells client work, into an online learning website. By the Fall of 2018, you'll be able to sign up for online courses and take your WordPress site to the next level.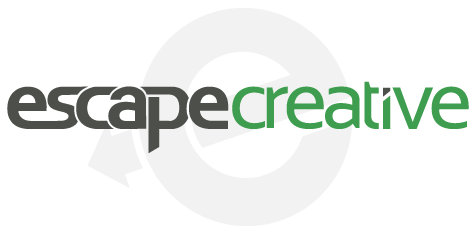 It'll be powered by LearnDash, WooCommerce & Elementor.
And I recently launched a site called Go Gutenberg to teach folks how to use the new WordPress editor that will be released in 2018.
Owner, Writer, Teacher… Which role do you enjoy the most?
Another tough one! But I'm going to say teacher. I feel immense joy in knowing that I helped someone learn a new skill or take control over their WordPress site. I love the challenge of taking something completely foreign to someone, and within an hour or two, they're doing it on their own without my help. It's a beautiful thing ????.
Any word of advice for people who wants to follow your path?
This is the advice I've heard from many other entrepreneurs, but wish I had listened to it sooner. "Don't try to be perfect. Just launch. Write it. Create it. Publish it. It will never be perfect. The beauty of the web is that you can always reiterate and make changes along the way. But you have to put it out there sooner as opposed to later."
Stop waiting for the 'right' time. The right time is now.
Hope you enjoyed reading this inspiring journey! 🙂