Last updated - September 28, 2021
No doubt, you've heard of WordPress before, but for beginners, the platform might seem a little bit daunting. However, with the internet at your disposal, there are tonnes of tools and resources that you can use to help you learn how to use WordPress.  
It's definitely an easier option than learning how to code for yourself, but that doesn't mean that you don't need to get clued up on the basics. This is where certain tools and hacks come into handy.  
Here are our top ten useful resources, to help you start using WordPress like a pro.  
Well, what better place to begin than with WordPress itself? Yes, the platform offers free lessons on how to use WordPress and goes over all the basics. This includes picking a theme, customizing your site, creating menus, making posts and generating pages. It even gives you information on how to make your site mobile friendly.
One of our favorite things about these lessons is its help with the lingo. With web design, there's a lot of technical jargon that gets thrown around, but with these lessons, you can learn them all.
This great resource offers a free trial, so, you can decide straightaway of it's something you feel worthy of paying for. We'd say it absolutely is. Team Treehouse features over a thousand videos, that focus on various topics – one of which is the WordPress training. Pro members get exclusive access to workshops, talks, and interviews from professionals within the industry.
These great lessons are really easy to digest, as they are broken down into smaller sections. This solves the problem of feeling overwhelmed.  
We'd say, once you've completed the WordPress training, you'll have all the necessary skills to tackle WordPress like an expert.
Another free resource, WPBeginner is a web-based resource that will provide you with all the means you need to improve your WordPress site.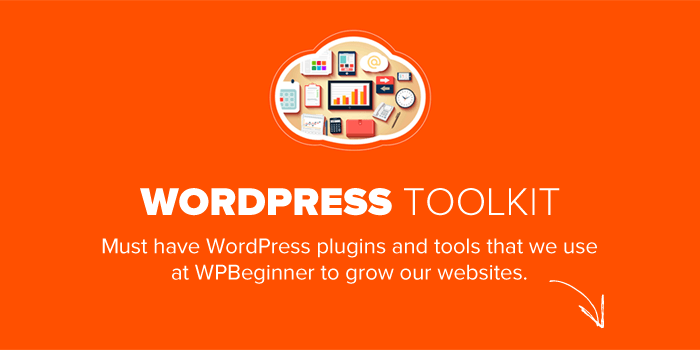 From the extensive list of supplies, WPBeginners provides useful articles, plugins, and coupons that will give you discounts on various themes. We'd say, being a part of WPBeginner is definitely beneficial to you and your WordPress site.  
A great little touch of WPBeginner is that they offer resolutions to problems that might arise. They are a community and catch real-time problems as they happen. We especially like their blog 
It's completely free and worth signing up to.  
A whole site dedicated to design technology, Hongkiat is a favorite amongst the tech community.  
They have an entire section dedicated to WordPress, with articles and tutorials. Their main focus is on design, and so they often teach users about customized shortcodes and utilizing the special functions that WordPress has to offer. 
Hongkait is regularly updated with fresh content. For this reason, you never have to worry about stumbling onto an old article, that won't prove helpful to you.  
This is one of the best places for beginners to begin learning, and for experts to keep up to date.
You might have guessed from the name, but WPW101 teaches users about everything WordPress.  
This is a paid resource, which might put you off, but with the premium quality, you save a lot of time. They label themselves as the fastest way to learn WordPress. In fact, they promise that you will be able to understand the basics in the first hour.
You can watch these videos on any device so you could teach yourself the WordPress basics on your commute to work.  
Obviously, it's your decision whether or not this resource is worth the money, we'd strongly suggest it, though.
You might already be aware of this website – they offer online courses on thousands of different topics. This includes software development, photography, and business.  
They also have courses dedicated to WordPress. You can choose the level which you are working at – beginner, intermediate, or advanced and work your way through practical lessons.
These lessons work at your pace, and the entire learning experience is easy and exciting. It is a paid subject, but Lynda.com does offer a free trial membership. You can make sure it's the one for you before you commit. 
Tao is a Chinese philosophy, which is roughly defined as the unconditional source and guiding principle of all reality.  With a name so powerful, you would hope that this resource proves itself.  
The Tao of WordPress is a 300-page guide to using WordPress. It covers everything from software, hosting, all the way to the layout. By the end of the guide, users will be able to create the website that they were dreaming of.  
We'd say it lives up to its name. 
The publishers also have a book called "WordPress Themes in Depth" – another great guide to consider buying. 
If you have a good idea on how to use WordPress, and you're just looking for beautiful themes – WPHub is the resource for you.  
We've listed this on here, as WPHub goes above and beyond for their users, offering assistance with anything related to WordPress, even personalized training.
This is the best online resource for those that need a mentor. Sometimes, walking and talking through the process is the only way some people can learn.  
Don't forget to check out their themes, too.
With over fifty free WordPress courses and hundreds of paid ones – Udemy is a learning machine. This excellent resource is a little bit different o the other resources, as you don't have to pay a subscription fee – just a one time buy for the topic you like.  
This enables you to pick and choose which topics you need to learn more about, making it much more cost-effective and coherent.  
Once bought, they are also yours to keep – they get logged into your personal digital library. You can refer back to them as often as you like.  
WordPress changes and updates all the time, sometimes it can feel like you have to learn the basics multiple times a year.  
Smashing Magazine is the best way to stay up to date on any new extensions to WordPress, so, you can be in the loop at all times.  
This magazine might also prove beneficial when you are looking for a current theme – they often publish stories on new themes, plugins, and techniques.  
This intelligent website has an entire section dedicated to WordPress, and it is entirely free to access.  
Smashing Magazine also publishes generic content on web design and creation, which could prove valuable to you.
Conclusion
Learning about WordPress is an advantageous process, but for beginners, it can prove to be lengthy and overwhelming. This is where these helpful resources shine.  
Though WordPress have proven itself time and time again to be one of the best platforms for website creation, a little help is always appreciated.  
These resources all offer something a little bit different, but one thing they have in common is; they'll help a beginner become a professional.  
Do you swear by any online resources for all your WordPress and website creation needs? 
Also read about the Best WordPress tutorials for absolute beginners.