Last updated - January 17, 2022
Online education and eLearning industries enjoy a new lease of life in post-COVID era. Schools, universities, and private educators, together with online courses developers, need reliable learning management systems (LMS) to create web-based classes or manage learners online. A challenge here is to engage students in the educational process, and that's where WordPress LMS plugins come in handy:
By adding interactivity to the learning process and LMS template design, such plugins make the whole experience more effective. Not only do they help convert a WordPress website into an educational platform, but they also make it more attractive for potential consumers. This article will discuss the 11 best WordPress plugins that will help you achieve that.
The plugin allows you to grade students, assign unlimited tasks, create courses and lessons, and test results. Here you can define the access based on roles and task completeness or add extra content for your classes. Namaste! LMS provides you with a freemium payment model, which means you can get some advanced features like gamification or a leaderboard generator by upgrading the account to a premium version.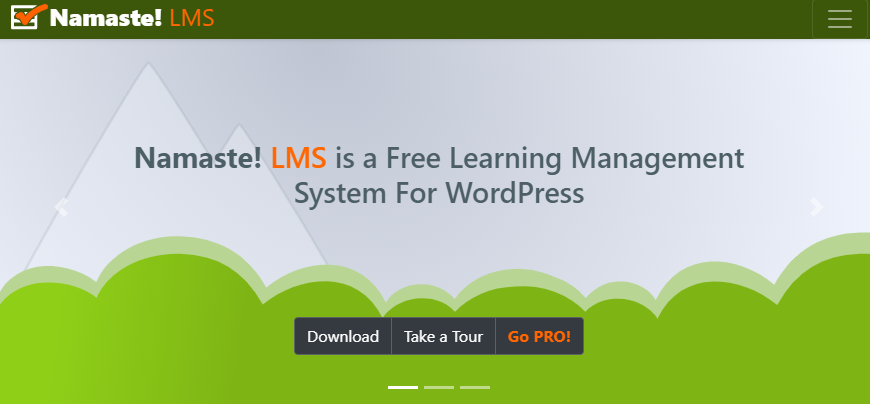 Features:
Unlimited number of courses and lessons to manage
Gamification options to engage students
Managing each student's to-do lists and assignments
Award badges and certificates
Integration with BuddyPress for even more interactions and discussions
Use this WordPress LMS plugin to create, manage, and sell your online courses. Here you can control students' and instructors' access, add lesson plans, use quizzes to check knowledge, and award learners for their achievements. The plugin eases the process of creating and managing educational websites for those with no coding skills in their pocket. LearnPress is free, and it supports many add-ons for its functional extension.
Features:
Creating, managing, and selling online courses
Advanced quiz options
Students management and awards with certificates
Integration with BuddyPress for better communication and networking
This one is a premium WordPress plugin to add interactivity for your online students. It helps users create online courses and modify their elements to their needs: set up welcome messages, choose instructors, configure permissions, send emails to students, and more. Pricing starts with $129 for a teacher and includes two more plans for "Professor" and "Guru."
Features:
A selection of training resources
A drag-and-drop course builder
Automated notifications
Interactive quizzes and surveys to test students
Integrations with BuddyPress and WooCommerce
Another premium WordPress plugin for eLearning (pricing starts from $159/year), LearnDash is a super popular platform trusted by many Fortune 500 organizations. Created by eLearning experts, it serves to provide hassle-free course creation and interactive functionality. With its help, you can also sell online courses by integrating with Stripe, 2Checkout, and PayPal.
Features:
Unlimited online course creation
Interactive leaderboards for displaying rankings and awards
Advanced customization
Interactive quizzes (eight question types)
Custom messages
Detailed records on student progress and performance
This plugin helps create and sell online courses on WordPress. Its builder is fast and easy to use, and you can add lessons, tests, and sections to your classes in a few clicks. Once your course is ready, you can add it to a website and offer both free and paid options for students to access it. Masteriyo is compatible with any WordPress theme and is worth trying.
Features:
The unlimited number of courses to create
Progress bar to track learners' results
Advanced quiz and Q&A section builders
Distraction-free learning interface
MemberPress is a WordPress plugin for creating membership websites, including those with LMS features. Here you can build online courses with elements like lessons, multimedia objects, limited access, progress tracking, etc. It offers interactions with many systems, making it easier to manage and sell your courses to a broader audience.
Features:
Online courses creation with a drag-and-drop builder
Different access modes for students
Tracking the student progress
Integration with payment gateways and email management tools
CoursePress Pro is a highly beneficial plugin, a premium one but free for the EducationPress theme users. It helps set up online and offline learning courses via LMS with interactive elements like audio, videos, and quizzes. As well as any other helpful plugin, it has all the core features for managing student work, selling courses, tracking user learning progress, and more.
Features:
User-friendly interface
Live chat integration and discussion boards
Interactive lessons and multiple quiz options
Promotional videos and teasers to attract a broader audience to your courses
10+ payment gateways for more effective monetization
This one is a perfect variant for beginners willing to create an eLearning website for free. Developed by Automatic, Sensei is a WordPress LMS plugin to help you craft online courses, lessons, and quizzes. But if you plan to sell your educational products after creation, you'll have to purchase the WooCommerce Courses extension.
Features:
Integration with all WordPress themes and WooCommerce
Content dripping
Tracking system to get reports on student progress, grading, and any other information about courses
Interacting with students via quizzes and Q&A sections
Automatic quiz grading
You can integrate your WordPress website with this plugin to create a more interactive platform for students. Its editor allows customizing lessons with audio, videos, and other materials like quizzes, writing assignments, surveys, and so on. Here you will track student insights on dashboards and run one-on-one sessions, coaching every mentee on their way to success.
Features:
Content dripping
Flexible payment options
Analytics to monitor student insights and the platform's overall success
Interactive learning sessions
Tracking student progress
This plugin for WordPress allows you to organize video conference rooms (classes) for students to be a part of the learning process and interact with peers. Feel free to use it to group students for particular tasks, encourage them to participate in discussions, and assign practical tasks. This plugin is customizable enough to create classes for different subjects and moderate students during the session.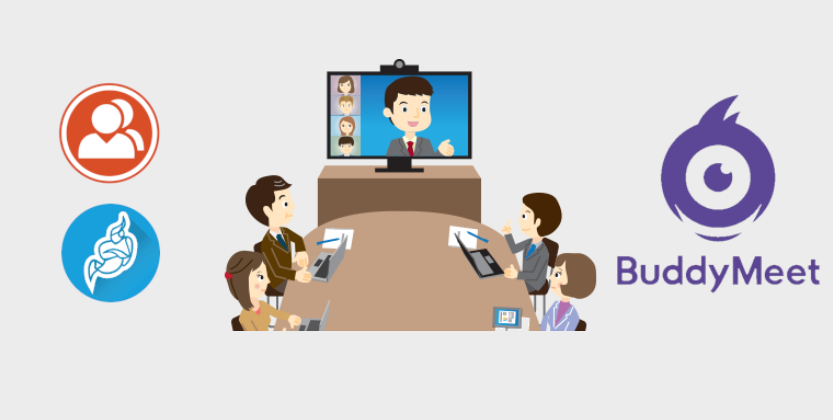 Features:
Video conference rooms creation
Automatic customization by subject, participants' names, avatars, etc.
Access moderation, members invitation
Jitsi Meet API parameters customization
Tutor is a plugin that helps with optimizing educational websites for better interactivity and practical use. The features include but aren't limited to students' dashboards, lesson management, and an intuitive drag-and-drop editor for more comfortable work with tasks and lesson plans. Tutor LMS works best for quizzes, providing 10+ question styles an instructor can apply for knowledge testing. The plugin is free, though a Pro version is available for additional benefits.
Features:
Custom certificates
Unlimited courses and lessons
Managing students and teachers from the admin panel
Students interactions via Q&A sections and quizzes
We hope these WordPress plugins will help you add interactivity to your learning management platform and engage more students in the educational process. If you know any more LMS plugins worth mentioning here or just want to share your thoughts on the topic, please don't hesitate to leave us a comment below.
Further reading