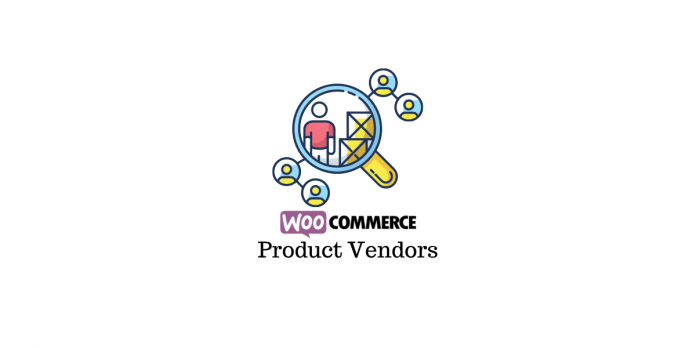 Last updated - June 28, 2021
Online marketplaces offer diverse products from different vendors, and provide much more options for customers. If you have a WooCommerce store, you can transform it into a multivendor marketplace with the help of specialized plugins. WooCommerce Product Vendors is one of the best plugins to create a multivendor marketplace. In this article, we will discuss the features of some of best multivendor marketplace plugins similar to WooCommerce Product Vendors.
You can transform your WooCommerce store into a multivendor marketplace and allow other sellers to use your platform. This will help you diversify your revenue through commissions and also can offer more product options for your customers. The plugin has extensive features to let you execute innovative strategies in managing vendors, such as vendor-specific commission rates. Also, depending on your store strategies, you can allow vendors to manage their own store profiles.
Features
Allow different vendors too sell their products on your store.
Easily manage commission rates for different vendors.
Effortless vendor approvals and management.
Allow vendors to manage different aspects of their storefront.
Different options to make payouts to vendors.
You can get this plugin for $79.
This is one of the most popular options to create a multivendor marketplace using WordPress and WooCommerce. It is one of the most user-friendly options to manage a multivendor store as there is complete frontend management options for vendors. Also, you will be able to ensure that all the store customizations can be managed without any coding efforts.
The plugin works with all WooCommerce compatible themes and has options to integrate different payment gateways. Moreover, the plugin is quite intuitive and even new WordPress users will be able to easily manage the settings. You can easily set commission rates for vendors, and also manage shipping and other aspects of the store effortlessly.
Features
Create customized storefronts to allow vendors sell their products.
Frontend dashboard for vendors and customers.
Flexible commission rate for global and product specific commissions.
Detailed reporting features with each vendor getting access to their store performance statistics.
Allow vendors to manage their own store settings.
Product reviews and coupon management.
You will find different pricing plans for Dokan Pro with a Starter plan at $104 per year.
This is a comprehensive option to manage the diverse requirements of a multivendor marketplace. It will help you create better brand positioning for your store, and also allow you to earn passive income through commissions. The plugin also allows you to help in store management by allowing multiple administrators. Also, you can control how vendors are added to the store, and what all privileges you want to offer them in store management. In addition, you can combine this plugin with YITH Frontend Manager to allow frontend store management for vendors.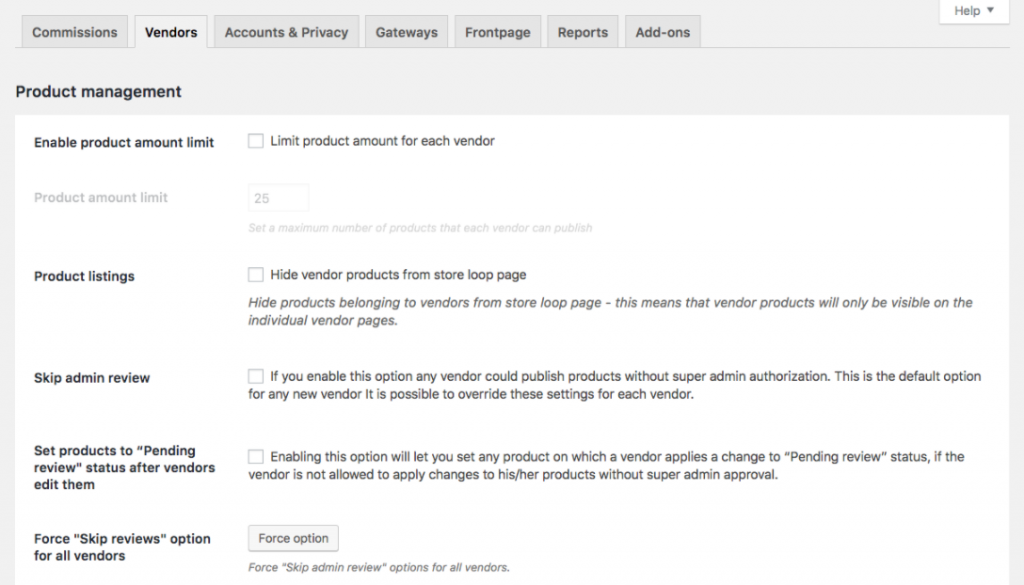 Features
Easily create and manage a multivendor marketplace.
Create multiple vendor profiles and commission rates.
Optionally allow vendors to control different aspects of their individual storefront.
Add more than one store administrator.
Advanced reporting features
Create limits on how many products are allowed for each vendor.
The cost of the plugin is $99.99 for a single site license.
This is a feature-rich option to create a multivendor marketplace. It is quite a user-friendly option to create a marketplace as it has convenient frontend management options. In addition, it offers a large number of integrations that will help you explore diverse possibilities in creating a multivendor store. Also, it offers apps for seller management as well as delivery options. WCFM marketplace also supports different languages and payment gateway options.
Features
Efficient option to create a multivendor marketplace using WooCommerce.
Flexible options to set commissions.
Provide a complete frontend experience to vendors.
Integrations with a range of popular tools such as Elementor, Bookings, Subscriptions, etc.
Free apps for sellers to manage their store aspects as well as delivery options.
Free migration options and friendly customer support.
You can get the basic plugin for free and get different premium extensions starting from $49.
This plugin offers you convenient options to create and manage a multivendor marketplace. You can create multiple seller profiles and allow each vendor to manage their own storefront. Store admins will be able to control different aspects such as approving seller registrations, setting commission rates, editing or deleting products, etc. It supports all product types and also offers options for seller reviews and ratings. Furthermore, with the plugin, you can let vendors generate invoices for their orders.
Features
Create a WooCommerce multivendor store effortlessly.
Allow sellers to manage their storefront, products and orders.
Manage vendors easily with automatic approvals for registration as well as product additions.
Extensive customization options.
Helpful support team.
A Regular License of this plugin will cost you $99.
This plugin will help you launch a WooCommerce marketplace quickly. Just like some of the other plugins mentioned in this article, this one too offers a user-friendly frontend dashboard experience for vendors. It is quite easy to configure even for beginners as there is no coding involved. Interestingly, this plugin offers an option to collect a membership fees from your vendors. Furthermore, the plugin has one of the most comprehensive shipping option that allow vendors to set up flat rate and table rate shipping.
Features
Effortlessly create a successful WooCommerce marketplace.
Comprehensive frontend store management experience for vendors.
Shipping options include flat rate and table rate shipping.
Charge vendors a membership fee according to your store strategy.
Over 100 different payment gateway options.
Supports all product types including services and subscriptions.
WC Vendors Pro will cost you $199 for a year.
This is one of the easiest options to create a multivendor marketplace using WordPress and WooCommerce. It has a wide range of advanced features that you may need to set up a fully functioning eCommerce marketplace. Moreover, the plugin offers a setup wizard that will help you deal with the initial concerns of setting up a store. Store admins can easily customize registration forms for vendors, control approvals, and also handle product efficiently. There are different commission types to choose from according to your store strategy.
Vendors will be able to easily manage their storefront, along with selective management options for products, tax, shipping, coupons, orders, etc. Your customers will be able to see a list of vendors and their products, and will be able to make purchases from different vendors in one order. Overall the plugin helps you easily manage diverse aspects of a multivendor store.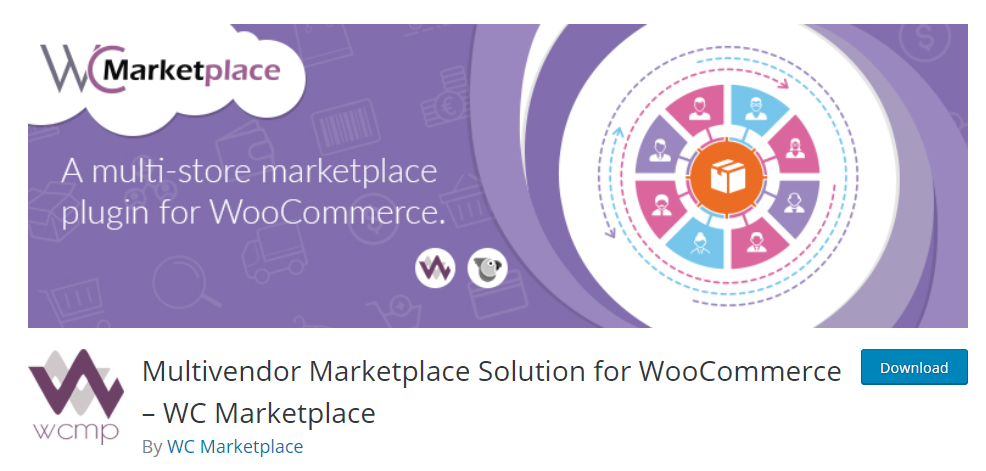 Features
Easily set up a WooCommerce multivendor marketplace.
Customizable registration form, and admin has control in approving vendor registrations.
Frontend store management for vendors.
Option for customers to buy products from different vendors in one order.
Customers can report any problems they face with vendors.
Setup Wizard and detailed documentation for easy configuration.
The plugin is free to download in the WordPress repository.
If you are using ELEX shipping plugins, you can make them compatible with popular multivendor plugins using the WooCommerce Multi-Vendor Support for ELEX Shipping Plugins addon. This add-on currently supports Product Vendor, Dokan, WCFM marketplace and WC Vendors.
Hopefully, these marketplace plugins, similar to WooCommerce product vendors plugin, will help you create a multivendor marketplace easily. Feel free to leave us a comment.
Further reading