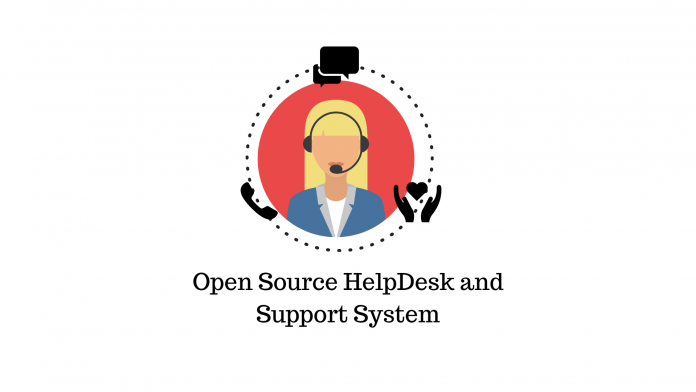 Last updated - July 13, 2022
The customer's journey doesn't end after the purchase. In fact, a first-time customer becomes a loyal one only after a satisfactory experience with the product or service. A delighted customer can even become a promoter for your brand and recommend it to more people.
One of the best ways to delight a customer and ensure a great experience with the product or service is through a good open source helpdesk & customer support ticketing system on your website or eCommerce store.
In this article, you'll learn how to set up a fully functioning helpdesk and ticketing system for your website or your store. We'll explore an open source solution that's independent of your website's platform. So whether your site is built using WordPress, WooCommerce, Shopify, BigCommerce, Magento, Wix, Google Sites, or any other platform, this article will help you create a helpdesk and support ticketing system.
Why Open Source?
In this article, we'll be taking an open source approach to creating our helpdesk and support ticketing system. Before we get into the why, let's understand what open source is.
When a software is described as open source, it means that its source code is publicly available and can be used and modified by third parties. Some well-known examples of open source software are Apache, Android, and Linux.
Open source software and services offer many unique benefits:
Flexibility:

Open source solutions are flexible and can be customized to meet any of your business needs. This means you can hire a developer to add any customer support features.

Transparency:

Thanks to the complete visibility into the code base, open source solutions ensure transparency and trust.

Reliability:

Rather than a single team within a company, open source solutions are developed on online forums and are guided by experts, thus ensuring a more reliable performance.

Security:

Open source solutions follow high security standards. If any security gaps are discovered, they're closed rapidly.

Independence:

Users don't have to commit to a single IT service provider.

Development:

This type of software is constantly evolving thanks to the development efforts by the community.
Creating a Subdomain for Your Customer Support System
You may have noticed that the support pages for many businesses have a URL that follows this pattern: support.business.com. This is called a subdomain. A subdomain is a separate section of your website which uses your main domain name, and a prefix.
Businesses usually host their support subdomain on a separate server so that:
It doesn't affect the main website's performance since the primary domain is not bogged down by customer support resources like screenshots, videos, and other media-heavy documentation.

It clearly indicates a separate department in your company and makes it easier for customers to remember and reach out again easily.

It ensures a slightly better site uptime as any issues that take your primary domain down will not affect your support system.
If you need help setting up a subdomain, you can follow our step by step WordPress website tutorial. It includes everything from choosing a hosting option and installing WordPress to selecting a theme and activating the essential plugins.
After creating a support subdomain, you'll need to use the CNAME record or an A record to map the subdomain to the primary domain. Consult the hosting provider's documentation or reach out to their support stagg to find out which DNS record you need and how you can find it. The process may vary slightly depending on each hosting provider. 
However, if you're unable to create a support subdomain, the other option is to simply create a new page on your existing website and title it "Support".
Setting Up an Open Source Helpdesk & Customer Support Ticketing System
Whether you choose a subdomain or an on-site page, you'll need a helpdesk tool to set up customer support on your store. There are plenty of choices available, but we'll be using the free version of the open source WSDesk plugin.
You can download and install it from the official WordPress repository. After activating, a setup wizard will pop up. Click "Let's Setup Now". Here are the 4 steps in the setup process:
Support Setup:

You need to supply your helpdesk support email, starting ticket ID, helpdesk support page title, helpdesk individual ticket page title, and the helpdesk existing ticket page title.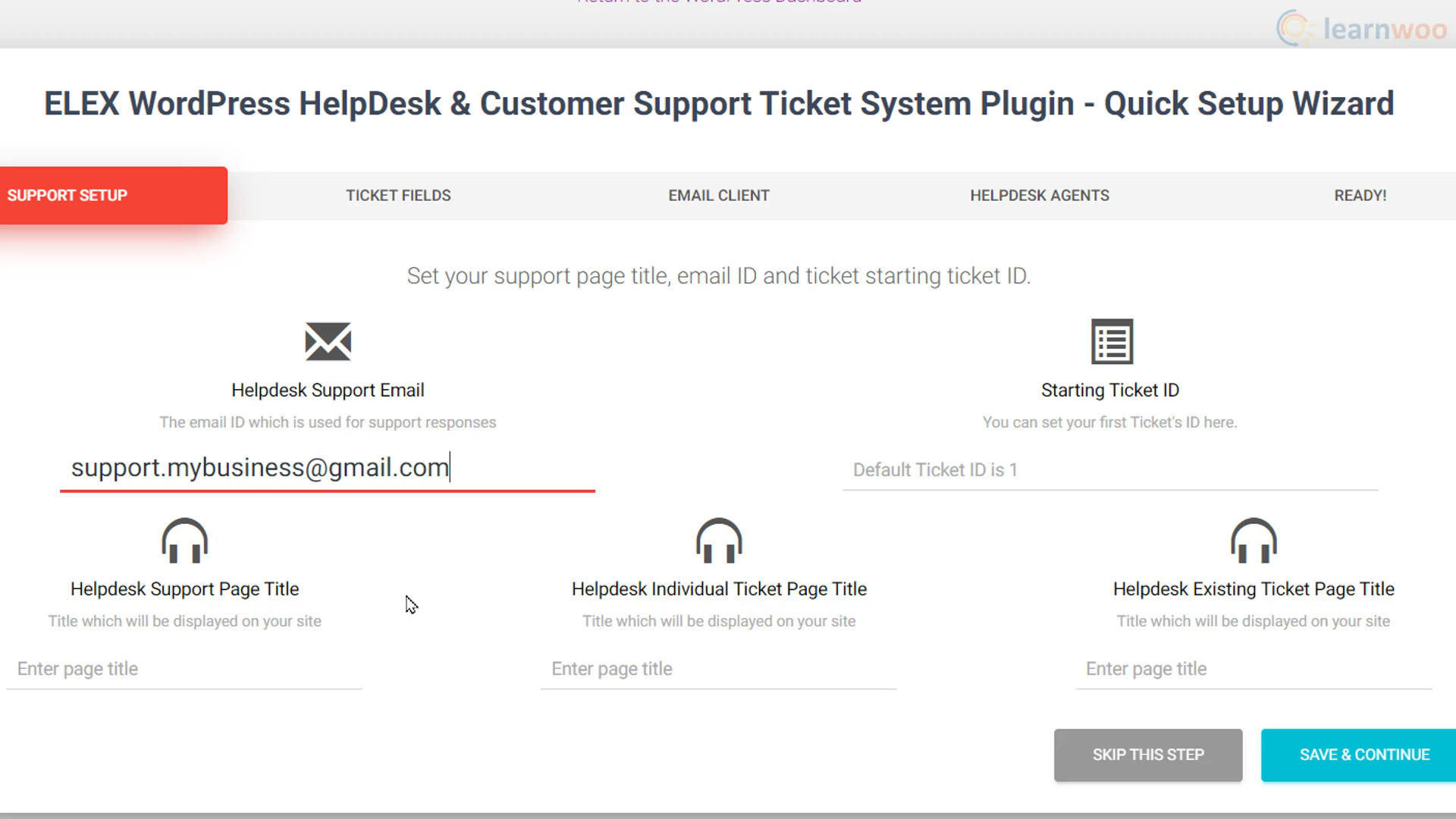 Ticket Fields:

Here you can customize the forms using which your visitors will submit the support tickets. You can add various fields like email, subject, and description, and set their parameters according to your needs.
Email Client:

The plugin lets you convert support emails into tickets automatically. You need to supply the IMAP server information from your hosting provider, the email ID, and the password. For gmail accounts, the IMAP information has already been provided in the placeholders. Just use your gmail id and password here.
Helpdesk Agents:

On the final step, you can set up helpdesk agents who will be responsible for responding to support tickets. Click "Add Agent" and select an existing user from the dropdown. You can either assign the role of an agent or a supervisor. Agents can reply, delete, and manage tickets, while supervisors get a host of extra rights like creating templates and managing other settings.
The setup wizard is complete. Visitors can now use a form on the support page to create tickets.
In our dashboard, the "Tickets" section under the ELEX WordPress Helpdesk tab shows all submitted requests. New tickets are marked as unsolved and have not been assigned to an agent. The administrator or a supervisor can click the ticket to take action on it.
The ticket page shows the customer's order details and purchases at the top so that agents do not miss out on context. You can then assign the ticket to an agent, who will log in and respond to the ticket using the available fields.
Add a Live Chat to the Customer Support System
A live chat on your website makes you more accessible to prospects and customers. An open source live chat plugin like WSChat is great for this purpose. It installs a live chat widget on your website that visitors can use to quickly start chatting with your support team.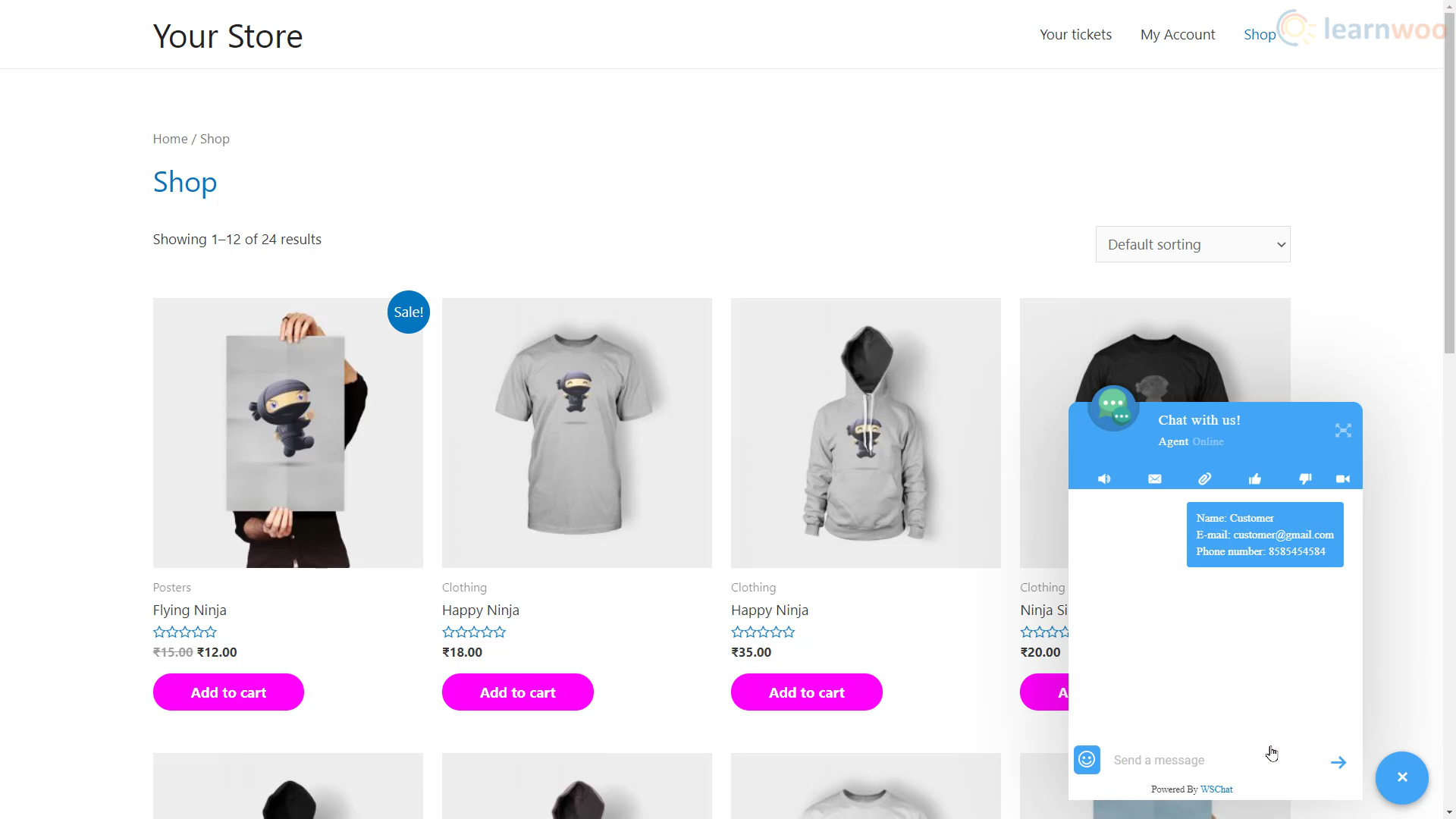 Set Up a Knowledge Base
A knowledge base is a self-service library that customers can access for information about a product or service. A good knowledge base saves time for both your customers and your customer support team. It reduces customer queries and tickets and it can be a great resource for your employees as well.
Here are some tips to follow while creating your own knowledge base:
Make sure your knowledge base describes all the setup and usage steps clearly. 

It should include graphics, screenshots, and videos explaining aspects of your product or service. 

It should list all the features of the product or service in a single document.
For example, Microsoft has grouped its knowledge base articles according to products. You can either search for specific topics. Or explore popular topics.
A Shortcut to Customer Support
We've successfully set up an open source helpdesk and customer support system for our website. It helps us manage customer issues using tickets. It lets customers reach out to us easily via live chat. And it provides a detailed knowledge base for our products and services.
However, you can easily get overwhelmed while setting up a subdomain, managing a ticket system, installing live chat, and creating a detailed knowledge base. An open source customer support solution is what you need.
An open source customer support service uses open source software and tools to set up your customer support from scratch. It offers features like:
Unlimited tickets and agents

Advanced email options

Custom ticket views

Agent satisfaction score

Detailed analysis reports

Professional agent signature

Triggers and notifications for agents

And Quill JS Support for rich text formatting options
A great option we'd suggest is the Open Source Helpdesk and Customer Support Ticketing System by ELEX. It sets up your fully functioning independent customer support system from the ground up on a custom subdomain. The biggest advantage is it works with websites and eCommerce stores built on any platform, whether its WordPress, WooCommerce, Shopify, BigCommerce, Magento, Wix, or Google Sites. Moreover, the service is flexible enough to meet any of your business needs and offers out of the box customizations.
Check out the video below:
Further Reading