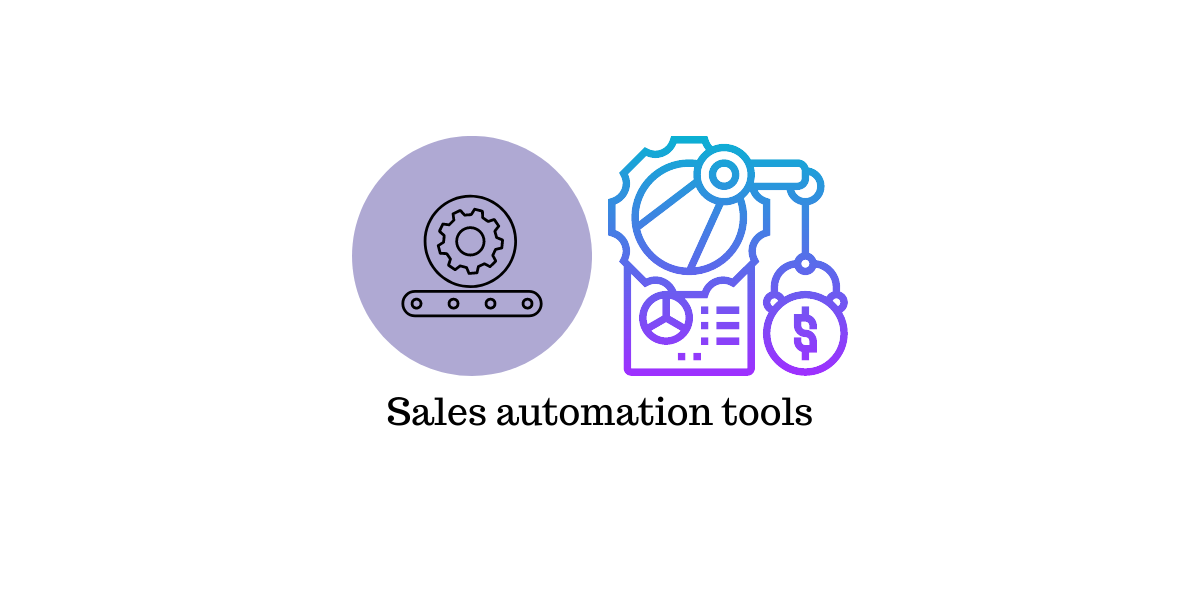 Last updated - April 12, 2022
Time management is literally a set of knowledge, principles and techniques aimed at improving the efficiency of activities. Time management tools help you do more, spend less time, and achieve better results in your work.
In the narrow sense, time management  can mean organizing the work of a specific person in the workplace. But in a broader context, it is personal productivity in various spheres and areas of life, as well as increasing the efficiency of an organization's work. 
Knowing how to manage your time really reduces anxiety levels: it makes it easier to separate work from rest, realistically assess the volume of tasks for the day, and deal with unexpected challenges. In modern times, time management has become one of the essential practices of productive business people. Thanks to information technology, there are many tools for automating our work and freeing up time for more important tasks.
What are sales automation tools?
Sales automation tools are a type of software or tool that enables companies to standardise and automate the entire sales process, from prospecting to closing to relationship nurturing.
Direct automation of sales growth consists in the mandatory connection of the CRM system and setting up its integration with telephony, email search and various messengers.
This is necessary for any manager, if necessary, to be aware of all events and transactions that employees carry out with clients. Before you can use sales growth automation, you must create a productive work mode. 
Regardless of the industry in which the company operates and the type of products it sells, these tools can be used by any sales manager. They allow you to organize your workflow more efficiently, save time and ultimately sell more.
There are standard tools that are involved from start to finish of a customer contact. Sales automation tools are software-based solutions that empower your sales team specifically, making them more efficient, consistent, and successful. These tools automate a variety of tasks associated with lead research and nurturing tools, contact management software, and sales analytics software. Sales automation tools can tackle a very specific task or offer full-suite solutions that seamlessly integrate into your customer relationship manager (CRM) and improve customer relationships.
Sales automation tools
Snov.io is an all-in-one toolset with an email finder, email verifier, and email drip campaigns offered on the same platform. With its Email Finder, you can find email addresses anywhere – by companies, professional social profiles, or domains via the app or on company websites, search results, and LinkedIn using the Chrome extension.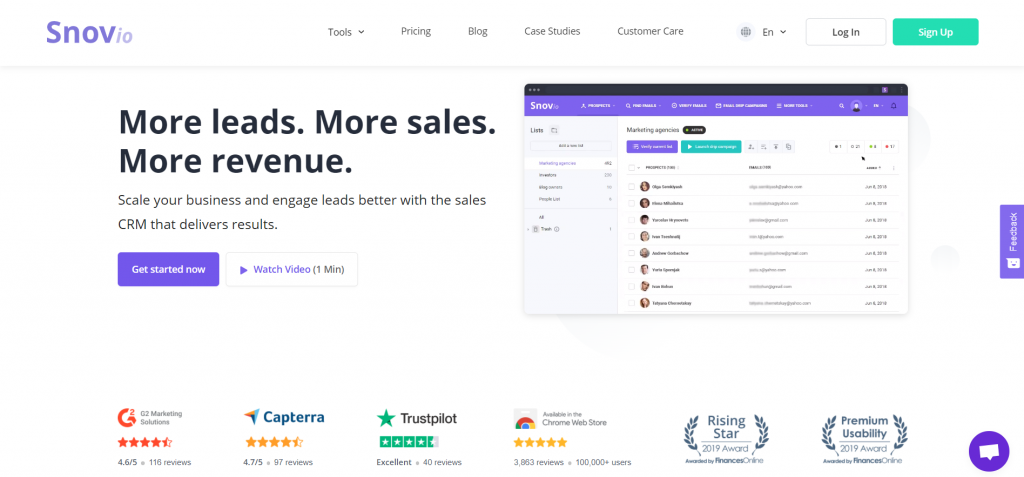 Snov.io gives you the maximum opportunity at the most affordable price to keep your business thriving. Paid plans start at $39/month. The optimal rate for medium-sized companies is $169/month for 20,000 credits and 30,000 mailings.
You can also use Snov.io tools for free on a freemium, renewable plan.
HubSpot Marketing is just one component of a complete conversion and customer engagement tool available on the HubSpot site.
Since its launch in 2006, HubSpot has built a reputation as the leading sales and inbound marketing software for helping businesses attract new visitors, improve lead conversions, and drive endless leads.
Unlike most software providers, HubSpot doesn't just give you the tools you need to do better marketing; it focuses on offering incredible education too. There are countless free resources on the site. HubSpot is a website designed to make you the best marketer.
HubSpot  includes things like:
Customer support and CRM

Sales management

Marketing funnels

Integration with third party tools
One of the things that makes the HubSpot Marketing so compelling is that there is a free plan for entry-level marketers and sole proprietors. Pricing starts at $50 per month for the Starter Pack, which includes many additional features to help you get the most out of your marketing campaigns.
Zapier is a practical and convenient instrument with which you can automate many business processes and nullify boring routine work.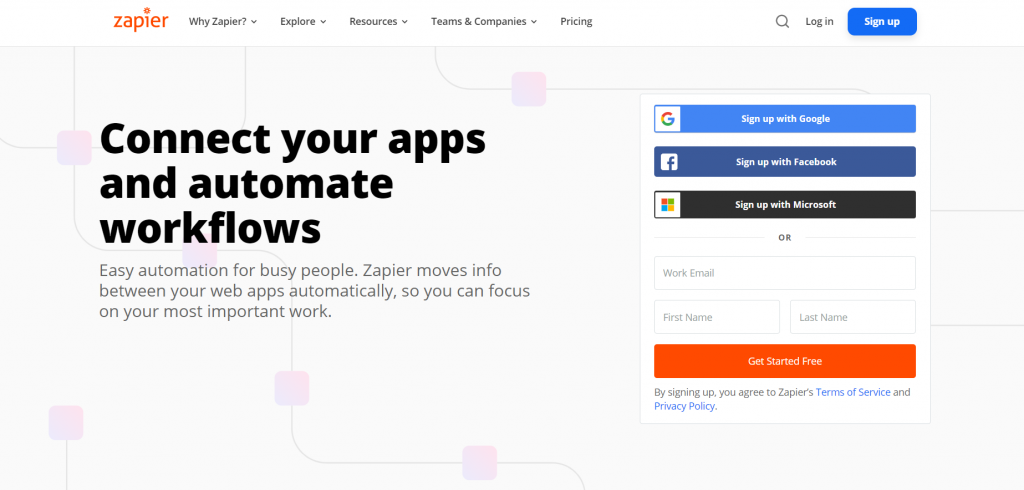 The main advantage of this service is the ability to configure integration between two or more applications. However, the list of options is quite extensive. 19,99 USD per month billed annually or 29,99 USD month to month. 
Zapier tool offers several features, including:
Automate processes, move data, and keep software tools consistent.

Create workflows that do the hard work for you so you can get more done.

Go from idea to automation in minutes with the no-code Zapier platform.
This application is a godsend for those marketers who are often at various speeches or meetings. How does it work? Very simple. You download it, customize the fill form, background image, and other options, and give your tablet or phone to your listeners to subscribe to your newsletter. The tool can work offline.
This tool is ideal for those who spend a lot of time leading workshops, conferences, lessons or training, or any event in general. It is also a great tool to replenish the mailing list for a cafe or any store, service.
Free packet of MailChimp involves all the basics of businesses that are just getting started. The price of a standard packet of Mailchimp is 14,99 USD a month. Premium packets are rather expensive but include advanced features for pros who need more customization. The price of a premium packet is 299 USD a month. 
Pipedrive is a CRM system for small and medium businesses. Its functionality is a simple but effective tool for managing the sales process. The system is delivered as a cloud solution based on SaaS (software-as-a-service) services. The work can be organized from any computer or mobile device. The Pipedrive system is localized in several languages, including Russian.
To get started, you can use the free version of the system. The trial version is valid for 30 days. It is a fully functional CRM system. You must purchase a subscription to keep Pipedrive running after the trial period. Pricing is standard for cloud-based information systems – billed per user per month. 
Essential – US $ 12.50 / user / month,

Advanced – US $ 24.90 / user / month,

Enterprise – US $ 99.00 / user / month.
Leadiro is an account-based marketing and lead generation tool designed for sales, marketing, and recruiting professionals at all levels, right down to corporate deployment. A single interface, the web platform essentially provides a search box for a constantly updated and "smart" B2B database, providing instant access to over 44 million records.
Monthly pricing packages include scalable contact discounts, and information changes are tracked to offer free data updates to all prospects purchased over the life of the customer. 
Boxxstep is a full featured sales support software designed to serve agencies and small and medium enterprises. It is a selling platform that combines buying and selling. Boxxstep allows you to do this in three ways:
Interaction – Manage the intangibles of the transaction, including relationship mapping.

Collaborate – Mutual Action Plans

Review – win / lose review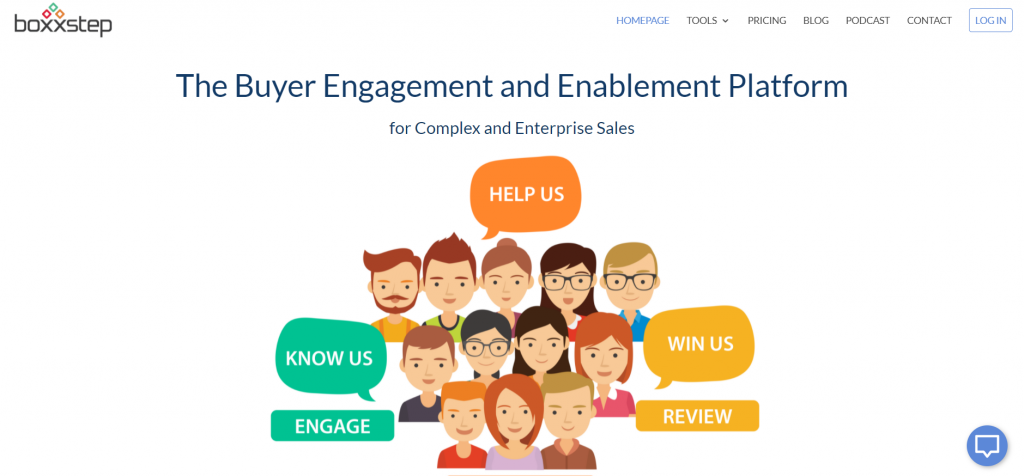 Boxxstep BRM pricing starts at $78.00 per user, per year. There is a free version. Boxxstep BRM offers a free trial.
Hunter makes it incredibly easy for sales, recruiters and marketers to reach out to other professionals with simple but powerful tools.
Hunter crawls the web and indexes publicly available professional email addresses. The data is easily accessible via a simple user interface to find the right person in a company or find how to contact already identified professionals. Besides that, you can easily automate the whole outreach process with Hunter by verifying the emails you found in the app and setting up simple and powerful cold outreach campaigns. Hunter provides a generous free plan that includes a forever free usage of Hunter Campaigns (their tool that helps to automate cold outreach), 25 free email searches and 50 free email verifications a month. Paid plans start at $49 per month for 500 email searches and 1000 email verifications.
Conclusion
Sales automation can help you generate leads, conduct A / B testing, acquire leads, and close deals faster. It can also reduce the number of repetitive tasks, thus saving time and money. Your business needs to scale it up.
With the sales automation tools listed above, sales teams can free up time to boost sales force productivity and give sales reps more time and space to breathe.
Further reading