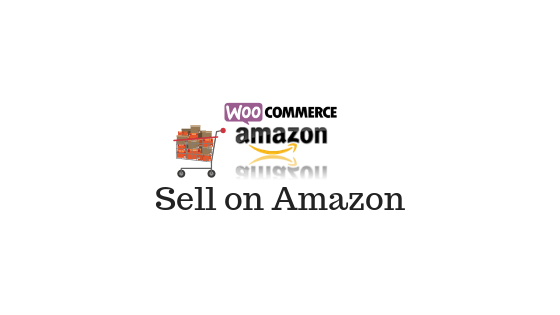 Selling your products on a single channel, that is just on your WooCommerce store alone, won't bring you the desired results all the time. Considering other channels to sell your products might improve your products' visibility and reach. When you think of other channels to sell your products, Amazon is an unavoidable presence. Including Amazon in your multi-channel retail strategy would bring in more chances for your products to be seen and purchased. There are several features (like fulfillment by Amazon) that would make it especially easy to choose Amazon as your sales partner. In this article, we will look into the details of how you can sell on Amazon along with your WooCommerce store to improve your sales and conversions.
Why Sell on Amazon?
First we will look into some of the reasons why you should sell on Amazon.
Customers use Amazon to research products
The sales funnel starts from the time a customer starts researching on a product. According to a study by market research firm, Survata, Amazon is a preferred spot for product search by US customers, closely behind search engines like Google. Among the attributed reasons for this are  the excellent customer experience on Amazon and the ease of navigation on the site.
Know more about WooCommerce Product Search plugins here.
The abundant variety of available products is another valid reason why customers prefer Amazon for their first search. Pricing patterns and shipping services of Amazon too were credited as reasons for its popularity among customers. Even when it comes to ads, customers tend to trust Amazon's choice, according to the study.
However, the most interesting fact you should take into account is not product search. Amazon has huge potential to convert those searches into sales. Apparently, almost half of all the eCommerce sales of 2018 in the US happened on Amazon. That figure should be enough motivation for you to consider selling on one of the most popular online marketplaces in the world.
Amazon product reviews are considered trustworthy
We have already discussed on several occasions how product reviews plays a big role in influencing purchase decisions of customers. Compared to a retail outlet, where customers get a first hand experience of the product and then make a purchase decision, online shopping is quite risky. You need some assurance about the authenticity and usefulness of the product before making the leap. This is where product reviews come into the picture. Prospective online shoppers do take into consideration the words of fellow customers.
In this regard too, Amazon is widely preferred by users who are doing product research. That is because customers find a neutral marketplace more trustworthy, compared to the reviews that you publish on your own WooCommerce store. Customers would naturally look for some product reviews outside your site, and if you are providing that through Amazon, naturally your products will have more credibility. Amazon has extensive options to create reviews that includes photos of your product submitted by customers. These detailed reviews can be a great factor that could influence the purchasing decision of a lot of customers.
Provides credibility and assurance when starting out
When you are venturing out into a new market, and introducing your brand, it is tough to acquire new customers. Customers would need some sort of validation about the trustworthiness of your brand. Until you prove your credibility to them, a lot of customers won't be willing to make a financial transaction with you.
This is where selling on Amazon can come to help you out. Because you are simply a new seller on Amazon, a lot of such customers would be still willing to take a risk. This is because they already trust Amazon to make a payment. And from prior experience they know, if a seller is not up to the mark, Amazon will take action against them and protect the rights of the customer. This way, you will be able to acquire a lot of new customers, who otherwise wouldn't have purchased from you.
You can address this fact effectively on your site as well by offering Amazon Payments on checkout. By doing so, you will be allowing customers to checkout using their Amazon account. It can help a lot in gaining the confidence of a set of customers who are not confident enough to deal with a new brand.
Amazon helps you boost your conversion rate
Increasing the conversion rate is one of the most important concerns of an eCommerce store owner. There are several strategies that you can adopt to boost the conversion rate on your store. One of the popular strategies adopted by several eCommerce store owners is to use the paid advertising option of Amazon. According to experts, Amazon's pay-per-click (PPC) program, called sponsored products, has a very high conversion rate.
It is quite simple to get this service for your products. You can select the products you want to include in the program enter the keywords. In relevant product searches, your product will be displayed as products. When customers click on an ad, they will be taken to the respective product page. You need to pay for the service only based on the number of clicks for your ad. Since conversion rate  is considerably high, this would be a great option to try, compared to some of the other advertising channels.
There is an obvious reason for the higher conversion rate on Amazon compared to search engines – customer intent. A person who searches a product on Google might be trying to understand the product better. The purchase intent must not be very high. On the other hand, a search on Amazon would obviously mean high purchase intent, as it is primarily accessed for shopping purposes. This is another reason to sell on Amazon as an additional sales channel. It kind of supports your overall marketing strategy as well.
Amazon has flexible options to sell your products
From the two flexible options of Amazon, you can choose what is suitable for your business mode. Around 20 product categories are open to all sellers, and when you opt for the professional plan, you will additional 10 categories of products which you can sell.
For sellers who plan on selling less than 40 items per month, there is an Individual plan, which they can opt for. There is no subscription for this plan. However, for each sale, the seller pays Amazon $0.99 plus some additional charges like referral fee. If you are planning to sell more than 40 products a month, you can opt for the Professional plan, which has a monthly subscription fee of $39.99. For each sale, they will have to pay a referral fee and variable closing fee.
How to get started?
Once you have decided on a suitable plan to sell your products, you can create an account on Amazon Seller Central. This will be the centralized location where you will be managing all the aspects of your collaboration with Amazon.
If you are holding an individual account with Amazon, you will have to add products one by one. For Professional account holders, there are options to bulk upload products. You can list products that are already available on Amazon.com, or introduce new products to the marketplace. In the latter scenario, you will have to specify unique identifiers (like SKU) for the products along with specifying the attributes.
When you make a sale, Amazon will collect their charges and deposit the balance amount to your bank account. You will get a notification when the payment is made.
Regarding the fulfillment of an order, you have the option to do it by yourself, or use Fulfillment by Amazon (FBA) option.
Benefits of using Fulfillment by Amazon (FBA)
With the Fulfillment by Amazon option, you will be storing your products in Amazon fulfillment centers. The entire fulfillment process and customer support for these products will be provided by Amazon. This will be a great way to reduce your efforts in shipping while providing excellent customer experience. Here is a look at some of the benefits of FBA.
Your products qualify for free shipping options
As you know Amazon offers free shipping and fast shipping options for its prime customers. When you opt for FBA, your products too will be listed with the prime logo. This will help in improving conversions on your products.
Customers will get Amazon customer support
The customer support of Amazon is reputed to be of high quality. When you opt for FBA, customer support and returns will be handled by Amazon. This too, will contribute to better conversion rate.
Transparent fee structure
The fee structure is quite transparent and will be a great option when you are starting out. You will be charged only for the storage space that you use and for the orders that are fulfilled by Amazon. When your products are listed under Amazon Prime free shipping offers, you won't have to pay any additional charges. That is already included in the monthly, or per order charges part of your account.
Process is easier for WooCommerce customers
If you already have a WooCommerce site, enrolling to the Amazon seller program is relatively easier for you. This is because you will find dedicated plugins that will help you integrate Amazon seamlessly to your selling process.
This extension will help you connect your WooCommerce store to the sales network of Amazon. Along with Amazon, you can also integrate your products to eBay with the help of this extension. Moreover, you can connect multiple Amazon or eBay accounts to your WooCommerce store with the help of this plugin.
You will be able to integrate your entire WooCommerce product catalog to Amazon in a matter of minutes. If some of your products are already existing on Amazon, you can link them on your WooCommerce catalog. You will be also able to create new products on Amazon individually or in bulk. It also helps you set up separate product description, fulfillment terms and price details based on the existing set up on WooCommerce.
The plugin helps you sync your inventory, product details and orders real time with Amazon. Any change in inventory will reflect in all your connected sales channels. You can even receive the orders from Amazon on your WooCommerce admin. This would make matters simple for you, as you will be able to work from a single centralized location. The user interface of the plugin is pretty simple too, with a spreadsheet like layout to help you edit product details.
Interestingly, this plugin is available for free on the WooCommerce extensions store.
If you don't want to completely integrate your product catalog to Amazon, but still want to get some of its benefits, this might be an option for you. With the help of this plugin, you will be able to accept payments through Amazon Pay on your WooCommerce store. It is a great way to enhance customer experience on your store, as customers would really appreciate the idea of using their Amazon account for checkout. They won't have to use separate credentials to log in to your site, or provide credit card details to you.

With the help of this plugin, you will be able to reduce cart abandonment on your store considerably. In fact, you will be able to tap into some of Amazon's consumer base who prefers the smooth checkout experience. You will also get access to the advanced security options for fraud detection and prevention. Overall, getting Amazon Pay option on your checkout would be a great way to acquire new customers and retain existing ones.
You will also get a dedicated Amazon overview page with this plugin. This will help you find all the transaction details through Amazon Pay on a dedicated page. You will be able to easily manage one-click captures and refunds this way. The plugin allows you to handle partial or full refunds from individual order page or from the Amazon Pay overview page. Furthermore, the plugin offers a lot of customization options to display Amazon Pay option. You can change the design and position of the Amazon Pay button to suit your specific requirements.
You can purchase the single site subscription of this plugin at $59. The 5-site subscription is $89 and the 25-site subscription is $189.
Further reading