Last updated - July 11, 2018
This article is part of the User Management Guide:
Basic WooCommerce settings to configure accounts (current article)
Accounts Settings on WooCommerce help you determine how customer accounts function in your store. You can start working on Accounts Settings by navigating to the Accounts section through the following path:
WooCommerce → Settings → Accounts
Similar to how Checkout pages were set up, you need to assign a My Account page so that WooCommerce knows where to direct customers to access the details related to their account on your site.
My Account page is a default WooCommerce page that has a shortcode in it. You can select the page from a drop-down, though WooCommerce selects by default the page created at the start using the Setup Wizard.
With Enable Registration, WooCommerce allows two options for customer registration.
One on the Checkout page and the other on My Account page.
You can enable either one or both options by ticking the respective checkboxes.
To make login easier for your returning customers, WooCommerce provides an option to display a login reminder on the Checkout page.
You can enable this by ticking the Login checkbox.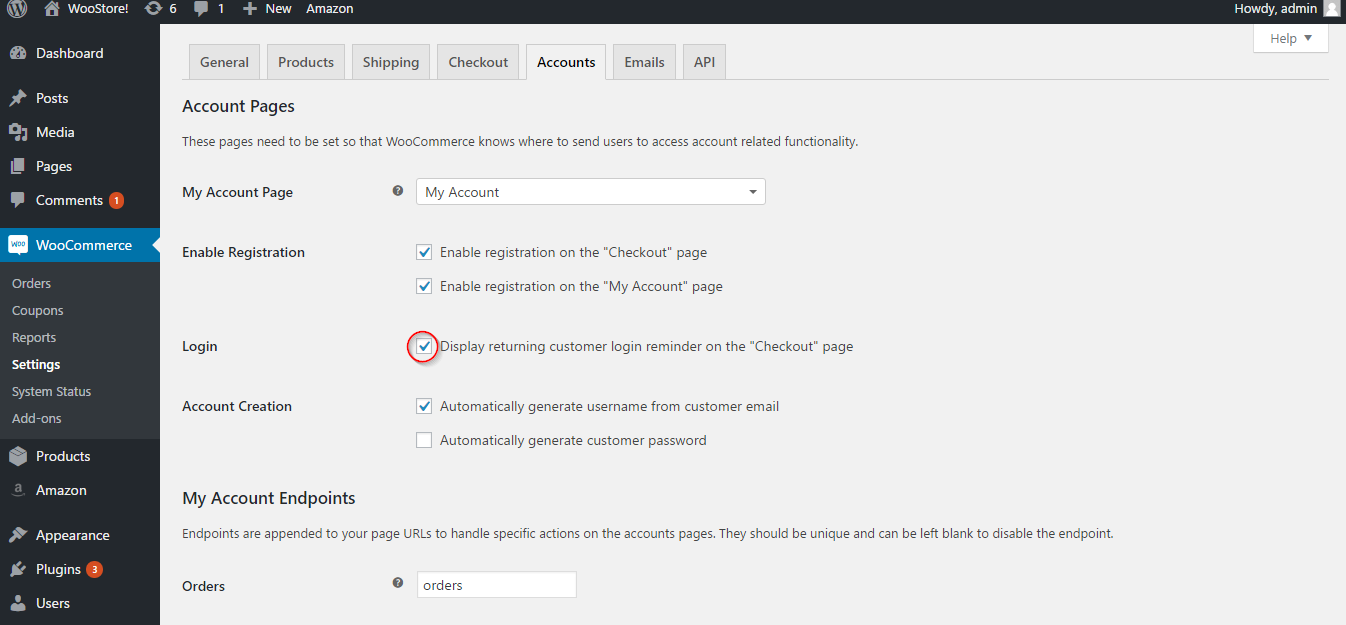 WooCommerce provides options to automatically generate username and password for customers while registering on your store.
Two check boxes are available for this purpose. Enabling the first one generates a username based on the customer's email address. The second one generates a password, which is then sent to the customer's email. The advantage of an auto-generated password is that it will be really strong, though many customers prefer creating their own password for easy recollection.
Enable either one or both options by ticking the respective checkboxes in the Account Creation section.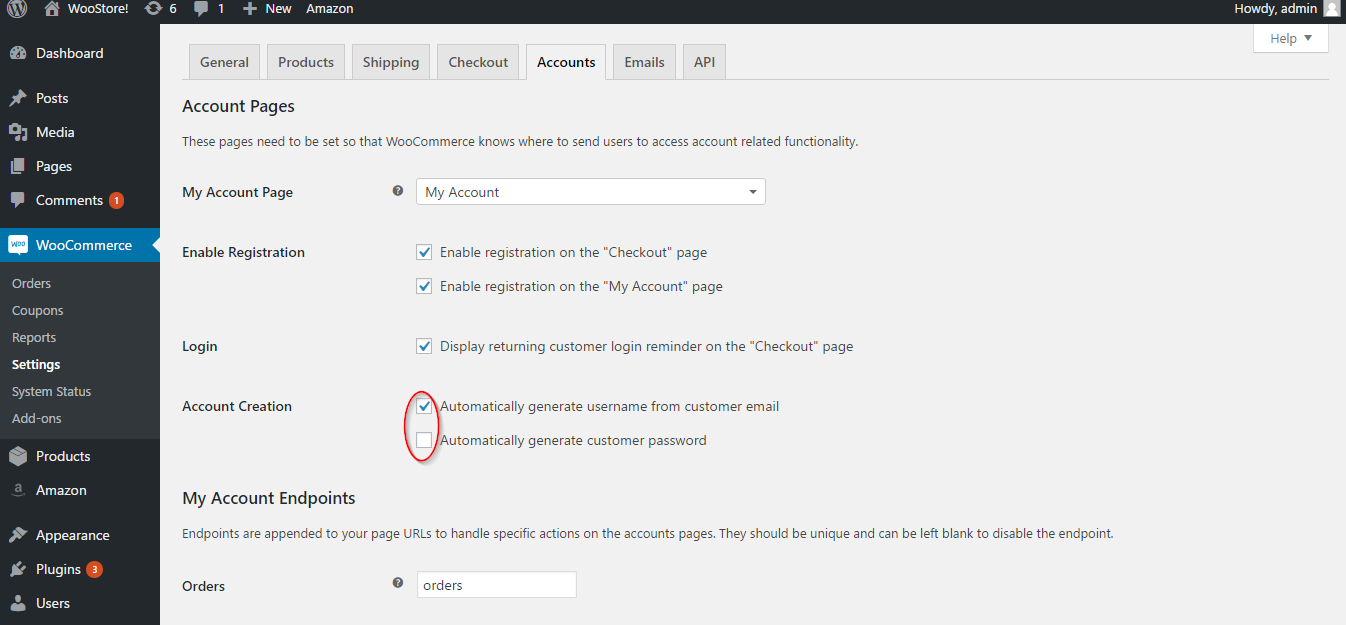 By appending endpoints to a page URL, you can show specific content to customers on the front-end of the store.
Similar to what you have seen in Checkout settings, Account endpoints are appended to handle specific actions on My Account page as well. WooCommerce provides a set of default endpoints here. You can create your own endpoints; but if you are doing so, make sure they are unique and not present anywhere else in your store. This is to ensure there are no account-related problems to customers.
In My Account Endpoints section, you can disable an endpoint by leaving the respective field blank.
After updating all the settings as per your requirements, do not forget to click Save changes button.
We have now covered the basic accounts settings on WooCommerce.