Content marketing is creating and sharing online materials like blogs, videos, and social media posts. It doesn't explicitly promote a brand, but it stimulates viewers to know more about a company's product or services. 
Content marketing is one of the best ways to grow sales on Shopify. If done right, it has the potential of increasing traffic on your eCommerce store. The more people feel connected to your brand, the more they want to buy from you. It's that simple!
It takes excellent content marketing to achieve this, which is where several people fail. Customers are smart and will spot mediocre content right away. Thus, you have to always deliver the best to them if you wish to grow your eCommerce store. 
The fact that you're reading this article means that you're committed to improving sales on your Shopify eCommerce store. So, let's help you do that. Here are some useful tips. 
Create Content Beyond the Ordinary
Content is all around us; social media made it a part of our daily lives. Let's consider the biggest social media platform, Facebook. Daily, Facebook stories have over 300 million active users creating posts (content). 
With that number, it is easy to see that your post can easily get lost if there's nothing special about it. The internet moves so fast that you must create long-lasting content. Something that won't get lost in the noise and traffic. 
The question then becomes how do you achieve this. Here are some tips:
Create a content plan. Ask yourself what type of content will pull your audience's attention and how you'll put it out to gain traction. 

Think about the topics that would benefit your audience.

Ensure the content fits your target market.

Ask yourself who your ideal shopper is and what problem you wish to solve for them.
When creating a content plan, you should carry out some research. You can join Facebook groups or any social media platform visited by your audience to see their conversation. Listening to podcasts by people in your niche is another way to get ideas.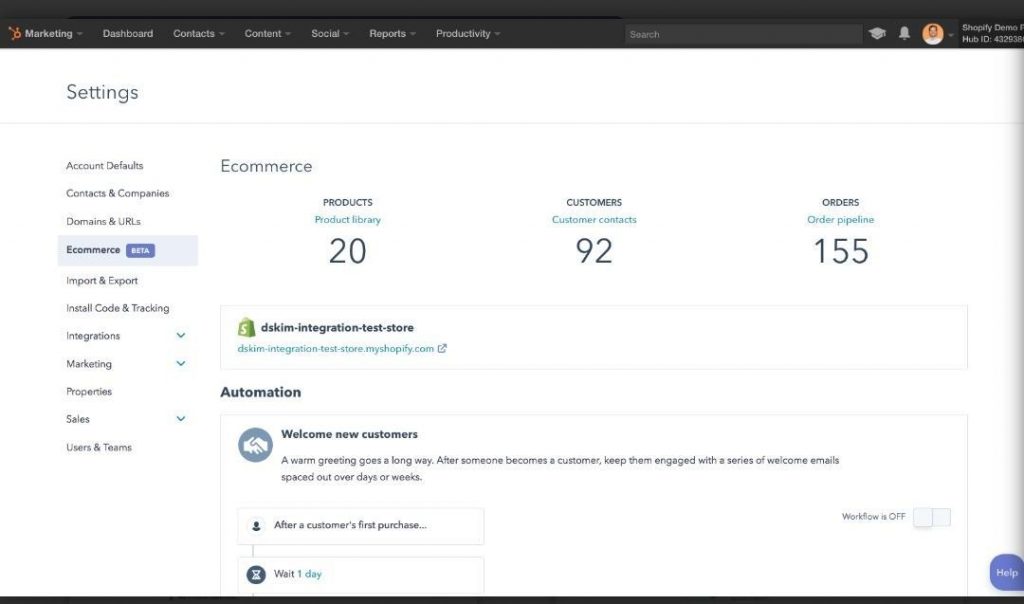 If you desire to do more, buy a book on content marketing. You can also create a questionnaire asking your customers what interests them about your store. You can organize, nurture, and track the responses using HubSpot CRM. It is perfect for personalizing and automating your marketing campaigns. 
Increase Your Reach Using SEO and Keywords
One thing is to have great content; another is delivering it the right way. The latter is vital, as no matter how well-crafted your content is, it is useless if it doesn't reach the right people. 
But first, how do you deliver your content? The most common ways are: 
Through social media

Through email marketing

Directly on your Shopify eCommerce site
Using one of the above will deliver your content to a large audience. But when you combine all three, you will reach more people. However, several other people in your market niche use the same delivery method. 
So, how do you differentiate and ensure you maintain a broad reach with your content marketing? The answer is simple: SEO (search engine optimization) and keywords. These two are the fuel to driving your eCommerce store traffic.
When you optimize the search engine using industry-specific keywords, you move your store up the search result table. Input keywords in the content you wish to share on your site, social media, or via email.
You can also use keywords when creating product descriptions and listings. Use software like Plugin SEO to track and review your SEO and keyword usage effectiveness. The Shopify tool alerts you of issues and reviews all relevant search engine optimization areas. 
Keep Your Content Fresh
According to Social Pilot, over four billion video views occur on Facebook daily. With that number, it is evident that there is no room for stale content. Your posts must be fresh and up to date. 
With billions of content to view, people move on from a post very quickly. On average, Facebook notes that people spend 1.7 seconds viewing a post on mobile phones compared to 2.5 seconds on a desktop.  
Therefore, the only way to keep them engaged is by creating fresh content. If your customers visit your page, and the article viewed about a month ago remains your top story, they'll leave. 
It means you have nothing new to offer, and if that happens up to three times, you can say goodbye to them. At the very least, create 11 posts every month. Ensure they are engaging using the tips mentioned earlier.
You can automate your social media posts' publication using the Shopify plugin, Outfy. Another benefit of this software is managing all your social media presence in one app. 
Link a Blog to Your Shopify Store
Adding keywords to your listings, product descriptions, and social media posts can only do so much. It would help if you had them in the content created for your blog. Unless you're using the standard Shopify blog, you can link to the one you have outside the platform. 
Having a blog helps you discuss topics beyond your products with your audience. For example, if you're into skincare products, you can create posts on how to take care of the skin. You can also discuss beauty routines, and so on.
A blog allows you to explore different topics and keep your audience engaged. The Shopify plugin Blog Linker helps you link your products with your posts. This way, you generate sales, define your message, and retain customers. 
Take Advantage of Influencer Marketing
Influencers are the kings and queens of content marketing. They create fresh and captivating social media posts that keep their followers engaged. If you can afford it, take advantage of influencers. 
They are useful for word-of-mouth marketing, which is vital for eCommerce businesses. If you're a small business, influencers can help you grow your brand. You can share their testimonies on your social media pages, and they can give you referrals.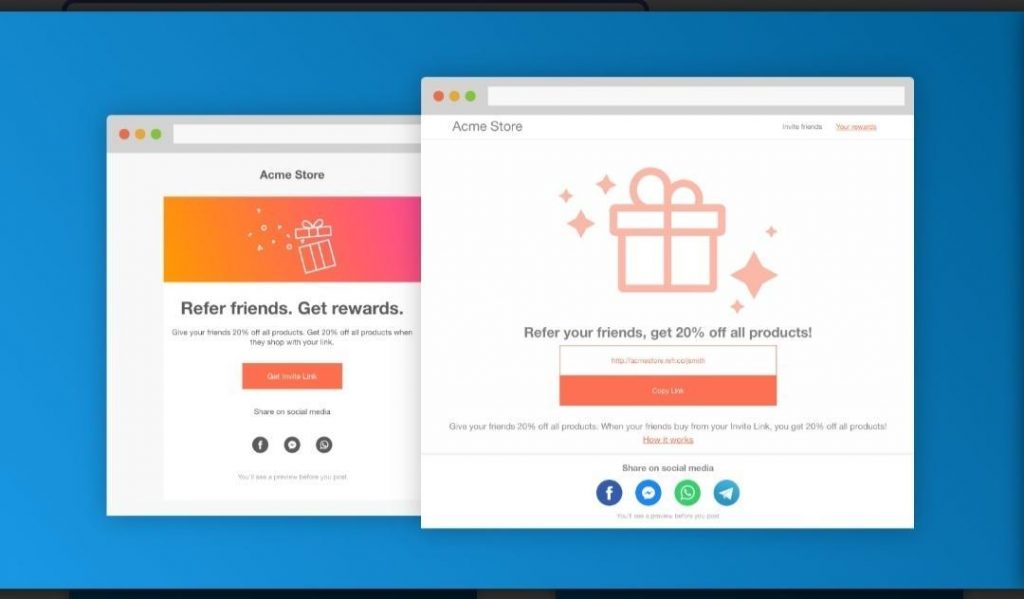 A helpful Shopify tool to use is the ReferralCandy. The plugin automates your referral program. Customers can receive whatever reward or discount you're giving automatically. 
Start Your Content Marketing Campaign!
It would help if you focused on two things when preparing your content marketing campaign. The first is evergreen content, and the second, campaign-specific content. You can use the former several times and the latter to line up posts for events and seasons all year. 
Furthermore, using multiple channels and formats gets your content to your target audience. Always have a solid strategy in place. Use all we've discussed here to improve your Shopify eCommerce store and drive up your revenue. 
Further reading