Last updated - April 13, 2023
With the advent of online shopping, e-commerce platforms such as Shopify have become invaluable for businesses that want to expand their customer base, improve customer experience, and increase customer loyalty.
And one of the most effective strategies to do so is through multilingual marketing, which involves translating store content to reach customers who speak different languages. Having a Shopify store in multiple languages can bring several advantages to a business, but it can have unforeseen drawbacks as well.
So, let's explore the elements in a Shopify website that can (and should!) be translated and the best ways to do it.
The Translatable Elements of a Multi Language Shopify Store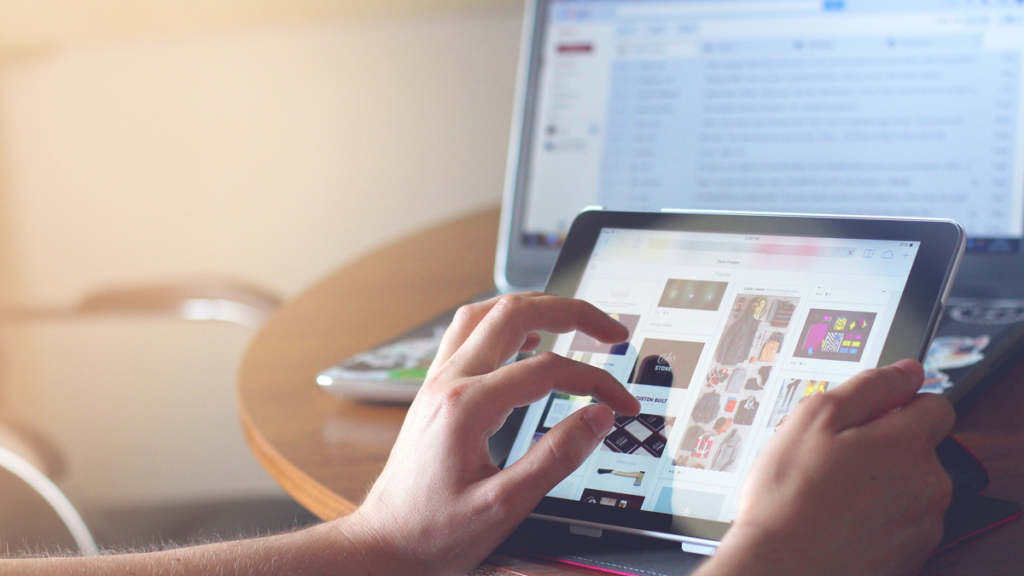 A Shopify website has different elements which all have a specific purpose and contribute to a potential customer's experience. Here is a list of the areas that can be translated into multiple languages in Shopify:
Store name and tagline
A business' store name and tagline are critical elements of its brand identity, which can become the building blocks of brand recognition in different markets. It will make it easier for customers to remember and identify the brand. To help businesses create a smoother translation process, several methods can be pursued, such as consulting a professional translation service or freelance translator with marketing specializations, using online translation tools such as Google Translate and DeepL, or approaching the business' in-house team if available.
Product names and descriptions
Product translations of names and descriptions can help customers understand the features and benefits of the products on display. However, it's important to ensure that the translations accurately convey the meaning and intent of the original descriptions. To achieve this goal, companies can use the following methods: professional translation services with a focus on e-commerce, freelance translators who have expertise in the target language and culture, translation software such as SDL Trados and MemoQ for a more automated and consistent workflow, and machine translation systems for quicker and easier translation processes.
Collection names and descriptions
Similar to store names and taglines, translating collection names and descriptions can show cultural relevance, prevent misunderstandings, improve SEO, and provide competitive advantages. Furthermore, localized collection names can improve customer experience, allowing customers to find interesting products or services while browsing. As a result, it will increase sales conversions for the business.
And similar to product names and descriptions, consulting a professional translation service or a freelance translator with a concentration on e-commerce will be beneficial for this website element alongside translation software and machine translation tools.
Blog post titles and content
Blog posts provide additional information and updates about a business that customers may not be immediately aware of. Multilingual blog posts can encourage closer relationships between a business and its customers, as blog posts allow familiarity and increased engagement with the brand. Providing relevant topics and information to customers regularly also makes it more likely for customers to buy multiple products and services.
Hiring a professional translation service or freelance translator who focuses on content translation with knowledge of the target culture/language can help a business in this area, and translation software and machine translation tools are other possible alternatives.
Page content (About Us, Contact Us, etc.)
These pages offer information and methods of communication for a business and its brand. Offering multilingual content on these pages not only improves the customer experience but also builds and reinforces trust with current and potential new clients, allowing the brand to become credible and relevant in the local area. Page content pages can be translated in several ways, such as through a translator service/company, or a freelancer that has experience and expertise in website localization. Some Content Management Systems (CMS) also have in-built translation tools that can translate these pages.
Navigation menu and links
Category and navigation labels can help customers find the products they're looking for more easily. The translated labels should make sense in the context of the target language. To translate this part of the website, apart from professional translation services that specialize in website localization, translation software such as WPML, Polylang, and Weglot can be used to translate navigation menus and links. Some website platforms, like WordPress, have built-in settings that allow users to translate navigation menus and links.
Cart and checkout pages
These pages are essential to provide a seamless experience for customers. This includes translating the shopping cart, shipping information, payment options, and order confirmation pages. A professional website localization service can handle these pages alongside translation software. Shopify also has in-built settings for translations.
Emails and notifications (order confirmation, shipping, etc.)
Email notifications, such as order confirmation emails and shipping notifications, can help customers stay informed about their orders. It's important to ensure that the translations accurately convey the relevant information. To accommodate this, localization companies and translation software can be effective options.
Email marketing platforms like Mailchimp have built-in translation tools that allow users to translate emails and notifications into the desired language. A native speaker can also create custom email templates for the business, depending on the topic being discussed.
FAQs and support pages
Frequently asked questions (FAQs) and support pages can help customers get the information they need to make informed purchase decisions. Professional localization companies and translation software can give a hand in this regard, along with multilingual plugins such as WPML, Polylang, and TranslatePress. Some support ticket platforms like Zendesk and Freshdesk additionally have built-in translation tools that allow users to translate support content.
Terms and conditions
Terms and conditions are legally binding agreements between the customer and the brand. It's a priority to make sure that these terms are communicated to customers in their native language to help avoid misunderstandings. It also ensures legal compliance and complete awareness of rights and responsibilities for both customers and companies.
In the event of a dispute, having legally binding terms and conditions that are accurately translated and localized can protect both the customer and the brand. To assist in this endeavor, a professional translation service that specializes in legal translation can be a consideration. Law firms that specialize in international business law can also be approached. And there are online translation platforms such as Gengo or Tomedes that can help translate terms and conditions.
Legal Notices
Depending on the country or region you're targeting, it may be necessary to translate legal pages, such as terms of service and privacy policies. It's important to ensure that the translations accurately reflect the legal requirements in the target language. Like terms and conditions, a translation service with legal specialty, law firms with international business law experience, or online translation platforms like Gengo and Tomedes can be put to the task.
Which Multi Language Shopify Website Elements Bring the Most Customer Engagement?
There are some parts of a Shopify website that bring more organic traffic than others. If businesses and companies want to maximize their reach, they may want to consider optimizing the following elements:
Home page
The home page is the first impression customers get of the brand. It should capture a potential customer's attention and motivate them to explore further. It's recommended to have a visually appealing multi language Shopify home page that showcases the brand's unique selling proposition to encourage customers to explore products and collections.
Product pages
The product pages are one of the most important parts of a Shopify website as they provide customers with a detailed description of the product, its features, and its benefits. Additionally, customers will also be able to view product images and videos, read customer reviews, and check out related products.
Collection pages
Collection pages group together related products, providing customers with a convenient way to browse by category. Customers can also filter products by attributes such as color, size, and price to find the products that best suit their needs.
Blog
A well-written and informative blog can be engaging for customers since it provides them with valuable information and insights into the business's products, industry, or niche. Blog posts can also be used to share customer success stories, how-to guides, and industry news.
About Us page
The About Us page is an opportunity to share the brand's story, mission, and values with customers. It's also a chance to humanize the brand and create a personal connection with customers.
Contact Us page
The Contact Us page provides customers with a way to reach out to the brand with questions, concerns, or feedback. It's important to make this page easy to find and user-friendly, with clear instructions on how to get in touch.
Best Practices for Multilingual Shopify Store Content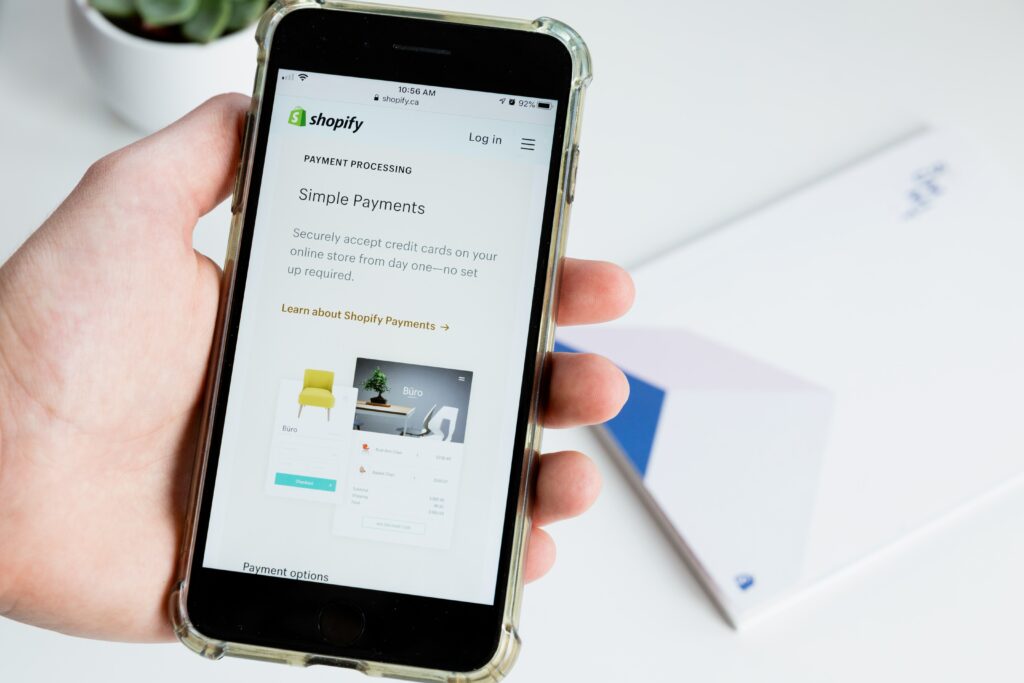 The endgame of multilingual marketing is to ensure a business's content is accurately translated and resonates with the target audience. Here are a few tips that can help reach this goal:
Understand your target audience: Before creating multilingual Shopify store content, it's important to understand the target audience, which includes their language, culture, values, and preferences. By knowing these details, businesses can deliver content that can evoke images, memories, and emotions that encourages customers to take action.
Use a high-quality translation service or a professional translator: Hiring professional translators who are fluent in both the source and target languages is a must. These translators have the expertise and experience needed to ensure that your content is accurately translated and free of errors. Avoid using machine translation tools as much as possible, as they can produce translations that may offend or confuse your target audience.
Translate all pages, not just the home page: By making a multilingual website in Shopify, you can reach a wider audience of potential customers who may not speak the language of your website's original version. Doing so will create a good reputation and credibility with the brand's target customer base and overall improve the user experience. Alternatively, use an eCommerce platform with customizable tools or plugins to help diversify the number of languages and markets in your store is visible in.
Use local language keywords in product descriptions and page content to improve search engine optimization: This will increase the website's visibility in local search engine results. By using localized keywords and phrases, the chances of the website appearing in relevant search results are enhanced, driving more traffic to the brand.
Make sure to update translations whenever you make changes to your store's content: Translations may need to be updated from time to time, especially if new products or services are added to the website. Monitor translated content regularly and update it as needed to ensure that it remains accurate and relevant to the target audience.
Consider hiring a local language expert to review the translations and provide feedback: Once your content has been translated, having a native speaker check for spelling and grammar errors and testing for link displays and functionality helps to create a cohesive and professional brand image, which can help build trust with the local market.
Conclusion
Translating your store content in Shopify in multiple languages is crucial for expanding a business globally and achieving global success. To effectively translate content, elements of the website should be identified for translation, such as product descriptions, collection names, and blog posts. Consider localizing content to reflect the cultural nuances and preferences of your target audience. And additionally, use professional translation services to remain consistent and accurate with translated content.
As e-commerce continues to grow and become more international, the necessity of translating and localizing e-commerce content will only continue to increase. E-commerce businesses will need to adapt and provide multilingual experiences to meet the needs and expectations of customers in different regions. As such, businesses need to invest in professional translation services and stay up-to-date with the latest trends and best practices in e-commerce translation.
What new technologies and advancements will emerge in the future in response to this new need? Only time and innovation can tell.
Further Reading