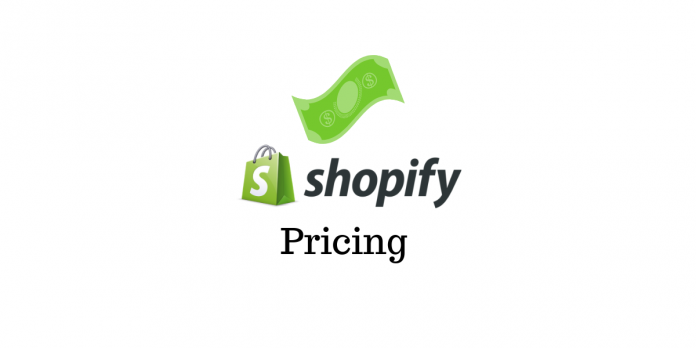 Shopify is clearly one of the most popular platforms to create an eCommerce store. One of the major advantages of Shopify over other similar platforms is that it is quite easy to get started. However, you might have seen multiple Shopify pricing packages and varied features. In this article, we will try to provide a detailed overview on Shopify pricing packages. You should be able to pick the suitable package for your business after knowing all about the costs of running a Shopify store.
An overview of Shopify Pricing
If you are setting up a Shopify eCommerce store, you need to spend money while getting certain basic aspects done. These are:
Registering a domain name
Choosing a suitable Shopify pricing plan
Payment fees for each transaction that you. make (based on your pricing package)
You may also have to incur optional expenses for certain other aspects, like:
Choosing a suitable theme for your store
Integrating premium apps on your store
Shopify Pricing Plans
There are five different pricing plans for Shopify. These are:
Shopify Lite
Basic Shopify
Shopify
Advanced Shopify
Shopify Plus
Now, let us take a look at each of these plans in more detail:
If you are looking to find the most inexpensive option with Shopify, you can try Shopify Lite. It is available for a price tag of $9 per month. Shopify Lite gives you the power to sell products through your existing website or social media channels. Basically if you have a website or a blog, you can add a Buy Button on a page and sell products. Or, you can simply turn your store's Facebook page into a shopping window and sell your products through that. Moreover, you will be able to use the Shopify app to accept payments using your mobile device as point of sale during fares or popup sales.
Shopify Lite also gives you the power to create custom invoices while accepting payments from customers. Please note, with Shopify Lite, you won't be able to get a fully functional eCommerce store.
Basic Shopify
If you want a fully functional website with eCommerce functionality, this is the starting plan that you can get. The price for Basic Shopify is $29 per month. You will have a standalone website with an eCommerce store and a blog. You will bee able to sell unlimited products using this plan, and will be able to create two staff accounts. The plan also allows you to sell your products on online marketplaces as well as social media channels depending on the availability of those channels in your country.
Point of sale, shipping and payments
With Basic Shopify, you can make POS transactions as well using the app. You will get hardware peripheral support and the ability to use third party POS apps.
Moreover, you will be able to get up to 64% discount in shipping rates from popular carriers such as USP, USPS and DHL Express. It also offers an option to print shipping labels. Shopify charges payment fees for each transactions you make on your Shopify store. The rates for Basic Shopify are as follows:
Online credit card transactions: 2.9% + 30¢
Point of sale credit card transactions: 2.7% + 0¢
If you are not using the default Shopify payment option, you will have to pay 2.0% of the transaction for using a different payment option.
In addition, the Basic Shopify Plan will have the following features:
Manual order creation
Discount codes
Free SSL Certificate
Abandoned Cart recovery
Round the clock customer support.
Shopify
The intermediate Shopify pricing plan is simply called Shopify. This one will cost you $79 per month. You will be able to get all the features of Basic Shopify with this plan along with a few additional features. Since we are trying to see the differences in terms of pricing, let's try and understand the additional features you get with the added cost.
One of the first noticeable differences is that you will be able to create up to 5 staff accounts if you are using this plan. This plan also offers features like Gift cards and professional reports. Also, it offers the option to register shifts while handling point of sale transactions, and also supports unlimited Shopify POS staff PINs.
For shipping, you will be able to get discounts of up to 72% while using the Shopify plan, and it also supports USPS priority mail cubic pricing.  The payment fees for transactions are as follows when you are using Shopify plan:
Online credit card transactions: 2.6% + 30¢
Point of sale credit card transactions: 2.5% + 0¢
Please note the fee for using any other payment option other than Shopify Payments will be 1.0% for this plan.
Advanced Shopify
When your business scales up and you need more features, you can think of the advanced plan. The price for the advanced plan will be $299 per month. You will be able to create up to 15 staff accounts under this plan. One of the major advantages of this plan is that you will be able to integrate third party shipping carriers to calculate shipping rates during checkout. You will be able to use your own accounts with shipping carriers to display rates. In addition, you will get access to an advanced report builder while using this plan.
For Advanced Shopify plan, the payment fees for transactions are as follows:
Online credit card transactions: 2.4% + 30¢
Point of sale credit card transactions: 2.4% + 0¢
Please note the fee for using any other payment option other than Shopify Payments will be 0.5% for this plan.
Shopify Plus
If you are looking for an enterprise solution with Shopify, you have to contact them for custom pricing according to your requirements. Based on your annual revenue volume, they will offer different custom plans for you.
Choose the most suitable Shopify pricing plan for your store
As you have seen Shopify offers different pricing tiers according to the varied requirements of eCommerce store owners. You can choose the best plan for you and start selling your products online.
The Free Trial
The free 14-day trial is always a great option for you to get familiarize with the platform. You do not have to enter your credit card information to get access to the free trial. After the trial is over, you can choose any pricing package of your choice. You can easily upgrade or downgrade your plans as per your requirement at any time.
Discounts in Shopify pricing plans
When you are paying annually or biennially upfront, you can get a 10% or 20% discount respectively for Shopify pricing plans. Except for these, all your plans will be calculated on a monthly basis, and you can interchange plans at will.
Domain name registration
Now, you might be wondering how you are going to have a domain name of your own on Shopify. Shopify offers an option for you to purchase your own domain name. If you already have a domain name registered under you, you can continue using that for your Shopify store. You can even try using the free domain name that you get when you sign up with Shopify.

The price for registering a domain name with Shopify for one year will be starting from $14 per year. You will be able to choose a domain name from over 50 available options. Moreover, you will get free subdomains and unlimited subdirectories with your domain name. Shopify also offers email forwarding option and ensures your personal information is not displayed on private registration records.
Hosting
You really don't have to worry about hosting if you are using the Shopify platform for your eCommerce store. With all their pricing plans, Shopify offers secure hosting without any extra charges. You will get unlimited email forwarding, content delivery network and instant updates while using Shopify. Here are some of the features that you will find with Shopify hosting.
Access to superior servers located globally.
Assurance of continuous up time.
Unlimited bandwidth that allows you to scale smoothly.
Level 1 PCI Compliance to ensure your customer's data is always secure.
Flexibility to purchase a domain name or use your own.
Getting a suitable theme
Getting a Shopify theme might cost you money if you are choosing a premium theme. Shopify features a bunch of free and premium themes on its website. At the moment, you will be able to find 10 free themes and over 60 premium themes for you to choose from. There are multipurpose themes as well specialized themes that will be specifically suitable for your kind of business. Prices start at $140 for a premium theme on the Shopify website. You can also find good quality themes developed by third party developers as well. You can find a list of interesting free Shopify themes here.
Using an app
Shopify also has a large collection of apps that you can use to extend your store's features and functionalities. This is another optional expense that you may have to incur depending on the specific requirement of your store. You can find an app for several categories on the Shopify app store. Here are some of the popular categories for Shopify apps:
Store design
Sales and marketing
Inventory management
Orders and shipping
Customer support
Security
Reporting
Shopify Pricing can vary according to your business
As you have seen, Shopify pricing can be different for you depending on the scope of your business. There are certain unavoidable expenses if you want a fully functional Shopify eCommerce store. These are domain name registration, selecting a Shopify plan, and the payment fees for the transactions that you make. In addition, you may have to spend money for design and feature extensions according to specific store needs. Hope you got a basic overview on Shopify pricing from this article. Leave us a comment if you have a query.
Further reading