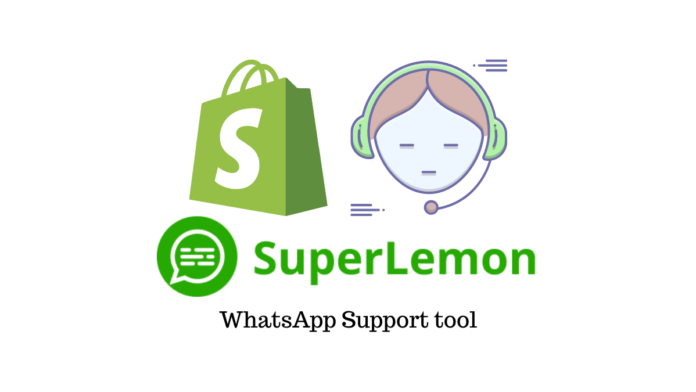 Providing flawless customer support is one of the most important factors that determines the success of an online store. If you are considering different options to enhance the customer satisfaction and conversion rate on your Shopify store, we have some interesting news for you. In this review, we are trying to understand how the SuperLemon WhatsApp Support app will help you take care of your customers better.
SuperLemon Whatsapp Support App – An Overview
SuperLemon Whatsapp Support App is a popular option for Shopify merchants that will help them integrate WhatsApp tools to improve customer support as well as store conversions. Primarily, it helps you incorporate WhatsApp live chat on your website for easier and faster customer support. In addition, it offers automated and manual notifications for order confirmation, shipment tracking, cash on delivery verification, abandoned cart recovery, etc.

It supports multiple WhatsApp numbers and offers a lot of customization options. Store owners will be able to try out different designs for the button as well as its position to find optimum results. You will get access to more than 50 button designs, from which you can choose the best option. Moreover, this app will not add any code to your theme file. Automated message templates are previously approved by WhatsApp and support 11 different languages. And, you can create manual message templates on your own, and send them in a single click using an extension of Chrome browser.
Thanks to the popularity of WhatsApp, it is a primary mode of communication in many countries. As a result, customers will be more engaging through the medium and will help you reduce cart abandonment. Moreover, the app is extremely easy to integrate and the whole process will be quick and easy for store owners.
Feature highlights
Here is a look at some of the important features of this popular app:
Customizable WhatsApp live chat button
Using this app, you will be able to display a WhatsApp live chat button on your site's frontend, which your customers can make use of to get in touch with you. You will be able to try out different designs and styles for the buttons that will make it catchy to your customers. Also, you have the freedom to modify the call-to-action text on the button, the position of the button, the pages on which it will be displayed, and also to make it available selectively on mobile and desktop.
Engage customers more effectively
You will be able to connect up to 5 different numbers of support agents at a time. Moreover, you can use the greetings widget with one or more agents. Furthermore, you can schedule online and offline timing so that customers are aware of your availability all the time.
Understand customer behavior better
Chat button analytics will help you get an idea on customer interactions, and the products they are most interested in your store. Also, it offers a clear idea about the page from which the customer initiated the chat, that will aid your support agents in understanding customer issues better.
Helps in recovering abandoned carts
The app is a great help to recover abandoned carts in your store. You can make use of the available templates and make necessary customizations to suit the requirement. It is easy to include information like the customer's name and details of the products in the messages. Also, you can automatically apply discounts to recover carts. There are also detailed analytics reports to help you understand how effective your cart recovery efforts are.
Manage transactional emails seamlessly
The app helps you in managing transactional messages on your store more efficiently as well. There are multiple templates available for different store events such as order confirmation, delivery confirmation, review request, etc. Similar to cart abandonment messages, you can include customer information dynamically into the messages. Also, you can use tags and filters to keep a tab on specific orders. It also syncs tags that are added by any other third party tool that you may be using on your site.
WhatsApp share buttons to increase the reach of your store
The plugin also allows you to display WhatsApp share buttons that will encourage customers to share your store with their friends. The WhatsApp live chat widget offers an option to initiate a message on the user's app to help them easily share the message to their contacts. You can even customize the share button to make it more attractive and aligned to your style.
Getting started with SuperLemon
You can get started with this app on your Shopify store quite easily. You can install it either from the Shopify app store or the website of the app. Once you install it to your store, you can enter your name, and WhatsApp number to get started with the widget.
Once you add the WhatsApp number to the app, you will be able to see further settings to customize the WhatsApp support tools. You can enable the WhatsApp chat option, which will be disabled by default. You can also add more agents if required by clicking the "+Add another number" button.
Basic app configuration
You can easily configure the following aspects of the app:
Edit on/off hours
Set the time period when your agents will be available online. Here, you can set different time periods according to your store's working hours.
Modify the appearance of the button
You can make changes to the button text and design. Here you can change the 'chat button text', as well as 'message body'.
If you want to apply some customizable or pre-configured designs, click the Change Design button. This will display a modal window with a lot of options that you can choose from.
Callout card to attract attention to the chat widget
You can configure a callout card that will attract attention to the app. You can add the custom text to be displayed and also the time delay. For supported browsers, you can enable notification sound as well.
Greetings widget
You can greet customers with predefined messages to make the interaction smooth. The app offers easy options to customize greetings according to the agents' online status as well.
Modify the position of the chat button
You can make changes to the position of the chat button on the site's frontend. The app offers different settings for both desktop and mobile.
Determine which all pages to display the chat widget
You can select the pages which you want to display the WhatsApp chat widget. There are a number of different pages from which you can disable the chat option if it is not relevant.
These are the basic configuration options for the WhatsApp chat widget. Similarly, you can customize the share button as well. The available options are to enable the share button, customize the button text and design, customize its position, and choose the pages to display.
Once these settings are saved, your customers will be able to see the chat widget and the share button on your site.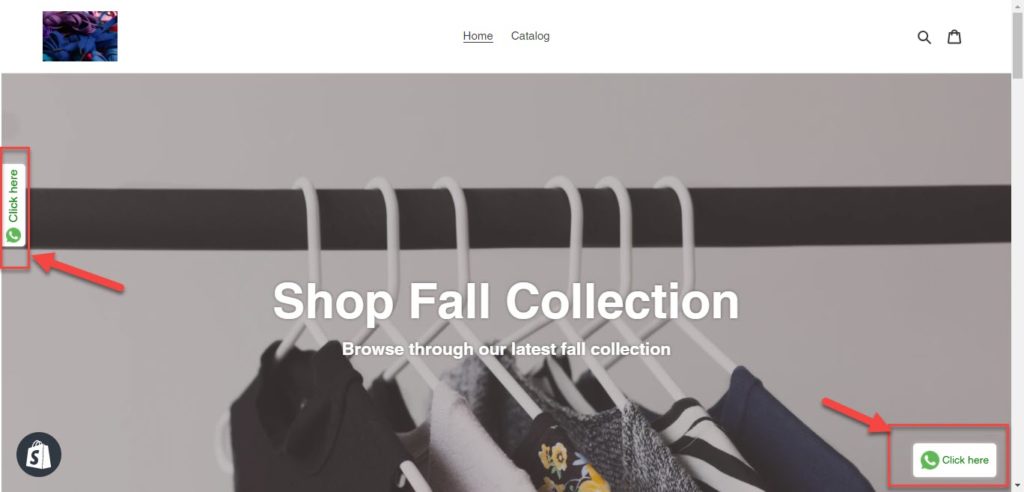 Pricing
Here are the pricing details of the app:
Plan
Cost (in USD per month)
Major features
Free
0
Unlimited chats
Multiple numbers
Share button
Greetings widget
Analytics
Pro
9.99
All Free features
WhatsApp extension
Order history
Custom quick replies
Manual support and notifications
Ultimate
14.99 + cost per message
All Pro features
Automated and manual messages
Cart recovery messages
Transactional messages
Priority support
SuperLemon pricing plans
What do we think about the app?
The SuperLemon WhatsApp Support App will be a great option to enhance customer support and conversion rate on your Shopify store. This app enables you to provide one of the most accessible channels for customer support in several countries. It is easy to install and get started with the app, and there are a lot of customization options that you can manage without complex settings. The design templates could be handy when you want to apply some interesting design changes to the appearance of the widget and share button. We tested the free features of the app and found it to be easy and intuitive to configure.
We hope this review of SuperLemon WhatsApp Support App is useful for you. In case you have any queries, please do not hesitate to get in touch with us through the comment form below.
Further reading