For increasing domain authority, we need to understand the factors that play a vital role.
Some people may be unaware of domain authority and why it is important, so this guide is surely for them.
If you are a blogger like me, you need to be concerned about many things, and focus on the rankings is the primary thing.
Some things are not directly impacted on your rankings but they play a vital role in increasing or improving the authority of a site.
When it comes to domain authority, it is not directly impactful on the rankings of the blog but it is very compulsory if you are going to build a brand.
Should we care about domain authority?
As it is mentioned above, domain authority is a compulsory concern, especially when you are going to build a brand.
We can check domain authority and page authority by any da pa checker but keep the accuracy in focus.
Many factors are needed to evaluate domain authority and MOZ is the most reliable source of checking domain authority.
The concept of domain authority was originally developed by MOZ itself and that's the reason why MOZ is reliable and authentic.
The very first thing that must be in your mind is, DA is not directly related to your ranking but it can help you evaluate many things about your blog.
DA can be in between 0-100, some high authority sites are possessing more than 30 domain authority and some of the sites are low authority sites.
Should we consider page authority?
Page authority is pretty important but we cannot prioritize page authority over domain authority. If you are a newbie, we recommend you to just focus on the domain authority.
We can say that page authority is an evaluation of a single page of a website as a website contains multiple pages.
But domain authority covers the overall domain and subdomains.
Some specified steps are needed to increase the domain authority of a website so, let's have a look.
Top 5 tips to increase domain authority
Increasing domain authority is easy and all you need is to follow some steps and these steps are compulsory.
These tips are listed below.
Pick a relevant domain name
Picking up a relevant domain name is the most primary thing and the domain name must be short and clear.
We can say that if you are willing to capture a good audience then it is compulsory to pick a good domain name.
The domain name is the first impression you are leaving on your audience and your domain name lets the audience decide whether to read the blog or not.
The second most important thing is, we need to pick a domain name that can be very clear as a reader can easily get the main idea of your website after reading the domain name.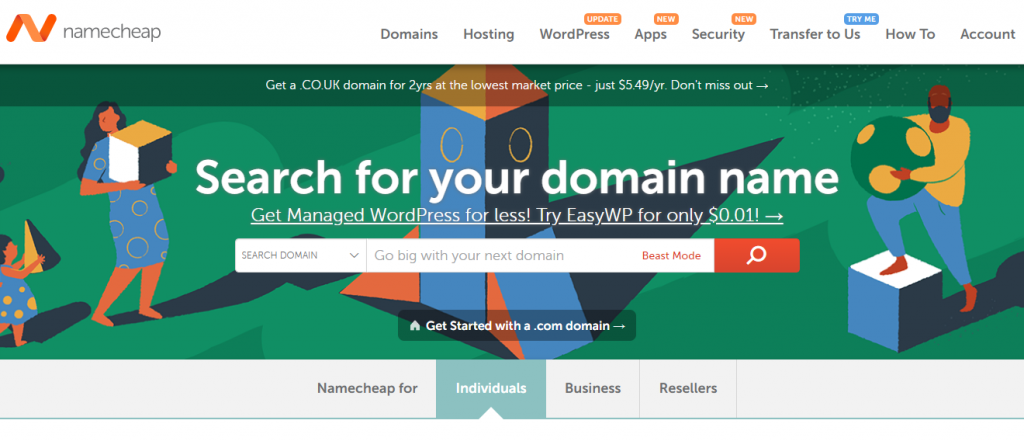 Check more about choosing a domain name here – Best Domain Registrars and Tips for Buying Domains
On-page SEO must be very strong
There are two types of SEO and both types are needed if your preference is to rank higher.
Here we are specifically talking about the on-page SEO but there are many factors included in the on-page SEO.
Most people ignore the minimal factors but keep in mind that these minimal factors are needed to focus and be concerned.
The most primary thing is the content you are going to upload on your website, the content must be fully optimized.
When it comes to the content of the website, you need to keep some things in focus and these things are listed down.
Content must be unique and plagiarism-free
Content must be relevant
Accuracy must not be compromised
You should upload clear and simple
Get some high-authority backlinks
High authority backlinks help a website to rank higher on SERPs and it also improves the credibility of a website.
But how can we get high authority links?
We need to approach some high authority sites and get a backlink from them so; it can be very helpful for your blog.
There are millions of websites available on the internet that are considered high-authority sites and these websites are easily approachable.
Remove bad links
It is really necessary to audit the site and remove the links that can lead the readers to bad or irrelevant websites.
Using bad links can be a hurdle when you are going to increase the da of your website.
You can take some low authority links but the links must be relevant and low in quantity, you need to mainly avoid these links.
Do internal linking
There must be some posts that are readily available on your blog and you can easily use these posts in your content.
Sometimes, it is necessary to share some information that can be in other contexts but relevant to your blog post and then you can go for internal linking.
But you need to keep relevancy in your mind and then create internal links.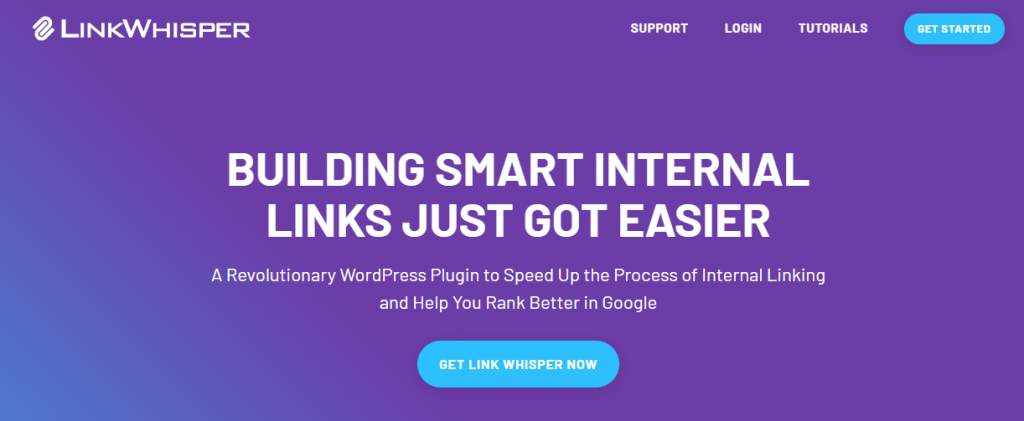 Check out Link Whisper to improve Internal Linking on WordPress.
Conclusion
If you are working on the internet and possessing your assets in the form of a website or blog, many things need your concentration.
And it is not wrong to say that domain authority is one of them and we need to improve the domain authority if our preference is building a strong brand authority.