Last updated - July 26, 2021
We talk a lot about ensuring the best performance for your website. One of the best indicators of website performance is page load speed. For many new users of web technologies, website speed test tools may not be that familiar. In this article, we will list out some of the best website speed test tools for your website. We will also mention a few aspects that you need to keep in mind while running a speed test on your website.
You will be able to view detailed reports on your page loading performance for both mobile and desktop using Google PageSpeed insights. The data includes both 'Lab' and 'Field' metrics, which will be helpful to understand performance issues and user experience. When you analyze a web page, you will see a Performance score, that will help you understand if any actions need to be taken. A score above 90 is generally considered good.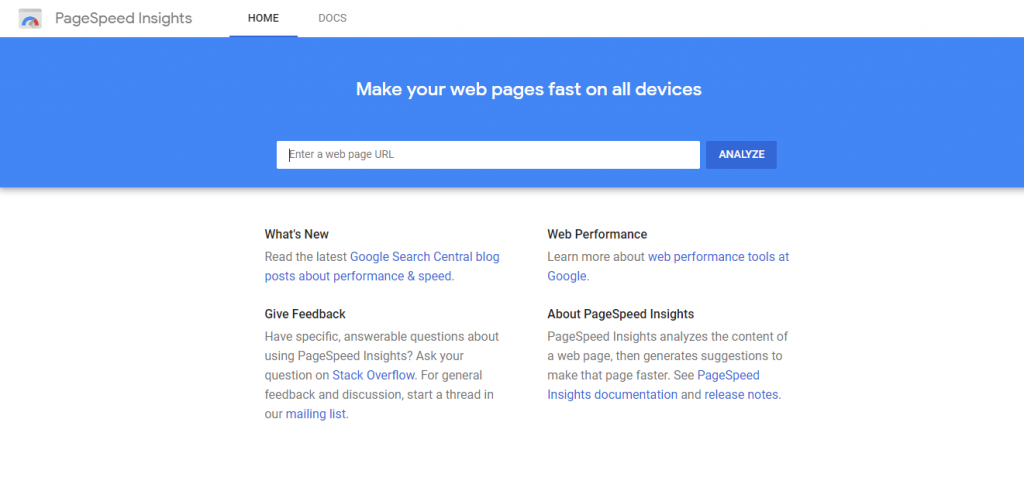 You can use GTmetrix to understand what is causing performance issues on your site, and accordingly optimize the site performance. The tool will give you a summary of the prime factors connected to your site's speed. Moreover, it offers visual indicators in the form of graphs. Also, it offers options to analyze page speed for mobile devices, and lets you test from different servers and locations.

Pingdom is one of the most popular options to analyze website speed. It offers two different monitoring options – Synthetic and Real User. In Synthetic Monitoring, the interaction is simulated, and it checks for uptime, page speed and page flow. On the other hand, Real User monitoring takes into account interactions by real users. It has pricing plans starting from $10 per month, though you can use the 30-day free trial to get started with.
You will find elaborate options to test your website speed with this tool. It offers simple as well as advanced options to test your site speed from different locations and browsers. You can also run visual comparison of two urls using this tool. Overall, you will get in-depth reports to understand the performance of your site.
This free website speed test tool gives you a clear idea on how fast your site loads. When you enter the web page url, the tool will give you a performance overview, measures you can take to improve speed, and also information about other aspects that impact page load time.
Uptrends is actually a website monitoring tool that offers detailed insights to ensure consistent performance on your site. It will help you identify issues on different browsers that may affect your site performance. You can also set up web application and API monitoring using this tool. Moreover, you will get timely notifications through phone calls, SMS, email and push notifications so that you can promptly respond to issues.
KeyCDN offers a website speed test that you can run from 10 different locations. You will get detailed instructions on the areas which you can work on to improve the performance of your site. The results include details on requests, the size of the content served, and also about loading times.
Byte check analyzes your web page urls and provides you the measurements in TTFB (Time to First Byte). This will indicate the responsiveness of your server as well as other network resources. Overall, this will help you understand how fast the website is serving to its users when a request is made.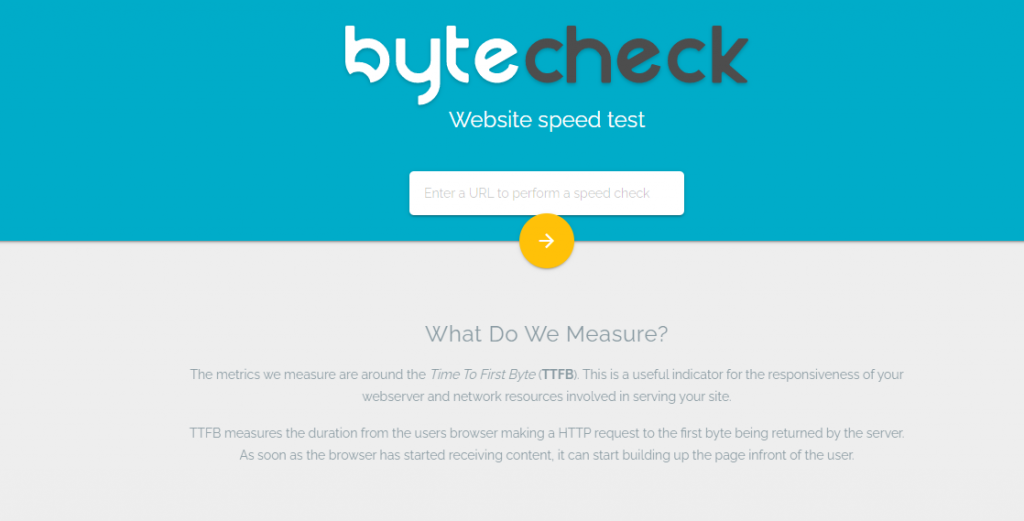 Dareboost does a thorough audit of your website and gives you actionable insights to maintain an optimized performance. They also offer continuous website monitoring to help you stay on top of your site performance. In addition, you will find options to compare speed between two web pages. They offer 13 international locations for speed test, and also offers a test environment that you can configure according to specific requirements.
Things to pay attention to while running Website Speed Test
These tools are great to give you an overall ideal of your site performance. However, you should be able to interpret the results properly too. If you are completely new to website management, you may have to be aware of certain other factors to be able to read the results effectively.
Configure Caching and CDN before running speed tests
Caching is one of the most effective ways to improve site performance. You will have to ensure that you are using a caching tool before running website speed tests. As you probably know, CDN or Content Delivery Network is another popular performance boosting service for websites. With a CDN network across global locations, you will be able to serve static files of your server from a location closer to the user. This will contribute a lot in improving page load speeds. So, your website speed test results will show marked differences based on whether you have enabled caching and CDN.
Repeat tests
According to experts, just doing a singe speed test won't give you accurate results. You will have to do the speed test two to three times to optimally gauge the site performance. Moreover, to get the correct perspective on speed, you have to see it when everything is loaded from cache. If you run a speed test without loading the site from the cache, the page speed could be significantly lower.
Try changing locations
You may also have to do the speed test from different locations to get relevant results. Most website speed test tools offers different locations to test. You may want to test from a location from the majority of users are coming from. In addition, you should test from a location closer to your location and also from a location that is quite far. This will give you a better picture on any latency issues, and will also help you understand the effectiveness of your CDN.
We hope these tools will help you run website speed tests easily. Feel free to leave us a comment if you have a query.
Further reading