Last updated - April 15, 2021
Looking for ideal customer support software to handle all your customer queries? We are listing the most prominent ones here with us. Support desk software is chosen based on various factors that make it compatible with the business. Even when we consider a strong knowledge base to support the needs of your customer, it is important to have a human interaction with your customer. This makes a customer feel valued. If you consider SaaS-based customer support plugins most of them are subjected to recurring charges.Take a look at the various aspects to consider with respect to the customer support software for any business.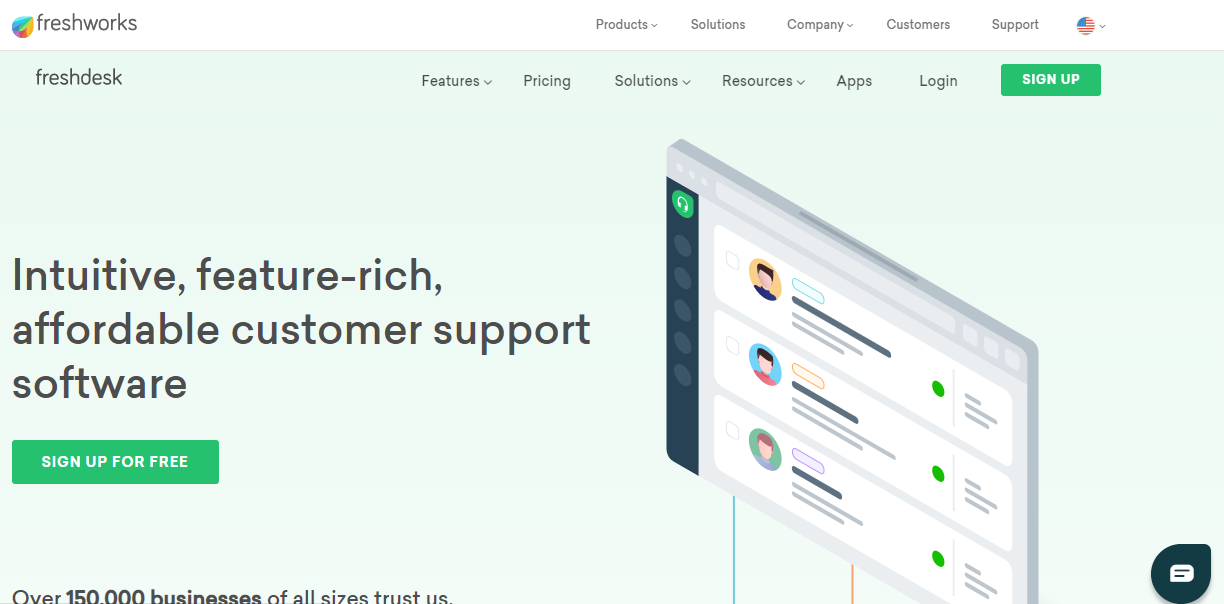 Freshdesk is an online cloud-based, affordable feature-rich support helpdesk software. It helps to streamline all of your customer helpdesk processes. The plugin helps you prioritize as well as categorize your tickets to maintain intuitive support for customers.
Pros :
Easy to install and use.

Easy collaboration with other agents on tickets.

Automatic support system.

Quick response to the customers.

Easy linking to the knowledge base, which makes solutions easier.

Quick report generation for better insights on team progress as well as to measure customer satisfaction.

Exclusive branding, by creating email ids for the business purpose in a personalised manner.

Integrates easily with more than 120 applications. 

No limits on data storage.

Unlimited users and agents for the free version.
Cons:
Pricing is relatively high.

SLA, reporting and customer management are only limited to the free version.

Upgrades are based on the number of agents and for each month which apparently begins at $1399 per month per agent. The higher the cost, the better the features.

Majorly the free version lacks automation, collision detection, etc.
Zendesk is a popular support helpdesk software that is widely used.  With the best automation and efficient ticket management system, Zendesk is popular in business. Similarly being SaaS-based, it is easy to use and deploy in any system. 
Pros: 
Easy to install.

The email system is quite effective.

Triggers to automate responses to clients.

Works effectively reducing the turn around time.

Informative and faster analysis of generating reports.

Deliver better insights on performance.

Knowledge base to support customers.

Better integration possible with other apps. 
Cons :
Pricing plans are mostly on the demand subscription model, hence features will come with respect to the price. More features, more pay.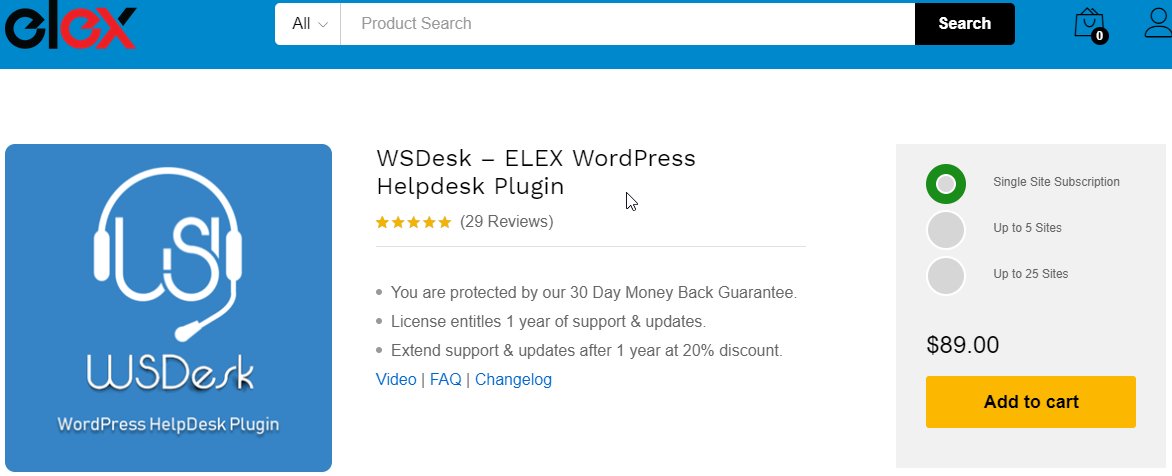 WSDesk is a popular WordPress Support ticketing software. There are numerous features that make the support system quite productive. WSDesk is primarily a strong WordPress helpdesk plugin that can be easily managed as an independent helpdesk system.
Pros :
Efficient ticketing system.

Automation makes ticket assignments easy.

Triggers and auto-assignment make work smoother.

In-built knowledge base to support easy access to documentation.

Relatively low price.

Unlimited Tickets and agents.

No monthly charges per agent or on a monthly basis.

Easy to export tickets from Zendesk to WSDesk.

Data remains on the server hosted by the user, hence greater data security.

It is managed independently on the client's server, hence strong data security.

Email Piping.
Cons : 
No time-tracking for responses.

No slack notifications.

There is no particular limit set for ticket assignments.

Do not have collision detection when someone is working on the same ticket.
Helpscout is yet another SaaS-based plugin, for hassle-free ticket management. Not only it has prominent features, but also many features can be integrated with multiple plugins to enhance the features. Also around 50 plus voice mail services available other than email, telephone services and chat. Helpscout has compelling features for users to use.
Pros : 
Easy to install and use.

Around 50 voice mail services are available.

Apps for Android and iPhone user customers for quick integration.

Almost 75 keyboard shortcut to make quick interactions.

2-factor authentication is possible.

Collision detection when someone else works on the same ticket.

Use @ to tag other agents for the tickets and to leave short notes.

Contains easy collaboration tools.
Cons :
Do not have an effective knowledge base.

No data archiving, hence no data retention.

Particularly no data tracking, happens on the dashboard.

Monthly charges begin at $12.

No social media integration.
ProProfs Help Desk is a SaaS-based ticketing system that enables operators to view and access support tickets in the same place. It helps you to see offline chats in the form of tickets in the shared inbox. The help desk software features an email-like interface. Multiple teams can collaborate and give their inputs through internal notes and comments for faster resolution of tickets. 
Pros: 
There is no coding knowledge or setup needed.

Operators can collaborate to resolve tickets faster.

You can add, modify, or delete custom fields.

Send automated responses to customers. 

Gain valuable insights into the customer service experience through reports and analysis.

Comes integrated with survey maker.

You can set up workflow rules around filters, priorities, and SLAs.
Cons
There is no social media integration in ProProfs Help Desk.

The mobile app is missing.

Lacks knowledge base and chat integrations. 
Zoho is a popular SaaS-based plugin which helps to bring in stronger ties with your customers. The plugin tracks every support activity and hence, enhance the overall productivity. Moreover, it's easy to customize and convenient to use make Zoho popular. 
Pros : 
Knowledge base is easy to manage.

Multi-channel communication.

Effective ticket management.

Email Integration.

The reporting mechanism is effective.

Agent collision reporting. 

Support Keyboard shortcuts.

Auto suggestions for a prompt response.

Impelling designs.
Cons :
No form customization available.

Email branding is not up to the mark.

No email piping features.

Multi-lingual support is lacking.
Another SaaS-based customer ticketing platform is in demand. Awesome support as the name implies , has prominent features to eliminate many problems in customer support.Each pricing plan has specific features to satisfy the needs of the customer.
Pros : 
Unlimited tickets, agents and departments.

WooCommerce integration is available with Pro, enterprise and agency plans.

Each plan has Mailchimp integration to keep communication steady.

Artificial intelligence support reply system.

Facebook Chatbot addon support as well.

Instant notifications to agents on ticket arrival.

Quick and automated replies can be set up earlier.
Cons:
For extra beneficial features, enterprise and agency plan is required.

Standard plans do not support WooCommerce integration.

Pricing begins at $149 per year.

No knowledge base with the plugin as inbuilt.
To Conclude :
Every customer ticket plugin works wonders in the area of customer management. As a matter of fact, when you use an explicit plugin to handle all your end-user issues, it becomes easy to keep your customer engaged. Together with a strong support system, the business can progress much more productively. Not to mention, each plugin has some pros and cons, even then each will work independently strongly for a business it is adapted for. Therefore choosing an ideal support ticket system for your business to perform well is significant.
Further Reading