Last updated - February 24, 2020
Customer support systems have evolved greatly over time. Compared to the yesteryears, businesses are primarily focussing on the needs of the customers greatly. Nowadays to communicate with businesses is much more accessible. Customers solely depend on the fastest way of communicating like live chats, support desks, etc. which has gained popularity. One such popular support ticket system is Zendesk that is extensively used to support customers through popular websites.
Let us take a look at what Zendesk is all about before we arrive at the alternatives for the same.
Zendesk support ticket system has an effective system that helps you track, prioritize, manage and solve customer queries. The support helpdesk system helps users to troubleshoot their issues and get necessary assistance quickly.
Features of Zendesk Support Ticket System
A single window for all your channels to interact with your customers.
Zendesk pricing begins with $5 per agent per month.

AI-powered chatbots that automatically guide users to solutions or to agents.

Excellent report analysis to understand the performance of the agents.

Secured with TLS encryption.

To support clients quickly, knowledgebase is integrated.

Customers are provided with multichannel support on their preferred platform.

Zendesk can be personalized for user-specific needs to support customers.

Multi-lingual support in over 40 languages.

Predefined actions of tickets appearing in the support queue to make responses quicker.

Email and Slack collaboration.
In spite of all these features, there are several businesses that are not fully satisfied with it. This is when they look for Zendesk alternatives. Below are some reasons that led  us to present some of the best Zendesk alternatives :
Price

The number of Agent profiles.

Do not contain Agent Collision detection.

The data is managed by Zendesk server completely.
Considering these points, we derived at certain cheaper and better alternatives for Zendesk. It is important to realize that, even when other alternatives were looked upon, Zendesk also stood upfront with its unique features.
Top Alternative for Zendesk
Let us take a look at the features that make them stand out from Zendesk.
Freshdesk is a fine alternative to Zendesk. With an impressive UI and easy to install features it is an ideal choice for several businesses.
Features that make Freshdesk an alternative to Zendesk are:
Freshdesk offers a free account to start with.
The pricing starts at $15 per month.
Free version – Sprout is available for unlimited agents but has limited features.
Efficient customer complaint tracking.
Agent Management is possible.
Gamification.
Time tracking for tracking efficiency.
Scheduled Reporting is possible.
Has search functionality.
Freshdesk also has Service Level Management.
Time clock Integration for ticket management.
Clients can also track the time taken to solve the ticket.
Two Factor Authentication.
Freshdesk lets users customize the URL.
Agent Collision detection when another agent is working on the same ticket.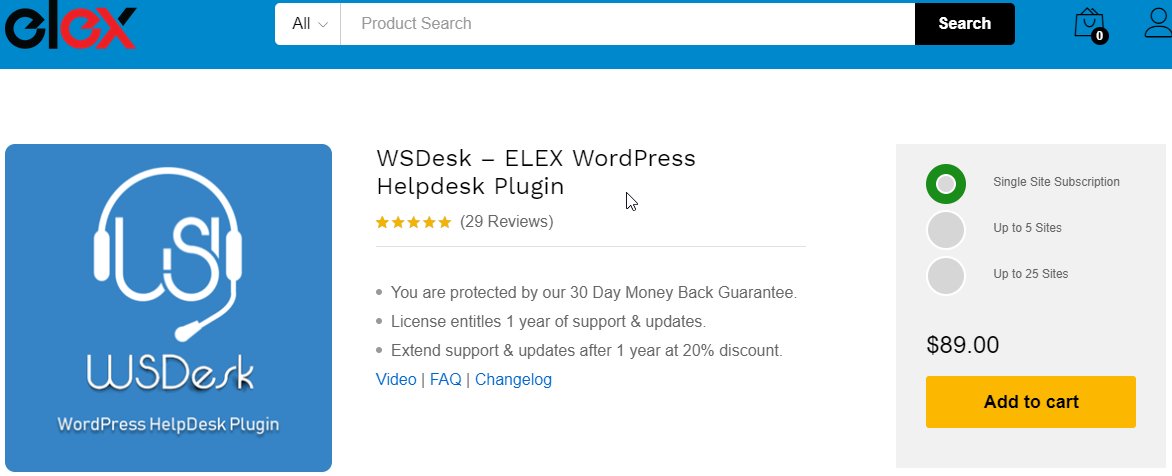 WSDesk by Elextensions is one of the most popular support ticket system plugins that can be managed independently on your server.
Here are some features that keep WSDesk distinct and better than Zendesk.
Pricing starts from $89 which is a single subscription price.
Unlimited agents.
One time payment for the plugin. No monthly subscription charges.
The data is completely managed on your server.
Simple interface.
A Free Version which has essential features.
Swifter WooCommerce integration.
Supported on any device.
One-click to export all your data from Zendesk.
Detailed analysis of reports is available.
Ticket Tagging for quick responses.
Happyfox is yet another helpdesk plugin, which has seamless knowledge base integration and other integrations that make it easy to use. The following are the features that make Happyfox a more suited alternative than Zendesk.
Ease of use.
Easy mobile integration.
Role-based permission to distribute the responsibilities.
Status Reporting.
Smart rule-based automation.
Open knowledge base for users to find query results easily.
In-depth report analysis.
Pricing starts at $39 per month.
Helpscout is again a simple helpdesk plugin to work with. It supports major platforms and is suited for all kinds of businesses. It helps to establish a personalized experience with every customer.
Here are some features, that makes helpscout a better alternative for Zendesk :
Multiple Mailboxes.
Pricing starts at $20 per user per month.
Mobile integration.
Real-Time notifications.
Search functionality for ease of use.
User activities can be monitored.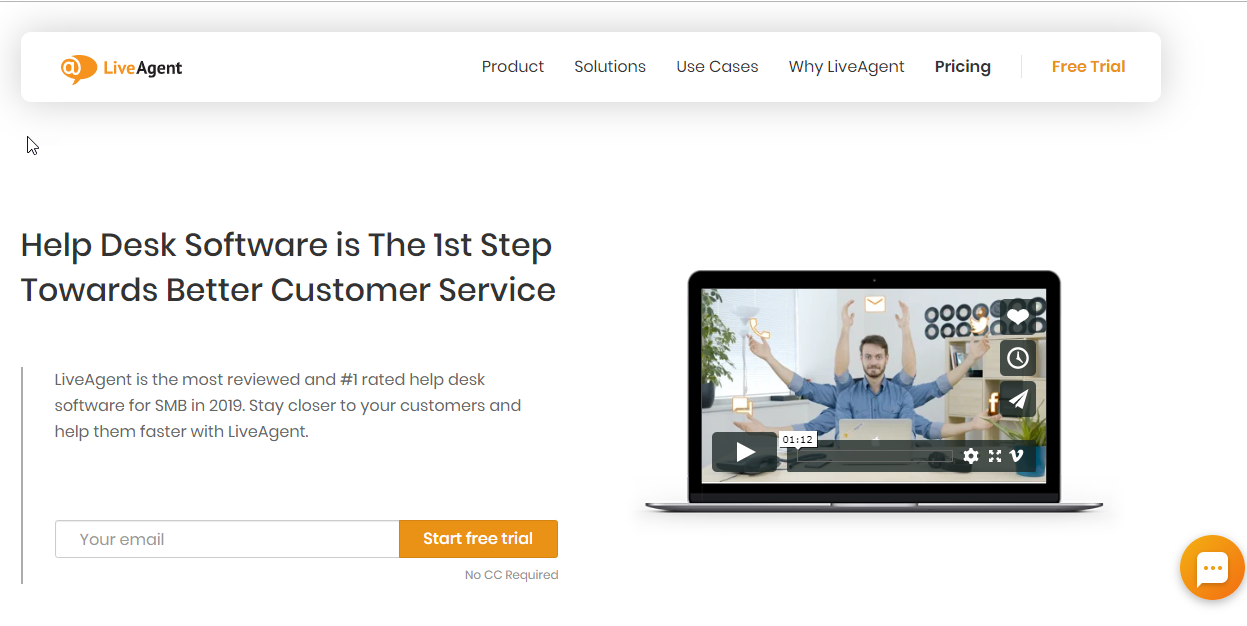 LiveAgent is yet again another popular helpdesk plugin widely used by businesses. The service is available at a lower price and is quite easy to use and no hidden charges are incurred. Basically, LiveAgent provides all in all customer service via website, emails, chat, and phone. It also gamifies the process to let customers even earn badges for performing certain customer-related tasks. LiveAgent also assists users by providing extra training to support their usage.
The features that make it yet another better alternative for Zendesk are :
Pricing starts at  $15 per agent per month.

Escalations of an issue can be done by the agent.

Automated scheduling is possible, which quickens the process.

Efficient file management is possible.

Smoother social media integration.
Canned responses using macros.
A hybrid system that combines both chat and ticketing.
How to find the perfect alternative to Zendesk?
To wrap up the discussion on Zendesk alternatives it is important to realize which tool is ideal for your business purposes and choose wisely. However, any tool that adds value to your business is the best option. Zendesk may not be suited for all. While some businesses look for an all-in-one tool to support their business purpose. Others look for not so pricey ones for theirs. While choosing, opt for a tool that will help you with the current issues and also is open to any collaborations and add-on.
Further Reading