Last updated - September 14, 2022
eCommerce on social media platforms has become a trend, especially after the pandemic. Many businesses, particularly small and local ones, tend to use an account on a famous platform like Instagram instead of a shop on the street.
The reason is kind of obvious: it's cheaper, easier, and provides better outreach.
Here are some tips and tricks if you want to use Instagram as an eCommerce platform.
Typical eCommerce types on Instagram
Here are some common types of eCommerce on Instagram:
Retail – A company sells a product directly to a client without the use of an intermediary.
Wholesale – The sale of things in large quantities to a merchant who then sells them to customers directly.
Dropshipping – The selling of a product that is made by a third party and delivered to the customer.
Crowdfunding – The collecting of funds from consumers prior to the release of a product in order to obtain the required starting capital to bring it to market.
Subscription – A recurrent purchase of a product or service until the subscriber cancels it.
Physical goods – Any tangible item that requires inventory replenishment and physical shipment of orders to clients as sales are completed.
Digital products – Downloadable digital goods, templates, courses, or media that must be purchased for consumption or licensed for use.
Services – A talent or collection of skills is given for a fee. The time of the service provider might be acquired for a cost.
How to create a strong eCommerce strategy on Instagram
Here is a simple step-by-step process many social media managers use to build an Instagram strategy.
Set SMART goals before starting
When it comes to running an online business, having a documented set of goals is essential. You must know exactly what you want and how much money and effort you will devote to it.
This allows you to keep focused on your objectives. It's best to set SMART objectives, which are defined as specific, measurable, achievable, relevant, and time-bound.
Turn Instagram into an eCommerce tool: Instagram Shop
Now you have to create a shop on the platform using which you can showcase your products and sell directly.
Here is the procedure for creating a shop on Instagram:

Get confirmation of your brand eligibility – First, you need to make sure that your business is eligible according to the platforms' regulations. From this link, you can check your eCommerce eligibility.
Change your account into a business account – You need to convert your account into a creator account to be able to use it as an eCommerce platform.
Get connected to a Facebook Page – Now, you have to connect your account to a Facebook Page. This will provide you with many other abilities.
Upload your brand's catalog – This will help your audience remember your account.
Account review – Now, you have to submit your account to Instagram for a review and final confirmation.
Turn on shopping – In the end, you can start shopping online.
Embed photos into your eCommerce website
Fortunately, there are many third-party tools like Websta that let business account owners embed their Instagram photos into their websites.
This is totally free and is really helpful as it allows users to directly go to the product page and browse the website for similar products.
Create product detail pages
Product pages provide you with the opportunity to showcase a gallery of product images and many other details like the sizes available, a product description, pricing, return details, shipping, and important product recommendations.
These pages have an important advantage; when users decide to tag one of your products in their own Instagram posts, the content will automatically display on your product detail page.
This will provide your customers with useful visual information and social proof that will help them decide better.
Run a content campaign showcasing your customers using your products
As previously said, Instagram is an excellent platform for content marketing. Make the most of it to provide interesting and educational information to your audience.
Keep in mind that being overly promotional might irritate your readers. Instead, you may give them relevant information to make them look like thought leaders in their respective fields.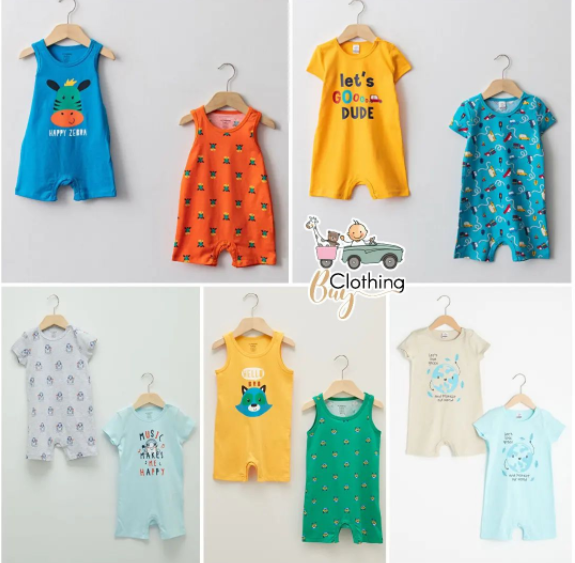 One great idea is User-Generated Content, asking customers to send you pictures of themselves while using your products.
This is the most transparent and organic means of promoting your products and will encourage other audiences to visit your online shop.
Create branded and niche-related hashtags
To succeed in online sales, you must be discovered by the most appropriate audience. On all social media sites, hashtags are essential for discovery.
If you utilize the right hashtags in your posts and stories, you'll have a better chance of getting your material seen by as many people as possible.
In a single feed post, you may use up to 30 hashtags, and in a story, you can use up to 10. On the internet, look for the top hashtags in your niche. Also, attempt to come up with branded hashtags to utilize in your posts and articles.
To gain the most exposure, use scheduling tools
The key to generating interaction is to get your posts in front of as many customers as possible.
Social media scheduling tools help you get the most out of your posts by recommending the optimum times to post based on your location and industry.
Here are some examples of these tools:
Sprout Social
CoSchedule
Airtable
Crowdfire
Encourage people to follow your eCommerce account by offering discounts
Offering a discount on Instagram can help you increase your sales. You could give everyone who leaves a remark a discount. This will aid in the growth of your Instagram business account's followers.
Avoid buying false followers to protect your brand's reputation. It takes time to build organic niche audiences, but it's well worth it.
Collaborate with Instagram influencers to promote your products
One of the most successful ways to raise brand recognition is through influencer marketing. Instagram influencers may help you increase revenue and build a large following.
Choose your Instagram influencers carefully, as there are many fraudulent accounts with a large following. This can harm your brand's reputation, so look for specialized influencers from reputable sources and form a long-term relationship with them.
Include links to your sales pages in your Instagram stories
You'll be able to access some amazing Instagram features if you achieve 10,000 followers. The Instagram 'Swipe-Up' function is a fantastic way to increase your online sales.
You may use this tool to include a link to your store in your story, directing users to your online store. This has been shown to be the most effective method of increasing traffic to your sales pages.
Add product tags to your images
To emphasize your items, you may add product tags to your photographs and videos in your feed postings. Of course, at present, only physical products may be sold; services are not included.
You may put your items on display and urge people to buy from your online store.
Enable online ordering
This item enables you to sell things directly on Instagram, allowing customers to buy products without having to leave the app.
It is currently only available to creators and companies situated in the United States that follow Instagram's regulations.
Companies who are unable to use Instagram Checkout can still process orders via Facebook's interface with Shopify, Wix, and BigCommerce.
A touch on the shoppable post takes you to the product detail page, where you can then check out using Facebook Pay. Users merely need to pick item specs, fill in the shipping information, and enter their credit card information to make a transaction.
Final thoughts
Instagram is an outstanding platform among all other social networking apps/sites. Although the number of followers on Facebook or YouTube is much higher, the engagement opportunities and the marketing features on Instagram have proved to be better. However, you can consider cross-promoting your Instagram content on other platforms to reach out to as many audiences as possible. Try not to appear so promotional, as it can bother your followers and dent your online reputation.
Further reading