Last updated - January 20, 2023
Your customers want answers, and they want them now. Irrespective of your target audience, the immediacy of the internet has molded today's consumers to seek and expect solutions to their problems swiftly. They have no patience whatsoever!
Gone are the days when they would call a number and wait in a queue for a customer service representative to attend to them. Not anymore. According to Microsoft, 56% of consumers have higher expectations for customer support than they had four years ago.
In this fast-paced digital-first world, people are thriving for more humane sentiments. However, removing human presence when interacting with people, especially your customers, can make you appear less engaged, cold, and unapproachable.
Fortunately, enabling video calls to provide customer service is an innovation that has been building strong momentum since 2021. Video allows the support staff to connect with distressed or worrying customers face-to-face and efficiently resolve their issues.
But wait, is your customer service team ready for video chats?
In this day and age, the implementation of video technology is critical to the foundation of your customer experience effort. What is better than video for offering a quick and timely resolution in an easy-to-digest format?
However, this means enabling a change in how your support team helps your customers. Not everyone would be on board with it, and you might face some resistance.
Therefore, you must employ an organizational change management strategy that helps your customer support staff understand the benefits of real-time customer support, including:
Resolving queries in the first call itself
A better understanding of the problem
Ability to connect more personally with the end-user
Video chat is constructive for solving complex technical issues that are hard to explain via chat, phone, or email. In fact, 23% of consumers prefer face-to-face interaction for fixing such problems. It is much more hassle-free!
Your customer service team can identify the root cause of the problem and offer the right solution in the first go, thereby reducing the number of touchpoints and keeping the customers happy and satisfied — just how it should be!
So, if you are looking to upscale your customer service game, then using the best video chat app is definitely the way. Here are four solid tips to follow for using the medium effectively:
1. Level up your service with screen sharing
One of the best scenarios to use video chat is when a customer is trying to browse through the business website or use a product or service online. Thanks to video technology, your customer service reps can see the customer's screen and know exactly what they are looking at.
This saves time and allows the rep to understand the customer better. Depending on what software, you can also control the customer's screen and solve the problem without having the latter walk you through it.
The good news is video chat technology has advanced so much that one does not need to download additional software to get video support and instead can connect from the browser itself. Tools such as MegaMeeting and Tawk.to are particularly helpful in this regard.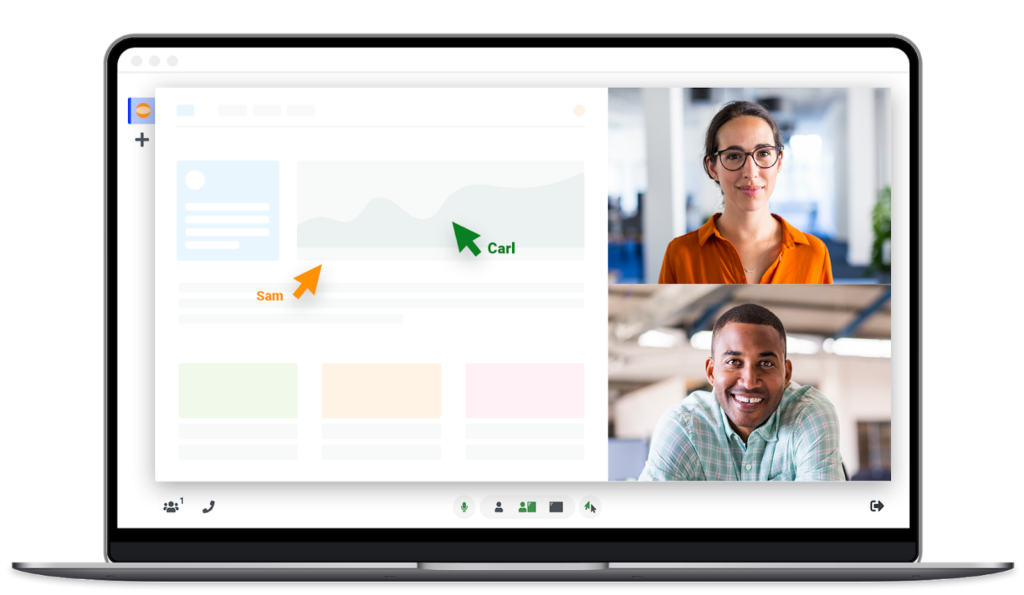 With co-browsing, you can share or take complete control over your customer's screens and guide them through complicated form fill-ups or application processes, or even help them browse through a specific product catalog.
Conducting product demos with video chat is also effective for onboarding and conversions. A fast and reliable customer support experience results in happier customers and creates more time for the former to focus on things that matter.
2. Provide training for customer service teams
Train your representatives to respond to specific common triggers with engaging dialogue. They should be able to address pain points by highlighting all the features and benefits of your product or service (e.g., online store).
From repeat customers and hesitant first-time buyers to customers from specific geographies, there is a necessity to handle all types of customers and queries with tact and creativity. And you can do so with automated scripting, including a personalized message.
Create documents about your offering or platform and assess whether that makes sense to them. If not, you might have to put more effort into explaining it to them. Conduct demos or workshops so that they comprehend your offering better.
Are there any particular mentions about a recent feature rollout that stand out? Please ensure the rep knows about it. Moreover, their tone should always be positive, friendly, and calm when speaking to the customers.
A live video chat has the power to change the nature of a conversation for the better. So, it is vital to make the most of that!
3. Make the video platform accessible
The video chat must be easy to use not only for your customer support team but also for your customers. For starters, it should be able to run on any browser. Downloading a video conferencing solution would not be preferred by all customers. Secondly, it should be accessible across all devices, including the mobile website (and/or app) and desktop.
In 2013, Amazon's Kindle tablets provided a now-defunct support button pressing which the reader would get instantly connected with a live support person via video, who, in turn, could see the reader's screen, thus making it easier to resolve the issue.
This gave the readers peace of mind and provided an incentive for opting for a Kindle instead of a competitor's tablet. Having a real person help Amazon customers instantly through video technology helped the cause.
Therefore, choose a solution that gives customers a choice to switch to a voice or video call with a single click without changing devices or channels.
That way, you could target high-value customers of your website or mobile app and proactively offer a chat service via video, phone, or text. Allow your reps to receive in-context information on multiple platforms, ensuring the customers do not have to repeat themselves.
4. Embed the video chat link on your website and mobile app
Having a single-click option for customers to ask for support is great, but if you do not place it in the right areas across your site or app, the purpose will not get served. Therefore, make sure you embed the video chat link on the right pages of your website.
That will show the customer you have made every effort to support them and build loyalty. Place the video chat widget on your homepage, pricing page, contact us page, and even product pages. Make it practical with a single click or tap from any device.
Wrapping it up
Customer queries are inevitable, regardless of your business size, nature of product or service, and industry niche. Whether in eCommerce, automotive, healthcare, or finance, querying customers cannot be avoided as their expectations are constantly evolving.
However, how you handle your customers is entirely in your hands. Video offers a brilliant way to offer more personalized support. Leverage cutting-edge tech without losing the human element and build a more substantial customer base.
Let your customers see an actual person on their screen, one who is committed to solving their problem, and improve your brand credibility and customer retention.
The time is ripe for investing in video to take your customer support function and business to the next level. All the best!
Further reading