Last updated - October 17, 2022
Website navigation should feel like an interstate drive. Fast, smooth, and enjoyable, and it should get you to your destination as fast as possible. People got no time to waste on overloaded, slow, and messy websites and anything that comes near those terms gets closed in a second. Designing the best user experience via great website navigation is a trial-and-error process. One that takes time and gives you valuable lessons thru costly mistakes. To avoid the latter, we would like to pitch in with some of our suggestions that can get you started.
1. Logo – Front and Centre!
Your users have to know where they arrived at all times. Your logo is your trademark and calling card. As such, it has to be visible at all times, probably placed in the centre and locked in. Your logo should also serve as a home page button, one that will return the user to the start at all times. Having a great logo design makes for a memorable experience as you only get one chance to make a first impression. The average user waits for about two to three seconds before he closes or stays at any site. And your logo can be the deciding factor.
2. Put Yourself in Their Shoes
Why reinvent the wheel when there is a perfectly valid one right in front of you? In this example, you don't need to look far and wide for people's preferences and opinions. You are people, and the people working for you also fall into that category. Start by listing all the things you love and hate about some websites, what would make you quit on the spot, and what would keep you going. If ten or more people agree on some design choices, then you have your definitive answer.
3. Lighten Up the Load
When designers want to make their site as user-friendly as possible, they tend to overload the place with all sorts of content, links, buttons, and similar. While they all do the same and try their best to help new users, they bloat and hinder the overall performance. Minimalism in website design is paramount for overall success. You can have the best content in the world sitting idly behind a page that's impossible to reach because of a slow and bloated interface. Load speeds and slick interface are primary measures of success. Remove any functions that do the same task, optimise images for a faster load time and lighter site, offer side navigation, etc. Anything you do to streamline your site goes a long way in keeping your users present.
4. SEO Optimisation
Your business is either on the first page of Google or gone. Harsh, brutal, but true. Google algorithms prefer user-friendly sites that are a joy to use. This philosophy makes sense as Google wants to present the best results for user inquiries. Your site needs to have SEO tried and tested practices that will outrank it when compared to the rest. SEO is an extensive practice, one that changes daily, and getting a head start can be tough if you are starting from scratch.
Putting it all on paper and comparing investing your time, money, and energy into SEO optimisation VS outsourcing your needs to a successful and proven SEO agency will show that practices favour the latter. As mentioned, the internet is a merciless place, and all is fair for you to succeed. Having an advantage over your competition in a form of slick and SEO-efficient website design will make all the difference.
5. Direct Content
People want content, and they want it now! The site that delivers on this promise the fastest, wins. Clear any distractions and obstacles that stand in the way of your users. Their needs have to be satisfied the quickest by your site. Content should be front and centre, clear for all visitors to see and reach. Such practices are SEO friendly, easy to design, light on the website load, and maximise the user experience. Previously we talked about placing yourself in your user shoes. Would you visit or stay at a site that puts up numerous pop-ups, has convoluted menus, and makes it difficult to find what you are searching for? Well, neither will your potential users.
6. Search Bar
You can have the best website design and navigation in the world, but sometimes you cannot cram it all into a single page. Good sites have lots of content and grow over time. They get progressively harder to navigate, and some users can have trouble even with the best intentions. Putting a search bar, usually in the top right corner, is something all users are familiar with. Everyone uses Google and expects Google-like services and interfaces to work for them. A search bar saves you the hustle of breaking new ground when it comes to the most demanding of customers. Make it work like a charm, and it will serve as a guiding light toward what the customer wants.
7. Mobile Friendly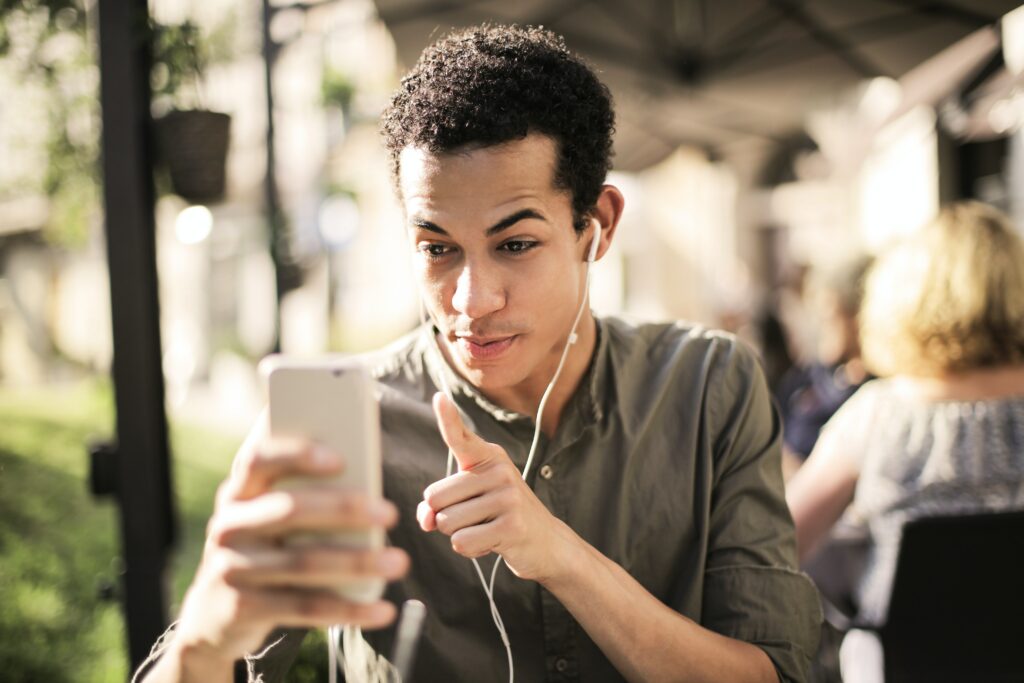 Over ninety percent of web browsing is done via mobile, or to a lesser extent, tablet. Today every user is connected to the internet via phone at all times. This info may seem mundane, but website navigation and design are still struggling to adapt. Designing your site for wide, spacy, and ample desktop screens is easy when compared to several inches of space that have to do the same job. Mobile navigation and mobile optimisation are a whole different beast than their desktop counterpart. If your site takes too long to load or isn't functioning the same on mobile, you might as well delete it. Mobile users make up the core of any website visitors, and making your site work flawlessly on big and small screens is today's industry standard.
8. Traditions are There For a Reason
We will say it one more time. There is no reason to reinvent the wheel. Traditions exist and have been preserved so far because of solid reasons. People love familiar things and flock to them when facing the unknown. Each site is uncharted territory where familiar icons, symbols, and business practices can make your new visitor feel at home. Yes, website design and navigation should tend to create a new and unique experience. But it should not go into alien territory with unfamiliar layouts, weird symbolism, or out-of-place icons. People love familiar practices because it eases their way of using the stuff. Your site is made for the enjoyment of other users, and to that extent, familiarity is a must.
9. Site Map
When in doubt, use the map. Another time-old and tested tradition is the map. Whether we used it in the old days on the hood of our cars, or via Google Maps today, maps are there to help lost travellers in any form. Your site will always have strays and people that get lots amidst all those clicks and tabs. Having a suitable place that clearly shows where everything is, helps them out a great deal. Navigations and maps are logical parts of the same machine that drives forward user experience. While it may seem like an outdated and old practice, it remains a staple in all modern site navigation designs. One that you should not ignore, as a site map can provide useful info for you and let you know how much your site has grown and where everything is.
10. Use Data
In the end, data is absolute, and it does not lie. Knowing where your users come from, where they go, how long are they staying, where they are clicking, and so on, makes you choose the right navigation design choices. You are making your site for your users, so catering to their habits is how you should design your
site. Various tools can help you gain this data, but the most efficient and free one is Google Analytics. From bottlenecks to traffic flow, getting the data on your customers and using it to create the smoothest user experience possible starts with careful data analyses. From there, you have a solid foundation to build your site navigation.
Summing Up
Making any changes to your site is better than letting things be as they are. We all want to get what we want quickly and easily. In and out as fast as possible guarantees maximum satisfaction and a returning customer. Sites that value users' time, value the user as well. And it all starts with good site navigation. We wish you all the best in your future practices.
Further Reading